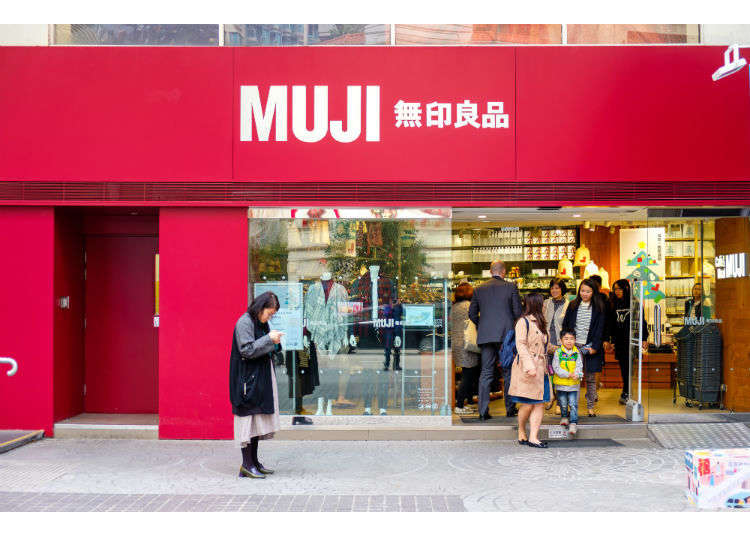 MUJI, Japan's premier lifestyle brand, has transformed the way Japanese shop since coming on the scene in the late 1980s. The brand has gained legions of fans domestically and worldwide through its simplistic, minimalist packaging, subdued colors, and high-quality products.

You can even find MUJI stores in nearly 25 countries around the globe. But, you certainly must visit a MUJI store while you're in Japan. We've rounded up the top 10 best-selling items at MUJI for your convenience!

This top 10 list includes items across a variety of genres like skincare, textiles, stationery, and even food. If you're curious to find out what's trending among Japanese shoppers at MUJI or need a few gift-giving ideas, read on!
1. Organic Cotton Blend Face Towel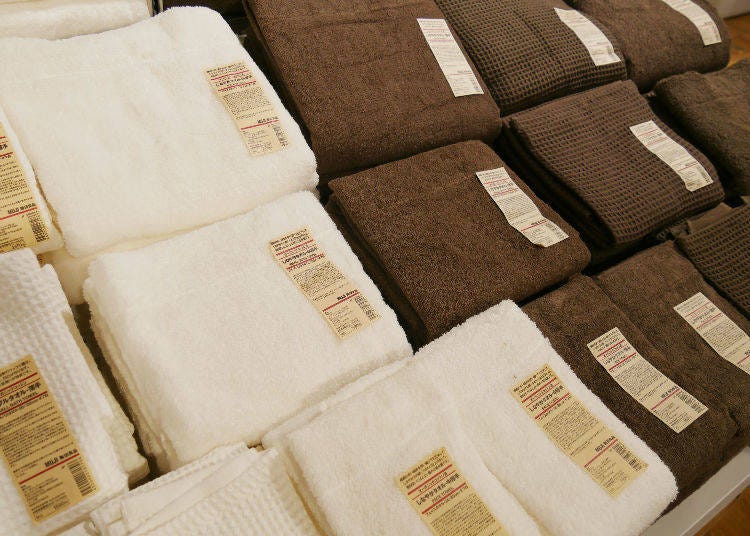 Organic Cotton Blend Face Towel/490 yen
Pamper your inner celebrity with these organic cotton towel. Available in three different textures and various sizes, the face towel in particular is a hit with Japanese customers.

These organic cotton towels are highly absorbent and durable enough to withstand numerous wash cycles thanks to the long, reinforced fibers. What's more, the fibers won't stiffen over time.

The thin towels in this series are lightweight and dry quickly, making them perfect for travel or the gym bag. The medium towels are best suited for daily use while the thick towels are plush and extra absorbent.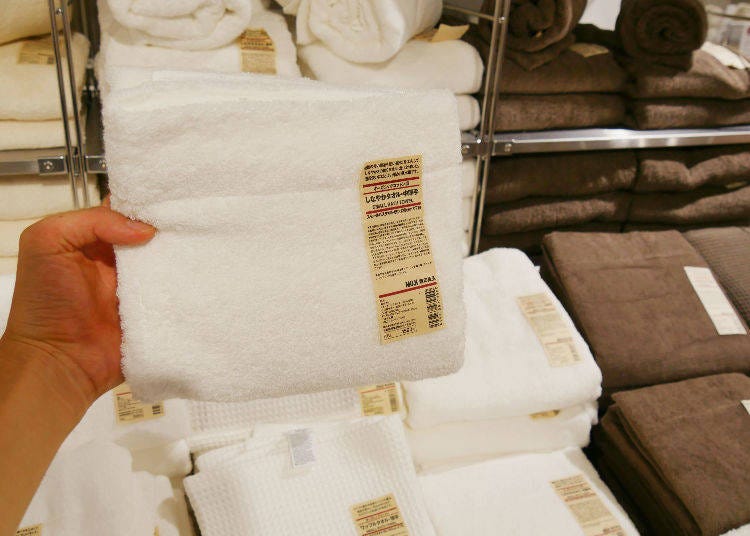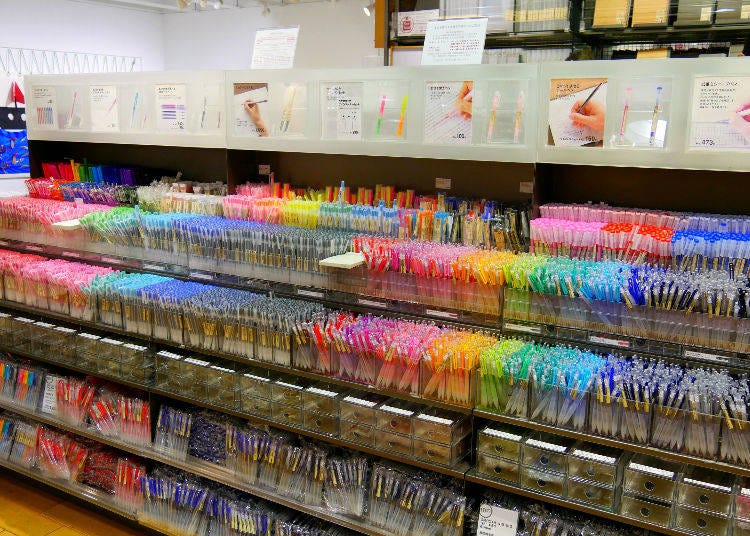 Gel Ball Pen/80 yen
Whether you're a die-hard stationery fan or just need you will surely love these gel pens. Available in 10 vibrant colors spanning from hot pink, sea from green, to jet black, the water-based ink of gel pens glide smoothly across the surface of paper.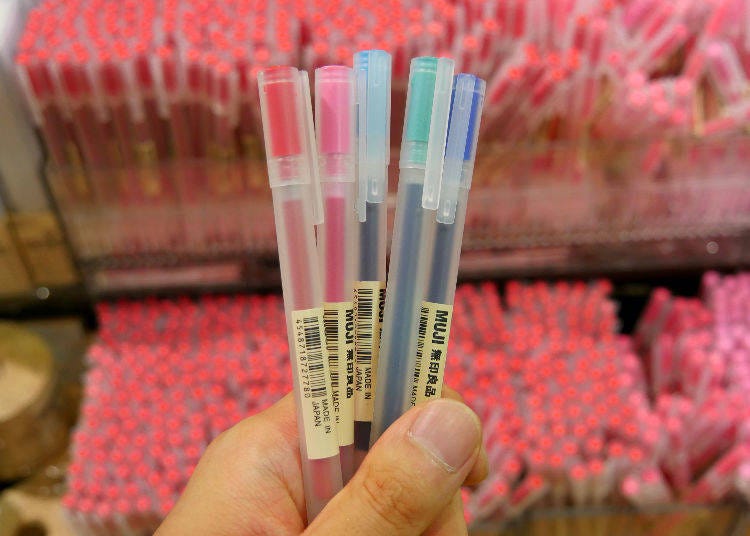 3. High Moisture Light Toning Water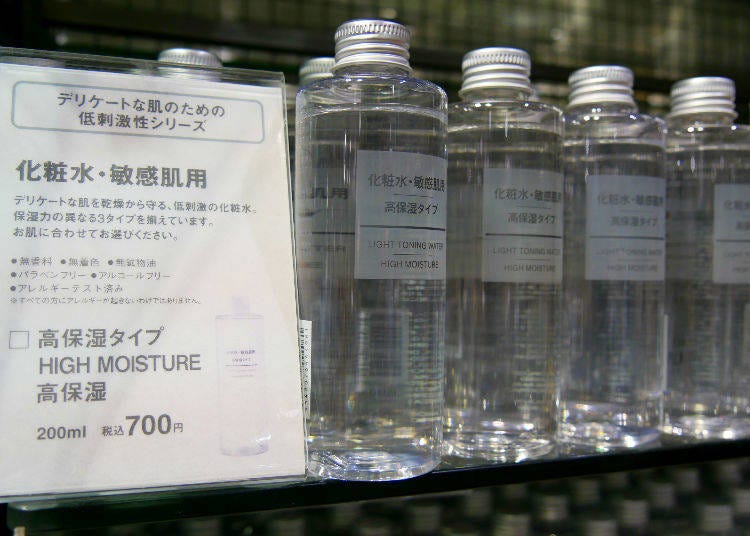 High Moisture Light Toning Water 200ml/690 yen
If you've never considered MUJI when shopping for skincare products in Japan, you need to rethink your beauty regime! Paraben and alcohol-free with no artificial colors or fragrances, High Moisture Light Toning Water is for sensitive skin that is prone to dryness. It also contains sodium hyaluronate and purslane extract to improve skin moisture.
4. Whitening Moisturizing Essence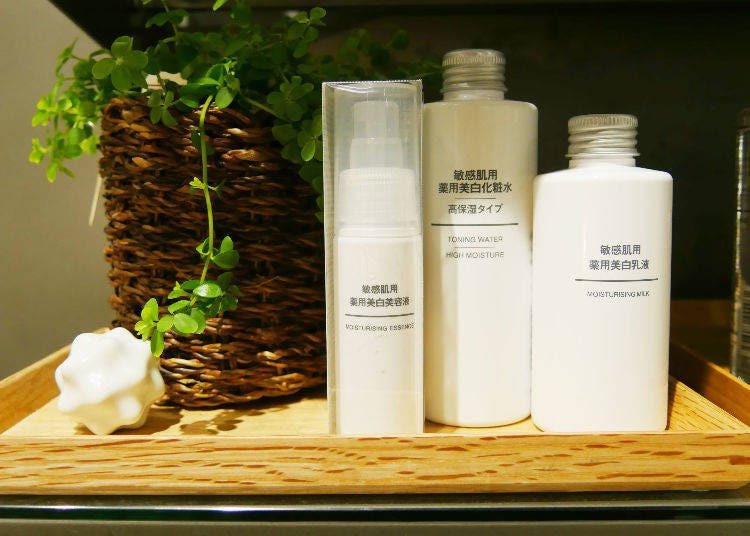 Whitening Moisturizing Essence 50ml/1390 yen
Prevent pigmentation damage caused by harsh UV rays with the Whitening Moisturizing Essence. Intended for sensitive skin, this product contains vitamin C and is made from natural water sourced from Kamaishi, a town in Iwate Prefecture. In addition, it is paraben and alcohol free and contains no artificial colors, fragrances, nor does it contain mineral oil. Pair with products in the sensitive skin and whitening lineup.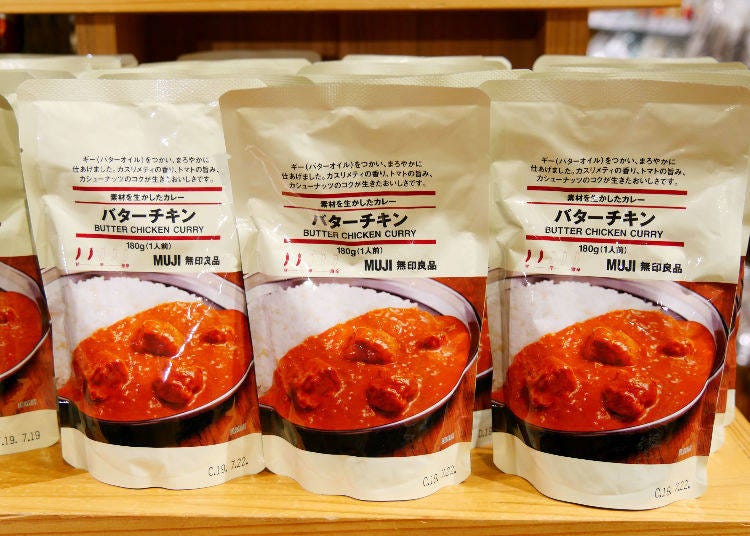 Butter Curry, 180 g (1 Serving)/350 yen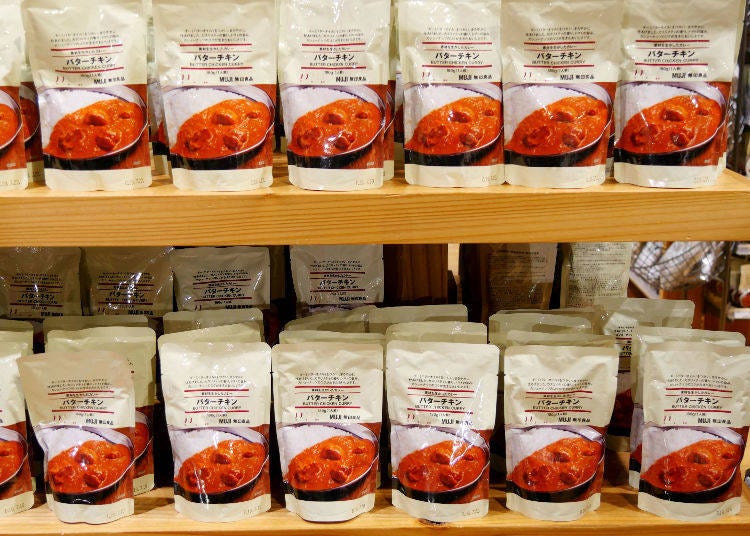 A favorite among MUJI customers young and old, the Butter Chicken curry is a perennial best seller since its introduction to MUJI's food lineup. Keeping to curry's true Indian roots, MUJI's better chicken uses ghee, clarified butter that adds the perfect hint of authenticity. A fragrant blend of herbs and spices accents the tomato base.
6. Booster Essence Lotion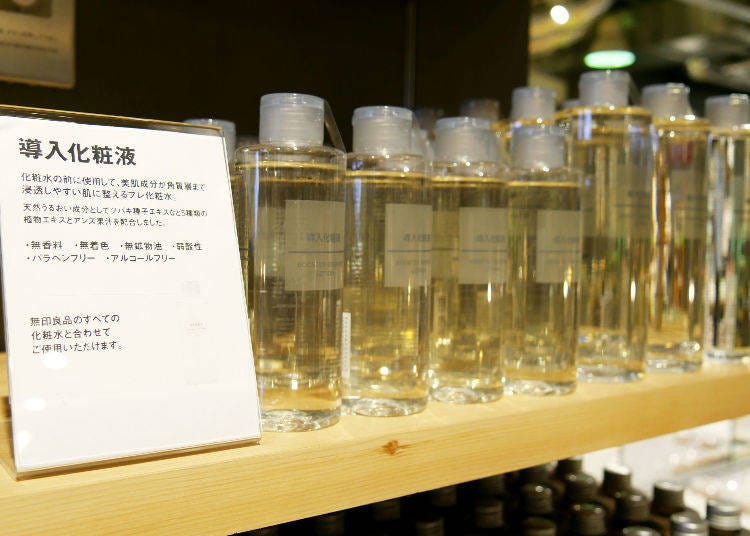 Booster Essence Lotion, 200ml/1,290 yen
Booster Essence Lotion is a primer for your skincare regime. It works by transforming your skin's ability to let beauty products seep into the layers of your skin.

Five botanical ingredients such as camellia extract provide the extra moisture that your skin deserves in this paraben and alcohol-free product.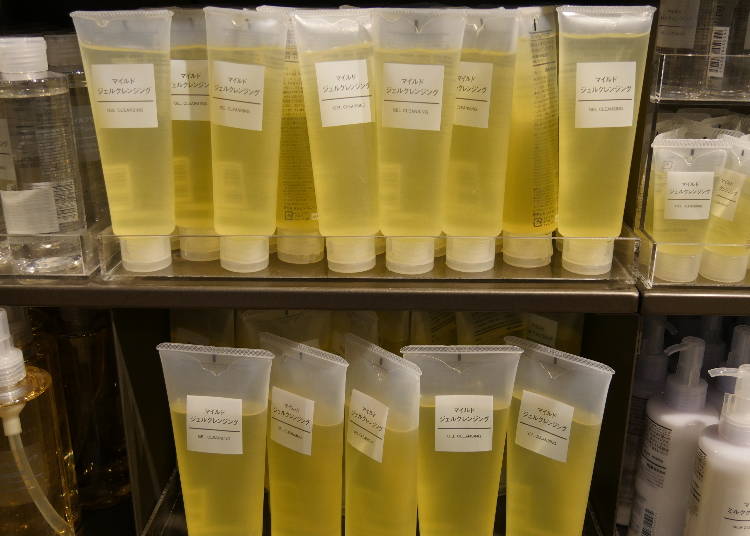 Mild Gel Cleansing (Large), 200g/750 yen
The first step in any good skincare regime is a cleansing product, and Mild Gel Cleansing gently rids your skin of makeup and grime. It contains peach leaf extract, a moisturizing agent. Available in 100 and 200g bottles, get one for home and one to store in your travel carry-on. The 30g size is perfect for your carry-on, too!
8. Polypropylene File Box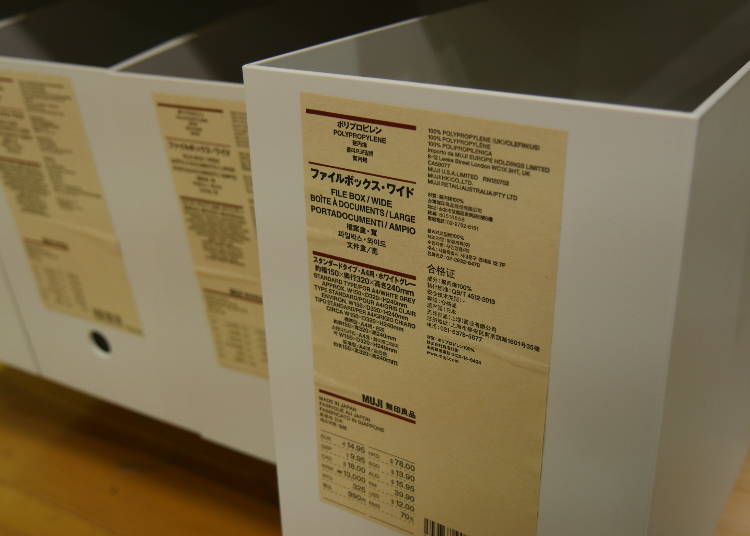 Polypropylene File Box/990 yen
Sturdy and durable, these file boxes come in white gray and accommodate books and files up to size A4. One box measures 15 cm wide, 32 cm in length and is 24 cm tall. They are perfect for organizing books, newspapers, magazines or other items in your home. Why not get a file box solely for your collection of cool trinkets you'll no doubt pick up during your Japan trip?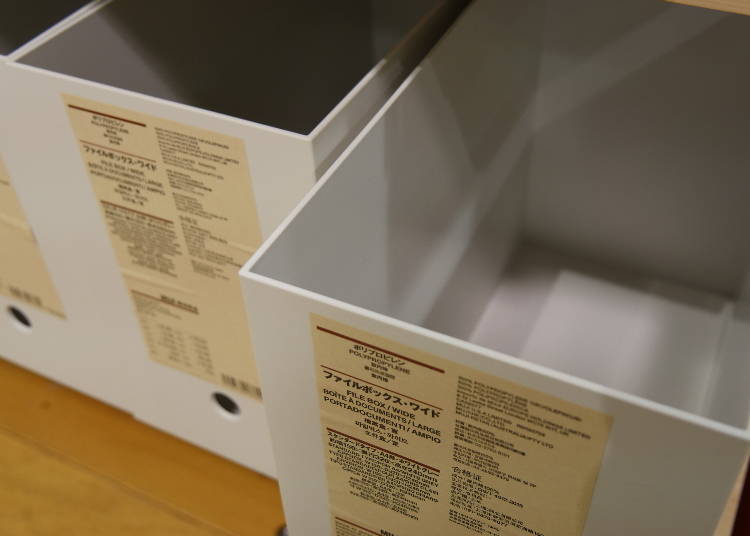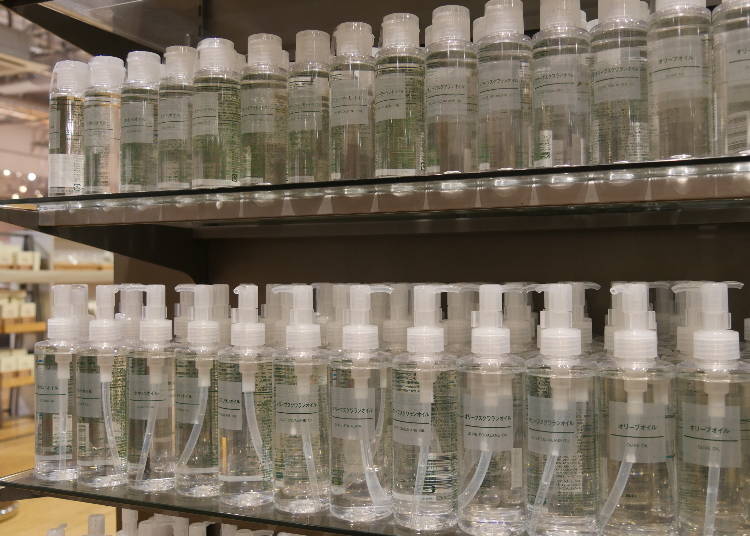 Jojoba Oil, 200ml/2,490 yen
The properties of jojoba oil closely resemble sebum naturally produced by the body, making it an excellent skin conditioner. MUJI jojoba oil contains no artificial colors or fragrances, so it is a must-have beauty product that works wonders for the skin and hair.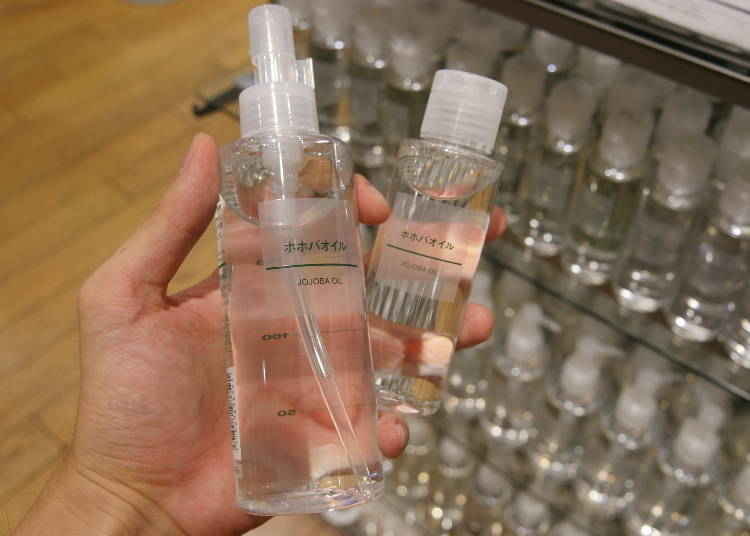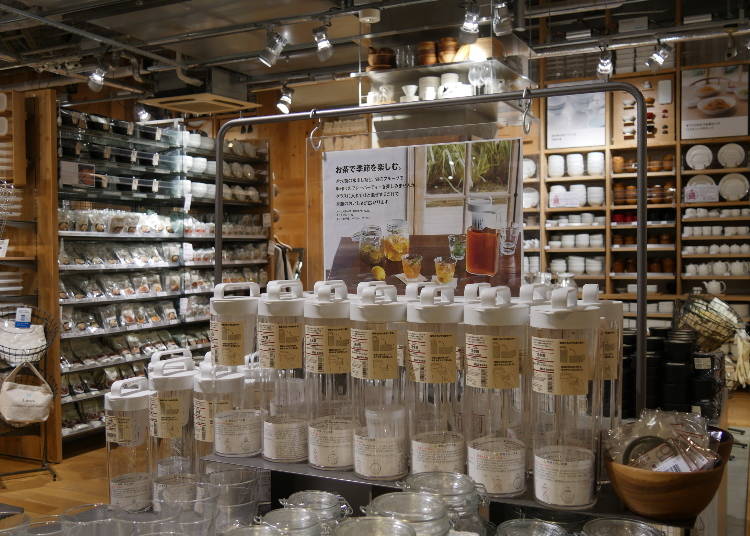 Water Pitcher/1 Liter 690 yen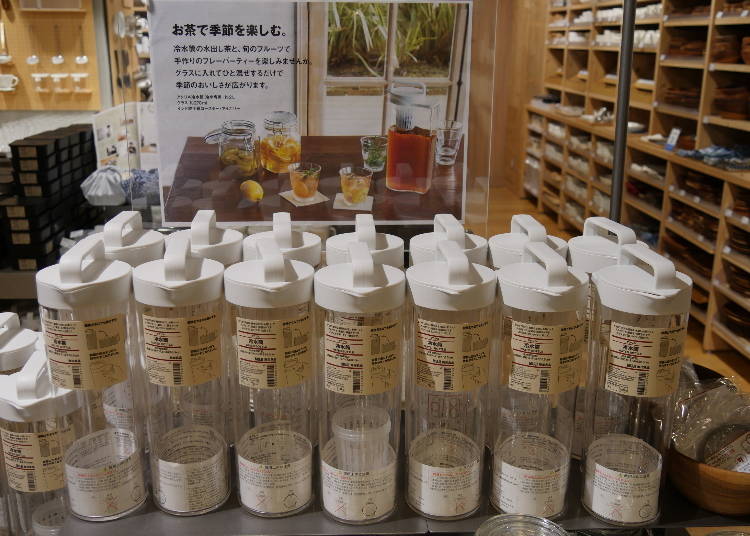 This 1 liter water pitcher is intended for cold-brew tea, a staple during Japan's intense summer months. It fits neatly in any refrigerator as you can store it horizontally or vertically, go beyond using it as a tea pitcher: create fruit infused water to stay hydrated and to celebrate the change of the seasons. This product is intended for cold water only, so please use accordingly.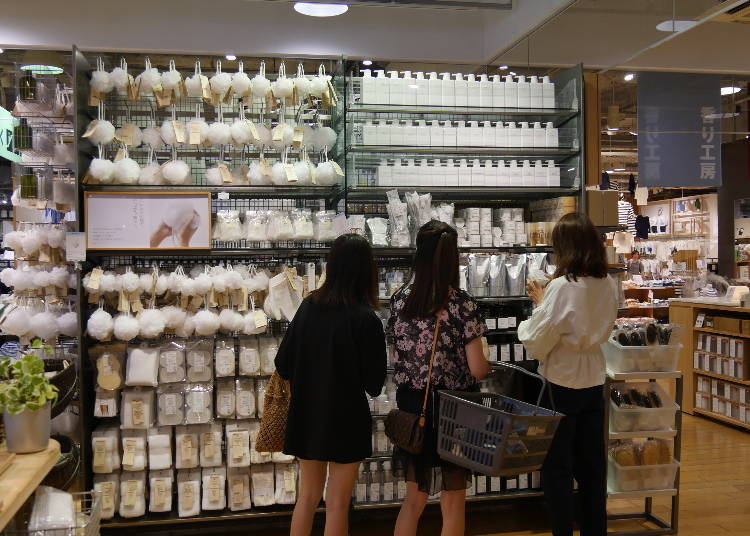 As you can see, this listing of top 10 best-selling items at MUJI is heavily influenced by skincare products. However, practical goods such as stationery and bath towels are favorites of Japanese customers. Next time you're near a MUJI be sure to pop in and pick up a few of these items for yourself or for friends and family back home!

(Prices and information based on 2018 data)
無印良品 (渋谷西武店)

Address

〒150-0042 東京都渋谷区宇田川町21-1 渋谷西武パーキング館B1F, モヴィーダ館B1-5F / 21-1 Udagawacho, Shibuya-ku, Tokyo, 1500042, Japan

Nearest Station

Shibuya Station, 3 mins on foot


Phone Number

03-3770-1636

Hours: 10:00 - 21:00
無印良品 (新宿店)

Address

〒160-0022 東京都新宿区新宿3-17-1 いさみやビル B1-3F / 3-17-1 Shinjuku, Shinjuku-ku, Tokyo 160-0022, Japan

Nearest Station

Shinjuku Staiton, 5 mins on foot


Phone Number

03-3350-8271

Hours: 11:00 - 21:00
Written by: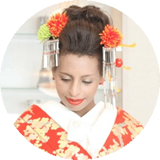 *This information is from the time of this article's publication.
*Prices and options mentioned are subject to change.
*Unless stated otherwise, all prices include tax.
Limited time offer: 10% discount coupons available now!