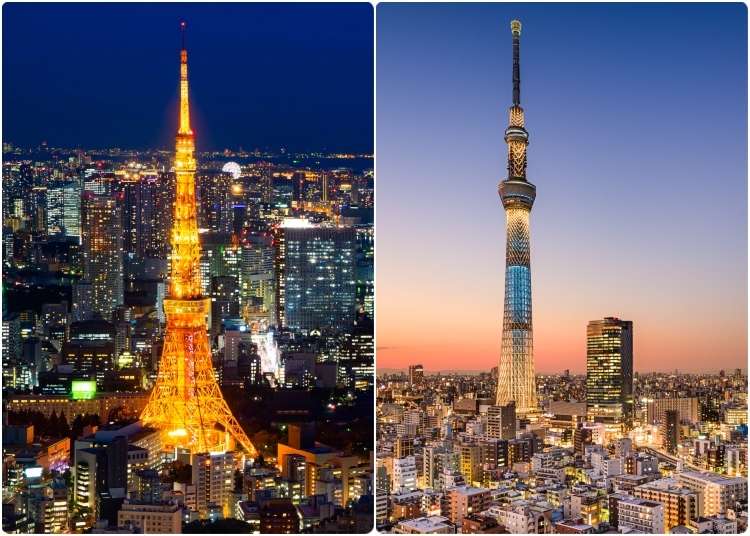 For over 60 years, Tokyo Tower has been watching over Japan's capital as one of its most iconic landmarks. In 2012, however, the Tokyo Skytree was completed as a new competitor to the title of "Tokyo's most famous tower."

Today, both are firmly established symbols of the city, drawing in tourists from far and wide, stunning everyone with breathtaking scenery. Spice up your visit to Tokyo Tower and Tokyo Skytree with fun and curious trivia about the towers and impress your friends with your knowledge high above the city!
Trivia #1 – Tokyo Tower Was Assembled by Hand!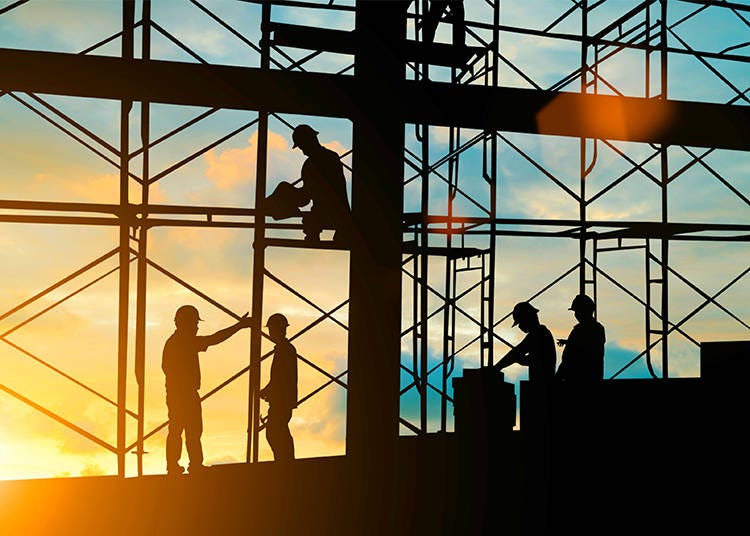 Tokyo Tower is said to have been assembled by hand by construction workers and other engineers! A crane raised the steel frame, but everything else was done manually, such as putting the numerous 800 degree-hot rivets into place and hammering pieces together.

The workers on the ground would heat the rivets first, then throw them up with iron chopsticks to their colleagues on the tower. They caught them with special cylinders and hammered them right in.
Trivia #2 – Japanese Urban Legend: Look at Tokyo Tower with Your Crush the Moment the Lights Turn Off and You'll Live Happily Ever After!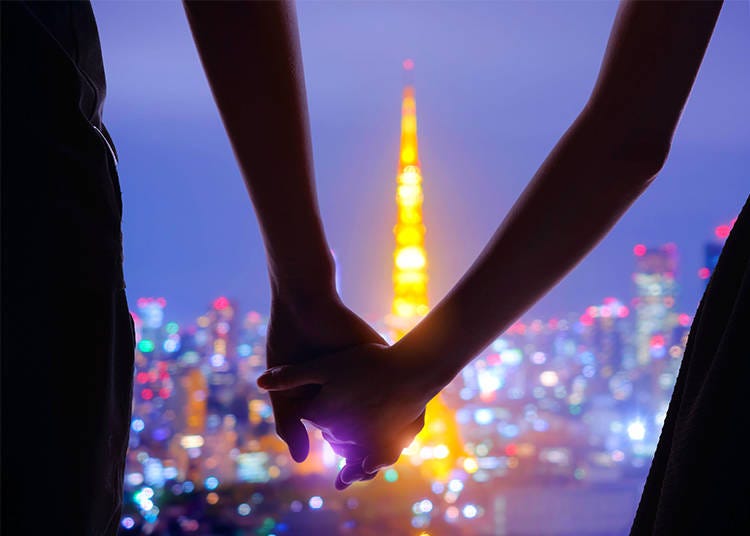 Generally, Tokyo Tower is lit up until midnight every day. There's an urban legend in Japan that promises eternal happiness if you look at the tower right when the lights turn off together with your date, spouse, crush, and so on. Indeed, if you're at Tokyo Tower around midnight, you'll see plenty of couples on a romantic date, waiting for the tower to go dark.

The root of this legend seems to be a popular manga series from the 1990s, in which the male protagonist is on a date with his love interest to celebrate her birthday. However, he misremembered her age, and there's one candle lacking from her cake. He pretends that Tokyo Tower is that last candle and bowl it out – a second later, the lights actually are shut off! That romantic scene has inspired hundreds of couples since.
Trivia #3 – Get a Certificate for Climbing the Stairs!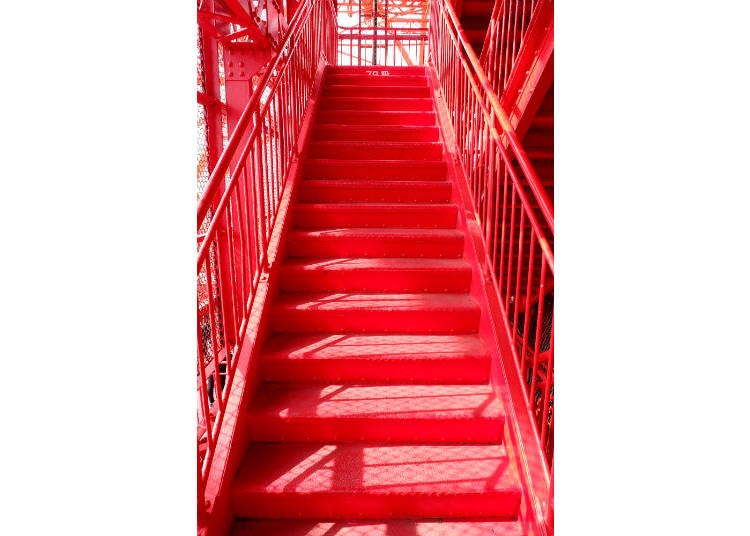 Tokyo Tower offers an exceptional experience on weekends and public holidays. You get to climb all 600 steps of the tower's outer staircase as the wind tussles your hair, from the foot of the tower to the main deck at 150 meters high. Halfway up is a quiz corner of the tower's official mascots, "Noppon Brothers," and if you manage to climb all the way up, you'll get the "Noppon-approved Stair Climbing Certificate!" Here's another interesting tidbit: the Noppon Brothers are twins and officially 10 years old.

Available on Saturdays, Sundays, and national holidays Hours: 11:00 a.m. – 4:00 p.m. (last admission)
Trivia #4 – Tokyo Skytree's Elevators Represent the Four Seasons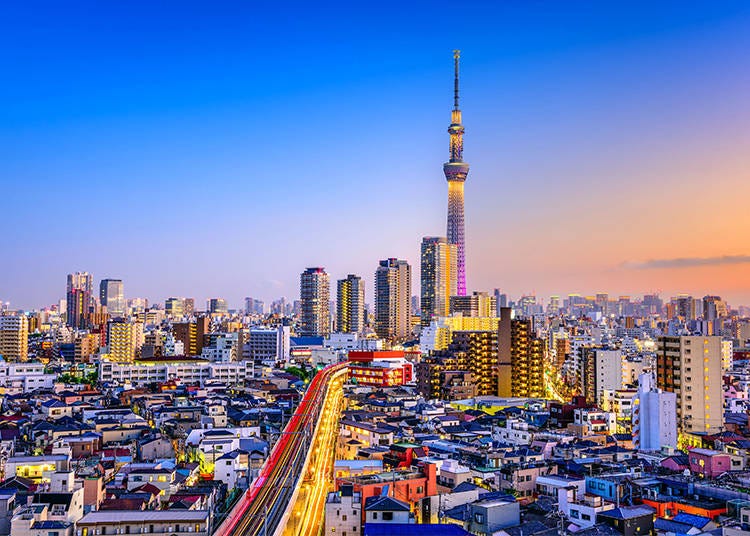 Let's take a look at Tokyo Skytree next, one of the city's younger landmarks. The four elevators that take you up to the observation deck called "Tembo Deck" are designed in the theme of the four seasons. They rise to the top at a speed of 600 meters per minute, and your ride takes about 50 seconds – plenty of time to enjoy all the little details of the intricate elevator design!

Spring (Elevator No. 3) – cherry blossom blizzard
Summer (Elevator No. 4) – Sumida River with fireworks
Autumn (Elevator No. 5) – a shimmering phoenix at a festival
Winter (Elevator No. 6) – birds called black-headed gulls over a snow-covered Mount Fuji
Trivia #5 – Tokyo Skytree is Struck by Lightning all the Time!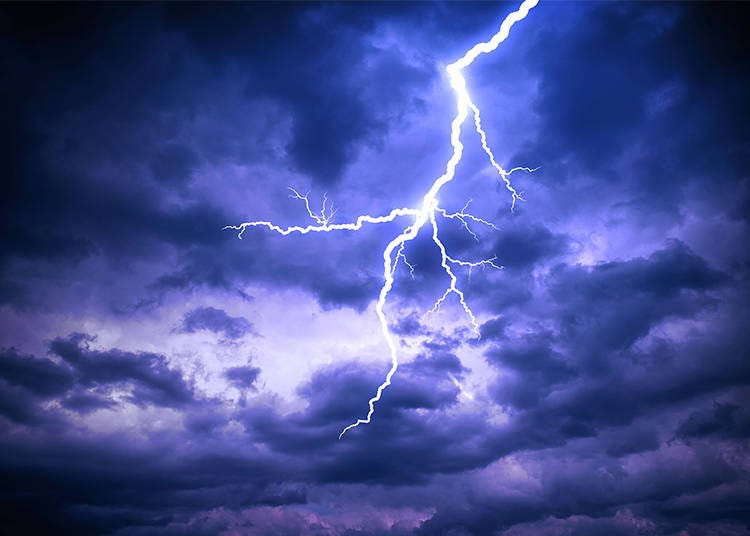 Places that are higher than 500 meters above sea level are more prone to lightning strikes. With a height of 634 meters, Tokyo Skytree is struck by lightning far more often than the 333-meters high Tokyo Tower.

It's roughly one strike per year for the older tower, while Tokyo Skytree gets hit ten times as often! Of course, it's constructed to bleed off the charge through the main steel frame into the ground. There are quite a lot of things that we don't know about lightning yet, so Tokyo Skytree is fitted with state-of-the-art measuring devices to help with research on the characteristics of lightning and future protection against it.
Trivia #6 – Tokyo Skytree's Biggest Rival: Canton Tower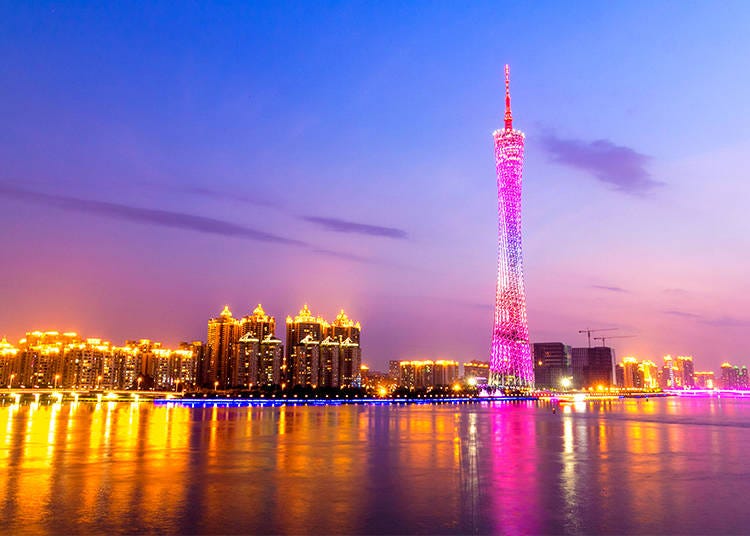 "Slim Waist" is one of Canton Tower's nicknames.
As of May 2018, Tokyo Skytree still holds the record as the world's tallest tower with 634 meters – Burj Khalifa is 829.8 meters tall, but it is a structure, not a tower. Initially, it was planned to be only 610.6 meters high in 2009, but additional meters were added in rivalry with China's Canton Tower, which was planned to be 609.6 meters tall. That's why the plans were revised in 2009 to make Tokyo Skytree the tallest tower in the world, a plan that came true when the tower was finished in 2012.
Trivia #7 – How is Water Pumped Up all the Way up to Tokyo Skytree's Top?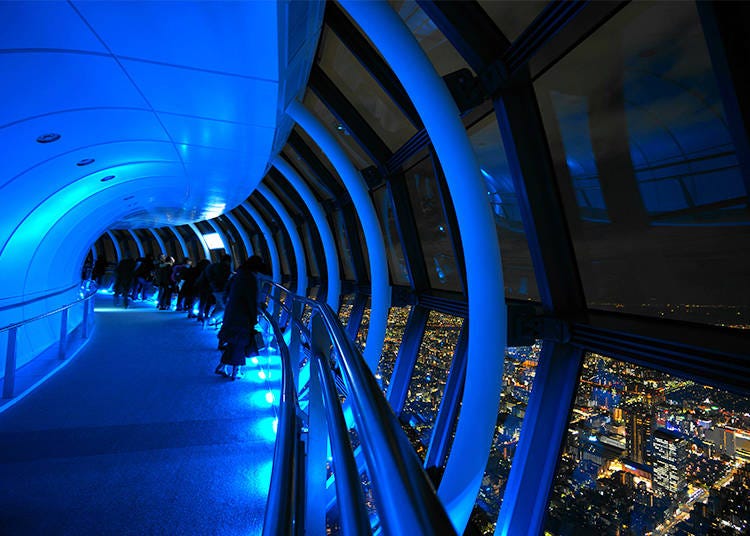 Tokyo Skytree has both restaurants and toilets at the 450-meter high observation deck, as well as on the corridor at 350 meters high. How does water get all the way up there? The tower has reservoir tanks up to a height of 400 meters – 18 tanks in total. They provide water for sanitation, restaurants, and in case of a fire to the floors below.

The water is pumped upward from a powerful pump on the ground level, from one tank to the next. It is technically possible to pump water up all the way to a 450-meter height, but special equipment and maintenance would be required, so the tower uses the same standard methods as other high-rise structures.
Trivia #8 – Tokyo Skytree is a Mysterious Power Spot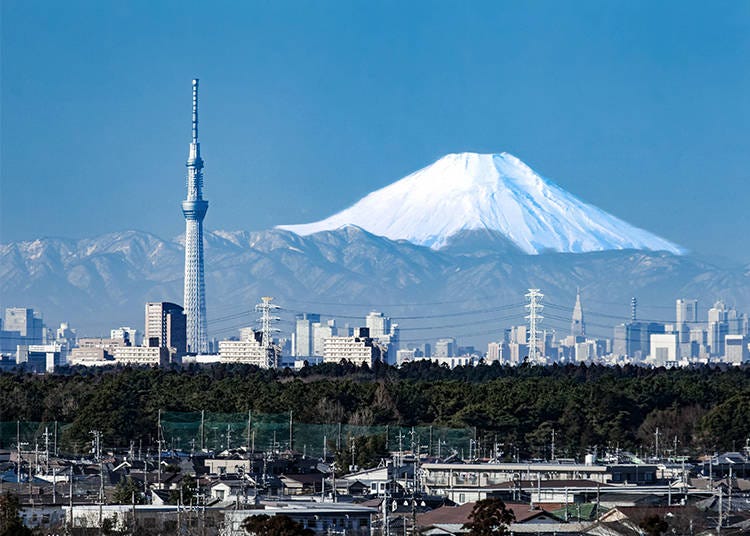 Those with interest in mysticism might be familiar with the concept of ley lines – archaeological sites that are arranged in a perfectly straight line believed to be built like that with a purpose.

Japan's longest fault system is the Median Tectonic Line, and it coincides with a ley line that connects the Imperial Palace, Meiji Shrine, Mount Fuji, Ise Grand Shrine, and Takachiko Shrine.

These spots are often regarded as "power spots," There's also the theory that Tokyo Skytree itself sits on this ley line. If you believe in such lines' spiritual nature, Tokyo Skytree might just be a part of a line to ward off disasters such as earthquakes!

Whether it's a simple coincidence or a mystic plan is entirely up to you, but it certainly makes for interesting trivia.

Did you learn some new things about Tokyo Tower and Tokyo Skytree? There are plenty of intriguing stories growing around the two iconic towers, from construction secrets to ancient legends, sure to add excitement to your next visit. Bring your friends and indulge them in those quirky facts, establishing yourself as a true Tokyo connoisseur!
*This information is from the time of this article's publication.
*Prices and options mentioned are subject to change.
*Unless stated otherwise, all prices include tax.