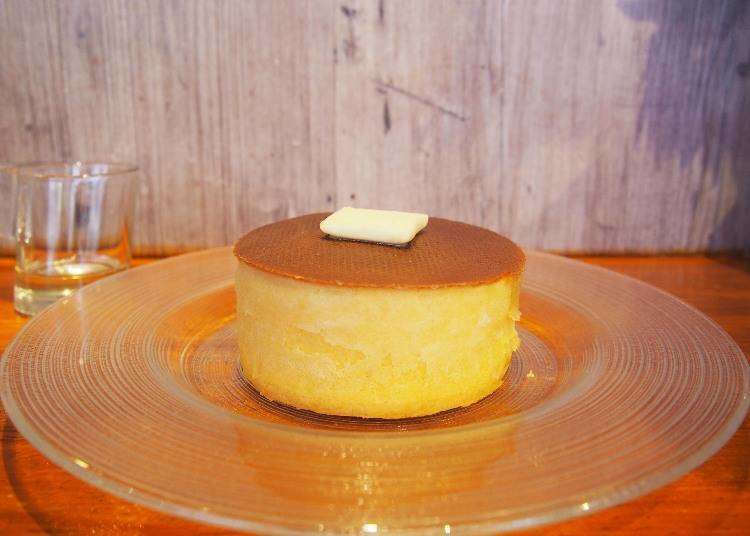 In recent years Tokyo has experienced something of a pancake boom, and the desserts have become a national favorite. While thinner pancakes have certainly become a staple for afternoon tea time, thicker varieties have also gained popularity. To make thick, almost muffin-like pancakes, careful attention must be paid to baking temperatures and times. Each shop's unique combinations of cream, syrup, and other toppings serve to complete these delicious treats. The following are three of Tokyo's most popular pancake shops, with two located in Harajuku, and the fourth in Ginza. Let's check them out!
Thick, Healthy Soufflé Pancakes at BURN SIDE ST CAFE Harajuku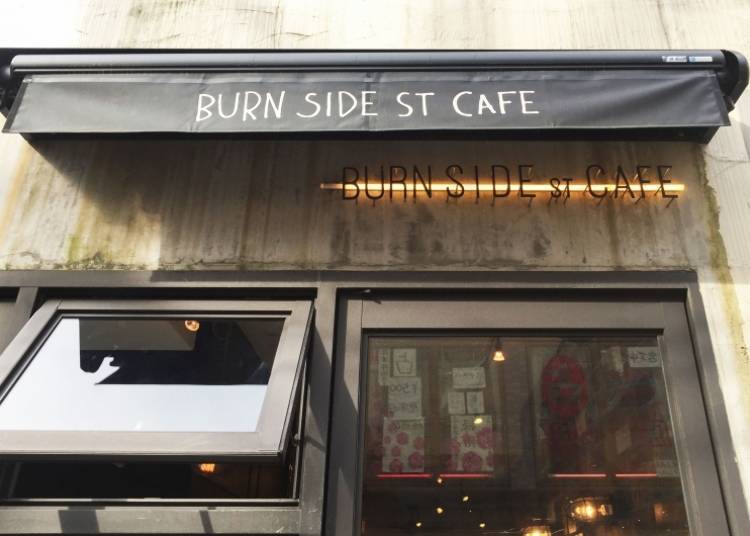 Just outside Meiji-jingumae "Harajuku" Station you'll find Tokyu Plaza Omotesando Harajuku. Hidden on one of the small streets behind this striking mall is BURN SIDE ST CAFE Harajuku Store. A sister shop of the Kansai region's Elk pancake shops, BURN SIDE ST CAFE is in it's fifth year of operation, The interior is decorated in an American industrial motif, and has a relaxed atmosphere. Regardless of it's small size, the shop attracts hundreds of customers on weekdays. On weekends and holidays, its popularity is even more obvious!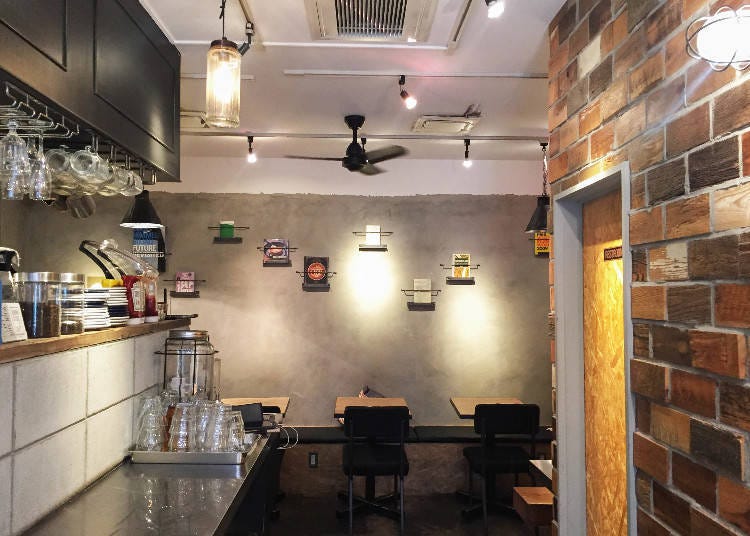 The signature "White Soufflé Pancake" (ホワイトスフレパンケーキ, 1,220 yen), is a very thick and airy soufflé pancake. These pancakes, which are stacked three high and are each about 3 to 4 centimeters thick, are soft, white, and will surely awaken your appetite.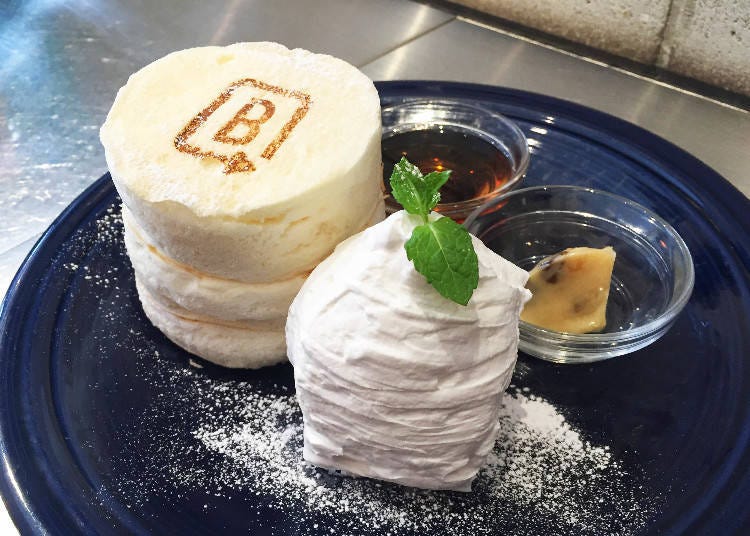 The white soufflé pancakes are made with carefully selected eggs and soy milk, which not only give them a refreshing taste, but also added health benefits. Fifteen to twenty minutes after placing your order, you'll have soft, fluffy pancakes on your table. Not too sweet and full of rich egg flavor, you're happiness will increase with every bite!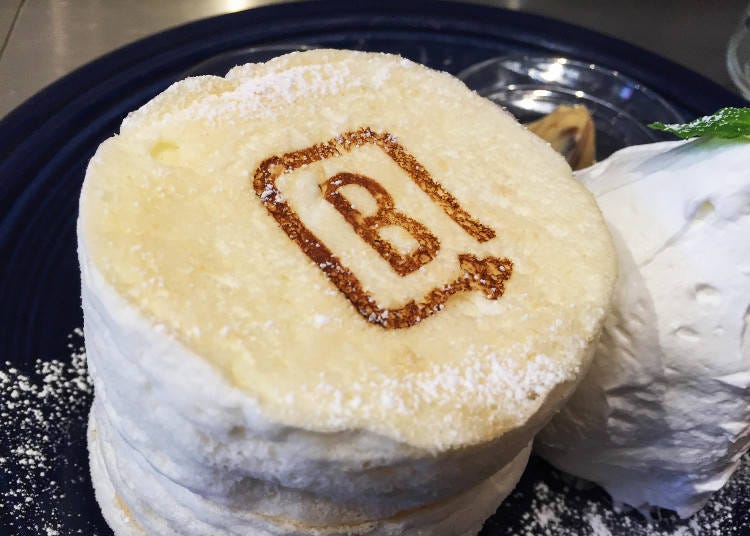 The dish includes three toppings: maple syrup, fresh non-sweet whipped cream, and a special maple syrup-raisin cream. All three go prefectly with the pancakes.

Other excellent menu items include, "Tiramisu Pancakes" (ティラミスパンケーキ, 1,380 yen), and "Custom Burgers" (カスタムバーガー, 1,200 yen), and the BURN SIDE ST CAFE Harajuku store features comfortable seating perfect for dining with friends, or even alone.

(Above prices exclude tax)
BURN SIDE ST CAFE Harajuku

BURN SIDE ST CAFE(バーンサイドストリートカフェ)原宿店

Address

4-29-9, Jingumae, Shibuya-ku, Tokyo, 150-0001, Japan

Nearest Station

5-minute walk from Tokyo Metro Meiji-jingumae "Harajuku" Station


Hours: Mon. - Fri. 9:30 - 21:00, Sat. & Sun. 8:30 - 21:00 (last order 20:00, food; 20:30, drinks), closed Jan. 1st
Menu items include simple English descriptions
Artistry at Omotesando's Gallery Cafe Jinguen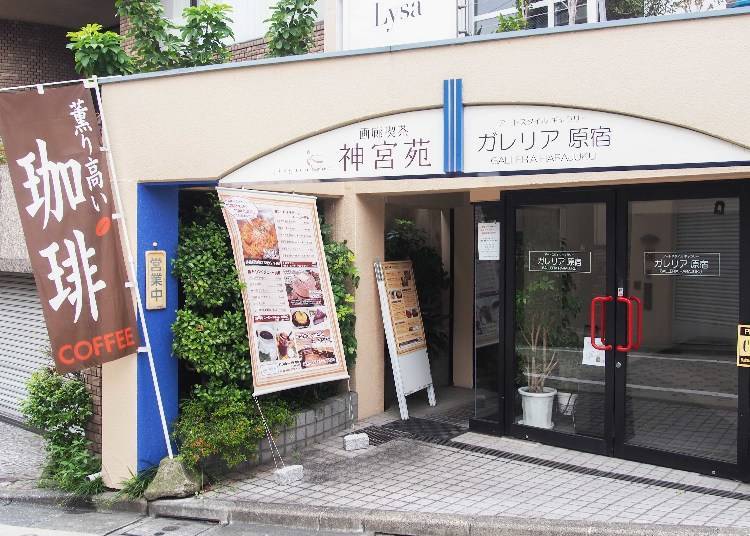 The Harajuku and Omotesando area is the epicenter of Tokyo's dessert shop competition, and is a paradise for those who love sweets. Whether on a main thoroughfare or a hidden alley, there are many unique dessert shops and cafes. Gallery Cafe Jinguen is one of these. It is located behind the Omotesando Hills shopping complex. As you walk through nearby lanes, you'll find livelier businesses giving way to quieter hair salons, art galleries, and residences. The quieter streets are the perfect setting for Gallery Cafe Jinguen's tranquil atmosphere.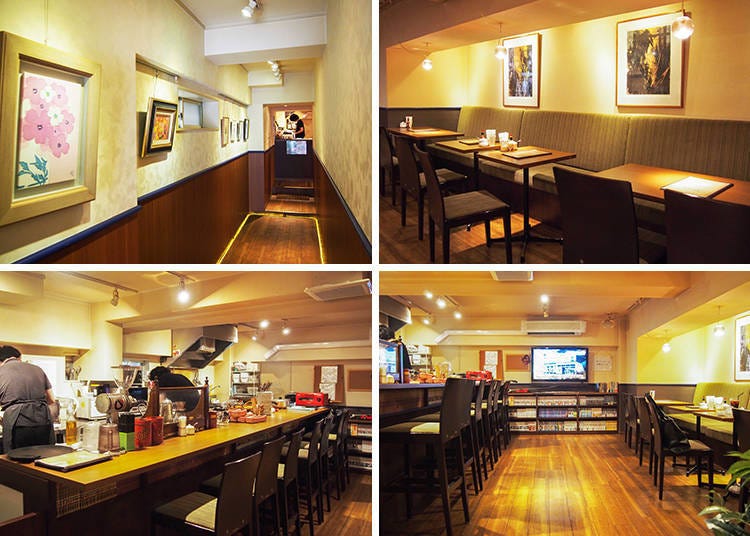 Upon entering shop, the paintings on the walls of the corridor let you know that this is no ordinary cafe... Previously, the shop was solely an art gallery, before being transformed into a coffee shop. But the beauty doesn't stop at the entrance! More artwork is found throughout the shop, creating a beautiful atmosphere of light and art to appreciate while enjoying your coffee and dessert.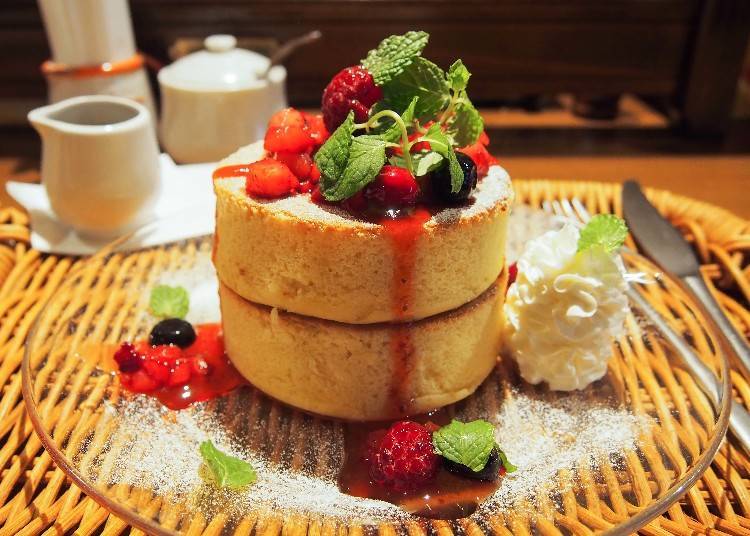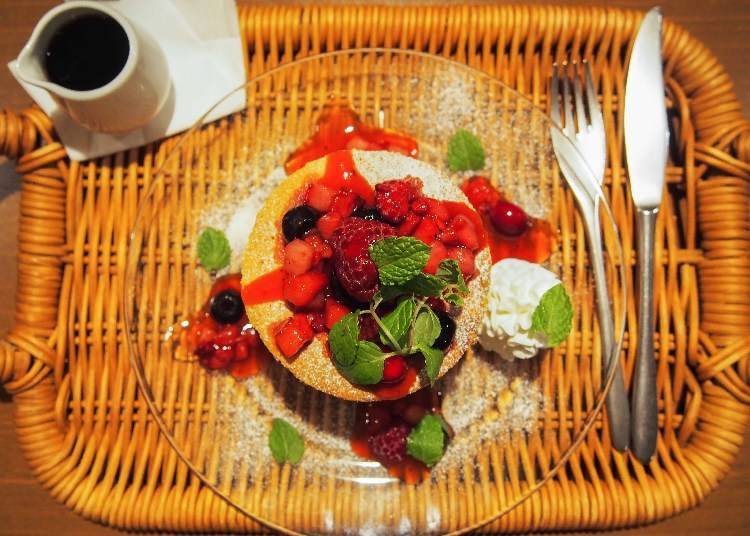 Jinguen offers coffee, tea, pasta, hamburgers, as well as thick pancakes. Their "Homemade Thick Baked Hotcake Strawberry Sauce" (830 yen) consists of two pancakes stacked about 6 or 7 centimeters high. Topped with strawberries, blueberries, raspberries, and jam with fresh cream on the side, this dessert looks like a work of art sitting on your table.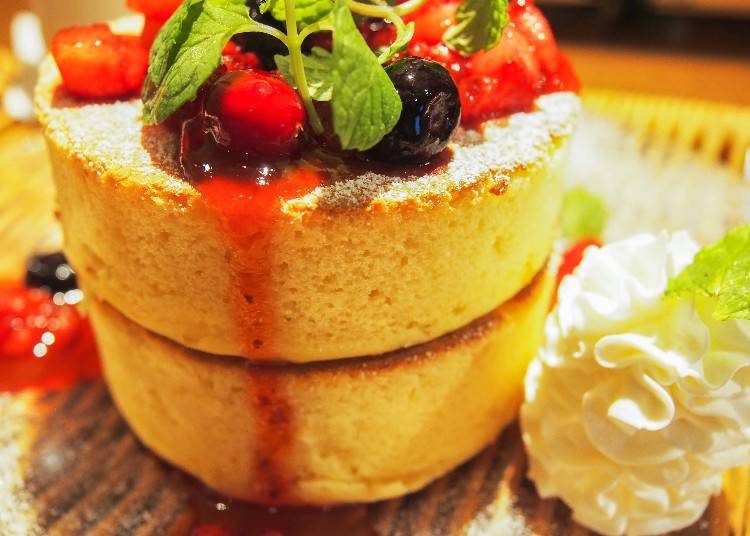 After ordering, it takes about 20 minutes to prepare. The thick muffins of Jinguen differ from the soft soufflé pancakes in that the top and bottom of each pancake is baked to give a slightly crispy texture, with a dense core. The pancakes themselves aren't excessively sweet, and the fresh cream, maple syrup and berry sauce provide a mild yet rich taste experience with a sweet and sour flair. Another popular dish called Jinguen Special Napolitan (800 yen) is especially popular with local students and office workers. For excellent pancakes and an art-inspired coffee shop, come to Gallery Cafe Jinguen!
画廊喫茶 神宮苑

Address

3-14-17, Jingumae, Shibuya-ku, Tokyo, 150-0001, Japan

Nearest Station

7-minute walk from Tokyo Metro Meiji-jingumae "Harajuku" Station Exit 5


Hours: 11:00 - 19:00 (last order 18:30)
Menu items include simple English descriptions
Fresh Japanese Ingredients at Yukinonshita Pancake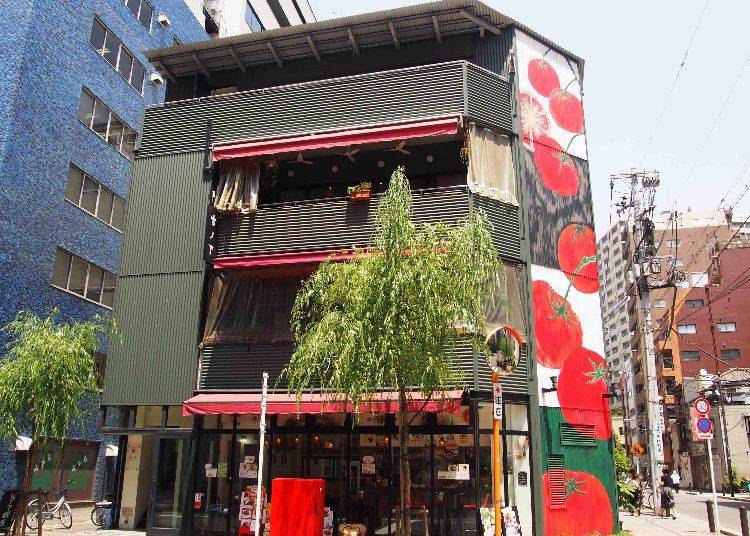 For our last stop, we head to Ginza. Known for high-end brands and stores, Ginza also has many hidden gems like Yukinoshita Pancake. It's located in the heart of Tokyo, near Ginza-itchome Station on the third floor of the eye catching "Tomato Building."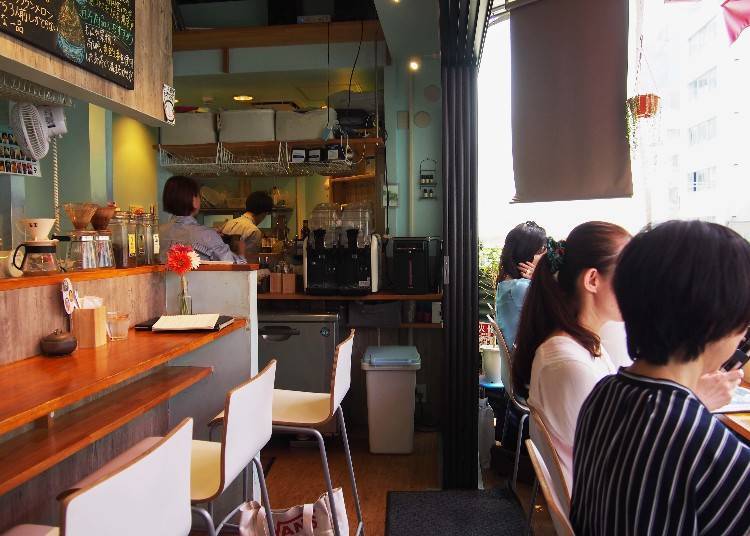 Yukinoshita Pancake started in Osaka and opened its first Tokyo store in in Ginza. Although the shop isn't large, an open balcony design provides direct access to sunshine and air, and makes the shop feel almost like a small park in the metropolis. Fresh, high-quality ingredients from all over Japan are supplied daily. Even the water comes from a special source – Kumano Kodo in Mie Prefecture.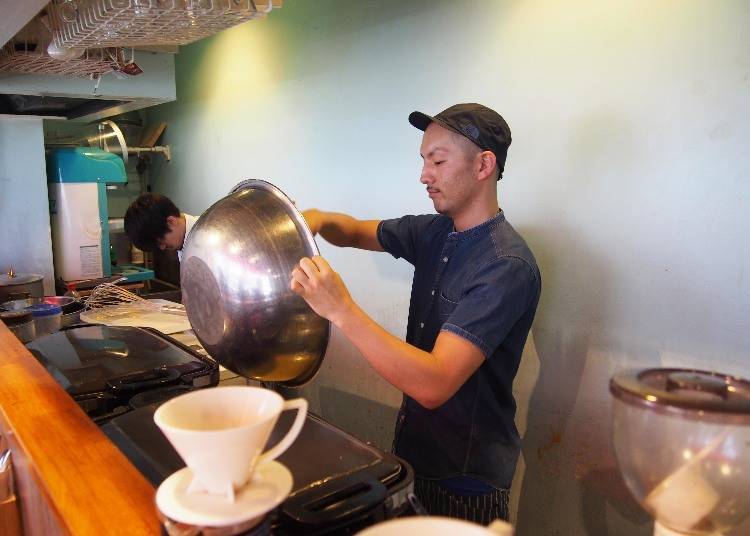 The ingredients used in the store's signature "Madarin Honey Pancake" include eggs from the Kokekokko Republic farm in Mie, wheat from Hokkaido, milk from Kyotango in Kyoto, and citrus honey from Koike Apiary in Matsuyama, Ehime.

In addition to carefully selected ingredients, Yukinoshita's method of preparation has been painstakingly perfected, and the resulting pancakes are worth the wait.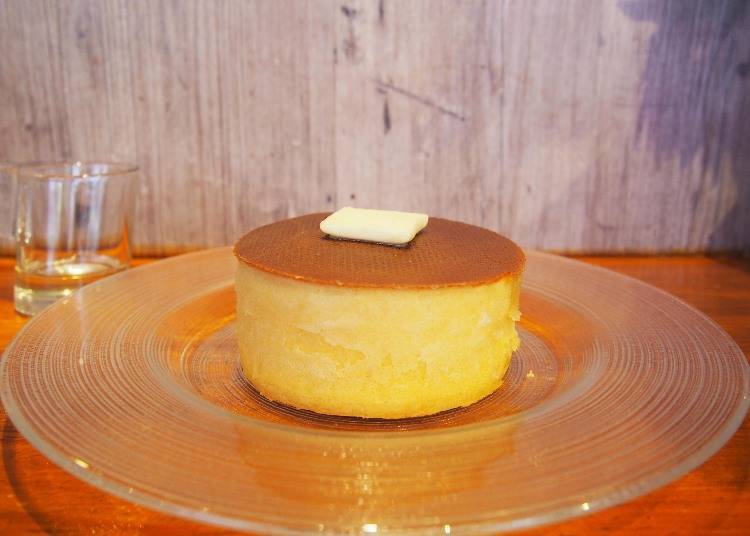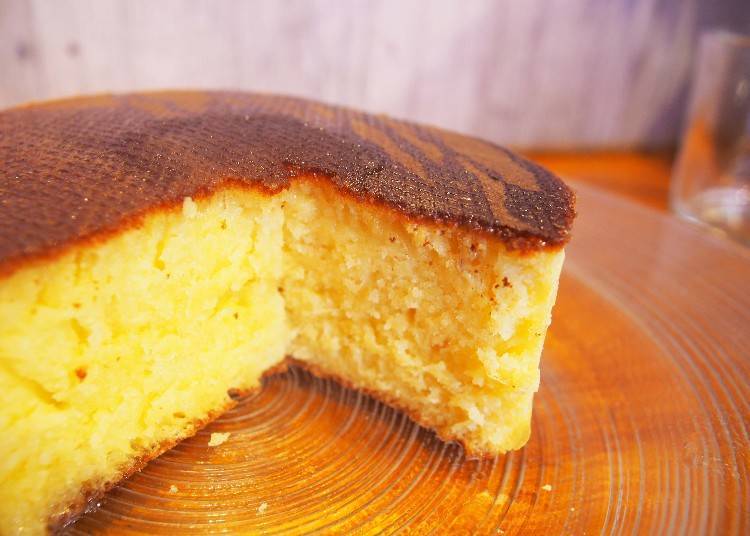 Yuinoshita's pancakes are about 4 centimeters thick and are the essence of all their ingredients. The texture is almost like cake, and while it's not too firm, it has a sense of weight. The top and bottom are crisp, and the pancakes have just the right amount of sweetness. The shop's shaved ice is also very popular with flavors like Kyoto Matcha, Kochi Ginger, Shizuoka Strawberry, and other fruit flavors. Why not have a delicious pancake and some refresshing shaved ice at Yukinoshita Ginza?

(Above prices exclude tax)
雪ノ下銀座

Address

Tomato Bld.3F, 1-20-10, Ginza, Chuo-ku, Tokyo, 104-0061, Japan

Nearest Station

7-minute walk from Tokyo Metro Shintomicho Station Exit 2; 7-minute walk from Ginza-itchome Station Exit 10


Hours: Weekdays, 11:00 - 21:00 (last order 20:20); weekends & national holidays, 11:00 - 19:00 (last order 18:20); closed Mondays
English menu available
After reading about these delicious pancakes, are you hungry yet? When you visit Tokyo, be sure to put these mouth-watering desserts and popular shops on your itinerary!

(The above information is accurate as of May 2018)
(Product prices and information are subject to change)

Written by Zhang Jiaqi
*This information is from the time of this article's publication.
*Prices and options mentioned are subject to change.
*Unless stated otherwise, all prices include tax.