Whether you come to Japan for vacation or on a business trip, you'll want to make the most of the time that you have to spend at the airport. Even before landing, planning your transfer from the airport to Tokyo is much easier when planned ahead of time. A long flight is exhausting as it is, the last thing you need is a stressful arrival!

This is why we have compiled a list of helpful spots and services at both Narita and Haneda Airport, to make your Japan experience as easy and comfortable as possible, from start to finish. From amenities to rental cars, let's dive right in!
JAL Duty Free: Bargain Souvenir Shopping at Three Unique Stores
Narita Airport has been the gateway the Japan for decades now, connecting the island nation to the rest of the world. Like at most other airports, the selection and variety of duty-free shops is a great way to pass time and get necessities and souvenirs. Narita's most popular duty-free option is Japan Airlines' "JAL Duty Free" – not one but three stores can be found at the airport! They offer anything you could possibly need in terms of vacationing and souvenir shopping.
JAL Duty Free 1 – The Last-Minute Gift Shop at Terminal 2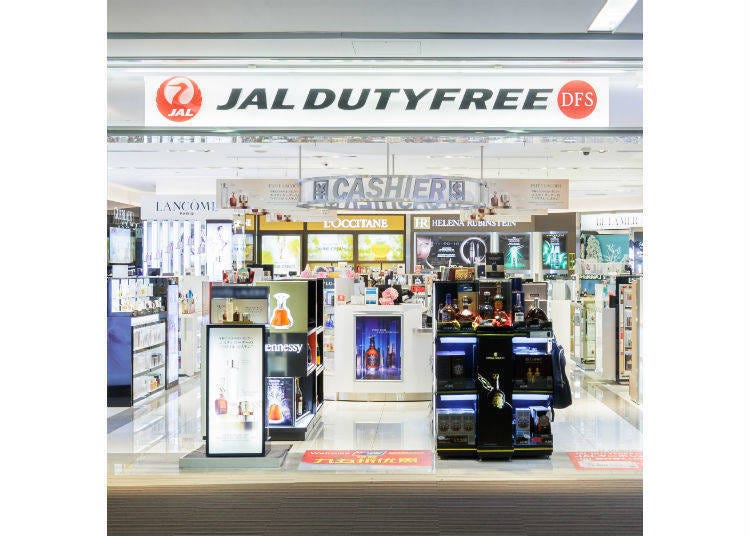 JAL Duty Free's main store can be found on the third floor of Narita Airport's Terminal 2, just behind the security check of the departure area. Precisely speaking, the shop is in front of the passage that connects the main building with the annex.

JAL Duty Free offers various cosmetic brands, such as Dior, Guelain, and Lancome, as well as perfumes, jewelry, bags, and all sorts of accessories. But also tobacco and liquors such as whisky, brandy, wine, and Japanese sake are plentifully available, making this shop a great last-minute stop to pick up gifts for pretty much every personality – or just for yourself.
JAL Duty Free 2 – Luxury Brands from Around the World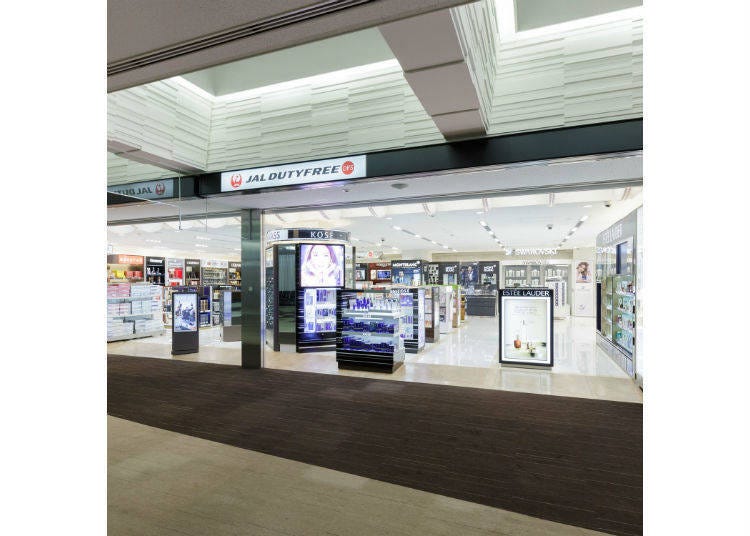 The Satellite building of Terminal 2 also has its own JAL Duty Free, offering a different range of lifestyle and travel products. Reach it via the connecting passage between the main building and the satellite building on the 3rd floor of Terminal 2. It is located right next to Gate 91.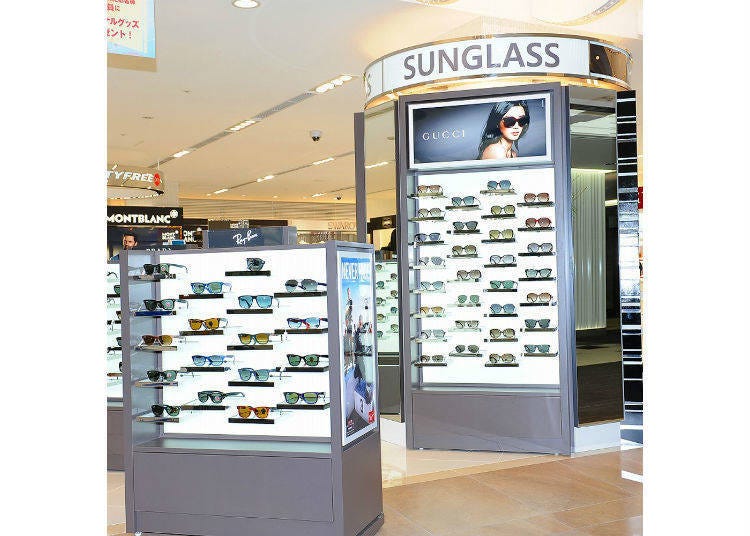 Called the JAL Duty Free Satellite Shop, look forward to browsing both Japanese and international brands offering a wide range of goods. Especially the selection regarding fashion and accessories is particularly noteworthy at this shop. From watches of Seiko, Casio, or Swatch, to sunglasses from Ray-Ban, Gucci, Tom Ford, and Swans, you'll surely find something that strikes your fancy. Fashion is represented by famous brands including Montblanc, Porter, and Swarovski, but also make sure to take a look at the assortment of bags, ties, cosmetics, perfumes, liquor, and tobacco.
JAL Duty Free 3 – Fashion and Luxury Galore at Terminal 1!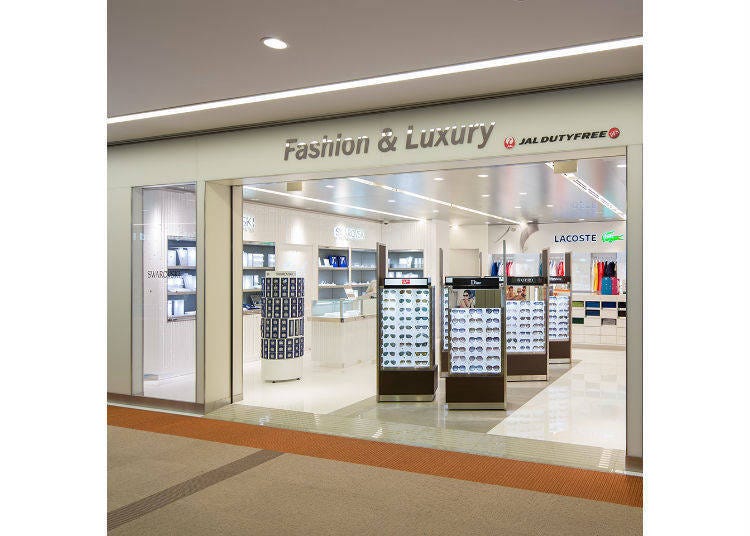 Terminal 1 also has its own duty-free shop called "JAL Duty Free Fashion & Luxury." As the name suggests, this shop specializes in brands such as Lacoste, Furla, Folli Follie, Svarovski, and more. From bags to accessories, sunglasses to jewelry, all your luxury needs can be satisfied here for duty-free prices.

The shop's interior is bright, stylish, and spacious, making your shopping experience particularly relaxing, especially right before a long, exhausting flight. JAL Duty Free Fashion & Luxury mainly targets women and thus chooses the offered brands accordingly, so it is a great shop to treat yourself to something nice or find the perfect thing for your female friends or your significant other!
Rent-a-Car Shops: Direct & Convenient Access All Around the Clock from Both Narita and Haneda Airport
Trains and buses might be the most common ways to get to and from Tokyo's airports, but rental cars are certainly the most convenient! They're an especially great option when your plane lands late at night or early in the morning, or when your accommodation isn't located within Tokyo itself but in the suburbs or in a more rural place. Also, people traveling with a lot of luggage won't have to worry about extra fees or restrictions. Both Narita and Haneda Airport offer a selection of rent-a-car shops, so here are our recommendations.
Omoshiro Rent-a-Car: Get from Narita Airport to Tokyo – in a Sports Car!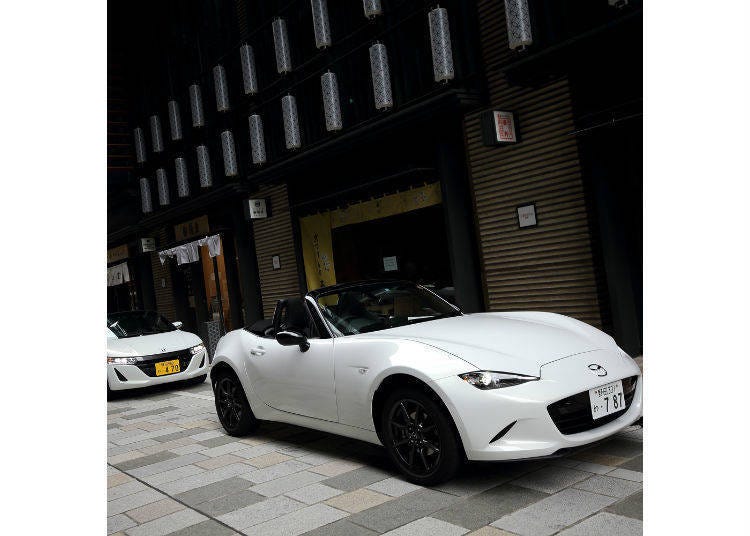 Omoshiro Rent-a-Car is an "interesting" car rental service that has six stores all over Japan. Instead of being handed the keys to a standard middle-class car, however, you get to take the wheel of an actual sports car!
Among the large line-up of about 50 sleek vehicles are the Nissan Skyline BNR34, the Honda Civic Type R (FK2) AE86, the Mazda RX-7, Porsche, Mitsubishi Lancer, and Subaru Impreza. Who would have thought that choosing a rental car could be so exciting?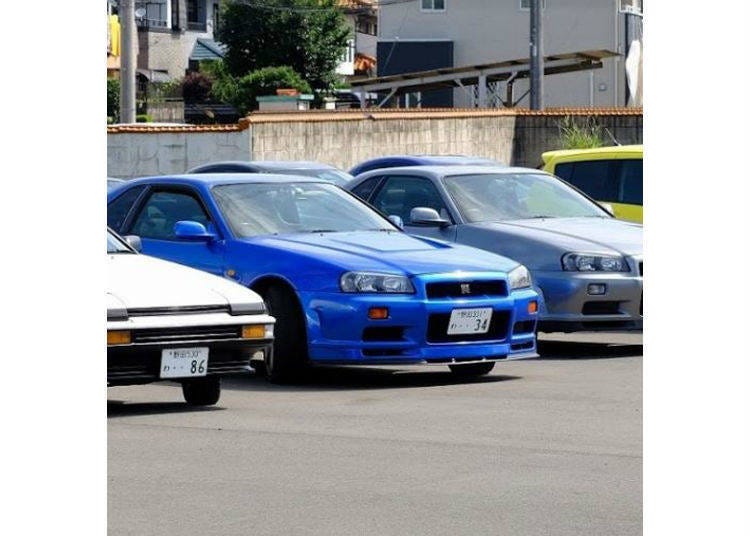 The only condition is that you are 23 years old or over and have had your license for at least three years. Of course, you also need a driver's license that is valid in Japan. If you can put a checkmark behind these three conditions, that stands between you and a sexy set of wheels!
NIPPON Rent-A-Car Narita: Available Both Late at Night and Early in the Morning!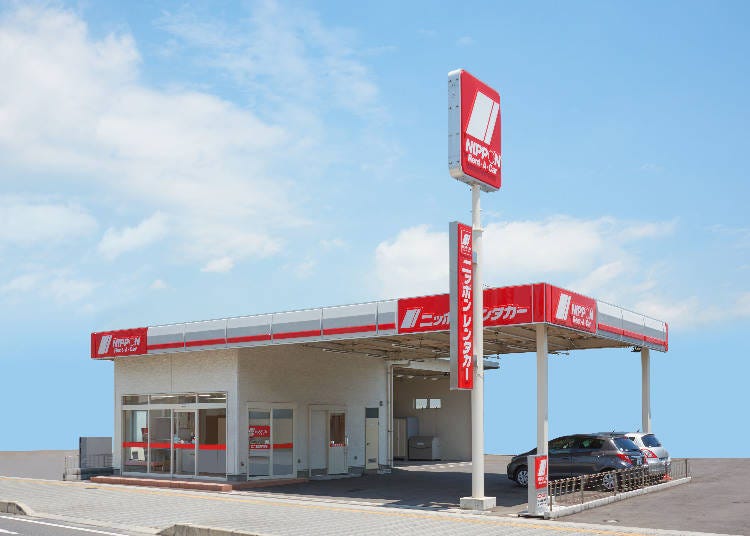 Nippon Rent-a-Car has counters at both Narita Airport Terminal 1 and 2 that offers rental cars from either the airport's own parking lot or a free bus ride to their office to leave from there. This business operates on a 24-hour base, thus is a great choice if your plane lands early in the morning or late at night, when other services such as buses and trains don't run.

To accommodate to international guests, navigation systems with multiple languages are available as well. If you want to use the toll road leading from Narita Airport, renting the ETC Card is a smart choice! For travelers with small children, Nippon Rent-a-Car also offers child seats for a small extra fee.
ニッポンレンタカー 成田空港 営業所

Address

495-2 Torika, Narita, Chiba Prefecture, 286-0106


Nearest Station

Narita Airport Station (JR Narita Line / Keisei Main Line / Narita SKY ACCESS Line)
8 minutes on foot


Phone Number

0476-32-0601
NIPPON Rent-A-Car Haneda: The Most Comfortable Transfer from the Airport!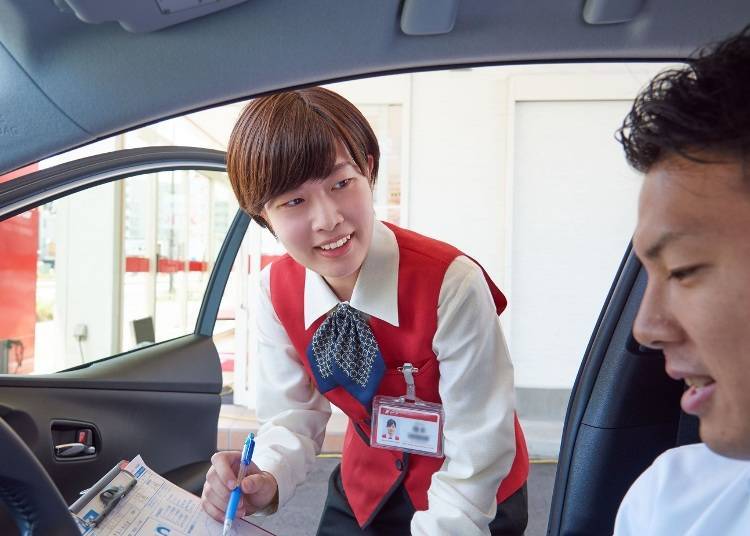 Of course, the 24-hour service Nippon Rent-a-Car is also available at Haneda Airport. While transfer with buses, trains, and taxis is plentifully available, there's hardly a more comfortable way than to rent your own car, especially if you're not staying directly in Tokyo but rather in the more rural parts of the metropolitan area.

The counter of Nippon Rent-a-Car can be found in the lobby of Haneda Airport's 2nd floor. The staff will bring you to the office from where you can hop into your rental car without having to worry about your luggage – as convenient as it can be! Since this business also has an office at Narita Airport, we recommend it especially to people who need to transfer from one airport to the other.
ニッポンレンタカー 羽田営業所

Address

1-2-6 Haneda, Ota-ku, Tokyo, 144-0043


Nearest Station

Otorii Station (Keikyu Airport Line)
2 minutes on foot


Phone Number

03-3745-1190
Planning ahead both last-minute souvenir shopping and transfer from and to the airport will save you plenty of time and stress. On top of that, not having to worry about these things makes room for even more fun things to see and discover in Tokyo and Japan!
*This information is from the time of this article's publication.
*Prices and options mentioned are subject to change.
*Unless stated otherwise, all prices include tax.