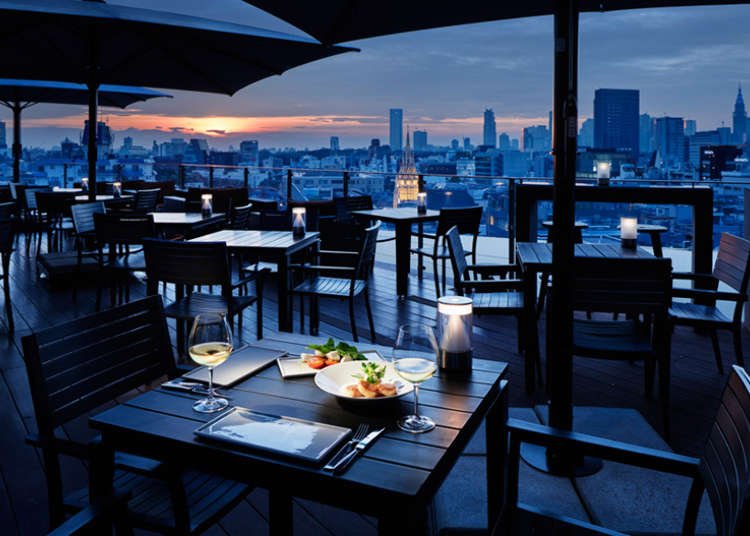 Omotesando, one of Tokyo's fanciest, most stylish areas. Shops and restaurants populate the glitzy town, offering a sheer endless choice of excellent shopping and gourmet experiences. Among them, we've found four choice restaurants that boast a night view so magnificent, you'll hardly be able to focus on the food. Bring your best friend or your significant other and enjoy a magical night!
Vino Buono: Excellent Italian Served with a Million-Dollar View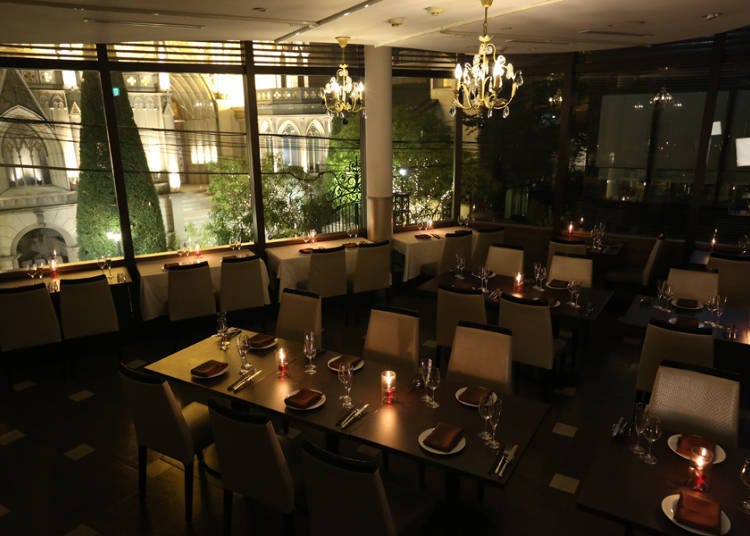 The Italian restaurant Vino Buono is a 5-minute walk away from Omotesando Station and promises a romantic, atmospheric evening that is sure to make a precious memory. The store boasts a fantastic view of the lit-up Aoyama St. Grace Cathedral, a famous and beautiful wedding venue – in short, one of the most romantic things to look upon within Tokyo. It's visible from every seat but, of course, diners seated at the window get to enjoy the scenery the most. Only three tables boast these sought-after window seats, so you will absolutely have to make a reservation for those.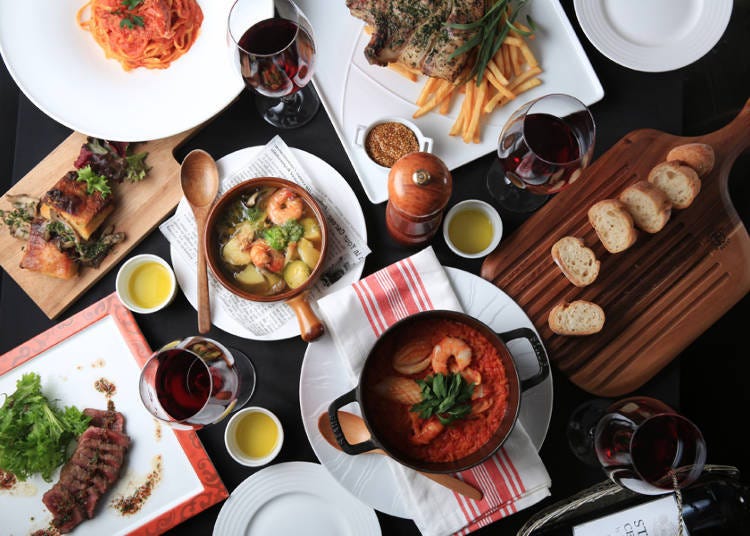 The menu offers classic Italian cuisine, including pasta and risotto, but also meat dishes and seafood delights. Choose from over 50 dishes a la carte or enjoy a course menu. One of Vino Buono's other highlights is the selection of over 100 wines, so whichever dish you order, there is going to be a wine that goes excellently well with it and suits your tastes.

Hours: 6:00 a.m. – 11:00 p.m.
Closed: irregularly
VINO BUONO

Address

2F, 3-15-5, Kitaaoyama, Minato-ku, Tokyo, 107-0061
Franzuya: Relax Under Tokyo's Night Sky on an Open Terrace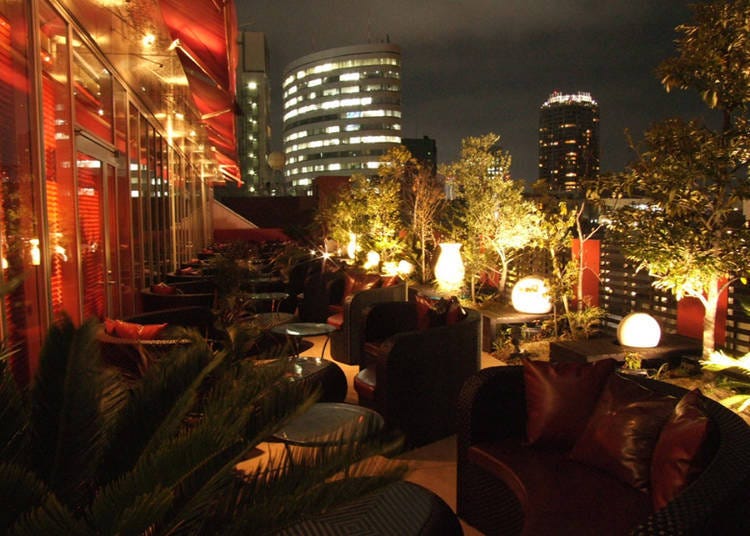 The next night view recommendation is also an Italian restaurant that can be found on the 3rd floor of Ao Building. Franzuya boasts a fantastically charming open terrace, allowing you to gaze over Tokyo's myriad of shimmering lights. The lush greenery makes for a tranquil atmosphere that will let you forget the hustle and bustle of the big city. Even the seats are comfortable sofas and are perfect for spontaneous cuddles.
Franzuya's interior is just as gorgeous as its terrace, so don't hesitate to sit inside if the terrace seems too cold. Dipped in red and gold, illuminated by a sparkling chandelier, the elegant atmosphere alone is well worth the experience.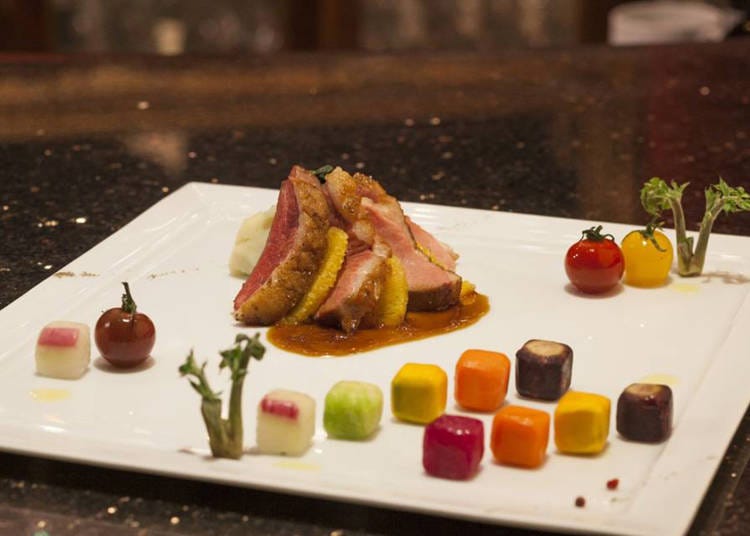 And then there's the food, of course. Staying true to Italian cuisine, pasta and meat is the focus of the delicious menu, while dinner courses start at 3,900 yen and are thus fairly reasonable as well. Every dish is garnished beautifully, making the gourmet experience at Franzuya a feast for both your taste buds and your eyes.

Hours: 11:00 a.m. – 11:00 p.m. (last order at 10:00 p.m.)
Closed: irregularly
FRANZUYA

Address

3F, 3-11-7, Kitaaoyama, Minato-ku, Tokyo, 107-0061
TWO ROOMS Grill | Bar: Fine Meat, Fine Wine, Fine View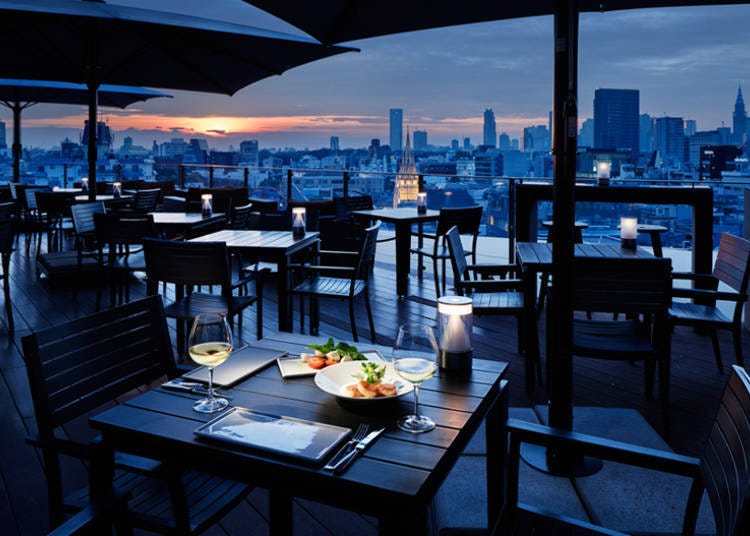 In the same Ao Building is another restaurant that belongs on every list about romantic night views: Two Rooms Grill | Bar. The stunning water terrace overlooks Tokyo's skyline, engulfing you in a calm yet stylish atmosphere. The interior is of the same chic style and even if you sit inside on a colder day, you'll have a splendid view over Omotesando and Tokyo.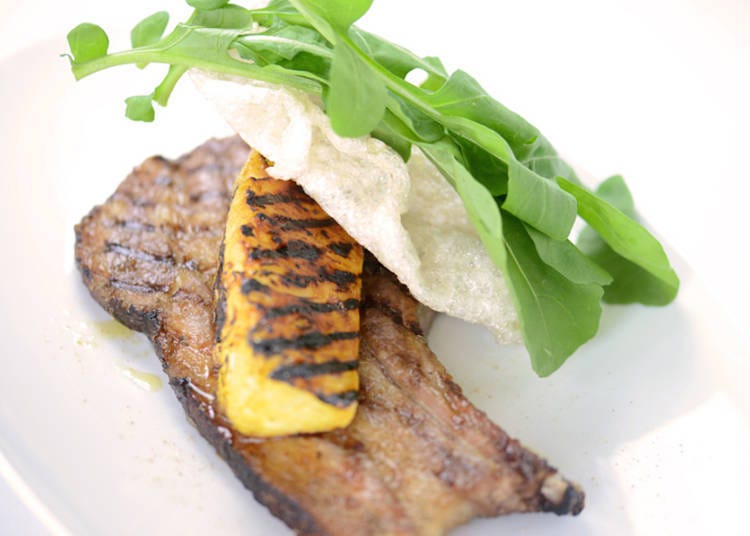 Two Rooms will tickle your taste buds with high-grade meat and seafood delights, emphasizing the freshness and excellence of the ingredients. To bring out on their natural taste, the seasonings are usually light and simple, accompanying the fresh and natural tasting dishes just perfectly.
To add to the gourmet experience, Two Rooms' wine menu boasts over 1,800 different kinds, including many rare bottles. Wine enthusiasts will have a particularly amazing time here.

Hours
Restaurant: 11:30 a.m. – 2:30 p.m.; 6:00 p.m. – 10:00 p.m.
Lounge & Bar: 11:30 a.m. – 2:00 a.m. (weekdays), 11:30a.m. – 10:00 p.m. (Sundays and national holidays)
Closed: irregularly
TWO ROOMS GRILL | BAR

Address

5F, 3-11-7, Kitaaoyama, Minato-ku, Tokyo, 107-0061
Mercer Café Terrace House: Casual Dishes with a Luxurious Taste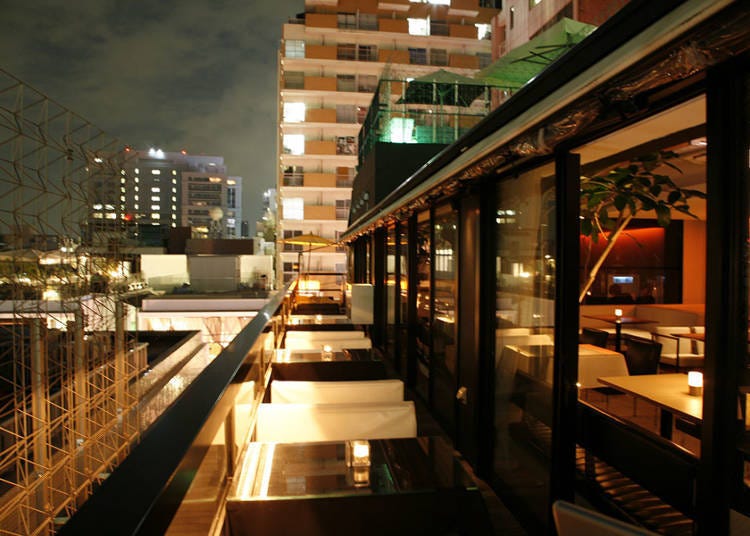 Mercer Café Terrace House brings the stylish and sophisticated atmosphere of New York to Tokyo, merging it with the unique charms of the Japanese capital. Located on the top floor of a multi-story building, the restaurant is glazed entirely, making for a spectacular 360-degree view of Tokyo's skyline. If the weather is nice, why not sit on the terrace?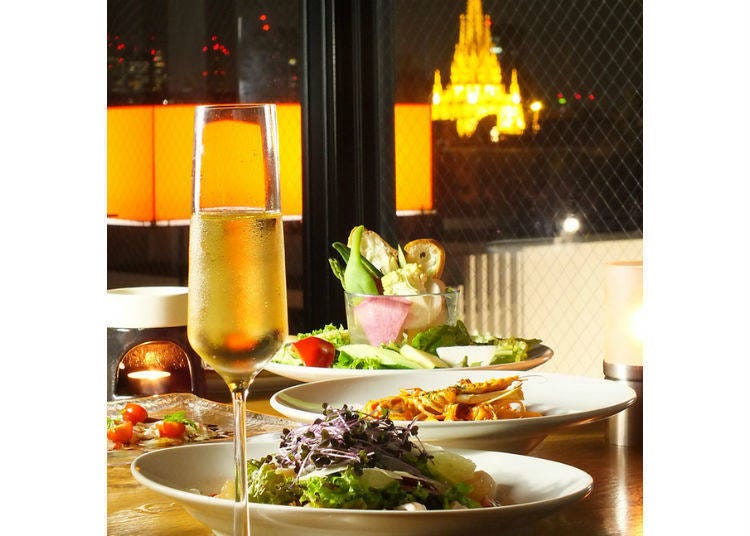 ※The menu changes with the seasons.
The restaurant's menu follows the concept of "luxurious ingredients in casual dishes" and is centered on an original, creative Italian cuisine from New York. Look forward to foie gras, truffles, Japanese beef, and lobster being integrated into wonderfully casual and irresistibly delicious dishes!
To accompany your fancy yet down-to-earth dinner, choose from a variety of beverages, including champagne, wine, and cocktails. Especially the non-alcoholic cocktails are fantastic at Mercer Café Terrace House. No matter for which occasion, this restaurant is a great choice if you want to have a memorable evening in Omotesando.

Hours
Lunch: 11:00 a.m. – 4:00 p.m.
Dinner: 5:00 p.m. – 11:30 p.m. (last order at 10:30 p.m.)
Closed: always open
MERCER CAFE TERRACE HOUSE

MERCER CAFE TERRACE HOUSE

Address

4F・5F, 5-50-3, Jingumae, Shibuya-ku, Tokyo, 150-0001
Written by: Chiaki Ishibe
*This information is from the time of this article's publication.
*Prices and options mentioned are subject to change.
*Unless stated otherwise, all prices include tax.