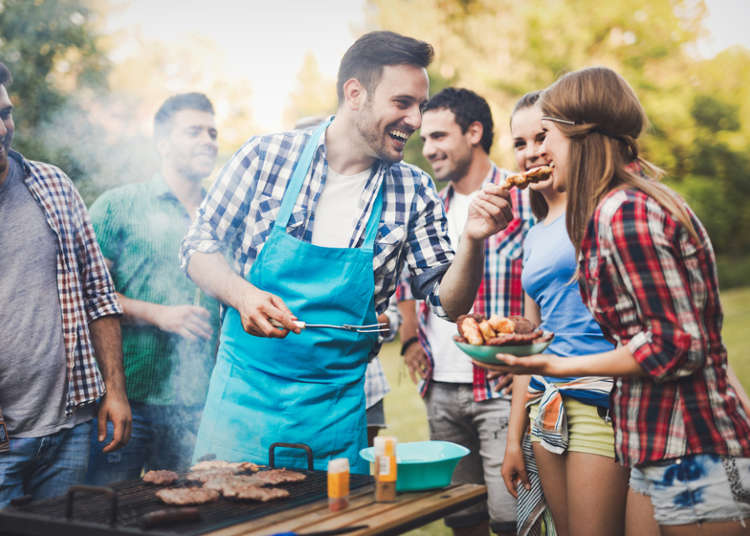 Summer time is Japanese barbecue time! The weather is warmer, the days are longer, and there's no better time to get together with friends and family. But in Tokyo, most people have little in the way of a lawn and no place outside use a barbecue grill. But the locals have adapted to their environment to give Japanese barbecue parties their own unique spin. And with a little bit of planning, you also will be able to fire up a grill for an enjoyable afternoon.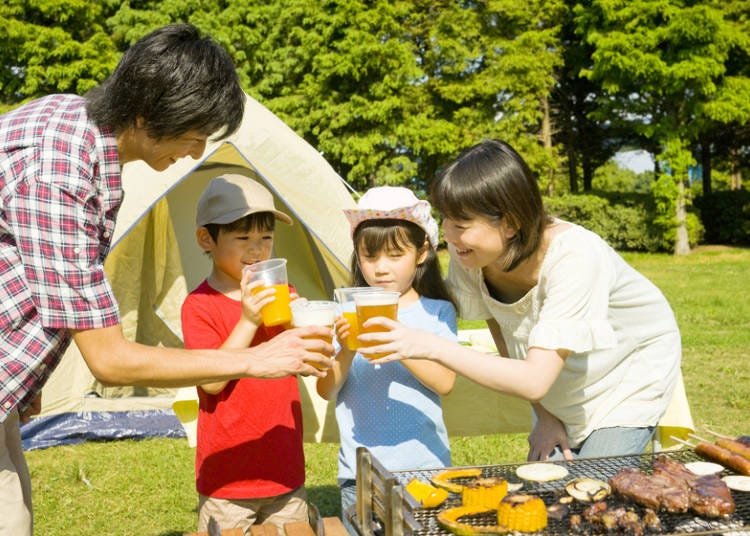 The people of Tokyo may not have a lot of personal space, but they do have parks. In some of these parks you can bring your own grill, or show up empty-handed and rent everything you need from places called Barbecue Gardens. This is especially convenient in a city where you may have to use the subway or take the bus anywhere you want to go—there's not a lot of room for coolers on a crowded train! Here's a few places you can go to have a perfect summer BBQ in Tokyo.

(All of these places have Japanese websites, but useable English versions can be reached via the Chrome browser's translation feature or Google's iTools Web Translator. Or if you can, get a friendly native to help you, then invite them to the party! It's a great way to make new friends!)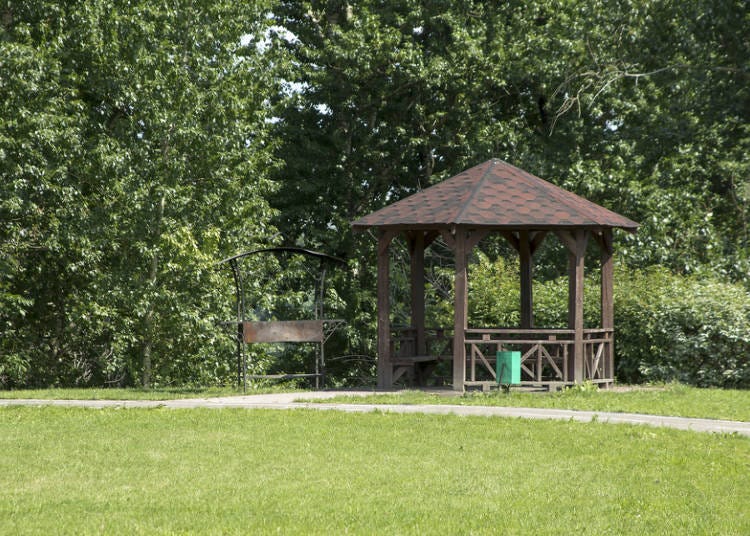 Kasai Rinkai Park is the largest park in central Tokyo, located across the Kyuedogawa River from Tokyo Disney Resort. Besides it's many other attractions, the park contains a great Barbecue Garden. The Barbecue Garden offers many package plans that include food, equipment and cookware, with the cheapest plan starting at ¥2,980 per person (four adults or more). Equipment can also be rented separately if you don't want a package deals. Kasai Rinkai Park is a popular place for barbecues, so you're going to need a reservation, which you can make on the park's website. Book early, the reservations fill up quickly!
葛西臨海公園

Address

6, Rinkaicho, Edogawa-ku, Tokyo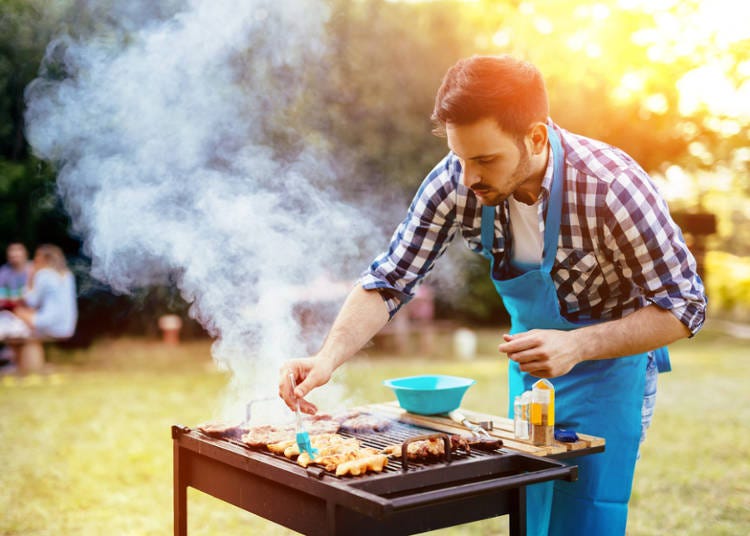 Showa Memorial Park is a nice getaway from the hustle and bustle of the city. Located 30 minutes from central Tokyo by train, this huge park has beautiful Japanese and Western-style gardens and plenty of walkways. This park also has a Barbecue Garden, and you can also show up empty-handed and get everything you need on the spot. You can rent equipment and buy platters of meat, seafood, vegetables, and noodles all on location. Their food platters come in a small set (¥2400), regular set (¥3400), and deluxe set (¥3900), allowing you to tailor your menu to the size of your party. A grill with charcoal can be rented for ¥3600, and a complete grill set, which contains everything you need to get started will cost about ¥6700. This is another very popular spot, so get your reservations in early on the park's website.
国営昭和記念公園

Address

Midoricho 3173, Tachikawa-shi 190-8558
Tamagawa Greenspace Barbecue Area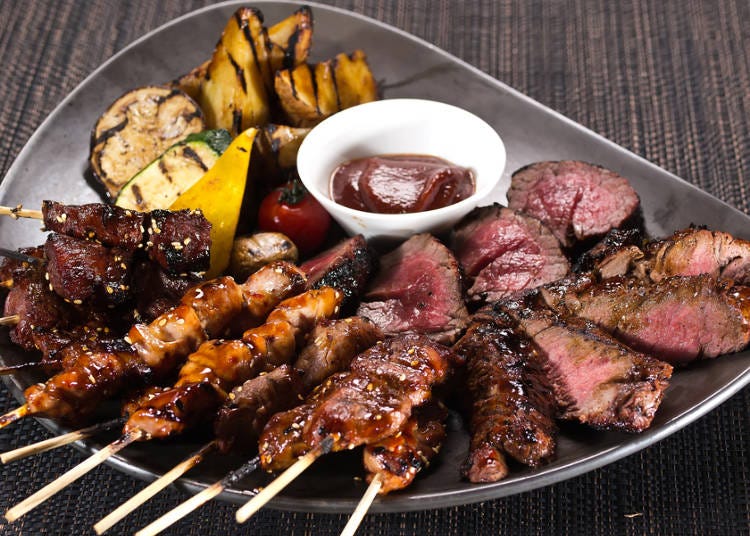 Tamagawa Greenspace Barbecue Area is a 5-minute walk from Futako-Tamagawa station, next to the Tama River. Equipment is available to rent, but you'll have to bring your own food. To rent a portable stove costs ¥2,100, and there are larger barbecue setups for ¥3000 and ¥9000 each. And best of all, you can play in the river! It's a great way to spend a lazy summer day. Rental inquiries and reservations can be made on the park's website. Note that you'll need to pay ¥500 to enter the park.
Tamagawa Greenspace Barbecue Area

多摩川緑地バーベキュー広場  

Address

Takatsu Ward, Kawasaki, Kanagawa Prefecture 213-0003
Sona Area Tokyo BBQ Garden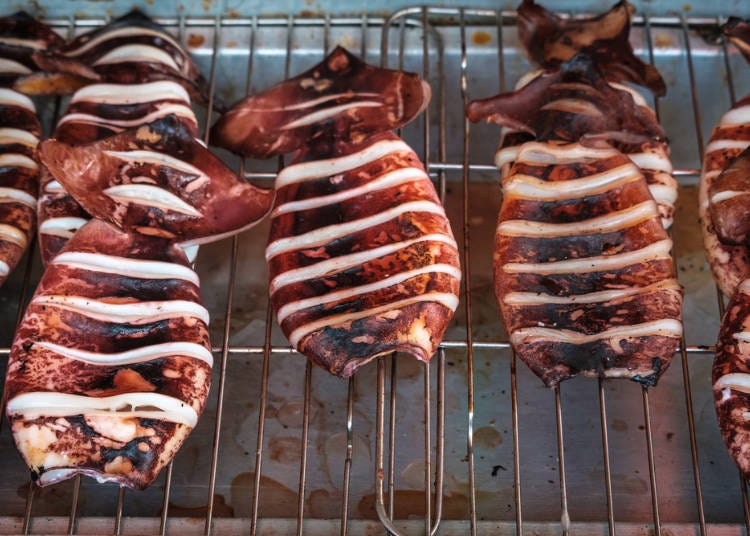 Sona Area Tokyo BBQ Garden charges an admission fee of ¥1030 for adults and ¥520 for children. But with that, you can use their equipment without paying any extra fees! Portable stove, lighters, plates, and everything else you need to have a great BBQ party is readily available. You can order food here a la carte (piece by piece) or as a set meal package, starting at ¥1058 per person. Reservations can be made at the garden's website.
Sona Area Tokyo BBQ Garden

そなエリア東京バーベキューガーデン

Address

3-8-35; Koto-ku, Tokyo, Japan 135-0063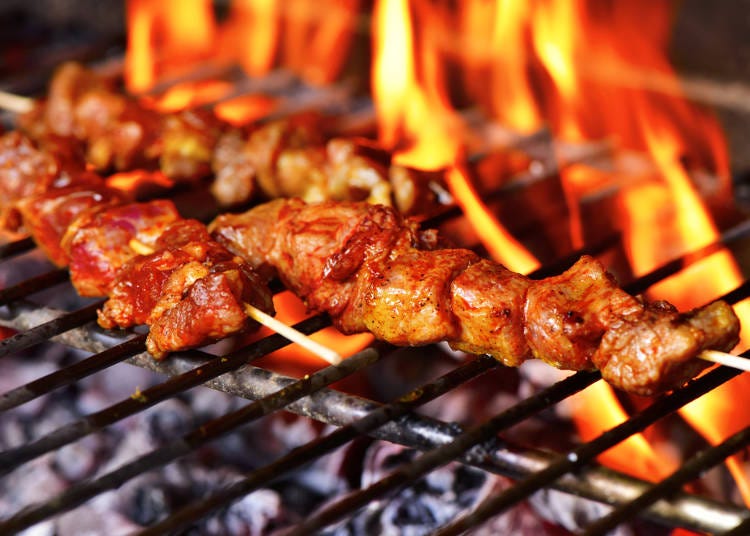 Now that we've covered where you can go, let's talk about the important stuff: food!
Japanese barbecues are mostly similar to Western barbecues--hot dogs, corn on the cob, skewered meat, and the like. But being a coastal country, Japan also likes to get seafood on the grill, and one of the must-haves at your summer barbecue is squid. With a little bit of soy, squid not only tastes great, it will be a great story to tell curious friends and family back home! Other popular Japanese grill foods include big prawns, clams, and scallops.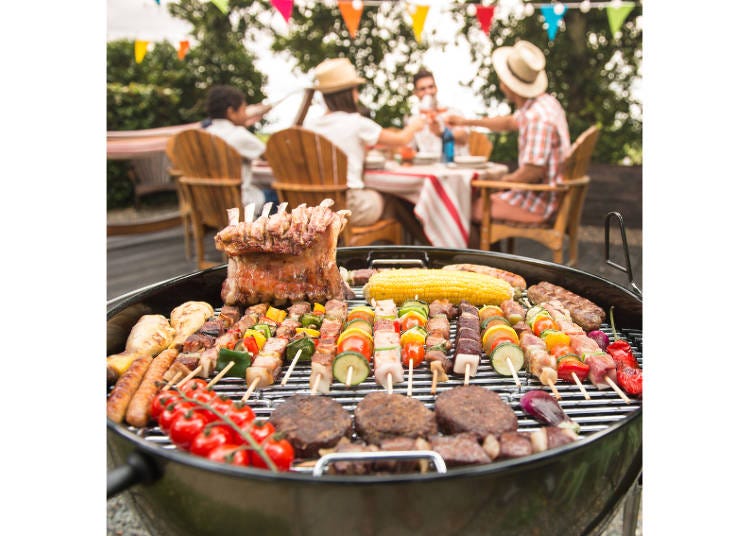 Not much for seafood? No worries! Yakitori and yakiniku are also great choices for your barbecue outing. Yakitori is meat (usually chicken) on a skewer, familiar to Westerners as a kebab. Yakiniku are thinner meat strips, usually beef, that go well with rice. Vegetables are also common in Japanese BBQs. Placing cabbage, carrots, bean sprouts, green peppers and others, directly onto the grill makes getting your daily serving of vegetables easy and delicious. There's no wrong way to do a barbecue!
And When the Party's Over…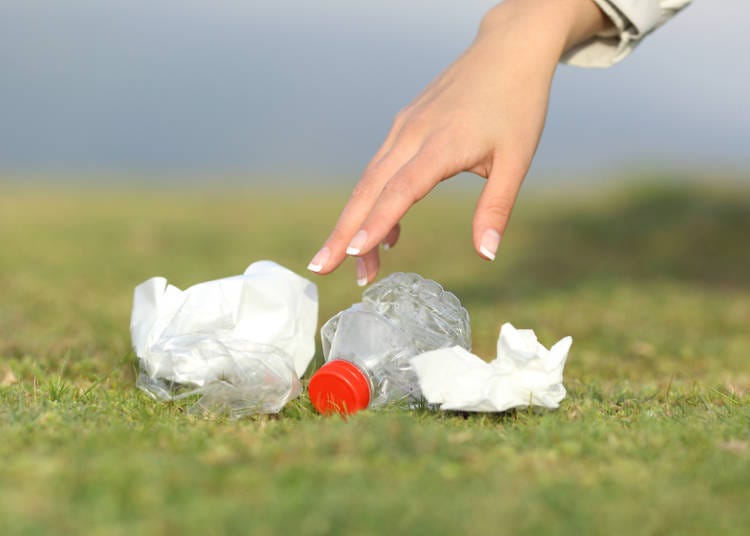 When the party is over, don't forget about the cleanup. Not only is it necessary, it's just courteous to make the barbecue spot ready for the next group. Bring a few garbage bags so you can sort your trash out at the end. And don't worry, you won't have to carry your garbage bags back onto the train with you--barbecue gardens have a designated area for trash. Just make sure you get it to the correct bins!

As you can see, it's not that hard to gather up a few of your friends and family for an outing around the grill. Barbecue parties are a great way to catch up with people you haven't seen in a while, or to get more comfortable around new acquaintances! It's fun for all ages and can help bridge the gap between generations. Just remember—make sure to get your reservations in early. Happy grilling!
*This information is from the time of this article's publication.
*Prices and options mentioned are subject to change.
*Unless stated otherwise, all prices include tax.