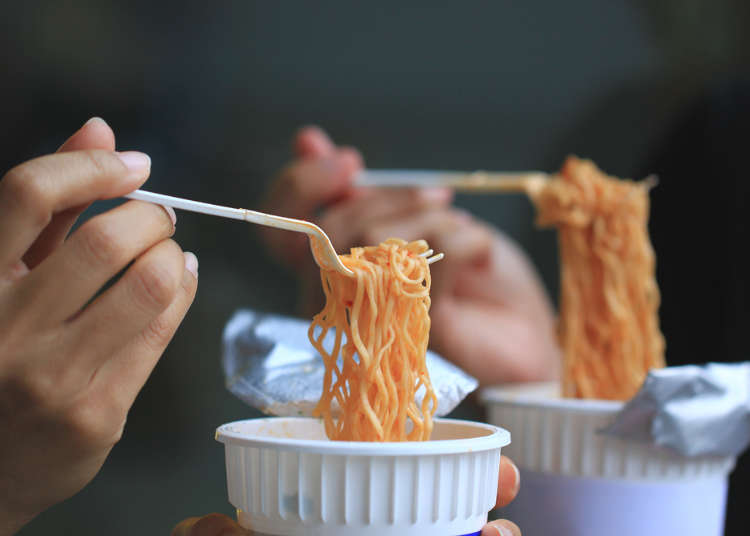 Japan is at the forefront of the entire world when it comes to ramen! In 2005, the popular Ippūdō opened the doors of its first branch in New York which created a huge buzz. Since then, major ramen restaurants like Ichiran and Ramen Santōka have also expanded overseas, leading to worldwide recognition of Japan's ramen culture.

This is why we believe that ramen can be considered as Japan's national food. However, we were curious what ramen flavors do foreigners like, so in the previous article, we asked foreigners who have been in Japan for a long time.

In this article, we surveyed 20 foreigners who are in Japan for less than six months and asked them about their most and least liked ramen.
The world-renowned tonkotsu ramen bags first place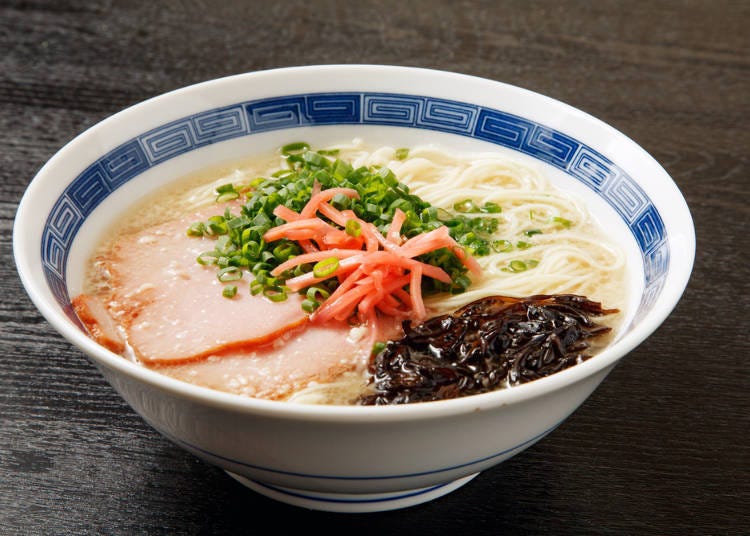 Our survey revealed that the widely popular tonkotsu or pork belly ramen is the most liked Japanese ramen. Being popular overseas, it seems like more people recognize tonkotsu ramen compared to shōyu or soy sauce, miso or bean paste, and shio or salt. This could be attributed to major ramen restaurants like Ippūdō and Ichiran who mainly serve tonkotsu ramen. In fact, there were people who said that:

"I like tonkotsu ramen the most! I just can't get enough of its creamy soup. You can also ask for a second serving of noodles, so you can eat to your heart's content." (Korea, Male, 20s)

"I like the tonkotsu ramen being served in the ramen restaurant near the station. We also have ramen in Norway, but it tastes really bad. I just arrived here in Japan, so I want to try more of Japan's famous tonkotsu ramen." (Norway, Female, 20s)

"Tonkotsu ramen became my favorite since the time I ate it at Ichiran overseas." (Vietnam, Male, 10s)

"I really like the texture of tonkotsu ramen's fine noodles! I also like the fact that I can choose the hardness of the noodles. I always order barikata or the hardest noodles. (LOL)" (China, Female, 20s)

The springy noodles, the rich-tasting and creamy soup, and the filling second-serving system are the reasons why tonkotsu ramen is widely popular overseas and why a lot of foreigners like it.
Second place goes to the light-tasting shoyu ramen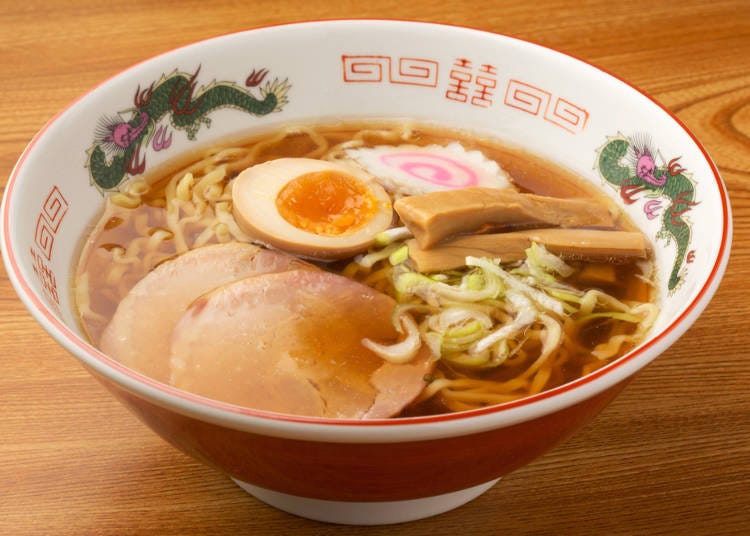 Shōyu ramen takes second place next to tonkotsu ramen. You might think that the rich-tasting miso ramen would be second since it's similar to the well-received tonkotsu ramen. However, we were surprised to know that there were a lot of people rooting for the light-tasting shōyu ramen.

"I like shōyu ramen the most. I'm not that good at reading Japanese, but shōyu ramen is served in every restaurant, so I always say "Shōyu ramen, please!" when ordering. It has a light taste so it's easy to eat." (Italy, Female, 20s)

"It's sour but light-tasting so it's easy to eat. I like its simplicity from the ingredients to the soup." (China, Male, 20s)

It seems like there are a lot of foreigners who like the simple and light-tasting soup of shōyu ramen. There are also a lot of foreigners who said that they can't go wrong with shōyu ramen since it is easy to eat and is less of a hit-and-miss.

Aside from tonkotsu and shōyu ramen, we also got the following answers.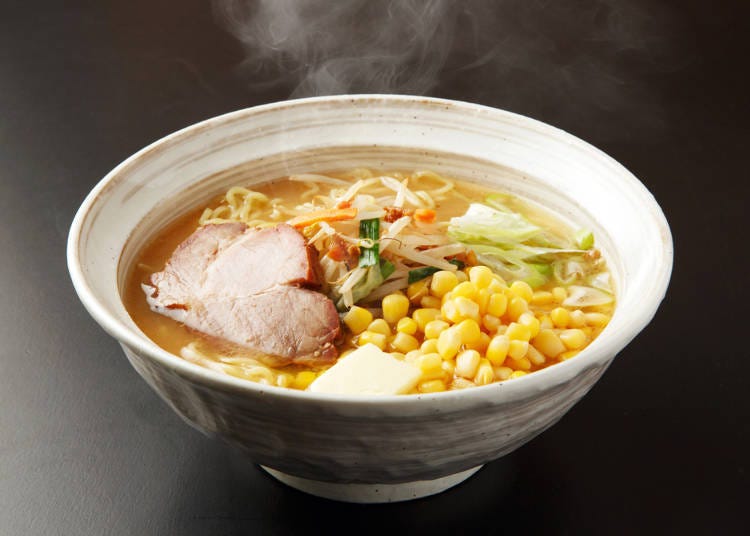 "I like miso ramen topped with corn and butter. It has a creamy and rich-tasting soup and its thick noodles have good texture." (China, Female, 20s)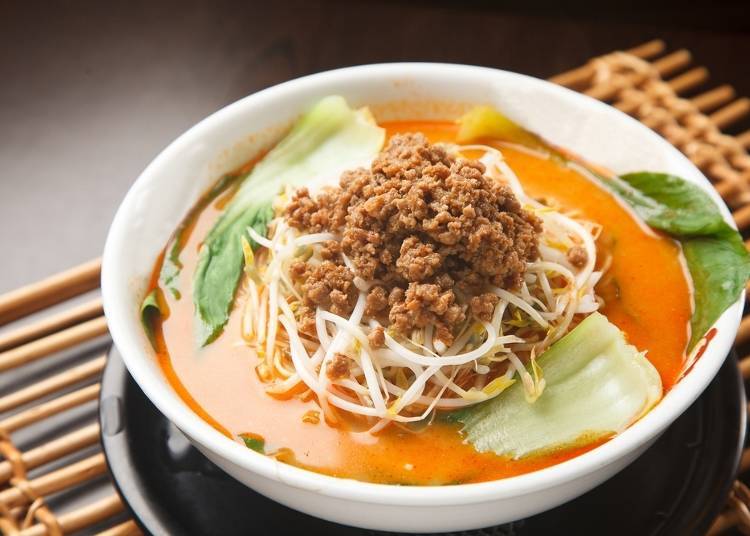 "I don't eat out much, but I think Hidakaya's tantanmen or spicy Chinese noodles, is delicious." (China, Female, 20s)

Although there weren't a lot of responses mentioning miso ramen and tantanmen, it seems like these dishes are also popular. Both are popular among women and are liked due to their rich and mellow taste. Beyond miso, tantanmen is originally from China, so eating it might give people a sense of relief as it is something they are used to eating in their country.

It is interesting that shōyu ramen, which is not that well-known worldwide, took second place. I guess it is common to prefer something simple and standard.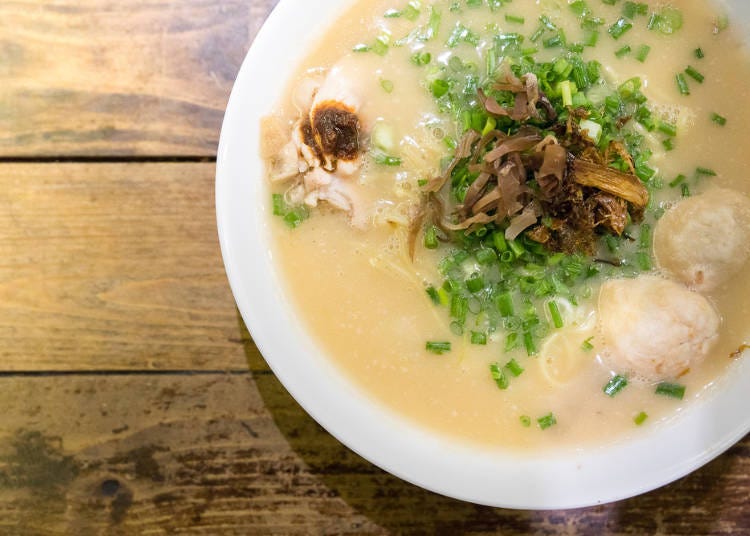 The last thing we will feature in this article is ramen flavors that foreigners don't like. According to the conclusion, tonkotsu ramen was ranked as the worst ramen among the bunch. It's certainly surprising that tonkotsu bagged first place as both the most and least liked ramen, so let's see their answers.

"I don't like tonkotsu ramen. I can't stand the soup's smell." (Italy, Female, 20s)

"What is that strong smell?! I can't stand it." (America, Male, 10s)

"I like the soup, but I can't get used to its fine noodles." (France, Female, 20s)

People have varying opinions as to why they don't like tonkotsu ramen, but several of them mentioned its peculiar smell.

We also received a small number of unique responses about their least liked kind of ramen.

"Ramen that is too spicy. The spiciness of Korean ramen is just right, so I'm okay with it." (Korea, Male, 20s)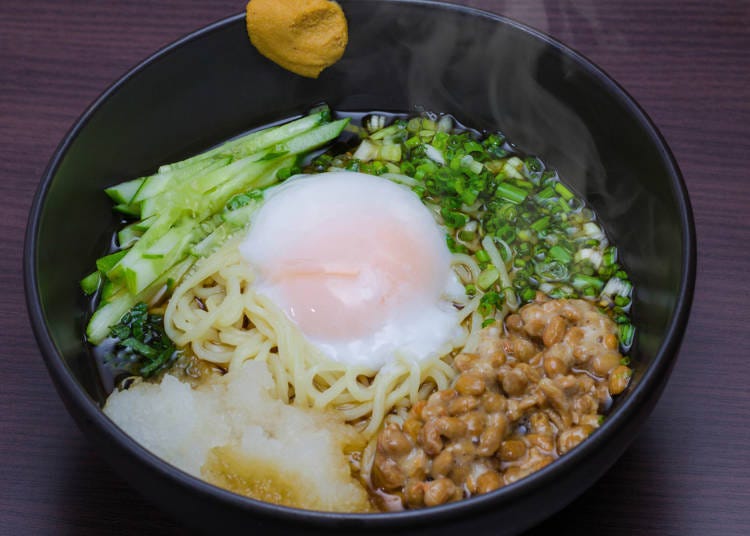 "I had the chance to eat natto ramen when I arrived in Japan, but I couldn't bring myself to eat it because I didn't like the smell." (China, Female, 20s)

It seems like this Chinese woman, who tried natto ramen, couldn't stand the strong smell of cooked natto. Originally, natto was at the top of the Japanese foods that foreigners hate, so this result isn't surprising at all.

Japan's ramen is taking the world by storm, but listening to foreigners, who just arrived in Japan, it seems like tonkotsu ramen is at the top of the most and least liked ramen. I guess there is a significant number of people who think that tonkotsu is the only type of ramen.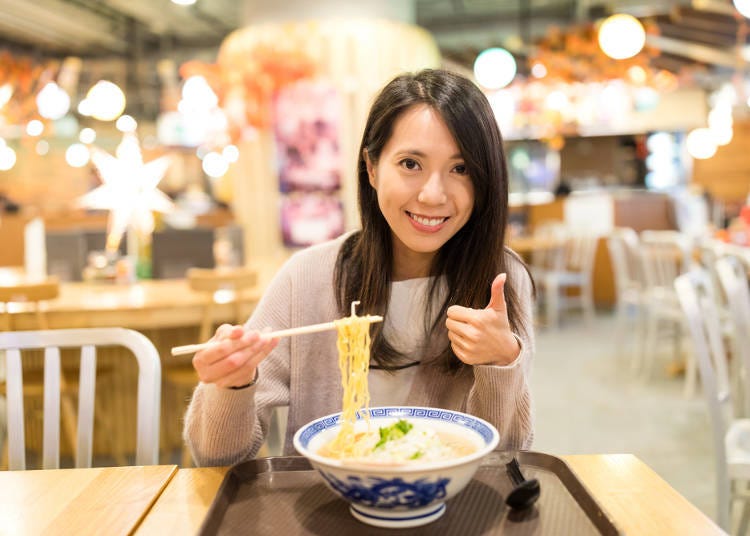 Finally, there are no customs overseas regarding slurping noodles, and making a sound while eating is a faux pas for a lot of countries. That is why we want foreigners to freely slurp their favorite bowl of ramen in Japan and enjoy our world-class food culture.
Thanks to ARAI Academy Akamonkai Japanese Language School for cooperating with the survey!
ARAI Academy Akamonkai Japanese Language School

学校法人 新井学園 赤門会日本語学校 本校

Address

6-39-12 Higashinippori, Arakawa-ku, Tokyo, 116-0014


Nearest Station

Nippori Station (JR Keihin-Tohoku Line / JR Yamanote Line / JR Joban Line / JR Ueno Tokyo Line / Nippori-Toneri Liner / Keisei Main Line / Narita SKY ACCESS Line)
10 minutes on foot


Phone Number

03-3806-6102
*This information is from the time of this article's publication.
*Prices and options mentioned are subject to change.
*Unless stated otherwise, all prices include tax.
Limited time offer: 10% discount coupons available now!