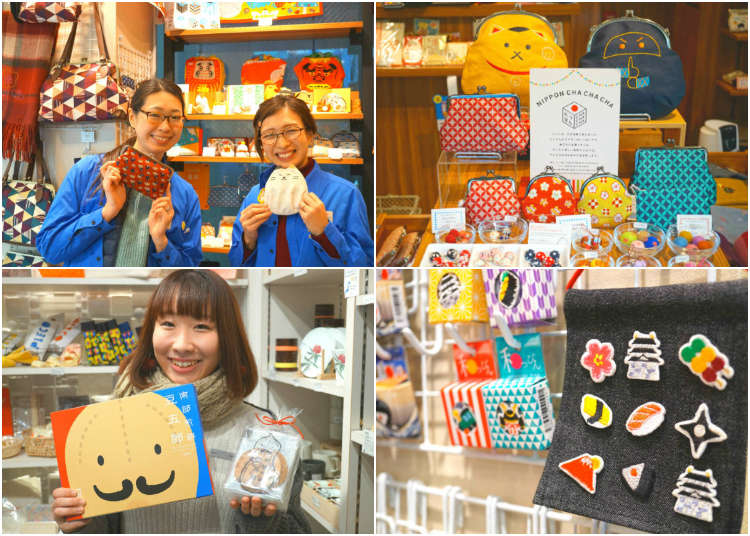 "Monozukuri" is a Japanese term that by itself means "making things," but also conveys the typically Japanese care and pride that flows into every crafted creation. A wonderful fusion between traditional craftsmanship and modern aesthetics, there's a whole plethora of amazing goods to discover in Japan's world of monozukuri goods. And as these little treasures make for excellent souvenirs, we've hunted down the very best of them in a total of seven different stores – ready, set, go!
Monozukuri Goods from all over Japan at Koko Lumine!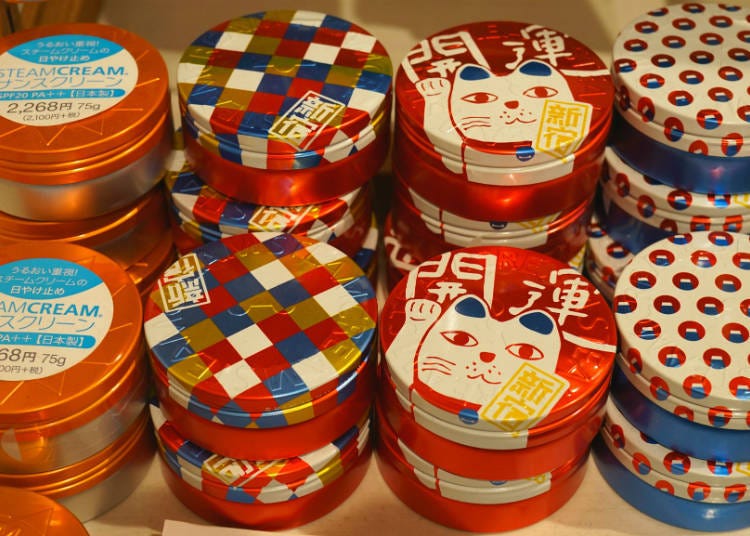 Koko Lumine is a project created by the large department store Lumine that seeks to showcase both amazing products manufactured all over Japan, as well as the spirit of traditional Japanese craftsmanship, thus supporting regional businesses and communities. One such Koko Lumine shop is located in Shinjuku Station South Exit's NEWoMan area, selling miscellaneous goods and delicacies from regions all over Japan, as well as certain Koko Lumine original goods called "Shinjuku Miyage," or Shinjuku souvenirs. One of the highlights found at Koko Lumine are the Steamcream varieties, a natural skin care cream made with the power of steam. The tin boxes full of the Made in Japan skin care come with very Japanesque prints, such as Mount Fuji or the famous lucky cat, manekineko, each for 1,500 yen (tax excluded). Whether you're after a traditional snack or a creative goodie made with authentic Japanese craftsmanship, you're sure to find a wonderful souvenir here!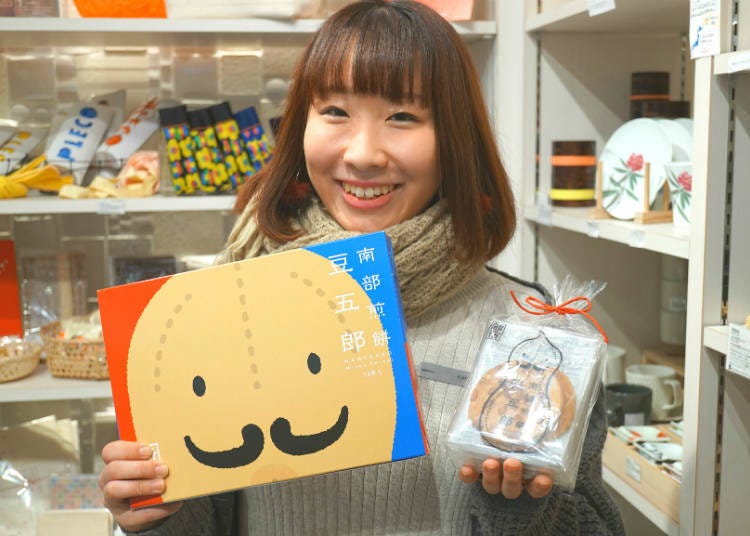 Nostalgic confectionery from Iwate Prefecture: Nanbu Rice Crackers "Mamegoro" (1,080 yen, tax included)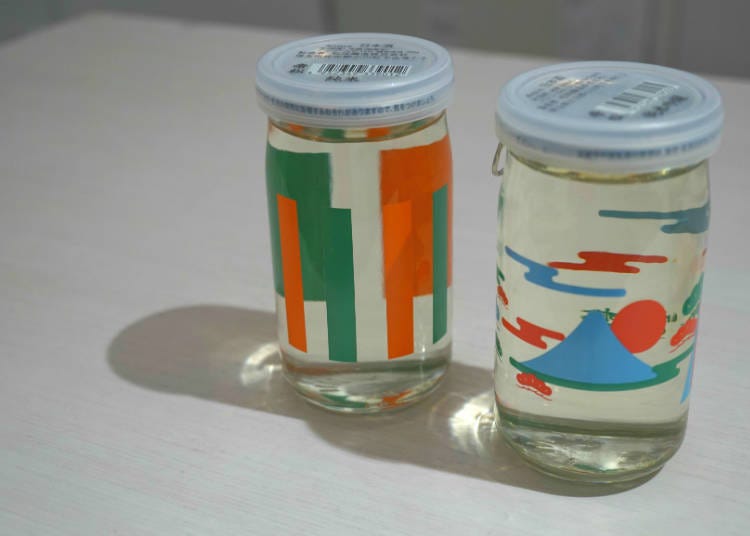 Japanese sake brewed in Saitama in a beautiful, reusable glass; 350 yen for the one on the right, 300 yen for the one on the left, tax excluded.

Hours: 8:00 a.m. – 10:00 p.m.
Closed: always open
※A train ticket is necessary to access the shop
NEWoMan Koko Lumine Store

NEWoMan KOKO LUMINE STORE/ココルミネストア

Address

5-24-55 Sendagaya, Shibuya-ku, Tokyo-to 151-0051
Japan's Traditional Hand Towels from Koiki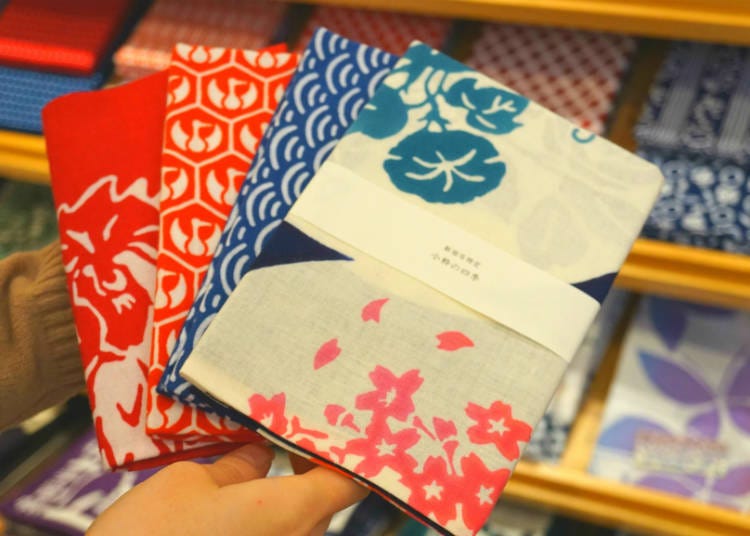 Japan is rather famous for its rich culture of hand towels called "tenugui" - pretty much every person in the country carries one on them, to wipe one's hands or sweat from one's forehead on warm days or in warm trains. One maker of these small, extremely convenient towels is called Koiki. Koiki isn't only known for beautiful and creative designs and high-quality products, but also for utilizing a traditional dyeing technique from the Meiji era. It takes a skilled craftsperson to master this technique but the results are extraordinarily vivid and beautiful. Among all the different designs, you won't have any trouble finding the one you like best for the perfect souvenir!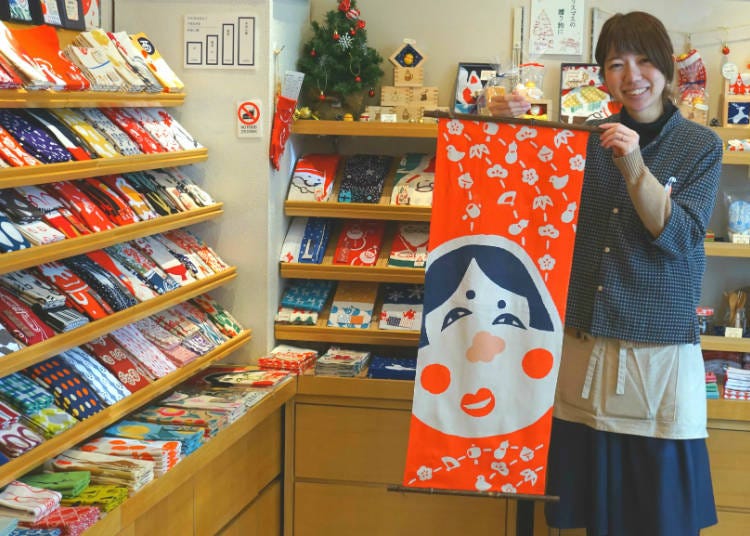 The beauty of the Japanese seasons and the Japanese spirit artistically printed on a hand towel, 33 cm x 90 cm. Hang it on your wall as a picture or use it as a table cloth and enjoy your unique Japanese souvenir! (from 800 yen to 1,800 yen, tax excluded)

Koiki
(Odakyu Shinjuku Mylord Mosaic Street)
Hours: 10:00 a.m. – 9:00 p.m.
Closed: always open
Gamaguchi's Adorable Pouches at Nippon Cha Cha Cha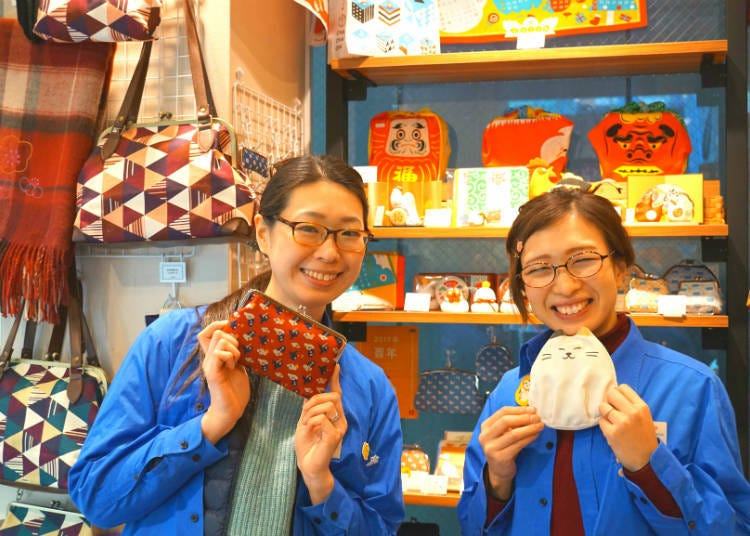 Nippon Cha Cha Cha is a unique souvenir shop that seeks to showcase Japan's amazing and vivid souvenir culture. Thus, the store has a plethora of unique Made in Japan goods to offer – and among them are the creative products of the famous brand Gamaguchi, and especially their incredibly adorable pouches have a lot of fans. Their metal fitting is made in Kyoto and the Jacquard fabric is crafted in Yamanashi. Skilled craftsmen from all over Japan work on one single pouch, creating a one of a kind souvenir, many of them adorned with sumo ringers, ninjas, or Mount Fuji, conveying the spirit of Japan in a color- and playful manner. The candies and handkerchiefs sold at Nippon Cha Cha Cha also shouldn't be dismissed!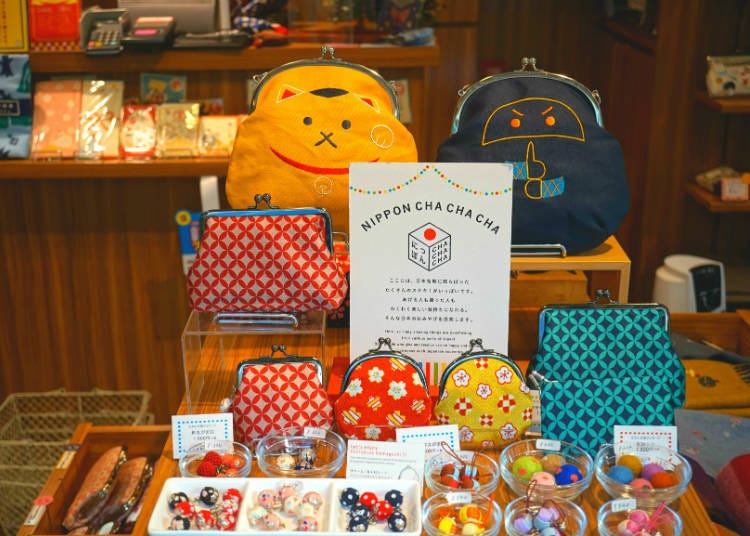 Gamaguchi pouches with typically Japanese prints from 1,080 yen, tax included.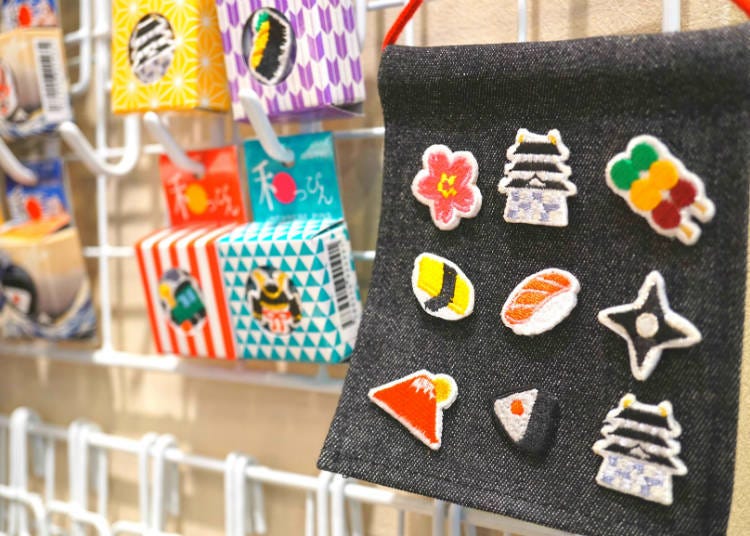 Fashionable and cute pin assortment for 540 yen, tax included.

Nippon Cha Cha Cha
(Odakyu Shinjuku Mylord Mosaic Street)
Hours: 10:00 a.m. – 9:00 p.m.
Closed: always open
Makanai Cosmetics – Natural Cosmetics from Japan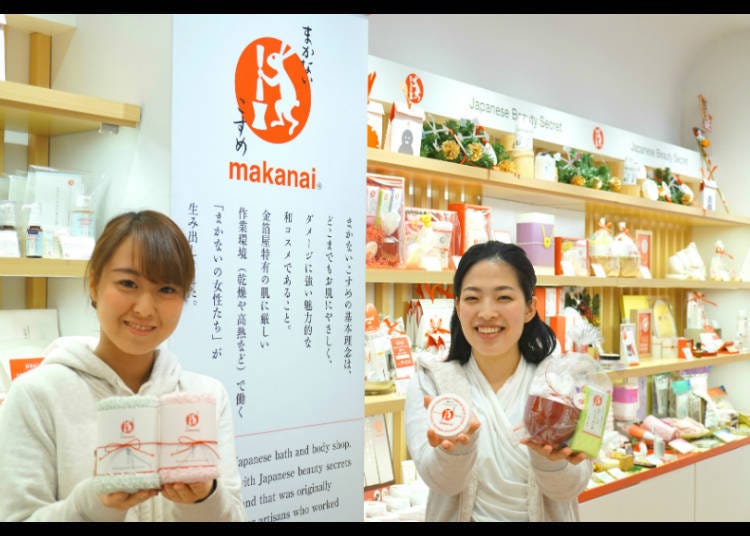 Makanai Cosmetics was born from women working as gold leaf makers who utilized natural "day to day" ingredients to keep their skin moisturized in a rather harsh working environment. These ingredients include things used in everyday life, such as loofah, rice bran, konnyaku (or arum root), Japanese paper, and red beans – they have been selected in over 100 years of trial and error for their amazing properties. At the Makanai shop, you'll get the chance to experience some of the products for yourself, for example with a konnyaku sponge demonstration on your own skin. Makanai Cosmetics are wonderful souvenirs with an even more interesting background and are sure to pleasantly surprise family and friends at home.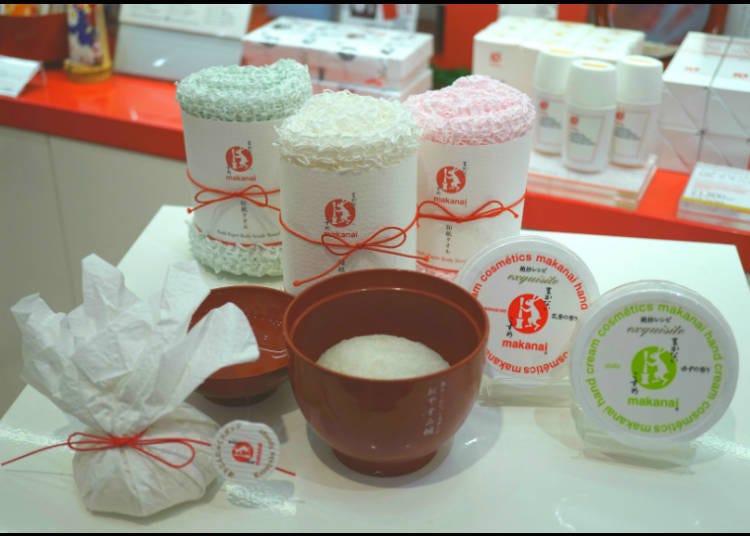 "Secret recipe" hand cream for 1,500 yen, dried konnyaku sponge for 700 yen, and Japanese paper towels for 1,200 yen each, tax excluded.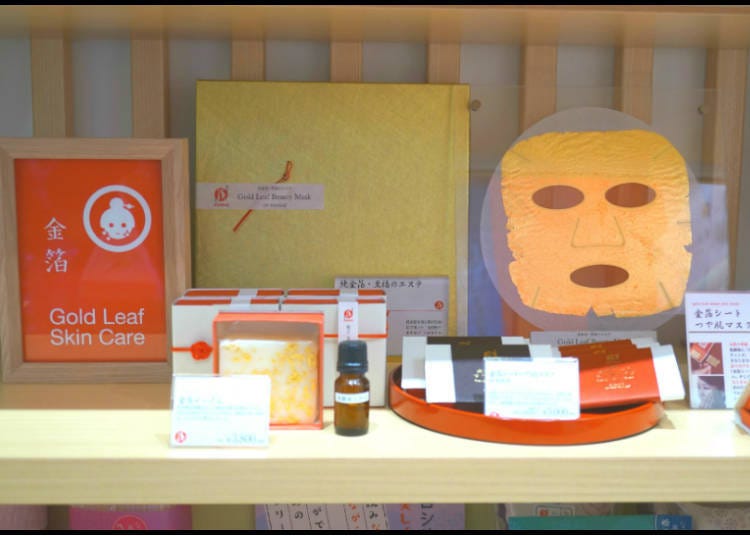 Gold leaf face masks, sheets, and soaps that'll make your skin sparkle and shine!

Makanai Cosmetics
(Odakyu Shinjuku Mylord Mosaic Street)
Hours: 10:00 a.m. – 9:00 p.m.
Closed: irregular (in accordance with Odakyu Shinjuku Mylord)
Unique and Beautiful Chopsticks by Ginza Natsuno
Ginza Natsuno is a famous chopsticks specialty store with a selection of over 1,000 unique products. Making use of traditional craftsmanship techniques, including lacquering, every pair of chopsticks made is a true work of art and skill. What better souvenir to take home from Japan than a pair of high-quality chopsticks from Natsuno?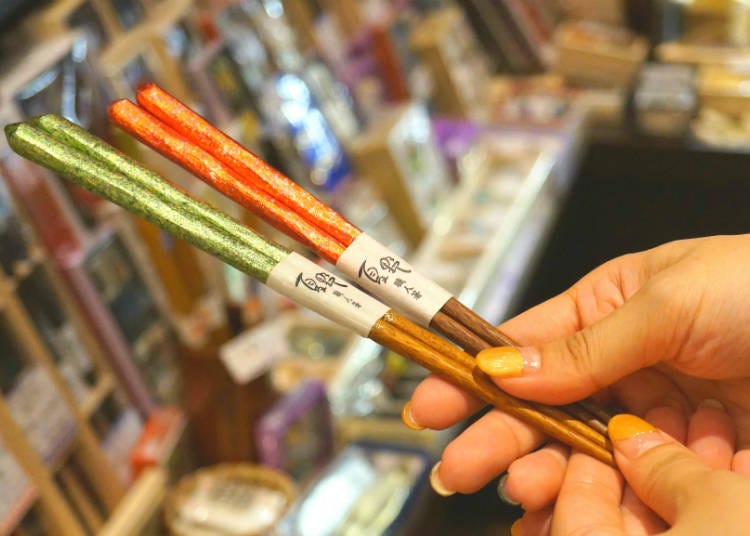 Original chopsticks decorated by scattered gold and silver called "haku-chirashi."Adorned with gold, silver, mother-of-pearl, and other decorations for 3,000 yen, tax ecluded.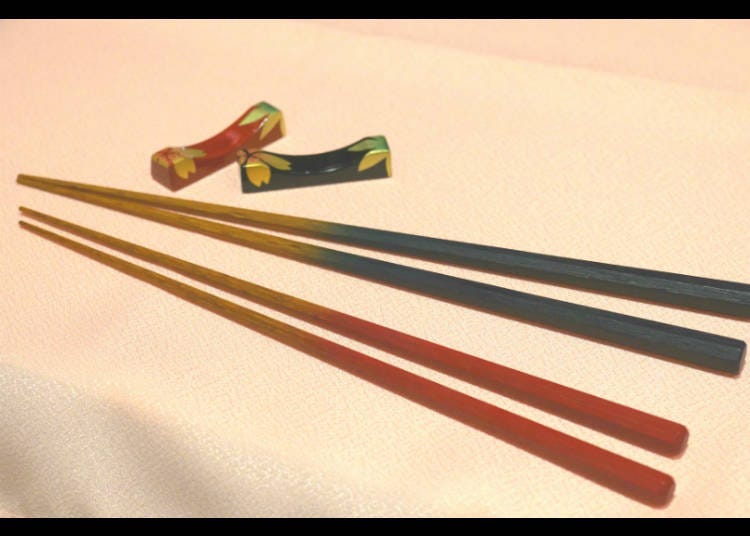 Thin and delicate bamboo chopsticks for 3,000 yen, tax ecluded. As they're made with Leopard bamboo from Kyoto, every chopstick has a unique and one of a kind pattern.

Ginza Natsuno
(Tokyo Skytree Town Solamachi 4F)
Hours: 10:00 a.m. – 21:00 p.m.
Closed: irregular
Experience the Sharpness of Tower Knives Tokyo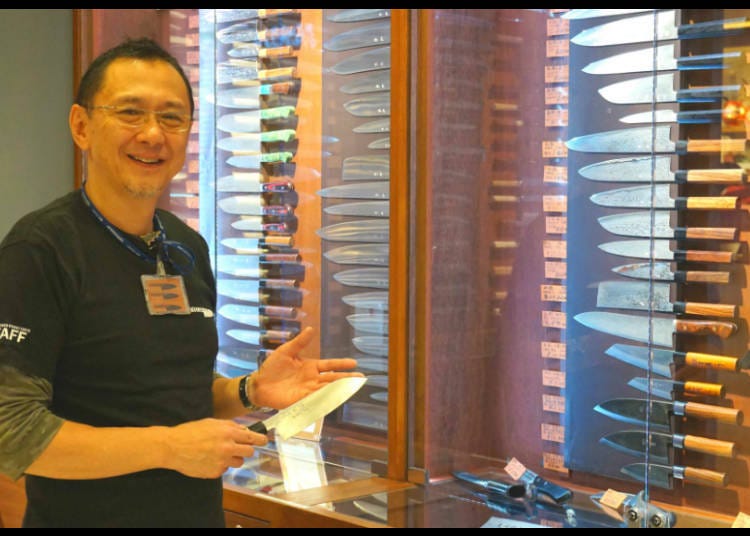 Japan has a reputation for its extraordinarily sharp knives – so why not get your hands on a knife that lives up to this reputation yourself as a souvenir? Tower Knives Tokyo is a specialty store that doesn't only sell traditional Sakai kitchen knives but also nail clippers and accessories.
Made to complement whatever the knife is meant to slice and cut for the best flavor experience, the selection of such a tool can be difficult. But worry not, the shop's English speaking staff will be at your side to give you advice on both the selection and the maintenance of your unique Japanese knife!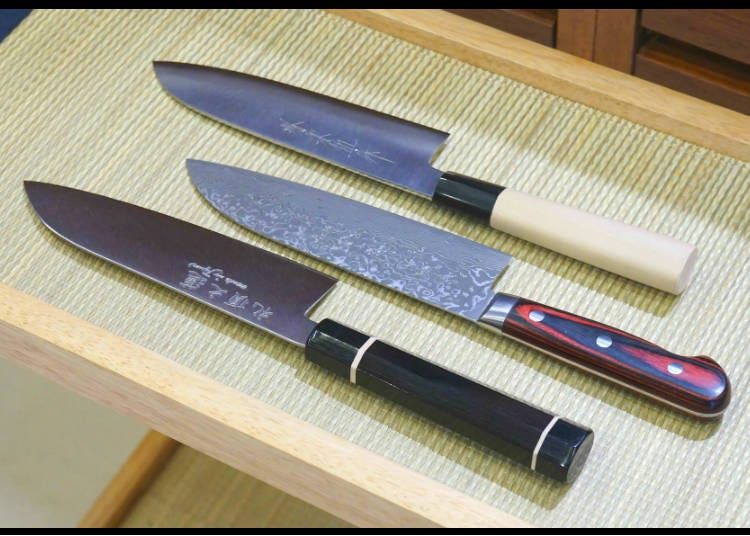 They don't only cut really sharp and precise, they're also real lookers: the Sakai Knife at the back (21,000 yen), the Echizen knife in the middle (26,000 yen), and the Seki Knife in the front (39,900 yen, tax included in all prices).

Tower Knives Tokyo
(Tokyo Skytree Town Solamachi 4F)
Hours: 10:00 a.m. – 9:00 p.m.
Closed: irregular
Traditional Japanese Hair Ornaments, Beautifully made by Kanzashiya Wargo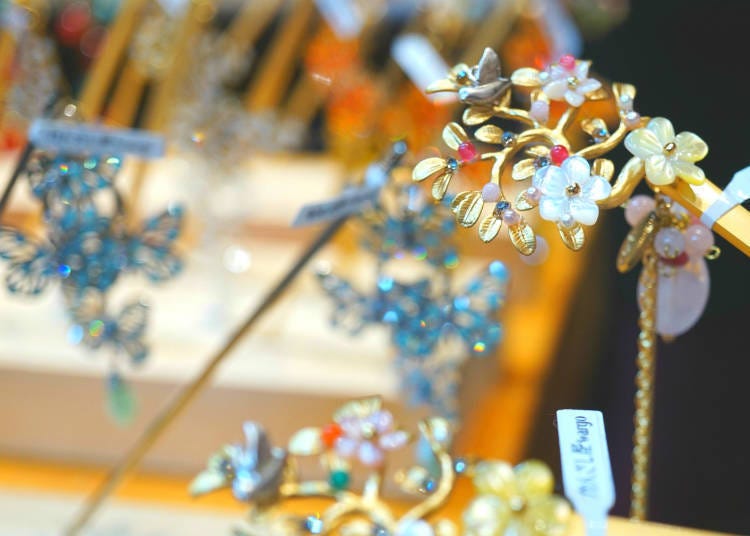 Kanzashiya Wargo brings a beautiful, old tradition of Japan to the present in very creative ways: kanzashi, Japanese ornamental hairpins. While conveying the authentic beauty of traditional aesthetics, the shop's kanzashi are made with modern people in mind and thus fit perfectly into everyone's daily routine without needing any particular knowledge on how to use kanzashi! Still, the staff will gladly show anyone who's interested different ways the traditional hairpins can be put to use. The perfect souvenir for everyone looking to fancy up their daily hairstyle routine!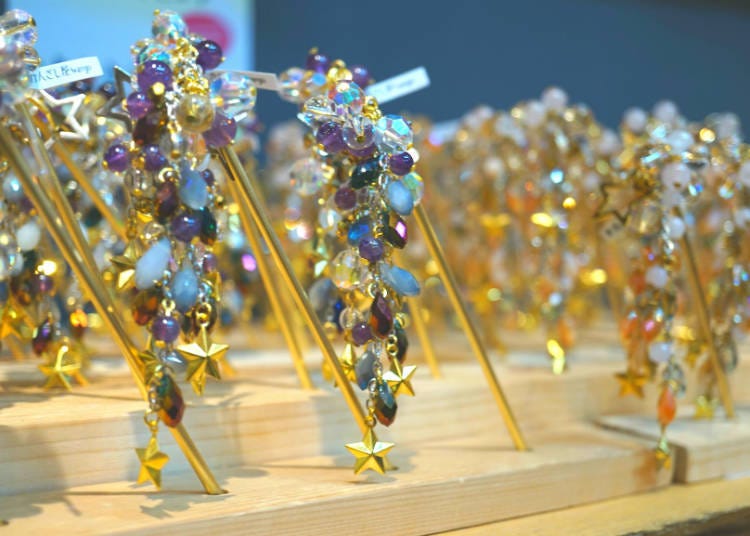 Kanzashi designed after the two different light-ups of Tokyo Skytree(R), making your hair sparkle elegantly! (pink & purple, 6,900 yen each, tax excluded)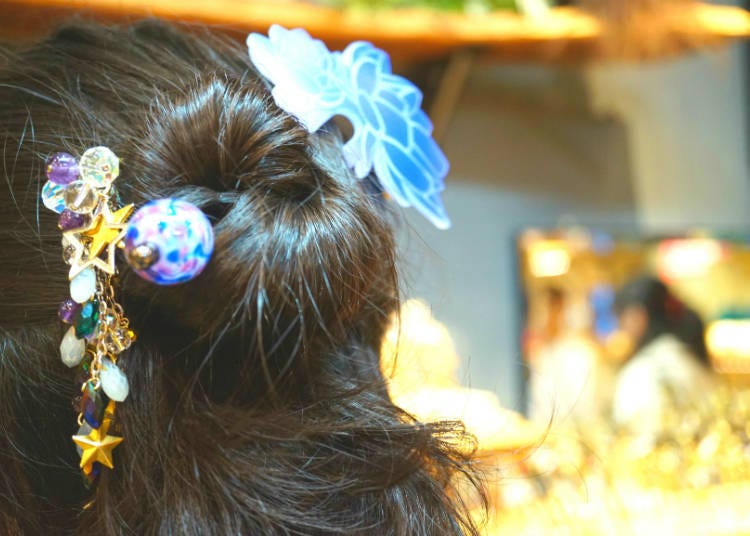 We highly recommend using two to three different kanzashi!

Kanzashiya wargo
(Tokyo Skytree Town Solamachi 4F)
Hours: 10:00 a.m. – 9:00 p.m.
Closed: always open
*This information is from the time of this article's publication.
*Prices and options mentioned are subject to change.
*Unless stated otherwise, all prices include tax.