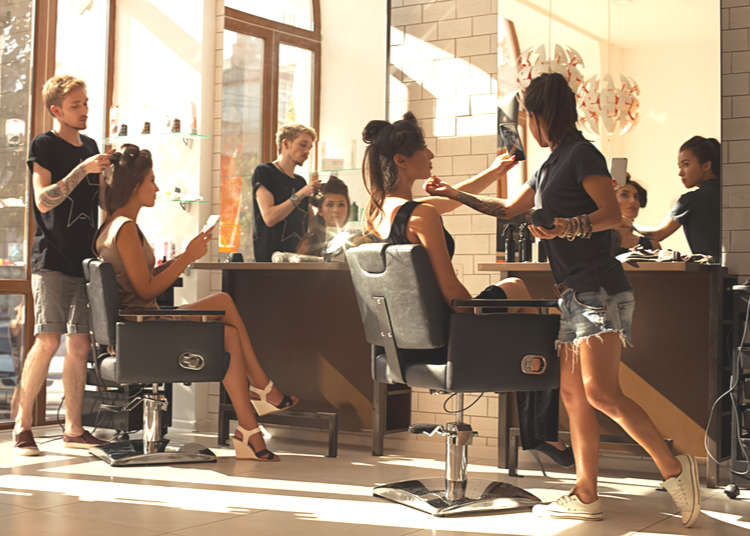 In the stylish city of Tokyo, fashion icons gather from all over the world on the lookout for the latest trends. But where to get a haircut in Tokyo by someone who speaks English?

Fortunately, Japanese hair salons in Tokyo especially are catering to this increasingly global audience. An increasing number of them have begun offering their services in English, plus many now offer perks like free Wi-Fi, and beverages!

Here are some of the most popular, internationally-minded, English speaking hair stylists in Tokyo.
1. SOZO Hair & Make: Stylists with international experience will make the most out of your hair, expertly adjusting to your hair type and physique, no matter where you're from!
SOZO Hair & Make is an atmospheric salon that was brought to life by people with rich international experience, having learned and worked in major cities around the world such as London and New York.

Characterized by the outstanding skills and the staff and heartfelt hospitality typical for Japan, SOZO enjoys the support of many fans and regulars. About 40% of the salon's customers are from all around the world, swearing by the skillful staff that makes the most out of every hair type and physique, choosing styles that complement your unique looks and knowing exactly what colors etc. to use for your hair type, no matter where you are from.

Treat yourself to a makeover by experts in Omotesando, one of Tokyo's trendiest areas!
2. ASSORT: Experience Japan's meticulous service and advanced global techniques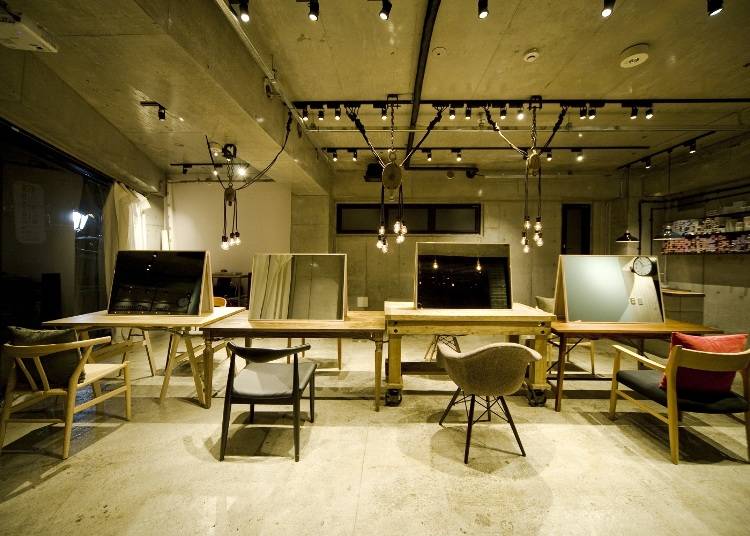 ASSORT is a leading international hair salon with branches around Tokyo (ASSORT TOKYO, ASSORT HARAJUKU) as well as places like New York, Hong Kong, and the Netherlands.

Each is staffed with stylists who have polished their skillful techniques overseas. They do their best to assist customers in finding what sort of image or hair style is desired, and can help people regardless of age or ethnicity.

It's no wonder visitors from overseas are fond of these internationally appealing salons: there's no need to worry about language barriers, there are ways to enjoy waits on perms or hair coloring, and there are other meticulous services like after-shampoo massaging. Come experience their solid skills and thorough Japanese hospitality.
Address

NK building 2F, 6-7-14, Jinguumae, Shibuya-ku, Tokyo, 150-0001
View Map

Nearest Station

Meiji-Jingumae (Harajuku) Station (Tokyo Metro Chiyoda Line / Tokyo Metro Fukutoshin Line)
3 minutes on foot


Phone Number

03-6712-6945
3. Hayato Tokyo Omotesando: Popular Hair Stylists from New York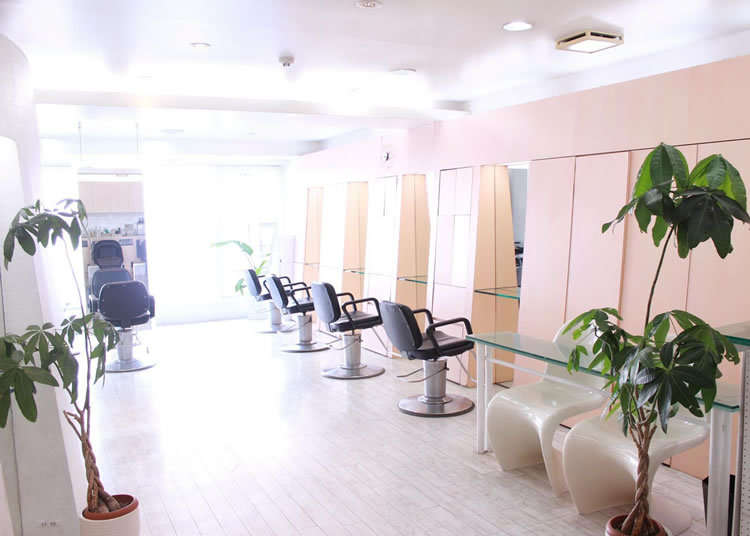 Set up in the epicenter of fashion and style, HAYATO TOKYO OMOTESANDO is an incredibly popular Tokyo beauty salon that is especially loved by its international customers. The Japanese salon's staff studied their art in various world cities, including New York and London.

Because of this, they are very aware of global trends which they use to style their clients. If you want something specific, don't worry about explaining it to them in English. They have you covered!

One of their most amazing services, however is the head massage - having studied under the guidance of chiropractors, enjoy the staff's relaxing and magical shampooing techniques! There are also two more locations in Tokyo: HAYATO TOKYO HARAJUKU and HAYATO TOKYO ROPPONGI.
Hayato Tokyo Omotesando Hair Salon

Hayato Tokyo Omotesando Hair Salon

Address

5-9-3, Minamiaoyama, Minato-ku, Tokyo, 107-0062, Japan
Address

1-8-25, Jinguumae, Shibuya-ku, Tokyo 3F, 150-0001
View Map

Nearest Station

Harajuku Station (JR Yamanote Line)
4 minutes on foot


Phone Number

03-6432-9080
Address

The Roppongi Tokyo Plaza 206, 3-7-1, Roppongi, Minato-ku, Tokyo, 106-0032
View Map

Nearest Station

Roppongi Station (Tokyo Metro Hibiya Line / Toei Oedo Line)
3 minutes on foot


Phone Number

03-5574-8844
4. WHO-GA NY: Get a Late Night Haircut in Tokyo!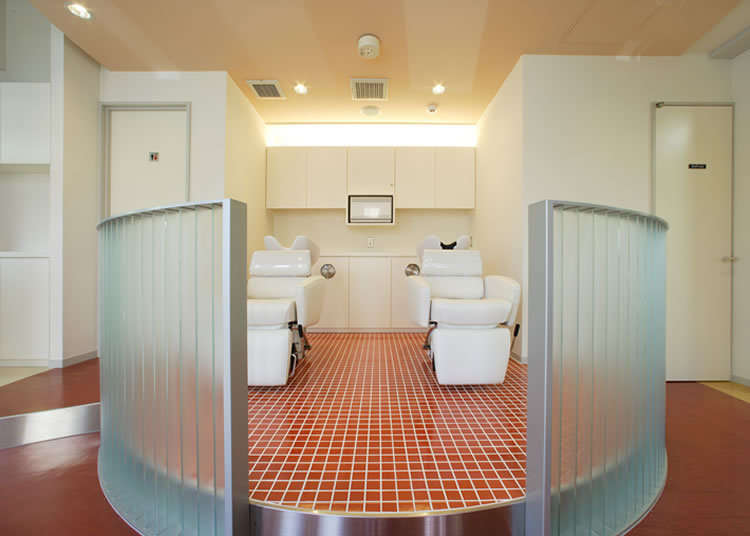 "A fresh experience" is the theme of the Tokyo hair salon called WHO-GA NY. Because it has another branch in New York, the staff working here have a lot of international experience and makes the most out of every individual client's visit, regardless of age and gender.

It's a truly tailored experience! The salon is open until 10:00 p.m. and around 40% of its customer base are actually international clients.
5. 'A Cut Above': Get the Normal Celebrity Treatment in Tokyo!
Relax in A Cut Above's warm, wooden interior while getting the super-popular treatments that so many international stars swear by as one of the best hair salons in Tokyo.

Their Brazilian Blowout and keratin treatments for straightening are the most popular services. While a lot of straightening methods leave people dissatisfied for either being unable to properly return one's hair to its natural state or a generally underwhelming result, the straightening methods of A Cut Above are the very best available.

Whether you want to get rid of the frizz or the dryness of your hair, you're in excellent hands here.
ア カット アバーブ

Address

Arisugawa Hilltop B1, 5-5-7 Minamiazabu, Minato-ku, Tokyo, 106-0047
6. Hair Dress Azabu: Get Exclusive Treatment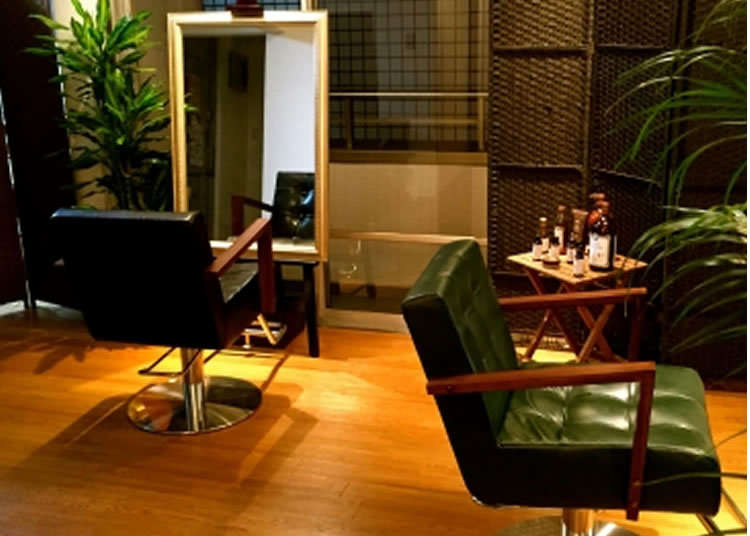 Next on the list of stylish English speaking hair salons in Tokyo is Hair Dress Azabu. Hair Dress Azabu is a strictly private salon, serving only five customers a day. Getting in without a reservation is impossible.

The owner, having worked in London before, operates the salon on a one-on-one basis, paying great attention to your every wish and concern, however small or specific it may be.

Because it does cater to its customers' individual needs on such an exclusive basis, Hair Dress Azabu is often rightfully called a "made to order salon". Since only five lucky customers are seen per day, it is highly recommended to make a reservation as soon as possible for one of the best hair salons in Tokyo.
ヘアードレスアザブ

Address

5F, 1-5-9 Azabujuban, Minato-ku, Tokyo, 106-0045
7. One WORLD: Is This a Café or a Hair Salon?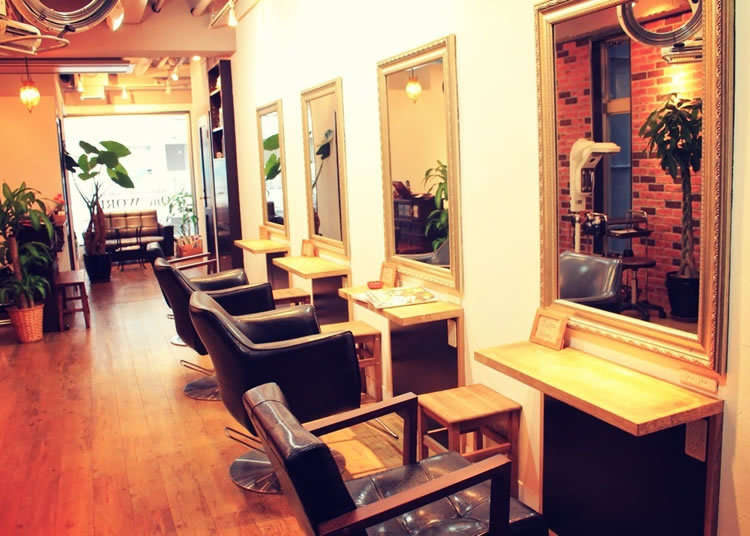 You'll be engulfed by a pleasant coffee aroma and relaxing Bossa Nova tunes as soon as you enter this Tokyo hair salon. At One WORLD you might just think you've wandered inside a café instead of a hair salon, such is the relaxing atmosphere.

To accommodate customers from all over the world, the staff here is familiar with all types of hair. This salon specializes in cuts that can be maintained at home, offering very fashionable but easy to style options and winning a lot of fans with this concept.
ワンワールド

Address

DKN Azabu 4F, 2-8-3 Azabujuban, Minato-ku, Tokyo, 106-0045
8. Like a VIP: being styled in a private room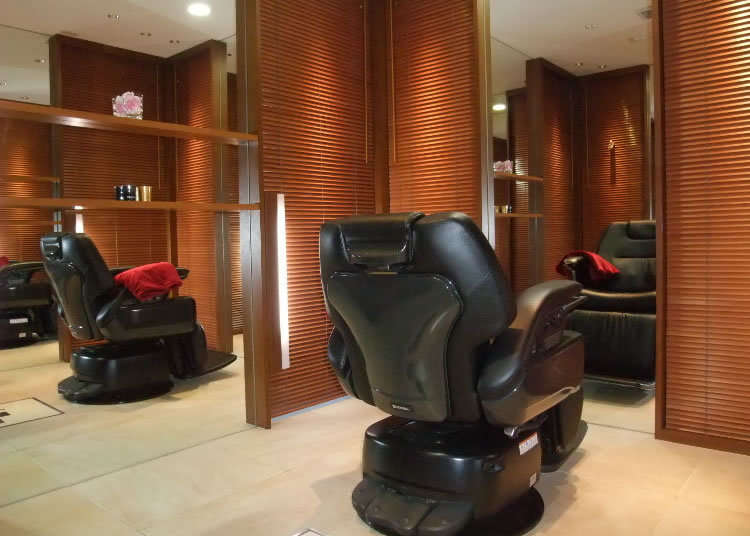 VIP Creative Hair International is an English speaking hair salon in Tokyo known for treating their customers like true VIPs in their own spacious rooms along with very polite, attentive service. Apart from the usual cut, this salon also offers hair removal and the owners as well as the staff are well-accustomed to international customers.

Since you won't have to deal with other customers around you, the atmosphere in this salon is an incredibly relaxing one, allowing you to really lean back and talk to the stylists about your wishes and concerns. If you're a busy parent, there's another upside to these private rooms: it's perfectly fine to bring your kids along.
VIP Creative Hair International

ビップクリエイティブヘアーインターナショナル

Address

YS-Building.2F, 2-1-21, Motoazabu, Minato-ku, Tokyo, 106-0046
9. Sin Den: a Famous Salon Beloved by International Artists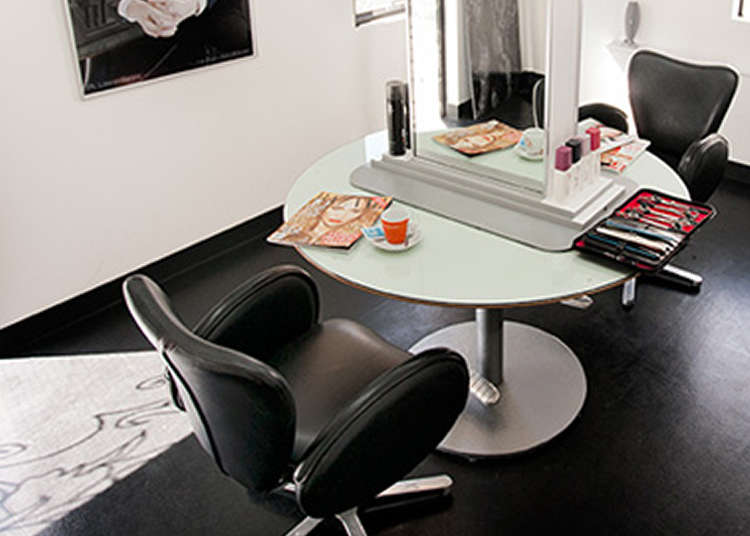 This Tokyo hair salon isn't just aware of a customer's face and hair structure, but also takes into account the customer's' lifestyle and how much time he or she can dedicate to their hair when recommending a style.

Even the outside of the salon looks like a work of art, fitting just right into the stylish neighborhood of Shibuya. The excellence of Sin Den is proven by the fact that international music artists book the salon's staff for hair and makeup styling during tours and before performances.
シンデン

Address

3-9-3 Jingumae, Shibuya-ku, Tokyo, 150-0001
Best Hair Stylists in Tokyo
Now that you've read about some of the best hair stylists in Tokyo for English speaking international customers, which one will you try first?
*This information is from the time of this article's publication.
*Prices and options mentioned are subject to change.
*Unless stated otherwise, all prices include tax.