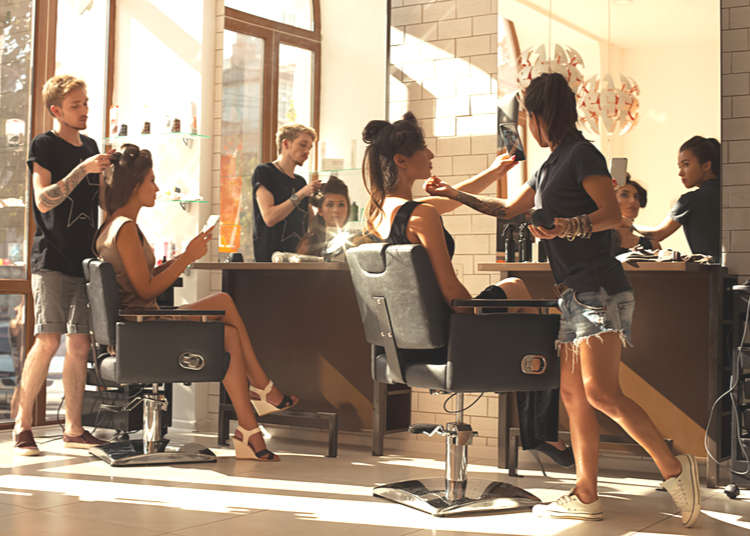 In the stylish city of Tokyo, fashion icons gather from all over the world on the lookout for the latest trends. But where to get a haircut in Tokyo by someone who speaks English?

Fortunately, Japanese hair salons in Tokyo especially are catering to this increasingly global audience. An increasing number of them have begun offering their services in English, plus many now offer perks like free Wi-Fi, and beverages!

Here are some of the most popular, internationally-minded, English speaking hair stylists in Tokyo.
ASSORT: Experience Japan's meticulous service and advanced global techniques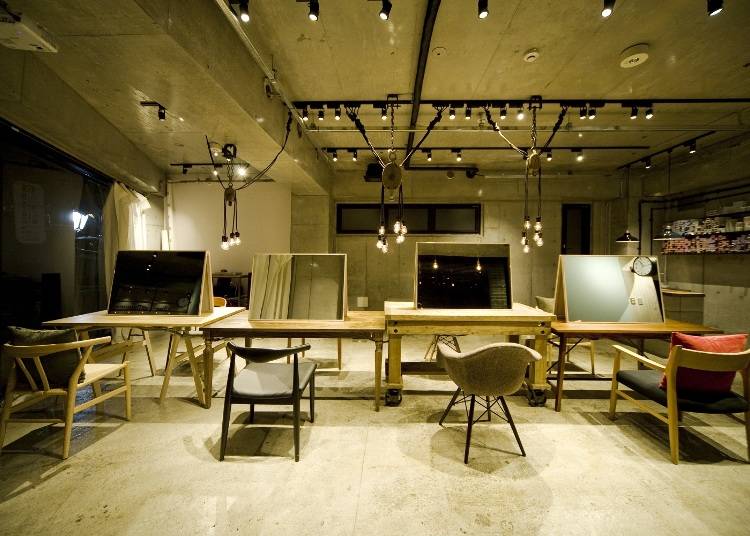 ASSORT stands out as a premier international hair salon, boasting a network of locations including ASSORT TOKYO and ASSORT HARAJUKU, as well as branches in Osaka, New York, Hong Kong, and the Netherlands.

Each English-speaking hair salon is staffed by stylists who have refined their artistry abroad, committed to helping customers of all ages and ethnicities discover their ideal image or hairstyle. These salons are particularly popular among international visitors, thanks to their ease of communication without language barriers, enjoyable activities during waiting times for perms or hair coloring, and additional attentive services such as post-shampoo massages. Visit ASSORT to experience their exceptional craftsmanship and the comprehensive Japanese approach to hospitality.
Has Health & Safety Measures

Address

NK building 2F, 6-7-14, Jinguumae, Shibuya-ku, Tokyo, 150-0001
View Map

Nearest Station

Meiji-Jingumae (Harajuku) Station (Tokyo Metro Chiyoda Line / Tokyo Metro Fukutoshin Line)
3 minutes on foot


Phone Number

03-6712-6945
SOZO Hair & Make: International stylists will perfectly adapt your hair to your hair type and physique
SOZO Hair & Make, an elegant English-fluent hair salon, was established by a team with rich global experience, having honed their craft in prominent cities like London and New York. Renowned for its outstanding expertise and the welcoming nature of its staff, a hallmark of Japanese hospitality, SOZO has garnered a substantial following, with around 40% of its clientele coming from various parts of the world. The adept salon professionals specialize in enhancing every hair type and physique, tailoring hairstyles and color choices to accentuate each individual's distinct features, regardless of their origin.

Indulge in a stylish transformation at the hands of these experts, located in Omotesando, Tokyo's trendsetting neighborhood!
SOZO Hair & Make

Address

B1F, 4-25-1 Jingumae, Shibuya-ku, Tokyo

Nearest Station

Omotesando


Phone Number

03-3478-8691

Website: <a href="https://www.sozo-hairmake.com/en/home-en/">https://www.sozo-hairmake.com/en/home-en/</a>
Hayato Tokyo Hair Salons: Popular Hair Stylists from New York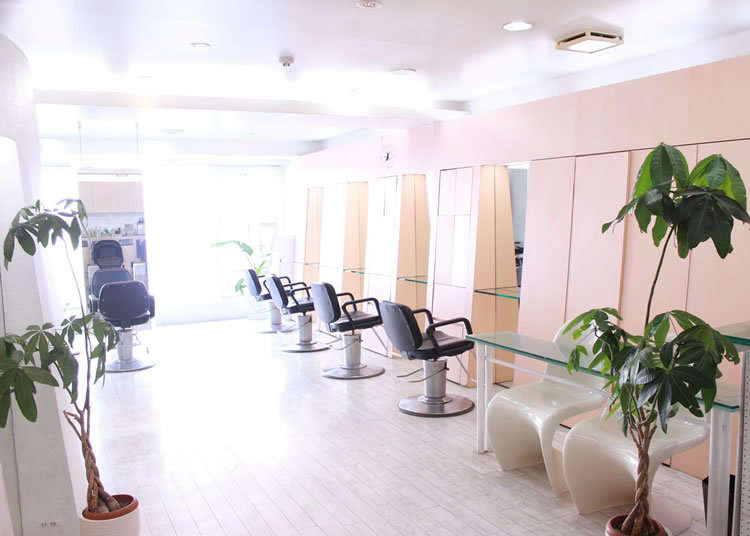 Located in the heart of fashion and style, HAYATO TOKYO is a highly sought-after English-speaking beauty salon in Tokyo, particularly favored by its international clientele. The salon's team, having trained in global fashion hubs like New York and London, is adept at incorporating worldwide trends into their styling techniques.

They excel in understanding and executing specific requests in English, ensuring a seamless experience for their clients. A standout feature of HAYATO TOKYO is their extraordinary head massage service. The staff, trained under chiropractors, offers exceptionally soothing and almost magical shampooing techniques that promise a unique and relaxing experience.
Address

The Roppongi Tokyo Plaza 206, 3-7-1, Roppongi, Minato-ku, Tokyo, 106-0032
View Map

Nearest Station

Roppongi Station (Tokyo Metro Hibiya Line / Toei Oedo Line)
3 minutes on foot


Phone Number

03-5574-8844
WHO-GA NY: Get a Late Night Haircut in Tokyo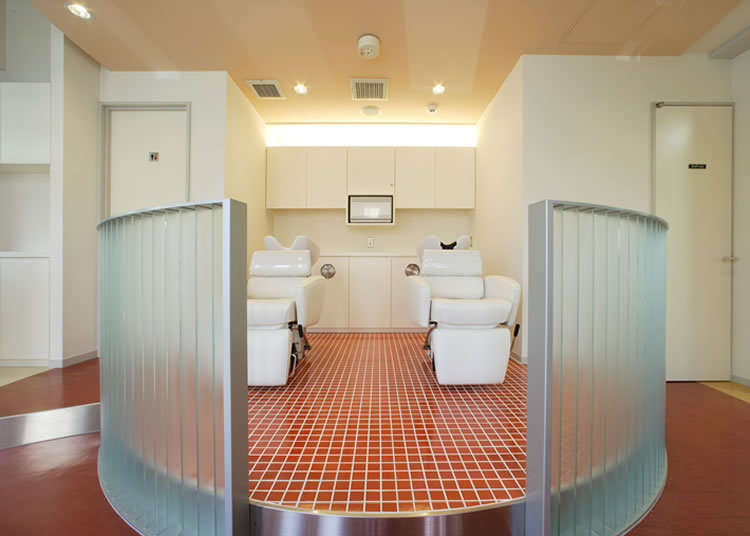 "A fresh experience" encapsulates the essence of WHO-GA NY, a Tokyo hair salon with a sister branch in New York. The salon's team, enriched with extensive international experience, excels in personalizing each client's visit, catering to individuals of all ages and genders.

This salon prides itself on offering a bespoke experience, adapting to the unique needs and preferences of each customer. Notably, WHO-GA NY caters to a diverse clientele, with about 40% of its customers coming from various international backgrounds. The salon's convenient later hours, remaining open until 9 PM, further enhance its appeal to a wide range of clients.
'A Cut Above': Get the Normal Celebrity Treatment in Tokyo!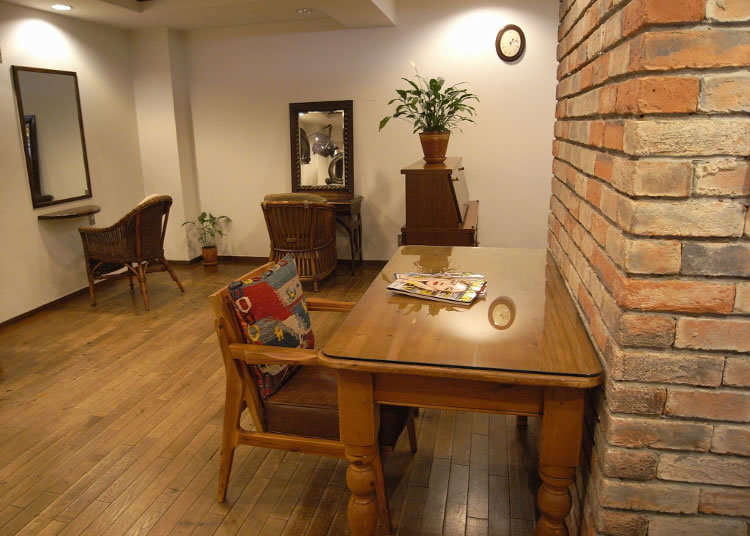 Relax in the cozy, wooden ambiance of A Cut Above, celebrated as one of Tokyo's finest hair salons by numerous international celebrities.

This salon is renowned for its Brazilian Blowout and keratin treatments, which are highly effective for hair straightening. Unlike other straightening techniques that often fall short in restoring hair's natural texture or delivering satisfactory results, A Cut Above's methods are top-notch, ensuring optimal outcomes. Whether you're looking to eliminate frizz or combat hair dryness, this salon guarantees exceptional care for your hair.

Drawing inspiration from its location in the tranquil yet upscale Hiroo neighborhood, A Cut Above offers a professional, English-speaking hair care experience. Conveniently situated within walking distance from Hiroo station on the Tokyo Metro Hibiya Line, the salon is nestled among quality shops and close to many embassies, serving both Japanese and international clients in a welcoming environment.
ア カット アバーブ

Address

Arisugawa Hilltop B1, 5-5-7 Minamiazabu, Minato-ku, Tokyo, 106-0047

Nearest Station

Hiroo


Phone Number

03-3441-7218

Website: <a href="https://above.co.jp/">https://above.co.jp/en/</a>
Hair Dress Azabu: Get Exclusive Treatment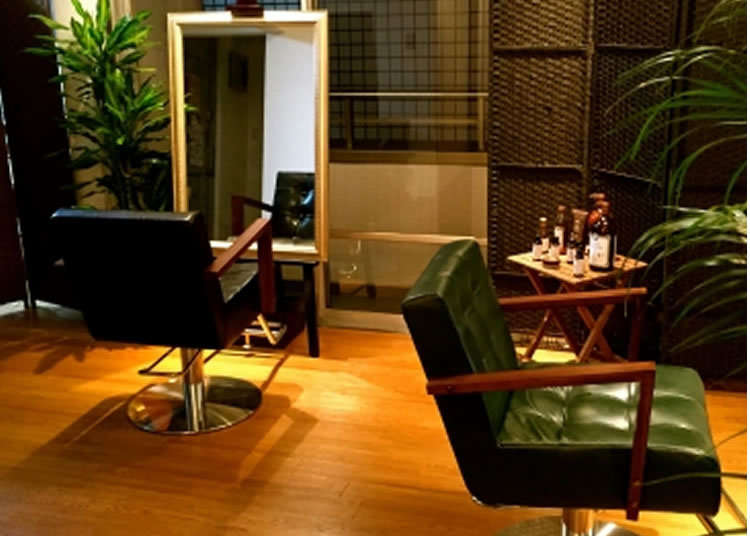 Next on the list of stylish English speaking hair salons in Tokyo is Hair Dress Azabu. Hair Dress Azabu is a strictly private salon, serving only five customers a day. Getting in without a reservation is impossible.

The owner, having worked in London before, operates the salon on a one-on-one basis, paying great attention to your every wish and concern, however small or specific it may be.

Because it does cater to its customers' individual needs on such an exclusive basis, Hair Dress Azabu is often rightfully called a "made to order salon". Since only five lucky customers are seen per day, it is highly recommended to make a reservation as soon as possible for one of the best hair salons in Tokyo.
ヘアードレスアザブ

Address

5F, 1-5-9 Azabujuban, Minato-ku, Tokyo, 106-0045

Nearest Station

Azabu-Juban


Phone Number

03-6447-2143

Website: <a href="https://www.hairdressazabu.com/">https://www.hairdressazabu.com/</a>
One WORLD: Is This a Café or a Hair Salon?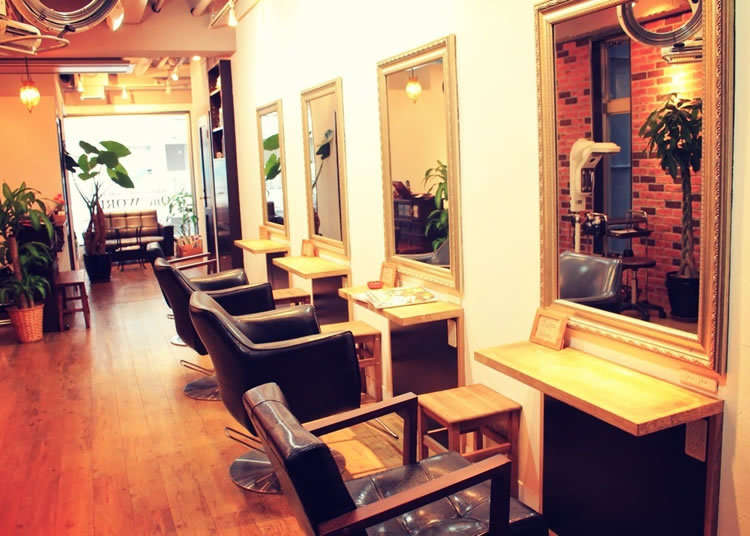 Upon entering this Tokyo hair salon, you'll immediately be greeted by a pleasant coffee aroma and calming Bossa Nova tunes. The atmosphere is so relaxed that you might mistake it for a café instead of a hair salon.

The English-speaking staff at One WORLD is well-versed in all types of hair to cater to customers from all over the world. This salon specializes in haircuts that are easy to maintain at home, providing fashionable yet simple options that have gained a lot of popularity.
OneWORLD International Hair Salon Azabujuban

ワンワールド (麻布十番店)

Address

DKN Azabu 4F, 2-8-3 Azabujuban, Minato-ku, Tokyo, 106-0045

Nearest Station

Azabu-Juban


Phone Number

03-6459-4354

Website: <a href="https://www.one-world.info/">https://www.one-world.info/</a>
Like a VIP: being styled in a private room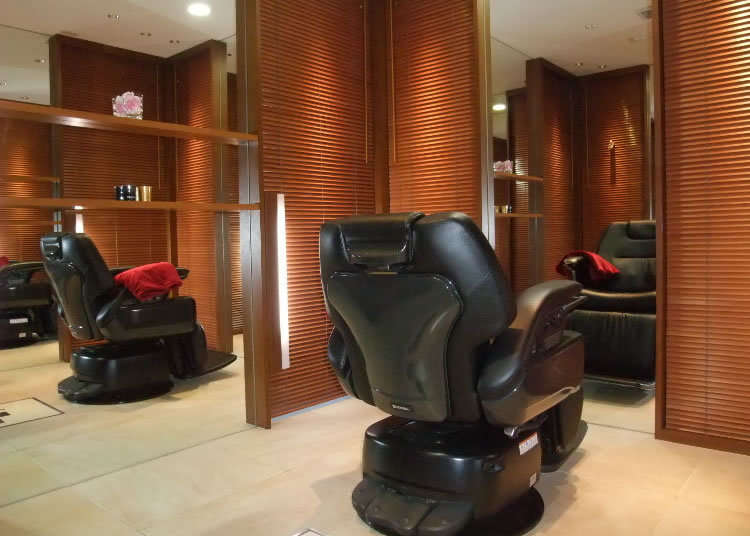 VIP Creative Hair International is an English speaking hair salon in Tokyo known for treating their customers like true VIPs in their own spacious rooms along with very polite, attentive service. Apart from the usual cut, this salon also offers hair removal and the owners as well as the staff are well-accustomed to international customers.

Since you won't have to deal with other customers around you, the atmosphere in this salon is an incredibly relaxing one, allowing you to really lean back and talk to the stylists about your wishes and concerns. If you're a busy parent, there's another upside to these private rooms: it's perfectly fine to bring your kids along.
VIP Creative Hair International

ビップクリエイティブヘアーインターナショナル

Address

YS-Building.2F, 2-1-21, Motoazabu, Minato-ku, Tokyo, 106-0046

Nearest Station

Hiro-o


Phone Number

03-6408-6132

Website: <a href="https://www.vipcreativehair.jp/">https://www.vipcreativehair.jp/english/</a>
Sin Den: A Famous Salon Beloved by International Artists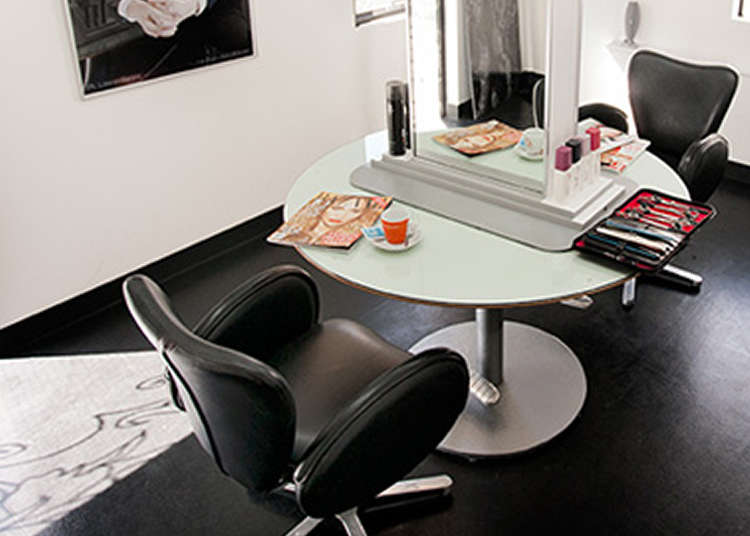 This Tokyo hair salon offers a comprehensive approach to hairstyling, paying close attention not only to the customer's face and hair structure but also considering their lifestyle and the amount of time they can devote to hair care. This personalized strategy ensures that each style recommendation is as practical as it is aesthetically pleasing.

The salon's exterior itself is a testament to creativity, seamlessly blending into the fashionable Shibuya district with its artistic design. The reputation of Sin Den is further solidified by its clientele, which includes international music artists who regularly seek out the salon's staff for hair and makeup styling, particularly during tours and before performances. This endorsement by renowned performers highlights the salon's exceptional talent and expertise in the beauty industry.
シンデン

Address

3-9-3 Jingumae, Shibuya-ku, Tokyo, 150-0001

Nearest Station

Gaiemmae


Phone Number

03-3405-4409

Website: <a href="https://sinden.com/">https://sinden.com/</a>
Best Hair Stylists in Tokyo
Now that you've explored some of the best hair stylists in Tokyo catering to English-speaking international customers, the question arises: which one will you try first? Each salon offers its unique blend of expert styling, personalized service, and Japanese hospitality, making them standout choices for anyone seeking a top-tier hair care experience in Tokyo.
*This information is from the time of this article's publication.
*Prices and options mentioned are subject to change.
*Unless stated otherwise, all prices include tax.
Limited time offer: 10% discount coupons available now!