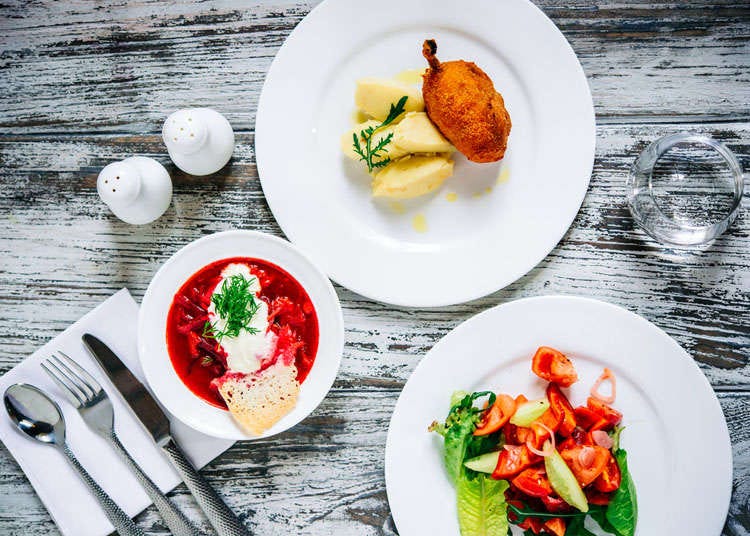 Although we can enjoy a variety of national cuisines in Japan, Russian cuisine is still not widely available. However, there are some famous Russian restaurants, as well as certain Russian recipes that are cooked at home, meaning that there are ways to encounter Russian food in Japan.
The history of Russian cuisine in Japan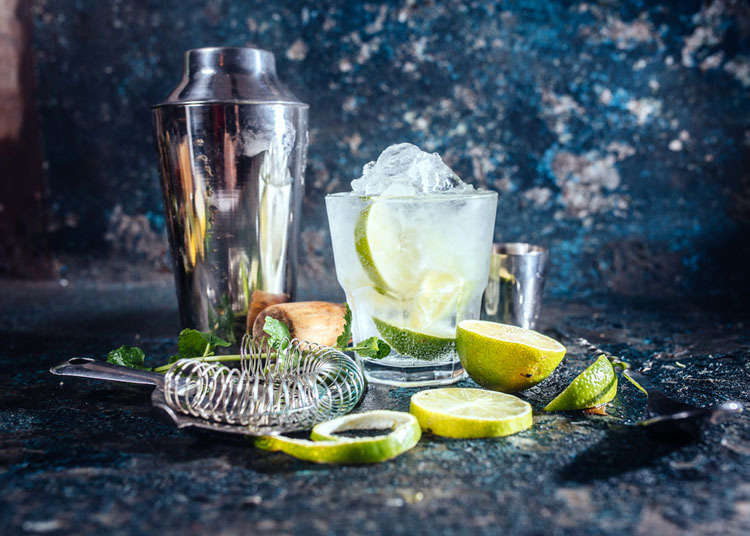 Russian cuisine was introduced to Japan a long time ago. Although there wasn't a boom for Russian cuisine in the way there was for Spanish, or Italian cuisine, a Russian dish called beef stroganoff has been widely popular since the 1990s. Also, vodka, the Russian liquor which is essential in Russian cuisine, has been appreciated as a cocktail base for a long time in Japan. You can drink it straight, but most Japanese people mix vodka with a soft drink.
Beef stroganoff is the Russian dish that Japanese people are most familiar with. Beef stroganoff sauce mix is available in supermarkets and people often make this recipe at home. In the traditional recipe, sliced beef and onions are first pan fried and then cooked slowly with a sour cream sauce. In Japan, the sour cream is often replaced with fresh cream.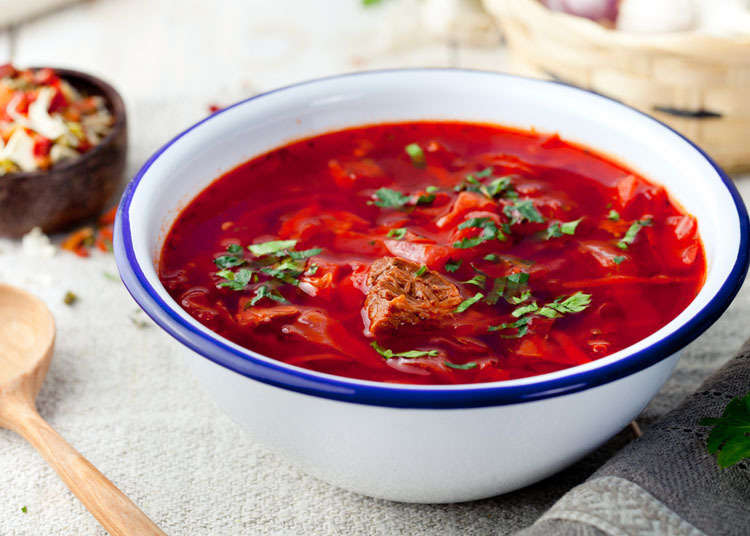 Borscht is a soup with vegetables such as beetroot and onion cooked together with beef. It first originated in Ukraine, but many Japanese people think it is a Russian dish. It is a standard on Russian restaurant menus in Japan. Although this soup is not eaten on a daily basis, this soup is widely known in Japan, with recipes available on online recipe sites and some izakaya (Japanese style bars) with borscht on their menus.
Where to Enjoy Russian Cuisine in Japan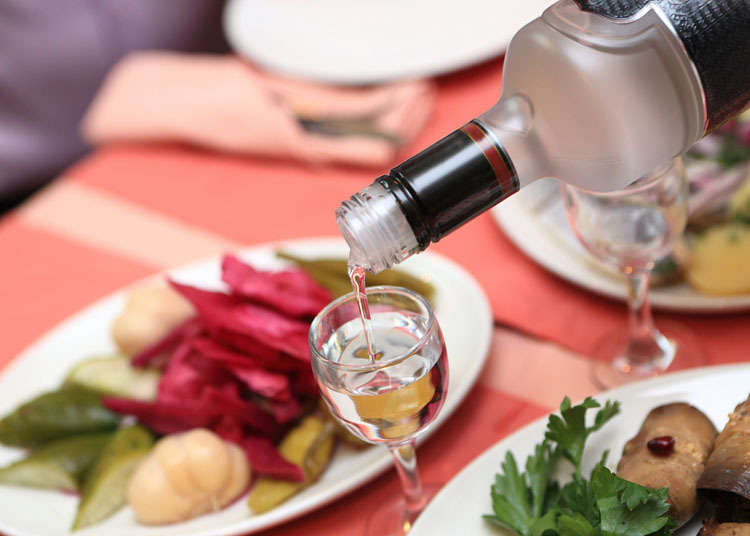 As there are not so many Russian restaurants in Japan, you will need to check where they are in advance. A relatively large number of Russian restaurants can be found in Tokyo. There is a very famous restaurant in Ginza which is said to have been the first Russian restaurant in Japan. A Russian restaurant in Shinjuku serves a wide selection of vodka. You can also find good Russian restaurants run by Russian people in the areas geographically close to Russia, such as Hokkaido.
*This information is from the time of this article's publication.
*Prices and options mentioned are subject to change.
*Unless stated otherwise, all prices include tax.