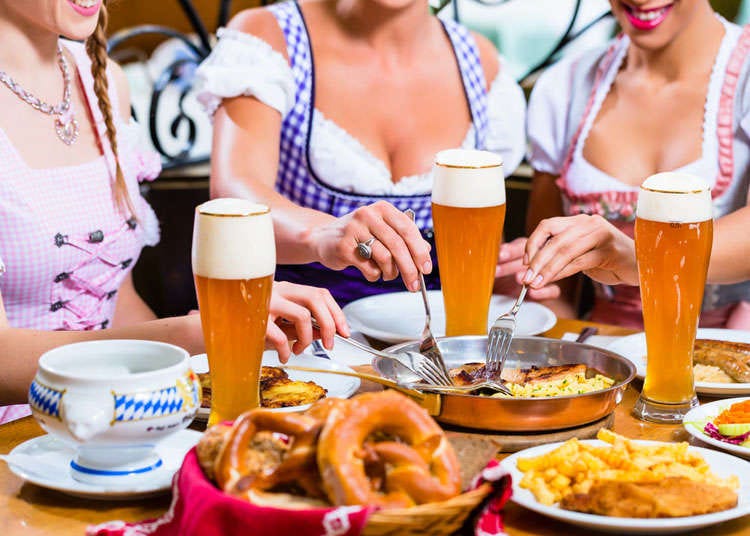 Not so many Japanese people enjoy German cuisine in various ways. However when it comes to sausages and German beer, the representatives of German cuisine, there are many specialty restaurants and events, which are liked by the Japanese.
The history of German cuisine in Japan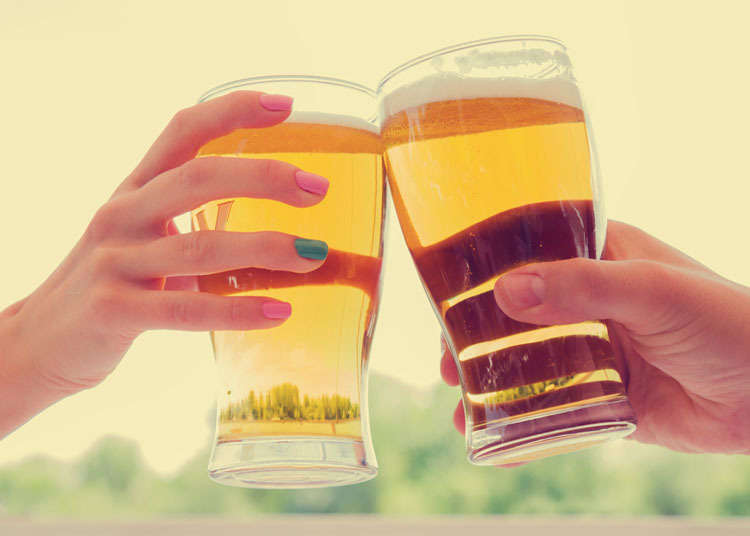 From the past, the Japanese had an impression that sausage and beer are the representatives of German cuisine. Since 2000, outdoor German beer events have often been held in large parks in Tokyo and Kanagawa, becoming popular as seasonal events. In addition, German restaurants serving German sausages and beer are attracting people's attention.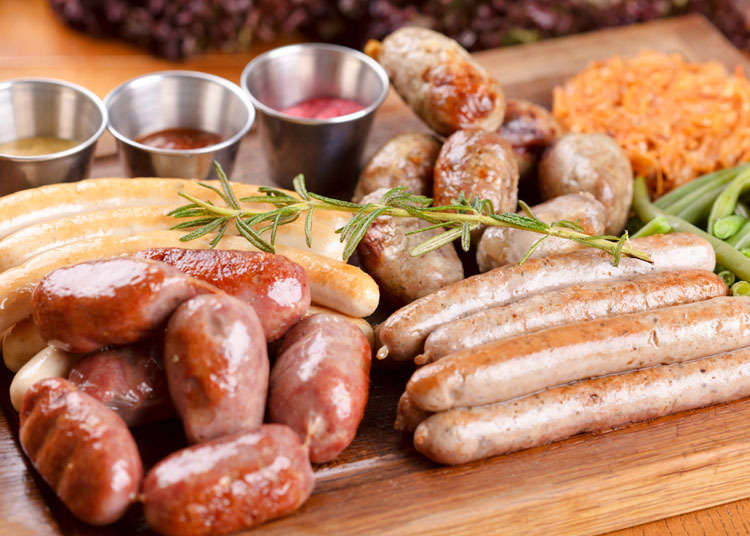 Sausages are often eaten at home in Japan. Small-size sausages eaten in one bite are called "Vienna sausages," and large-size sausages are called "Frankfurt sausages," named after their place of origin. Small sausages are used for a standard side dish of boxed lunches. They are also used as ingredients of Western-style soup, pasta, fried rice and pilaf. In family restaurants and Germany restaurants, we often see a dish of large stir-fried sausage with mustard and ketchup on the menu.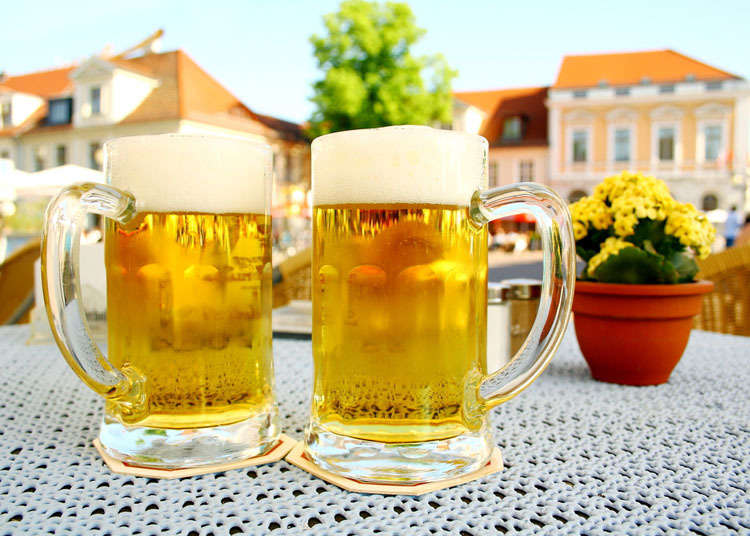 To say that the Japanese love beer, would be an understatement. Many drink beer first at bars or restaurants by saying "Toriaezu, Beer!" (I'll start off with a beer.)

During the summer, outdoor beer gardens are open for a limited time. This is why many are especially interested in German beer. Some go to specialty restaurants just to drink German beer or order German beers on the Internet.
Where to Enjoy German Cuisine in Japan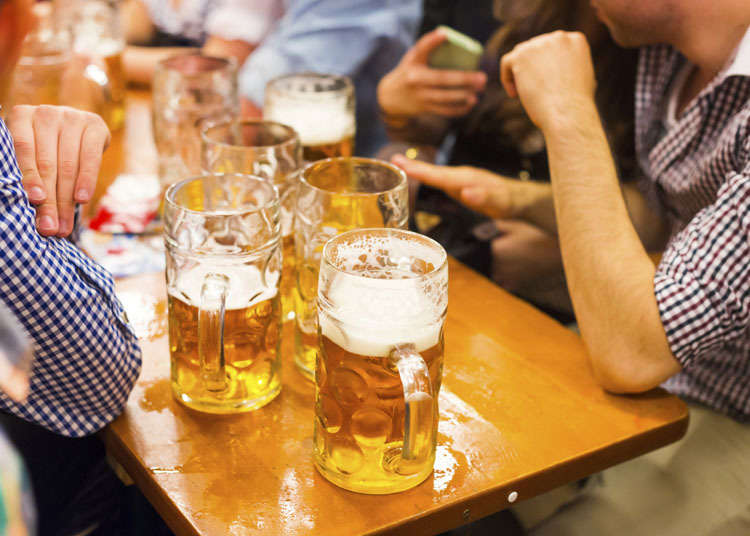 There are many restaurants of German beer and sausages. In Shinjuku and Shibuya of Tokyo, there are well-known restaurants serving several kinds of German beer. There are many restaurants whose atmosphere is like of a beer hall. There is a restaurant in Shibuya where dance events are held. In Roppongi of Tokyo, the popular restaurants are where you can enjoy eating various sausages for lunch and dinner at reasonable prices. In Akasaka of Tokyo, there is a restaurant carrying German wines.
*This information is from the time of this article's publication.
*Prices and options mentioned are subject to change.
*Unless stated otherwise, all prices include tax.