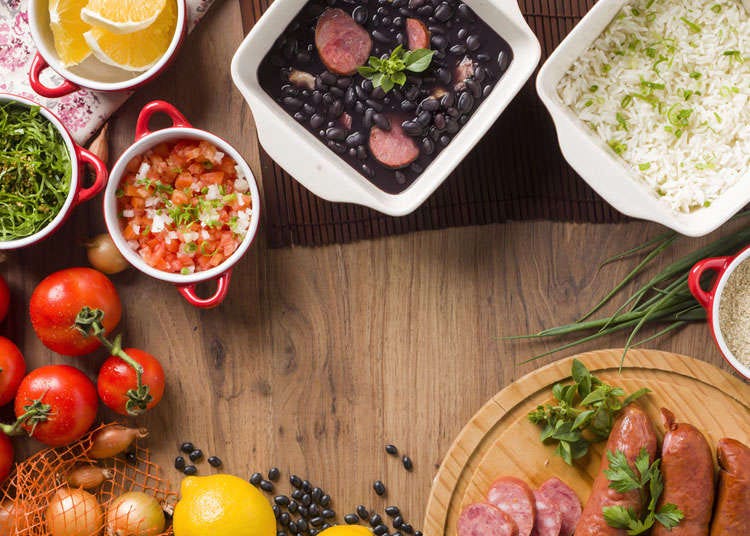 Brazilian cuisine and South American cuisine were not very familiar to Japanese people in the past. Recently, however, some dishes gained in popularity and they gradually began to draw lots of attention. Especially among those who love meat dishes, they are increasingly popular.
The history of Brazilian cuisine and South American cuisine in Japan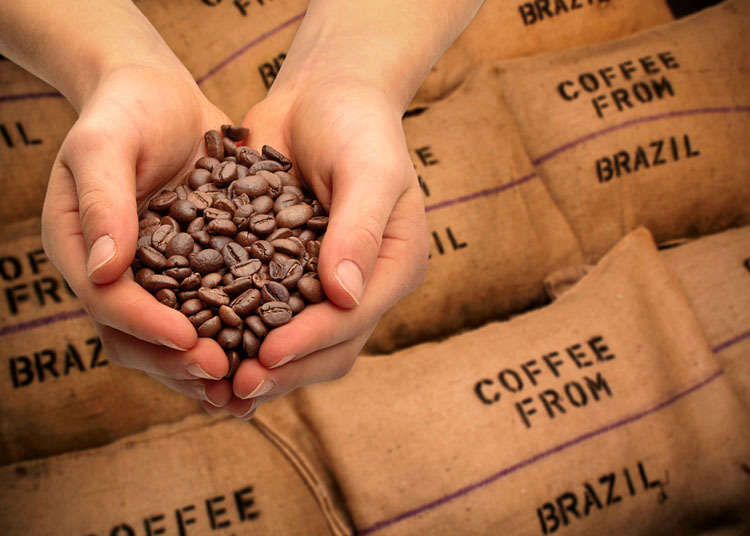 Brazil hosted the 2014 FIFA World Cup as well as the 2016 Olympic Games. Thanks to those big events, Brazil has gained increased attention across Japan. Although Brazilian cuisine had been largely unfamiliar to Japanese people in the past, it has gradually become rather popular. In particular, Churrasco became a fad in Japan around the year 2000 and the number of Churrasco restaurants have been steadily increasing, especially around Tokyo. Brazil is also known as a major producer of coffee beans and it is the number one exporter of coffee beans to Japan.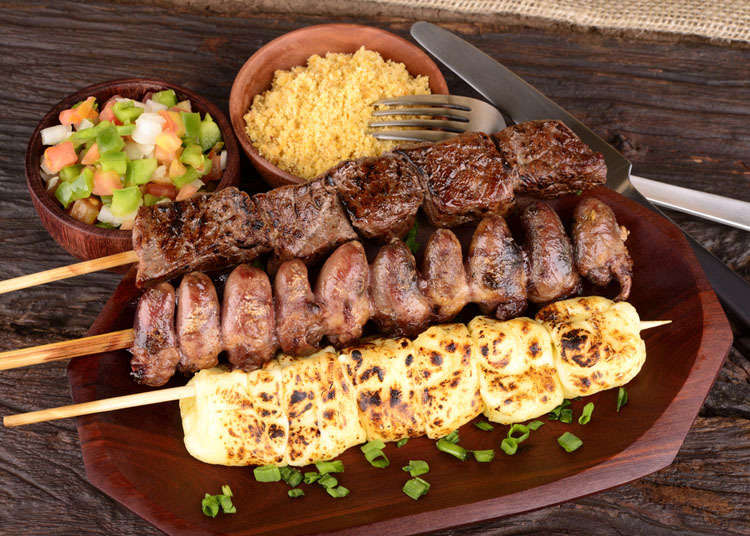 A great number of people in Japan enjoy having outdoor barbecues in summer. The Brazilian food, Churrasco are char-grilled salted meat skewers. "Brazilian barbecue", as it is known, is very appealing for barbecue loving Japanese and is becoming increasingly popular. Churrasco is much more well known than other Brazilian dishes in Japan.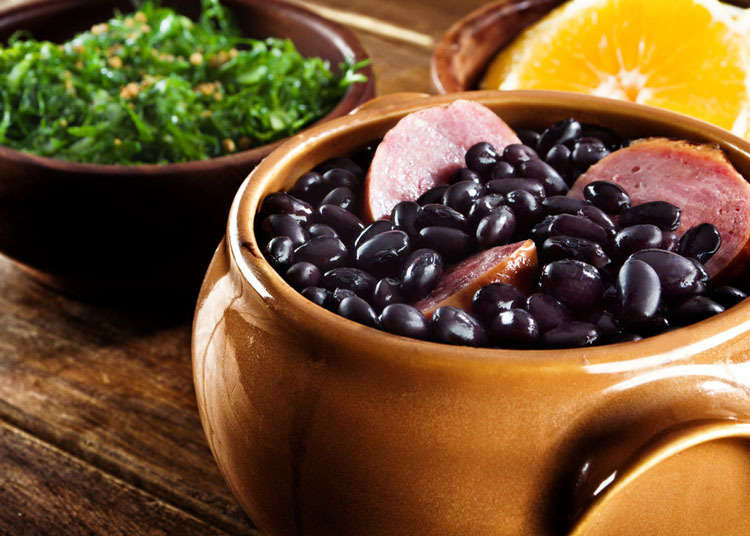 Feijoada is often said to be the national dish of Brazil. It is a stew of beans with meat and sausages seasoned with salt and pepper. It has a rich and creamy taste and often is served with white rice or garlic rice. Although it is still not particularly well known in Japan, it is a standard dish on Brazilian restaurant menus.
Where to Enjoy Brazilian Cuisine and South American Cuisine in Japan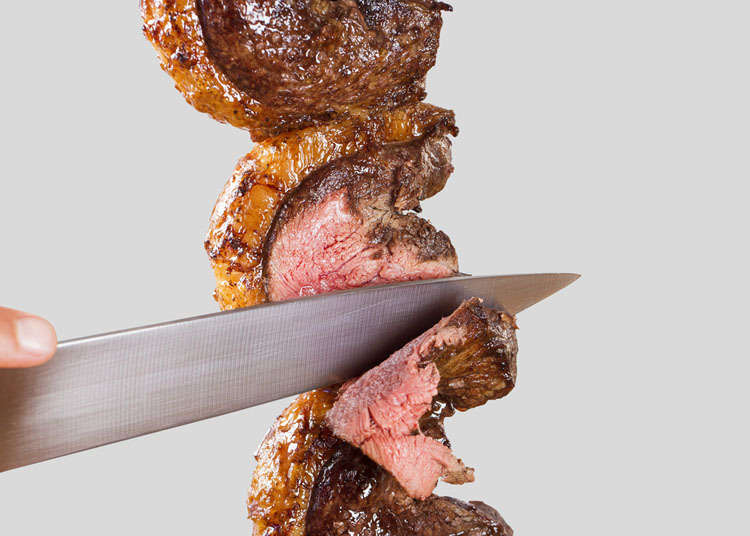 The number of restaurants serving Churrasco has been increasing in Tokyo since the year 2000. In some Churrasco restaurants, the waiter brings the grilled meat skewers to your table, slices it in front of you, and then serves them on your plate. Some restaurants in the Ginza, Shibuya and Ikebukuro areas of Tokyo offer "all-you-can-eat" Churrasco courses, many of which also include salad as well as meat. Some restaurants even put on samba dance shows or live Bossa-Nova performances.
*This information is from the time of this article's publication.
*Prices and options mentioned are subject to change.
*Unless stated otherwise, all prices include tax.