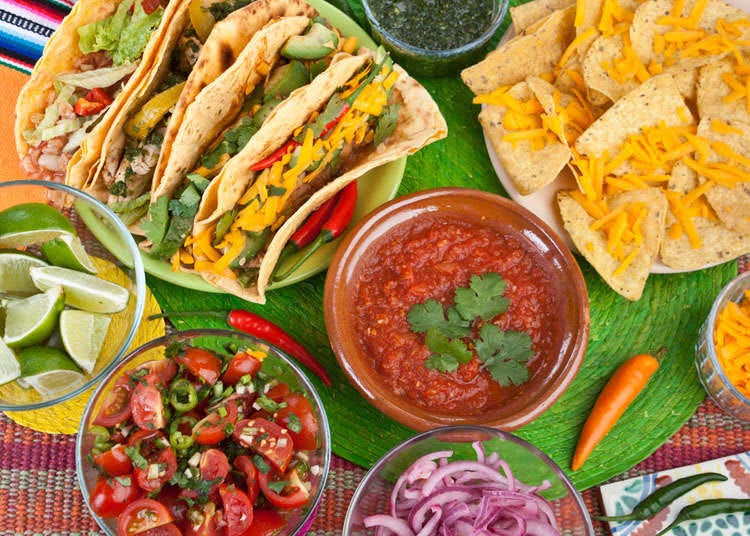 Although Japanese people have few chances to eat Mexican cuisine, famous Mexican foods such as tacos, as well as salsa and chips are well known in Japan. Taco flavored snacks are also popular. Many Japanese people also love the Mexican liquor, tequila.
The history of Mexican and Central American Cuisine in Japan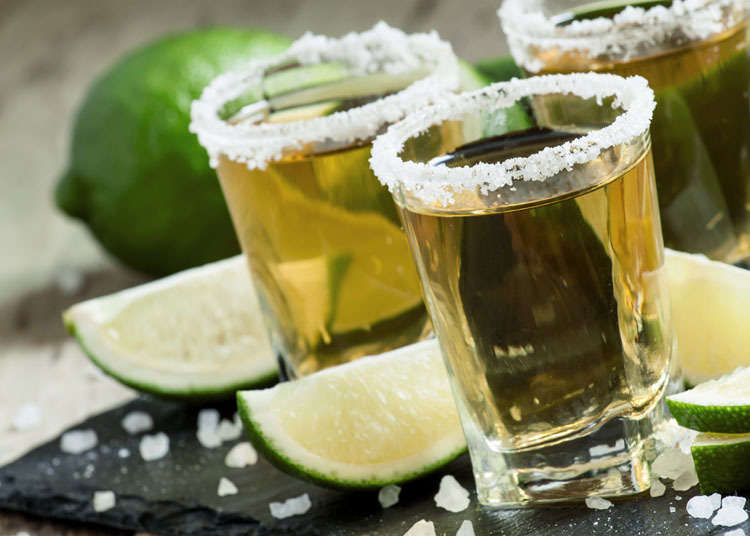 Tacos have been known in Japan for a long time. Since a taco-flavored snack was launched in the Japanese market in the 1990's, it has been a long selling product. Because of this snack, when Japanese people think of Mexican cuisine, they immediately think about tacos.

Since 2010, the number of taco restaurants have been steadily increasing in Japan. A major American taco restaurant chain opened branches in Shibuya and Higashi-Shimbashi in 2015 and more chains continue to open throughout Tokyo today. Tequila is well known as a Mexican liquor with high alcohol content and very popular among alcohol lovers in Japan.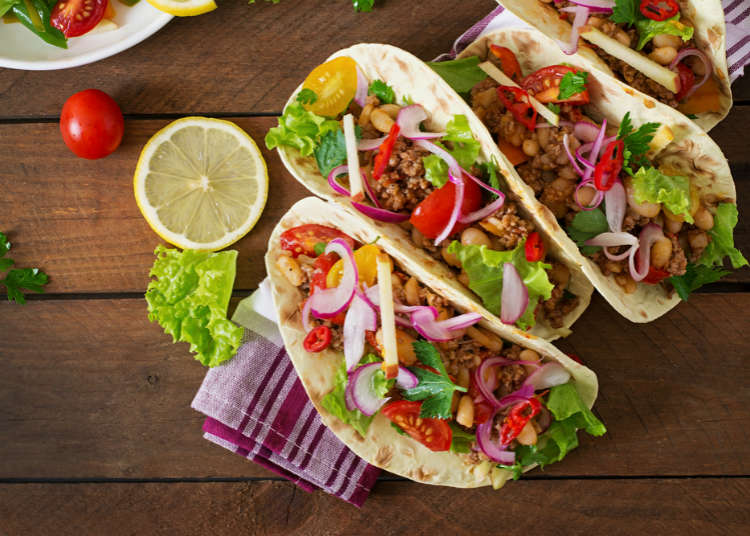 A taco is a dish of a corn or flour tortilla folded with fillings such as meat and vegetables. However, because of a taco flavored snack, many Japanese people think tacos mean deep fried tortilla chips. The crispy American-style hard-shell taco is more popular than the Mexican-style soft tortilla taco in Japan.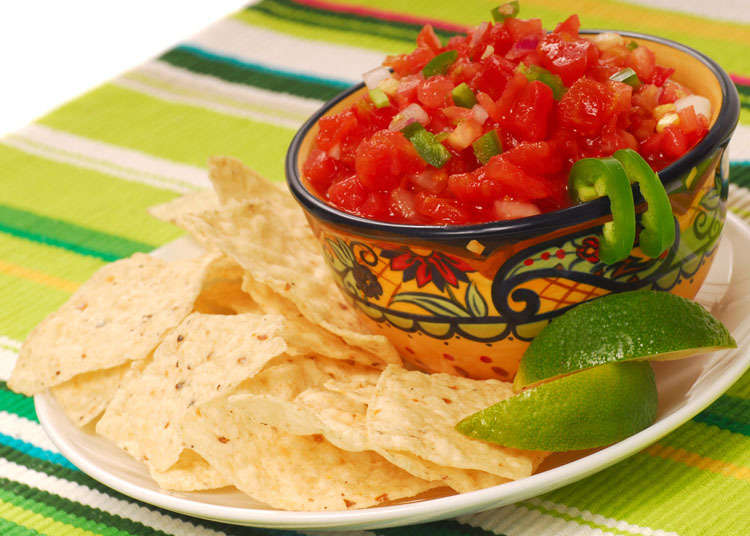 Salsa is a hot chili pepper sauce marinated with chopped tomato, onion, paprika, and coriander and is an essential seasoning for Mexican cuisine. It is also well known in Japan. Salsa served in Japan often tastes less spicy and mild compared to what you would find in Mexico. Tabasco sauce is very popular in Japan and many people use Tabasco sauce for pizza and pasta. Some people make their own salsa at home using Tabasco sauce.
Where to Enjoy Mexican Cuisine in Japan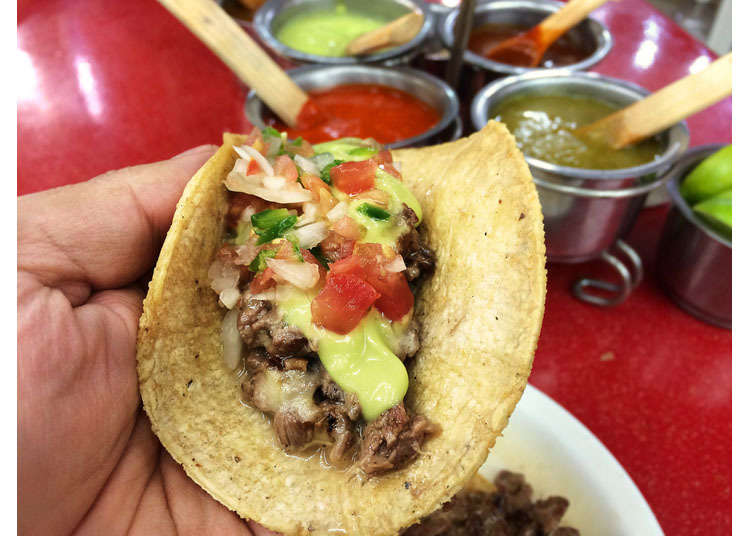 There is an authentic Mexican restaurant in Shimo-kitazawa, Tokyo where you can enjoy not only tacos but also many kinds of tequila. Mexican restaurant chains opened branches in Shinjuku, Harajuku, Ikebukuro, and Tokyo with a variety of Mexican local dishes. A Mexican restaurant chain which operates more than 50 branches in the world opened their first Japanese branch in Harajuku in 2015. Mexican cuisine is gradually gaining popularity in Japan.
*This information is from the time of this article's publication.
*Prices and options mentioned are subject to change.
*Unless stated otherwise, all prices include tax.