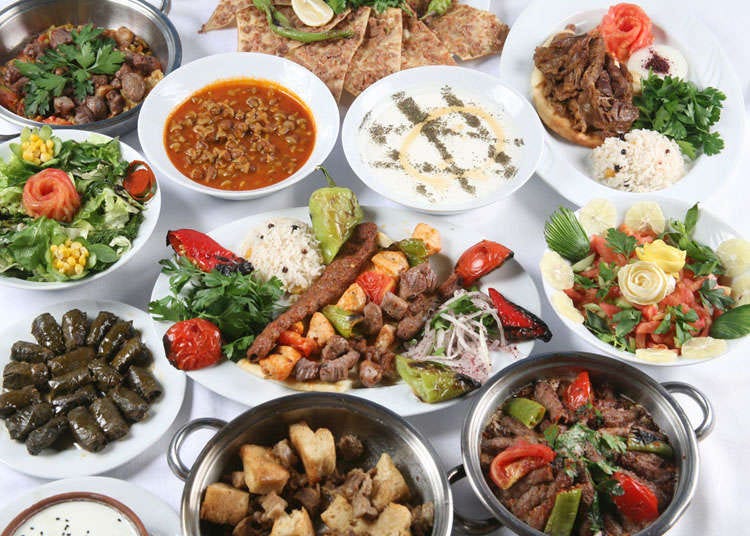 Turkish cuisine is considered as one of the world's three great foods along with French cuisine and Chinese cuisine. Compared with other two, it's not so familiar to Japanese people but some menus have gained in popularity and people enjoy it on the street. We will introduce Turkish cuisine which is uniquely spreading through Japan.
The history of Turkish cuisine in Japan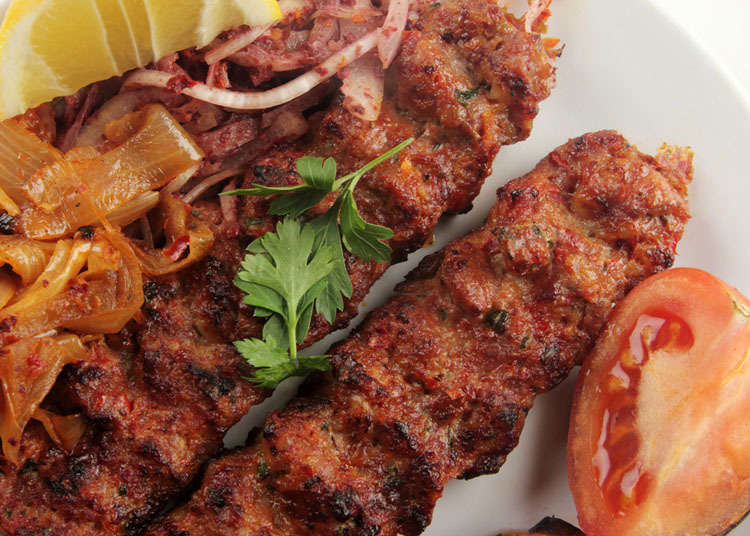 Kebab has become very popular since around 2000. Everybody knows it in Japan today. Food stalls selling kebab are available at amusement parks and festivals. Also, many kebab vans are selling kebab for takeout in towns. Thanks to its popularity, an event bringing many kebab shops to one place was held in a park in Tokyo in autumn 2014 and 2015. Turkish-style ice cream created based on Dondurma (Turkish ice cream) was launched by a Japanese company in 2001.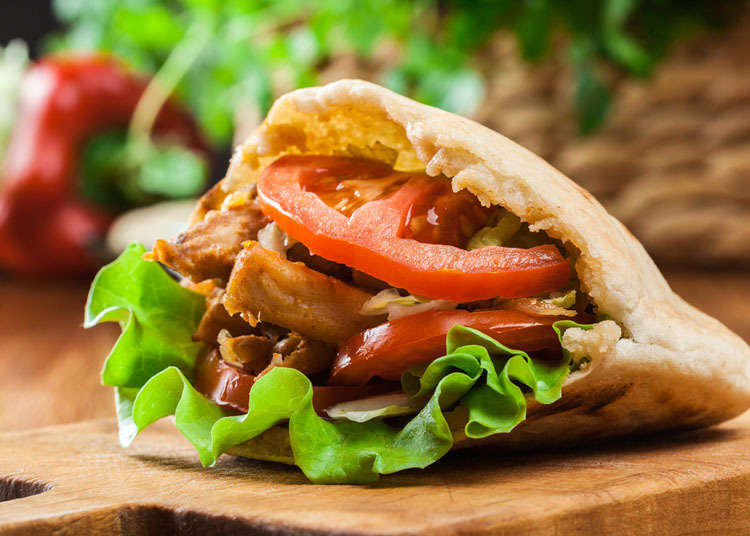 Kebab, a grilled meat dish, can be cooked in various ways. But Doner kebab is the most famous in Japan. Doner kebab is a dish made of a big chunk of meat cooked on a vertical rotisserie. The shop staff slices its cooked meat and serves it to customers. The sliced meat is usually eaten with salad in pita bread as a sandwich in Japan. This is a very popular takeout food.
Dondurma (Turkish-style ice cream)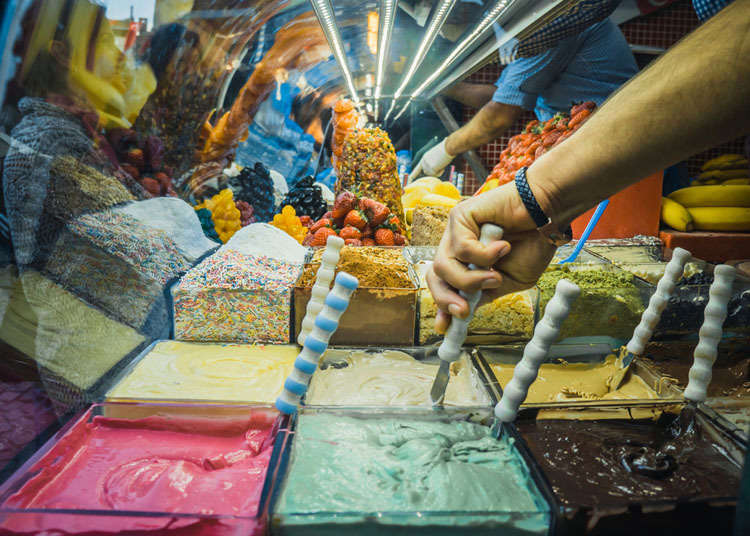 Ice cream is everyone's favorite dessert in Japan. Even in cold winter, people purchase ice cream from convenience stores. Turkish style ice cream created based on Turkish Dondurma caught Japanese people's heart. Dondurma is sticky and stretchy. Japanese Turkish style ice cream uses different ingredients and is made with a different method from Dondurma, but it has similar texture. It became a fad that faded away once, but it was relaunched in 2014 and made its fans excited.
Where to Enjoy Turkish Cuisine in Japan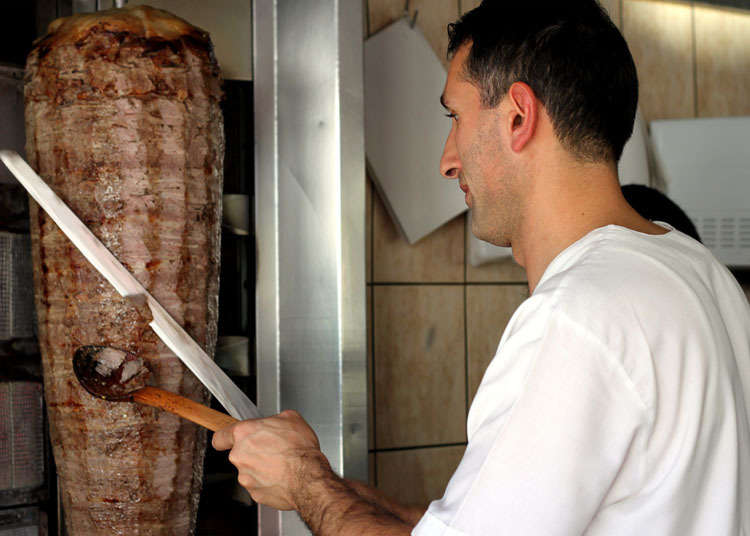 You can enjoy kebabs at takeout shops or kebab vans in Akihabara, Tokyo. Turkish chefs are usually roasting the meat at the shop counter and you can see it from the outside. You may be able to find Turkish style ice cream in convenience stores and supermarkets. Several Turkish restaurants are available in Azabu and Shinjuku, Tokyo. There are also restaurants where you can have a meal while enjoying traditional Turkish belly dance shows.
*This information is from the time of this article's publication.
*Prices and options mentioned are subject to change.
*Unless stated otherwise, all prices include tax.
Limited time offer: 10% discount coupons available now!