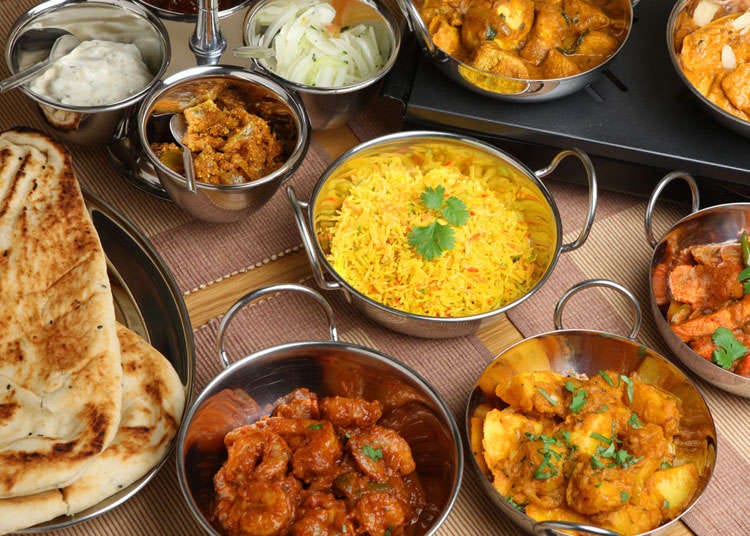 For Japanese people, curry is a dish familiar to them from their early years as classic home-style fare. In Japan, India is widely-recognized as the birthplace of curry, and Indian cuisine, especially curry, is familiar to many. Japanese people are crazy for curry and will go out for Indian for a variety of occasions, including lunches and dates.
History of Indian cuisine in Japan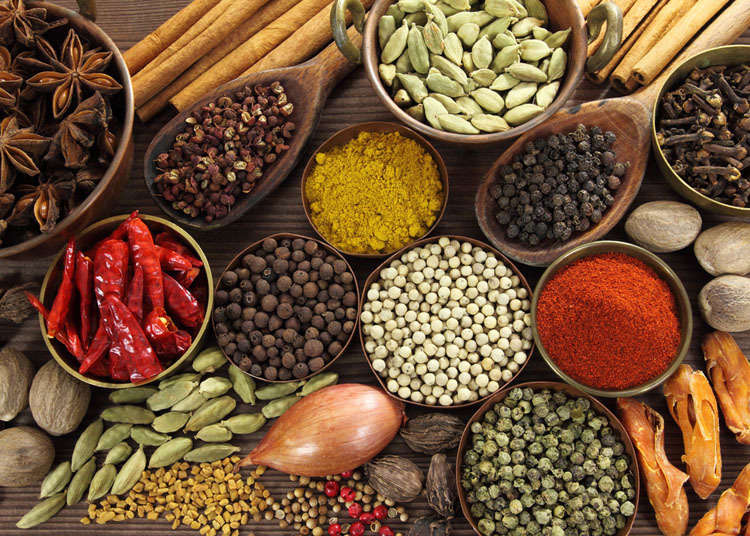 It is not certain when Indian cuisine was introduced to Japan. The curry Japanese people enjoy at home, different from authentic Indian curry, is said have been introduced from England in the 1860's. However, Indian restaurants have been increasing in number since the 1990's, bringing popularity to Indian-style curry. The spices used extensively in Indian cuisine have gotten attention in recent years for their effects on health and beauty, causing a further spike in popularity.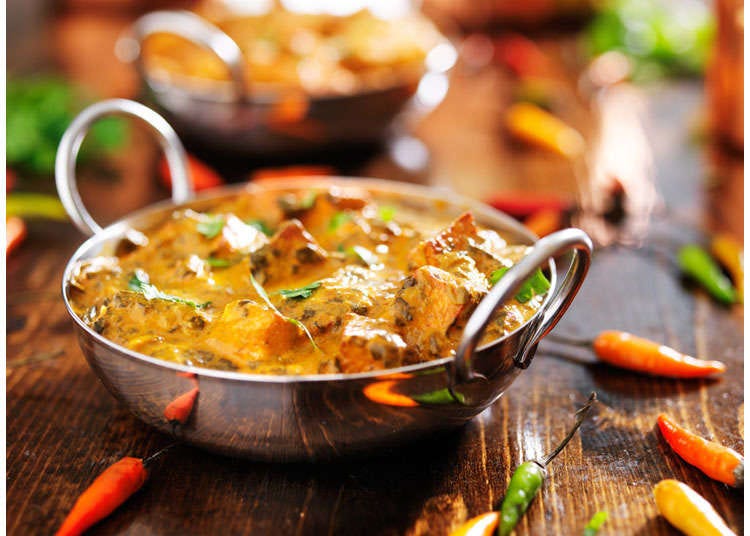 To make Indian curry you first make a roux using a mixture of various spices. Roux-based cooking methods are well known in Japan too, and when you mention "Indian curry," people imagine a hot and richly-spiced dish. However, it's said that Indian curry in Japan adapts the original recipe to make a sweeter, thicker curry that suits the Japanese palate. Popular types of curry include chicken curry and keema-style curry, made with ground meat and vegetables.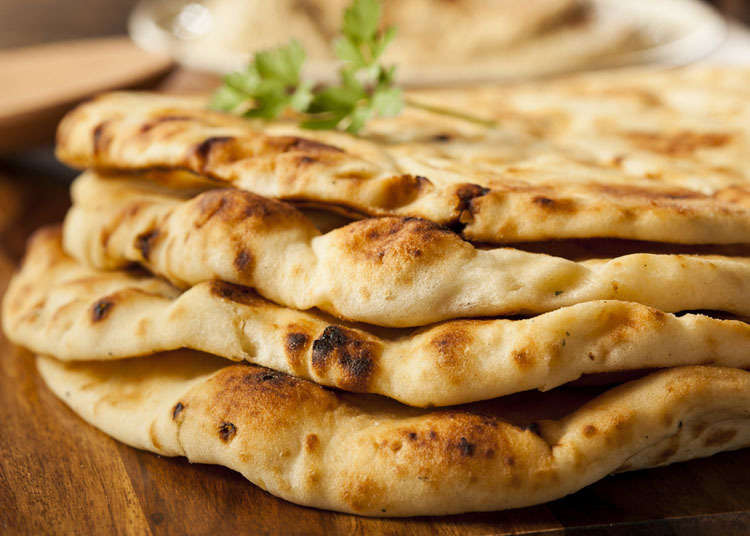 Naan is a popular side to curry in Japan, and both curry rice, which consists of curry sauce poured over rice, and curry with naan are very popular ways to enjoy Indian cuisine. Many Indian restaurants have a special tandoor clay oven, allowing them to offer freshly-baked naan with their curry.
Where to eat Indian cuisine in Japan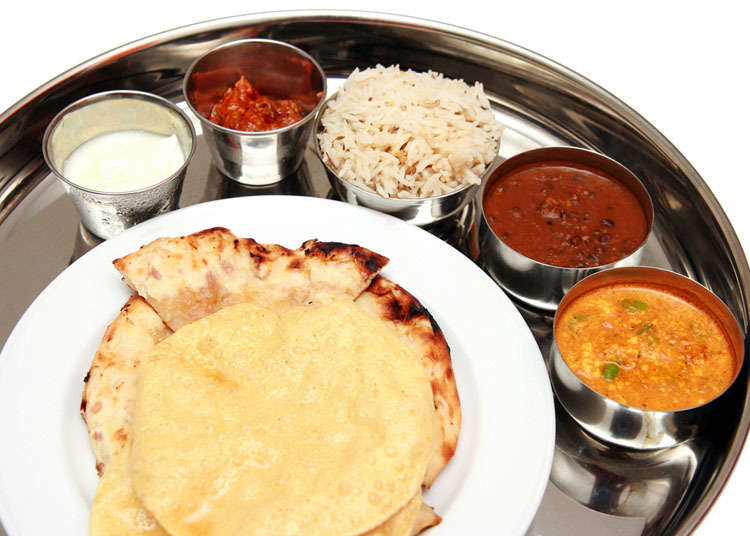 There are many curry shops and Indian restaurants in Japan, and quite often their chefs are Indian. Many Indian people live in the Nishi-kasai area of Tokyo, where you can find numerous Indian restaurants, Indian curry specialty shops, and Indian grocery stores. Recently there are a growing numbers of Indian restaurants offering "thali," which is a one plate dish (pictured) originating from North India.
*This information is from the time of this article's publication.
*Prices and options mentioned are subject to change.
*Unless stated otherwise, all prices include tax.
Limited time offer: 10% discount coupons available now!