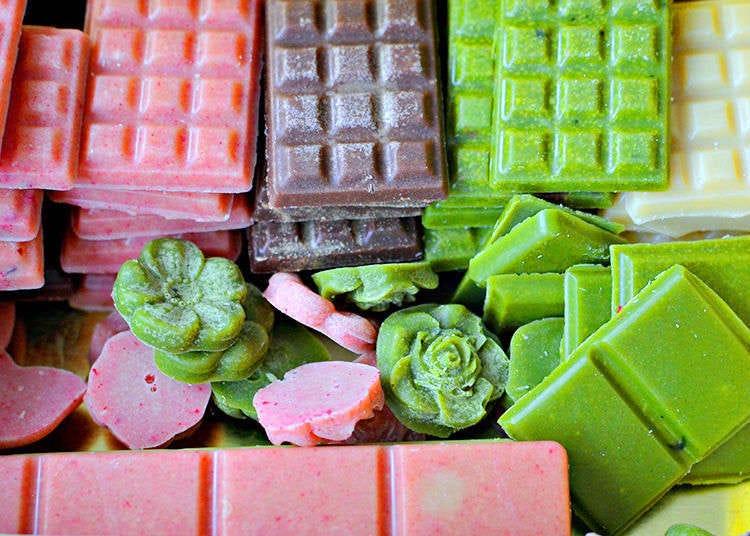 Chocolate is loved by people all over the world, and Japan too has a fondness for chocolate–in the form of rich desserts, simple confections, and even drinks. While chocolate does not originate from Japan, the country has been known to put their own spin the treat. New chocolate products are constantly being introduced, and people in Tokyo have been known to queue up in front of famous chocolatiers for the chance to buy the latest chocolate creation. In Japan, chocolate is especially popular around Valentine's Day, when it is customary for women to give men chocolate.
How Chocolate Became a Japanese Favorite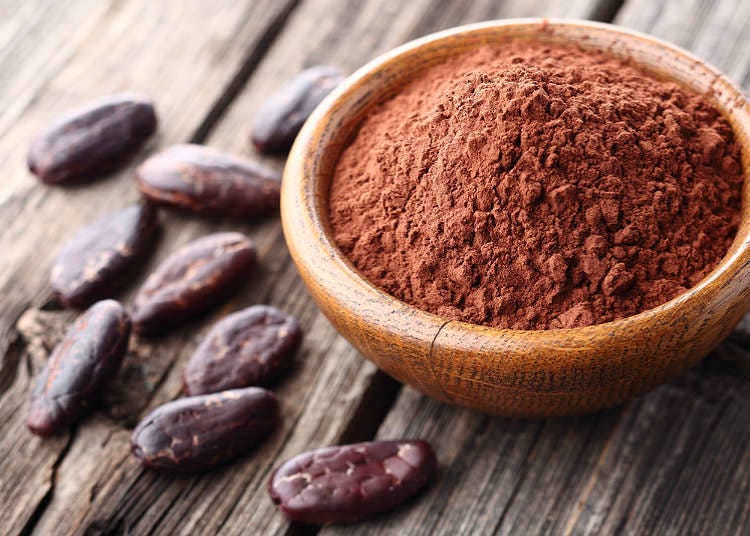 It is said that chocolate was first introduced to Japan in 1797. In the early 1900s, chocolate started to be imported into Japan. However, during that time, it was available to relatively few people, namely, those in the society's upper class, who used it as a form of medicine. In the 1920s, chocolate factories began production in Japan, giving even more people the chance to enjoy this foreign-born taste. Chocolate became increasingly popular throughout the years. Now chocolate is considered a standard sweet in Japan, incredibly popular among people of all backgrounds.
What kind of chocolate can be found in Japan?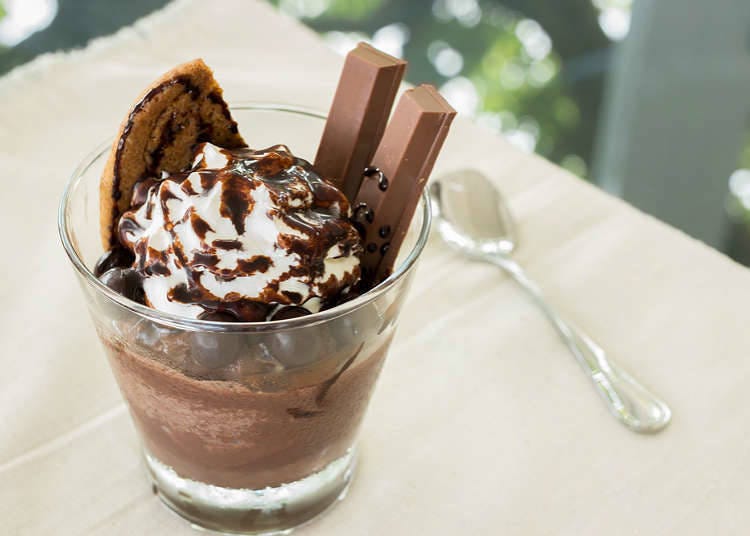 In the Japanese market, sweet-tasting milk chocolate is the standard choice. However, dark chocolate, with a decidedly bitter taste, is also available, and has become increasingly popular in recent years. There are a number of Japanese chocolate bars on the market, as well as cakes, cookies, ice cream, and other confections featuring chocolate as a main ingredient.
A wide range of chocolate products can be found in Japan's convenience stores and supermarkets. Chocolate covered bananas are a Japanese festival staple. From chocolate covered peanuts and rice crackers to elaborate chocolate parfaits, you can find the ingredient in all kinds of treats!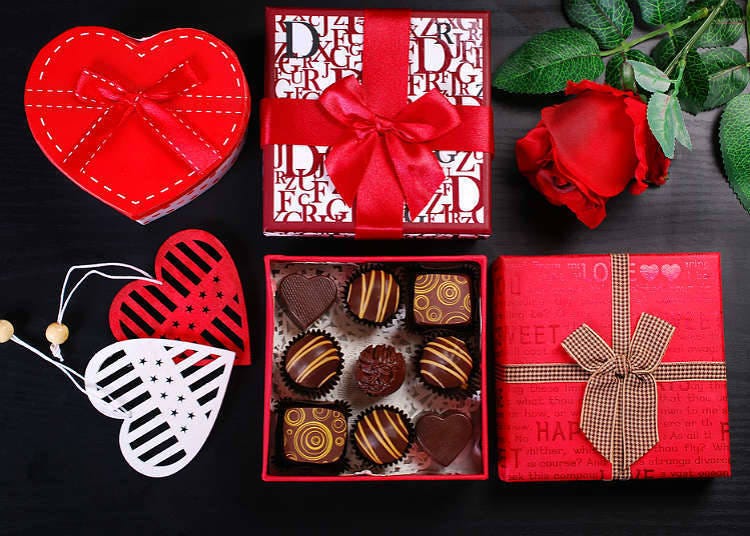 When considering Japanese chocolate culture, one cannot forget Valentine's Day on February 14th. In contrast to how the day is celebrated in many other countries, in Japan, Valentine's Day is a time when women and girls give chocolates not only to a special someone, but also their male colleagues and friends. The Japanese even distinguish between the obligatory chocolate they give ('giri choco') and the chocolate given to someone they have romantic feelings for ('honmei choco'). From early February, shelves are filled with chocolate-related products, both ready-to-eat items, as well as goods for people to make their own chocolatey Valentine's gifts, including the melt-in-your-mouth favorite, 'nama-choco.'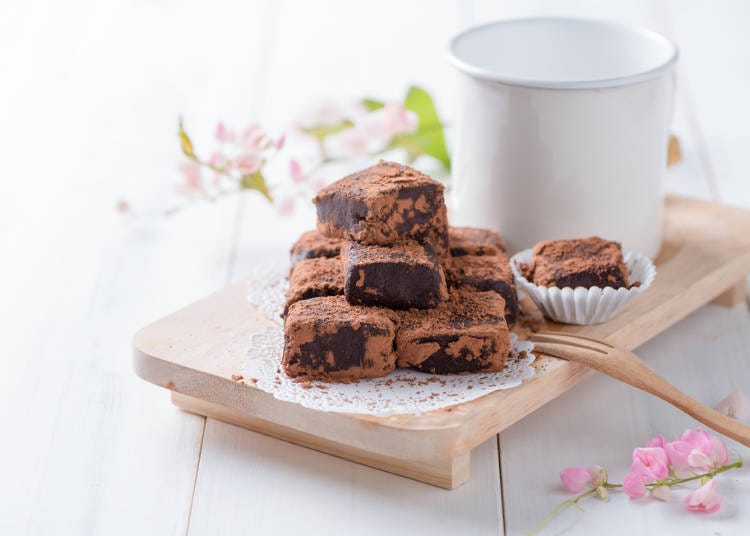 Take a visit to a department store during this time and you are bound to come across many elaborate chocolate displays, offering a variety of styles and prices. While ladies in Japan may spend significantly more money on Valentine's Day buying chocolate than women in other countries, the following month (March 14), they are given gifts in return on a day known as White Day.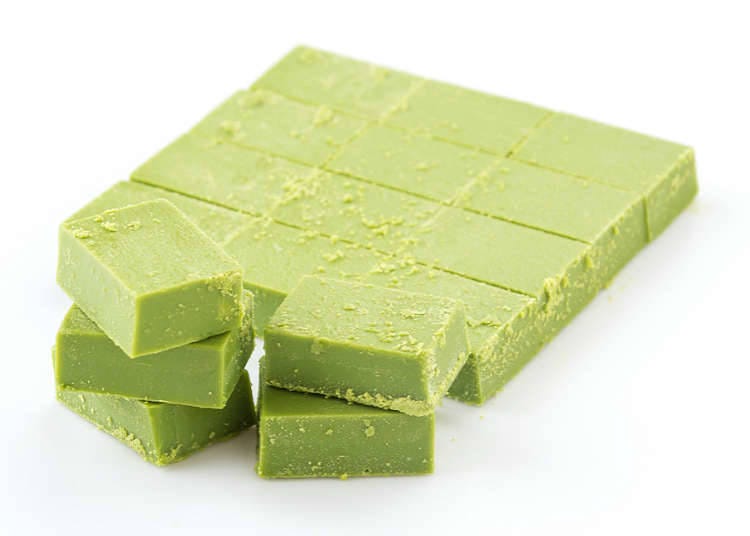 Many unique chocolate products have been developed in Japan. Among them, one of the most popular is matcha (green tea) flavored chocolate. The sweetness of chocolate combined with the bitterness of matcha makes a flavor harmony that is enjoyed by Japanese and international chocolate-lovers alike. Chocolate-coated okaki (roasted rice crackers) are another snack that is unique to Japan. Chocolate yokan is yet another way the ingredient is used to update one of Japan's traditional jellied desserts.
Japan and Chocolate: A Match Made in Heaven!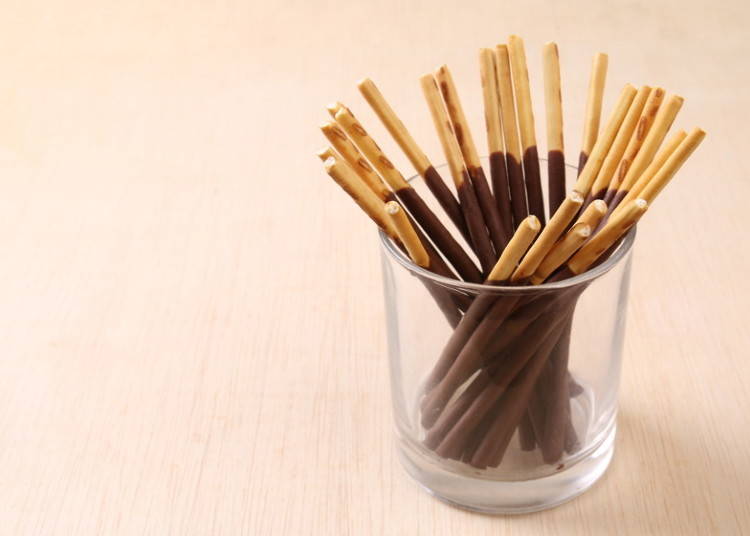 Although chocolate is not the first food to come to mind when talking about Japanese cuisine, it seems that cocoa bean's place in Japan's food culture is here to stay! If you are in Japan, be sure to take advantage of their unique interpretation of one of the world's most beloved sweets!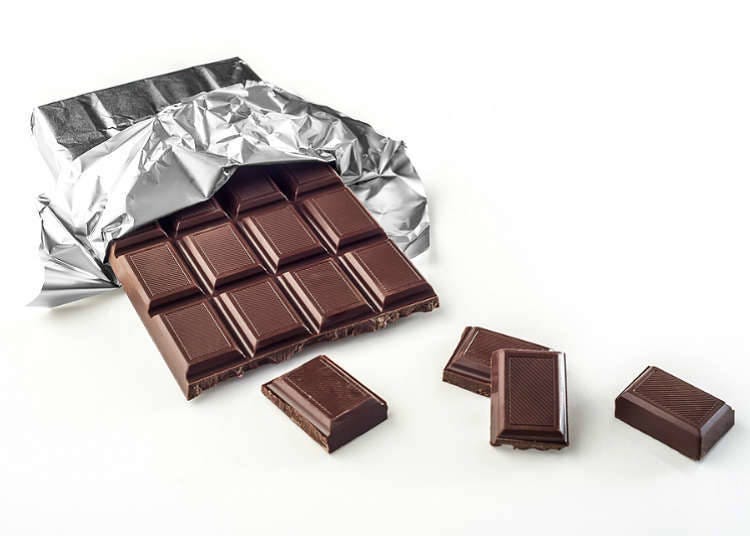 *This information is from the time of this article's publication.
*Prices and options mentioned are subject to change.
*Unless stated otherwise, all prices include tax.