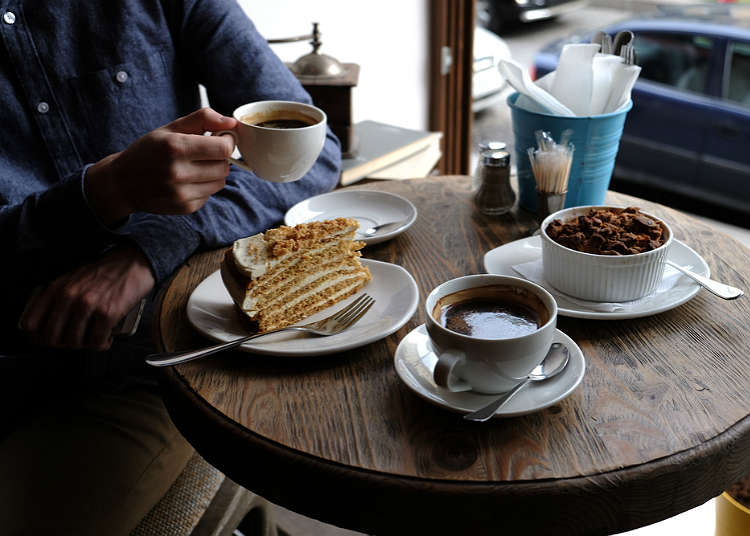 There are a variety of cafes in Japan. They get crowded especially on the weekends. The sweets they offer at the cafes can trigger a boom.
The history of Japanese cafes and sweets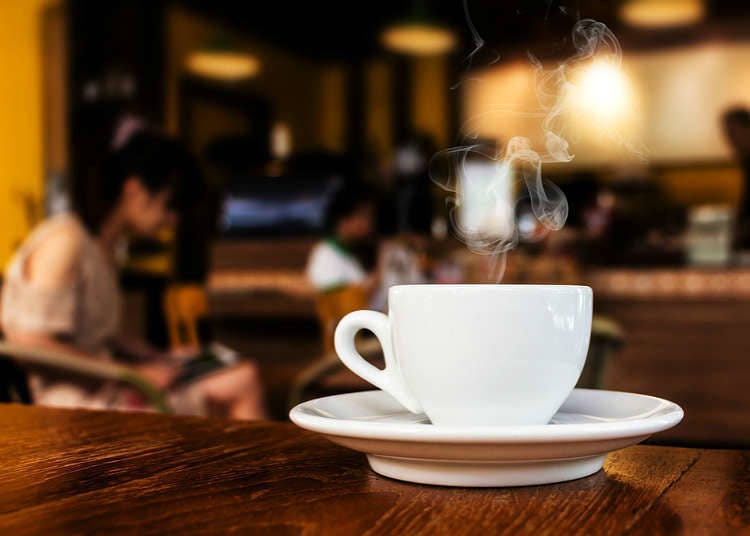 It is said that the authentic cafe was first opened in Japan in 1888. The privately owned cafes were the mainstream at that time, which was followed by foreign coffee shops expanding their chain shops since 1990's, which became the new mainstream. In terms of the history of sweets, Japanese style confectionery developed first, then western style sweets were introduced in 1870's. Now both Japanese and western style sweets are popular. Many people buy sweets as a gift to friends or someone special, or enjoy as a reward for themselves for their hard work.
It varies from high class cafes that offer best of coffee in a relaxed atmosphere to casual cafes that offer relatively inexpensive take out coffee. There are unique cafes that offer not just food and beverage, such as the maid cafes where customers can enjoy conversation and taking photos with waitresses in maid uniforms and cat cafes where you can touch and play cats which are moving around inside the shop freely. There are also internet cafes where you can use internet on the PCs provided.
Masters of cafes and tearooms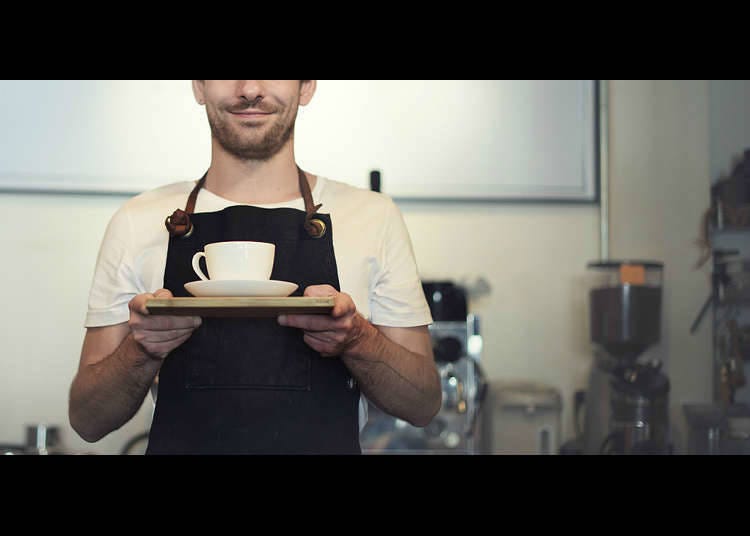 In the privately owned cafes, the owners or baristas are called master. Masters are not just making coffee but also companions to have a conversation with. Some customers go to a particular cafe to talk with its master.
The sweets representing Japan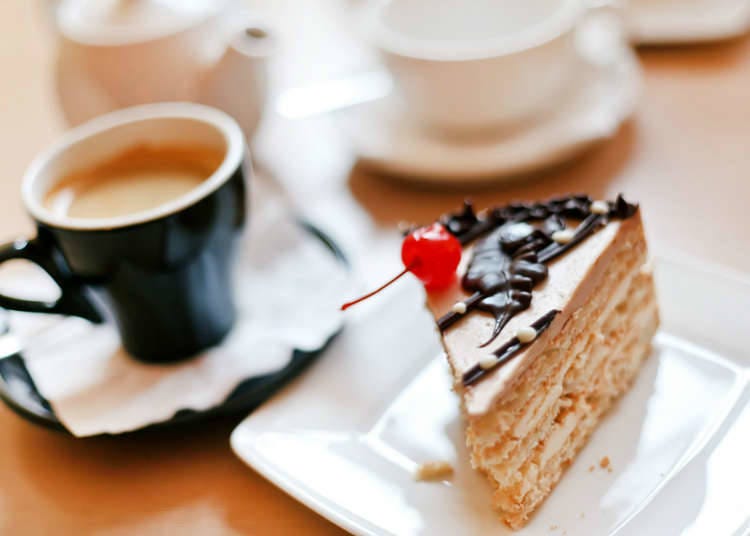 Most of Japanese love cakes, and they often eat cakes at events such as birthdays and wedding parties as well as when they crave for something luxurious and sweet. For this, crapes are developed as sweets that can be eaten casually. You can put your choice of cream and fruits, hold in one hand and eat as you walk. There are many well-known crape shops in Harajuku and Omotesando in Tokyo.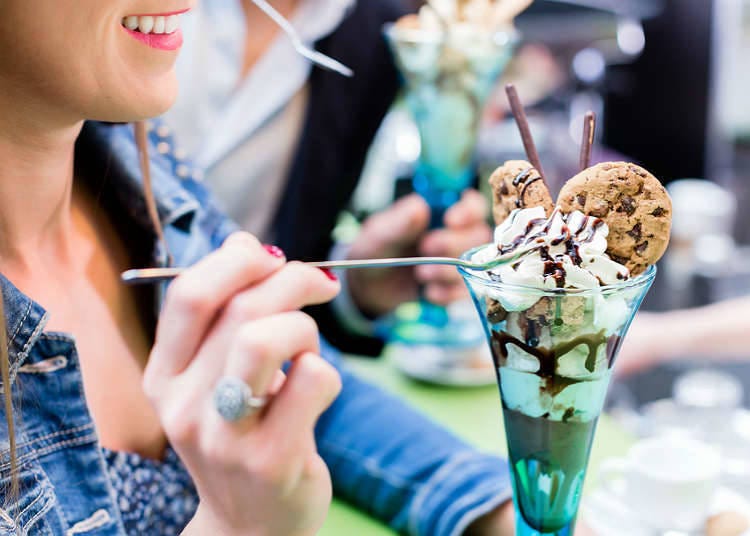 You can find sweets everywhere in Japan. Not only the specialty shops and cafes but also family restaurants and izakaya (Japanese tavern) almost always have sweets such as cakes, parfait and ice cream on the menu. The sweets sold at the convenience stores are also popular, and you will find several types of sweets on the shelves. They are good quality that the sweets lovers give them some credits, and some of the newly introduced products from the convenience stores can become a topic of conversation on the internet.
*This information is from the time of this article's publication.
*Prices and options mentioned are subject to change.
*Unless stated otherwise, all prices include tax.