There are four natural heritages in Japan. They are: Shiretoko, which has a distinctive ecosystem; Shirakami-Sanchi, famous for its beech forests; Yakushima, which exhibits a rich flora including ancient specimens of the sugi (Japanese cedar); and Ogasawara Islands, also with a distinctive ecosystem. Each is worth visiting.
Mountains that are natural heritages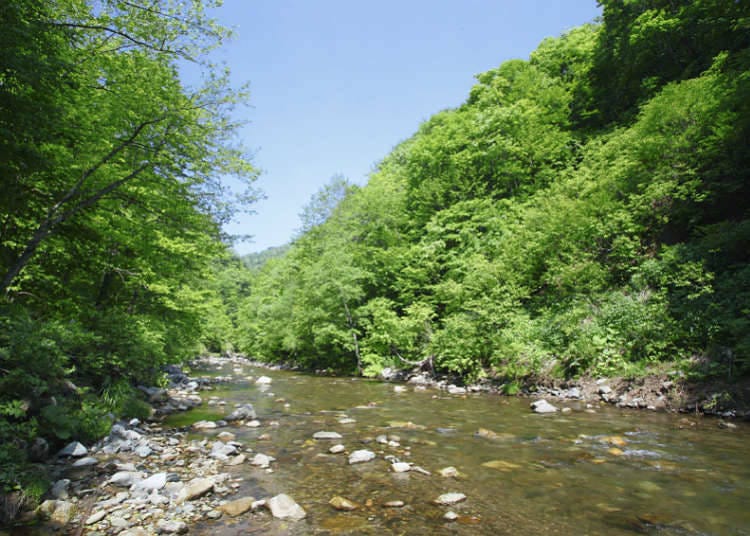 Two-thirds of Japan is mountainous and in Honshu, there is a mountain range with 3000-meter high peaks, referred to as the roof of Japan. Shirakami-Sanchi, a World Heritage Property that crosses Akita Prefecture and Aomori Prefecture, has one of the world's largest virgin beech forests. Many animals, including Japanese serows, which are designated as national treasures, Asian black bears, and Japanese macaques inhabit the area.
Forests that are natural heritages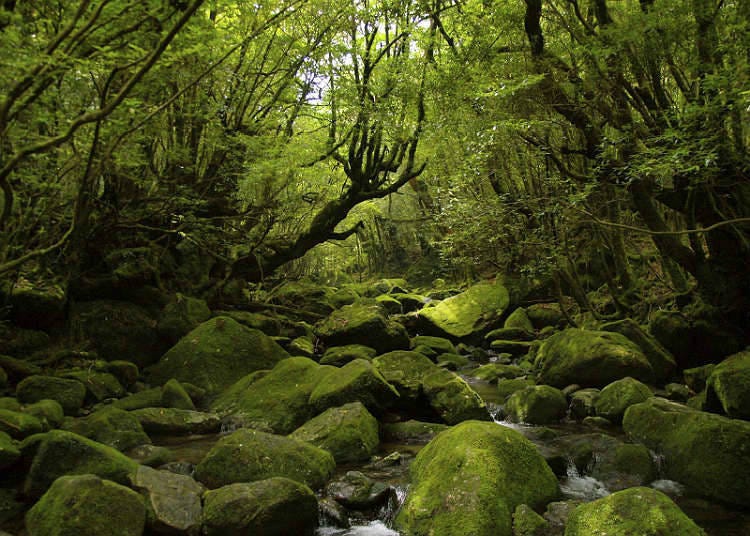 Ninety percent of the four World Natural Heritage Properties are national forests, designated as forest ecosystem protection areas and managed by the country. Located 60 kilometers south of the southernmost tip of Kyushu Island, 90% of Yakushima is covered by forest. In the moss-grown forest with mountain streams, there are many giant cedar trees called Yakusugi that are over 1000 years old. One of them, named Jomon Sugi, is known as the largest cedar tree in Japan.
Islands that are natural heritages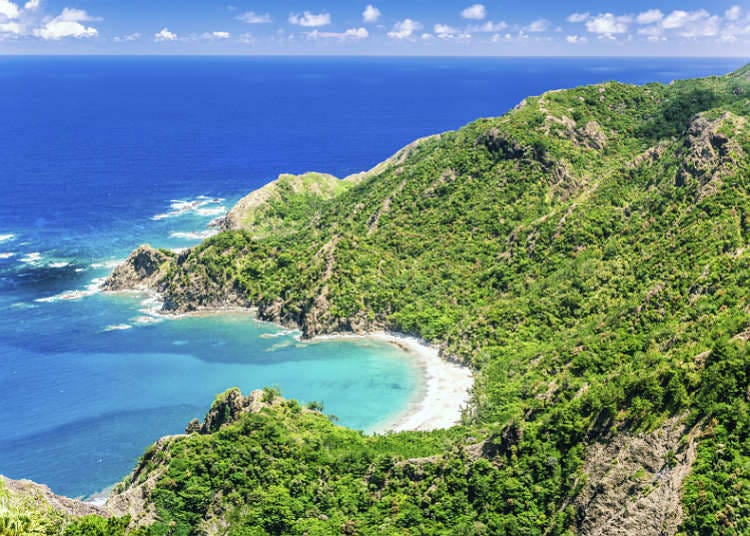 It is said that 50 species of marine mammals, 122 species of birds, and 3,700 species of saltwater fish inhabit the seas around Japan. Ogasawara Islands, which are a part of Tokyo Prefecture, are an archipelago of about 30 islands, and the water surrounding them is distinguished by a deep, bright color called Bonin Blue. As the islands have never been connected to a continent, they have a unique ecosystem with many rare animals, giving them the moniker, "Galapagos of the East".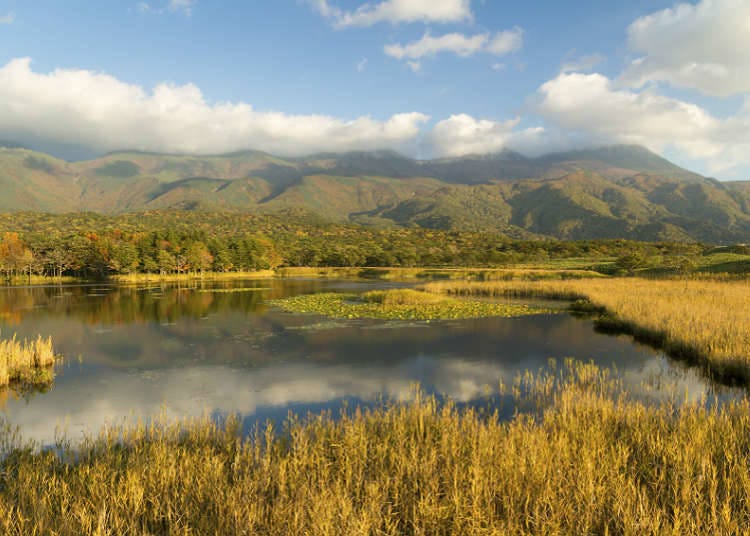 Shiretoko Peninsula in Hokkaido is known for its nature-rich landscape with forests and lakes and its unique ecosystem. The nutrients brought in by drift ice creates an environment conducive to plankton growth, creating a rich marine ecosystem. The area is also characterized by a unique ecosystem in which terrestrial and marine ecosystems interact with each other. It is an environment suitable for a wide variety of creatures to live in, with, for example, brown bears and sea eagles feeding on the salmon inhabiting Shiretoko.
*This information is from the time of this article's publication.
*Prices and options mentioned are subject to change.
*Unless stated otherwise, all prices include tax.