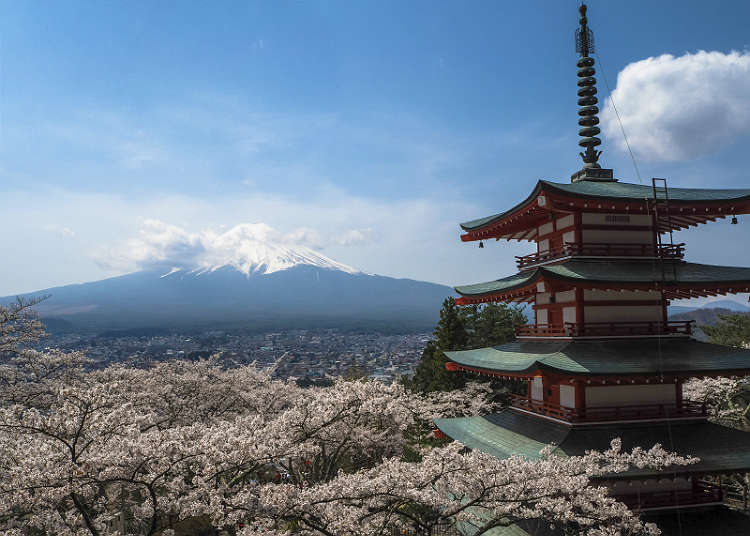 Japan has many temples registered as world heritage sites such as Horyuji in Nara, and many works of art such as Buddha statues and pictures protected as national treasures or important cultural properties. Learning about cultural heritages is a very informative and effective way to learn about the history and the culture that have been nurtured in Japan.
Temples registered as cultural heritages
In 1993, Buddhist monuments of the Horyuji area in Nara were registered as the first world heritage site in Japan. Horyuji is the oldest wooden building in the world constructed in the 7th century. There are other world heritage sites including Kiyomizu-dera Temple (the above photo) and Kinkaku-ji Temple, which are registered as parts of the historic monuments of ancient Kyoto, and Nikko Toshogu Shrine, which is registered as a part of shrines and temples in Nikko. In old times, temples were often built by the person in authority of the period. Temples registered as world heritage sites were built with advanced techniques both from the artistic point of view and as an architecture. It shows how much focus and energy were put on building temples by these men in power.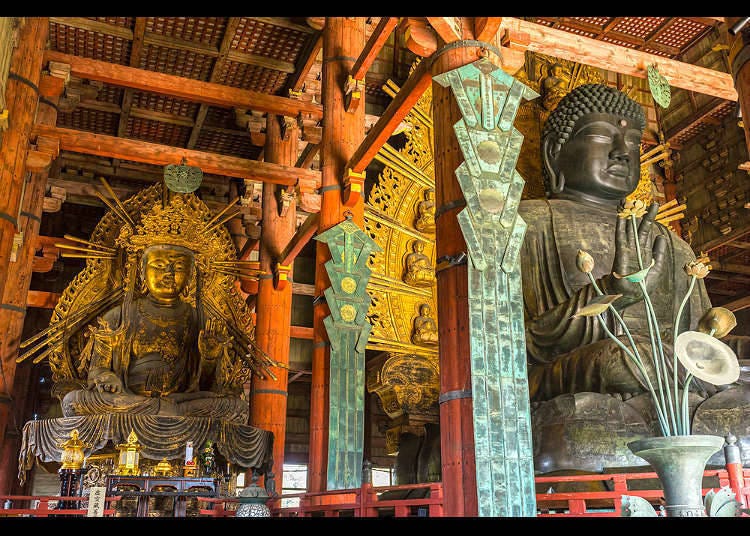 Originally, Buddha statues were not made in Buddhism. It is thought that the development of artistic sculptures led to create Buddha statues. Thus, their artistic values are very high. In Japan, Buddhist arts such as Buddha statues have flourished together with temples. Rushanabutsu, also affectionately known as the Great Buddha of Nara (the above photo) is 15 meters in height. This is also a very popular tourist spot. There are many other statues of Buddha across Japan including the wooden standing statues of Kongo Rikishi and the statue of Ashura in Kohfukuji in Nara.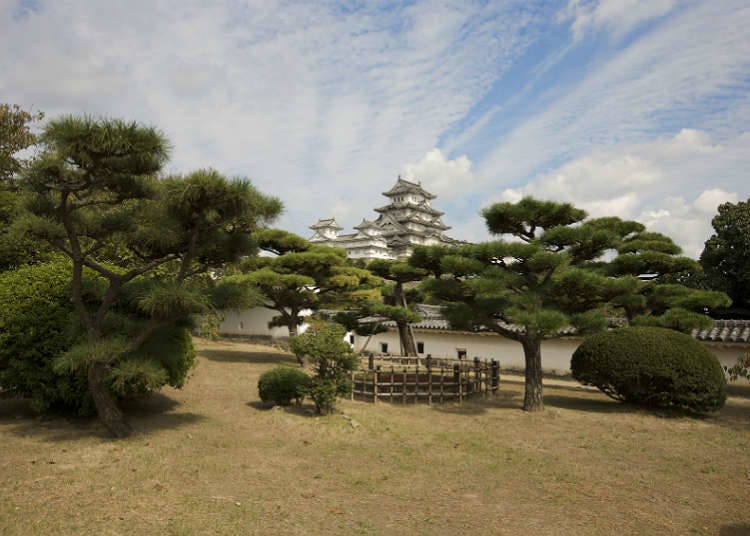 Castles were built by the shogun who ruled the area, and they still remain in many places in Japan. Many of them were built in Edo period. Castles are surrounded by stone walls and water-filled moats to prevent enemies from invading. At the center of a castle, there is a castle keep to observe enemies. Himeji Castle which is registered as a world heritage site, Nagoya Castle in Ehime, and Kumamoto Castle in Kumamoto are known as the three great castles in Japan.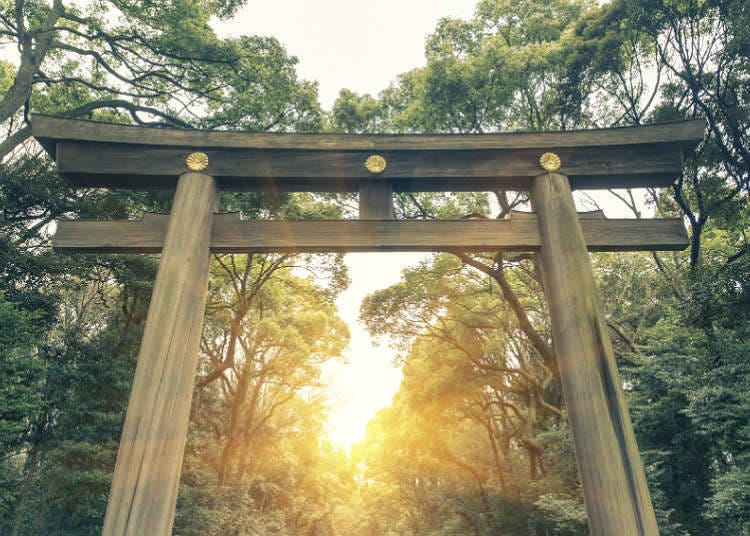 Torii is a structure which looks like a gate situated at the entrance of a shrine. Torii is considered to be the boarder between our world and the world of god which is located beyond torii. There are various theories as to the origin of torii, but there is a reference which shows torii had existed from around 800 AD. Itsukushima Shrine in Hiroshima has the Great Torii which is 16 meters in height. The torii is located on the seashore and looks like floating at high tide, which creates a fantastic scene. At Fushimi Inari Taisha in Kyoto, there are impressive ten thousand vermilion-lacquered torii standing in a line, and Motonosumi Inari Jinja in Yamaguchi is also famous with many torii.
Intangible cultural heritages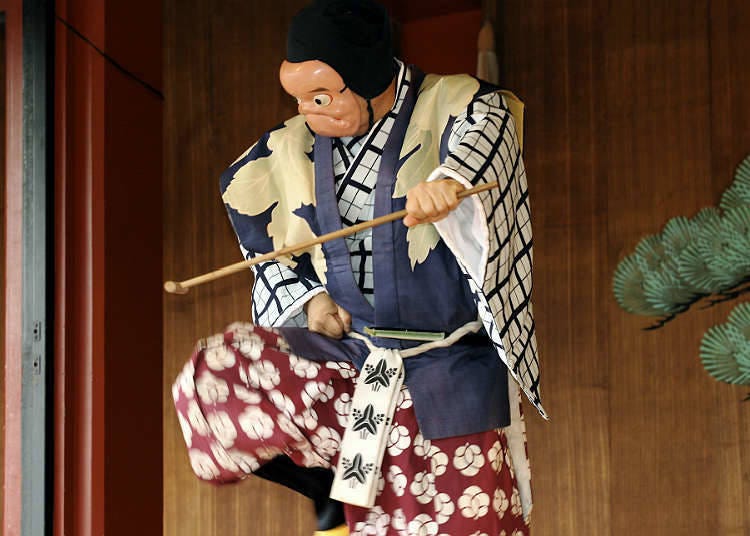 The traditional Japanese performance art, Noh (traditional masked dance-drama), kabuki (Japanese classical drama) and classical music such as gagaku (imperial court music) are intangible cultural heritages. Noh is one of theatrical arts and performed on a special stage called Noh stage. Noh is mainly dance and music, and some performers wear a mask called Noh mask when performing. Hemp fabric called Ojiya chijimi and silk fabrics called Yuki tsumugi are also intangible cultural heritages.
Souvenirs from cultural heritages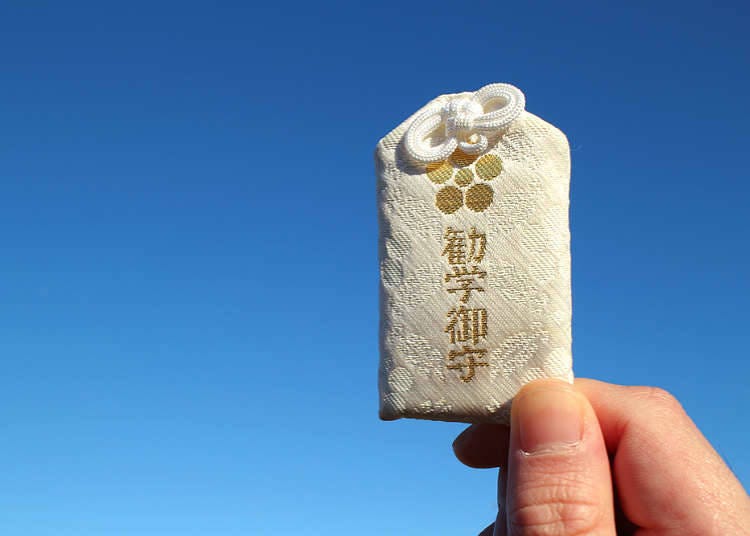 You can buy good-luck charms at temples and shrines. An amulet is inside a cloth bag, and it is said to bring you good luck while you keep it with you. There are various types of charms such as for the well-being of your family, for academic achievement and for victory and good performance in sport. In areas with many temples and shrines, there are a number of shops selling drinks, sweets like steamed buns, and local specialties.
*This information is from the time of this article's publication.
*Prices and options mentioned are subject to change.
*Unless stated otherwise, all prices include tax.