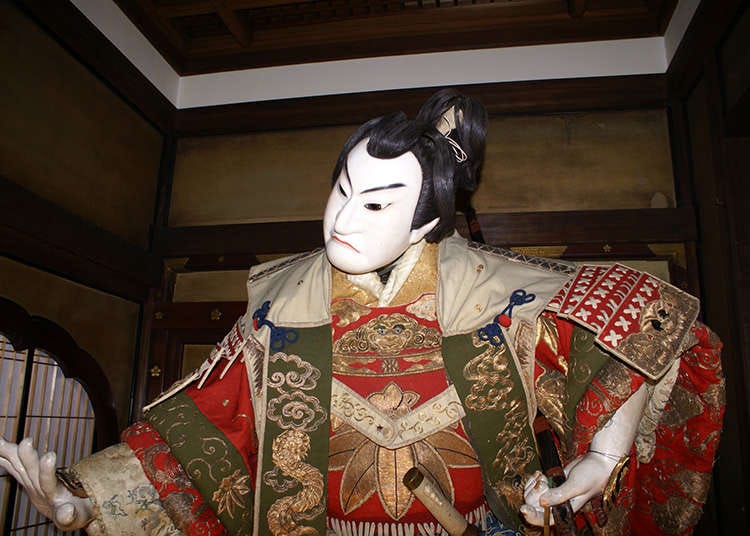 Ningyo joruri is a traditional Japanese performance art that uses puppets, each operated by three people, to perform a variety of different plays and stories. This art form is also known as bunraku and was registered as a UNESCO Intangible World Heritage in 2003, acknowledging its long tradition and cultural importance.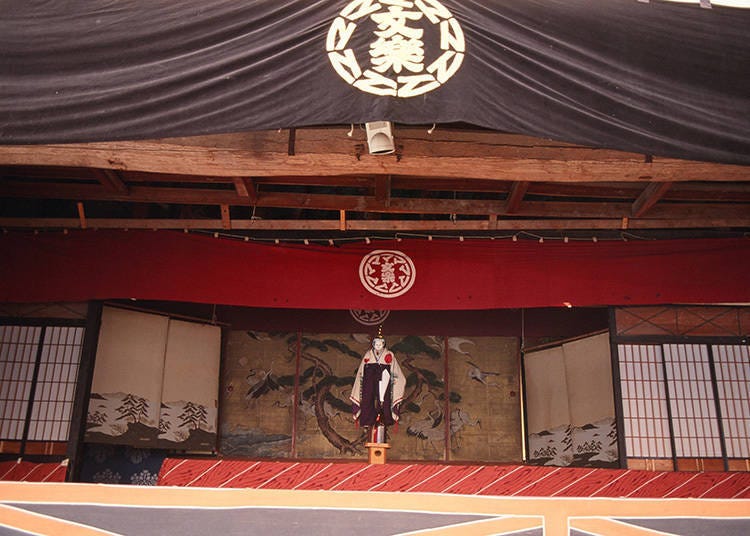 The roots of ningyo joruri date back to the year of 1684 when the first bunraku theater was set up in Osaka by a professional narrator called Takemoto Gidayu. Ningyo joruri is actually a fusion of two performance arts that have existed way before: common puppetry and narrative storytelling accompanied by simple instruments. While ningyo simply means puppet, the term joruri is a bit more complex. It actually has its roots in a tale called Princess Joruri which was commonly performed by said storytellers. Over time, the term joruri started to stand for the entire genre of chanted narrative.
Ningyo joruri was a massive success and only about one-hundred years late, it had spread from one major cultural center, Kansai, to the other: the Japanese capital, Edo. Various new schools were founded to teach their very own way of performing and various different legends and stories were acted out on major stages.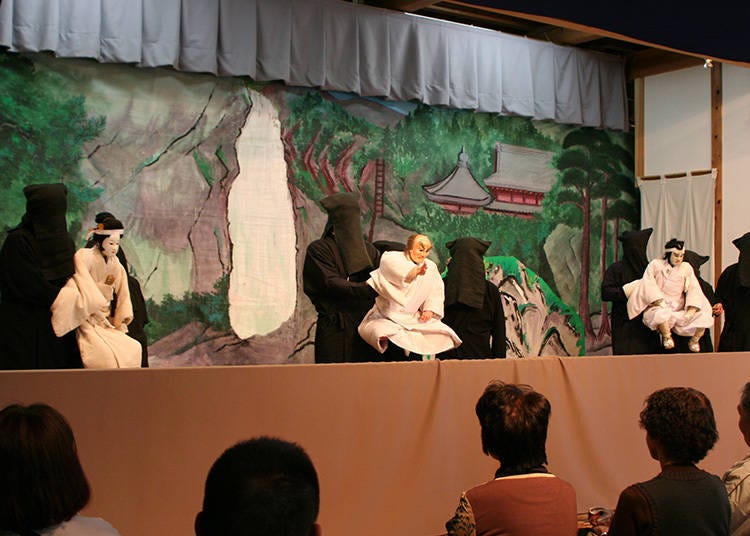 Let's take a look at how ningyo joruri is performed. Three people operate each puppet. They are covered in black clothing but in some cases they may show their faces in especially important scenes. The narrator of the drama, called tayu, cleverly brings the world of the story to life by playing the part of several characters and describing the scenery as a narrator. Music is also an important part of ningyo joruri, usually performed by shamisen players.
How to Enjoy Ningyo Jurori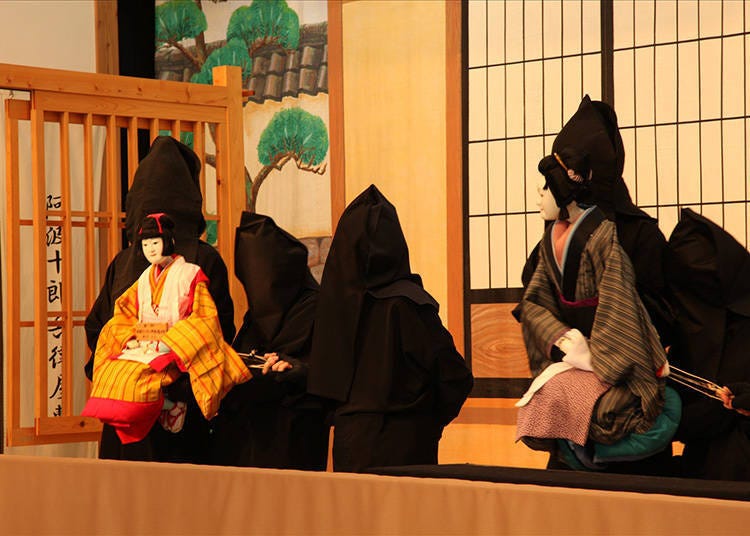 As a century-old art form, bunraku stays true to its traditions and still narrates the same legends, stories, and tales from the Edo period. As such, understanding a performance can be rather hard because a lot of the language that is spoken during the play is old Japanese. The majority of theaters usually offer paper guides and sometimes even earphones that offer additional explanations on both the plot and terms people might not understand. Certain places even feature monitors that show subtitles for the entire play but this, of course, varies by location.
The Ningyo Joruri Program
Ningyo jururi is divided into jidaimono, which are stories from before the Edo period, sewamono, depicting the daily lives of the common people, and keigoto, which focuses more on music. The most common example of jidaimono is Yoshitsune Senbonzakura, while Sonezaki Shinju is for sewamono, and Gojo Ohashi for keigoto.
Ningyo Joruri in Various Areas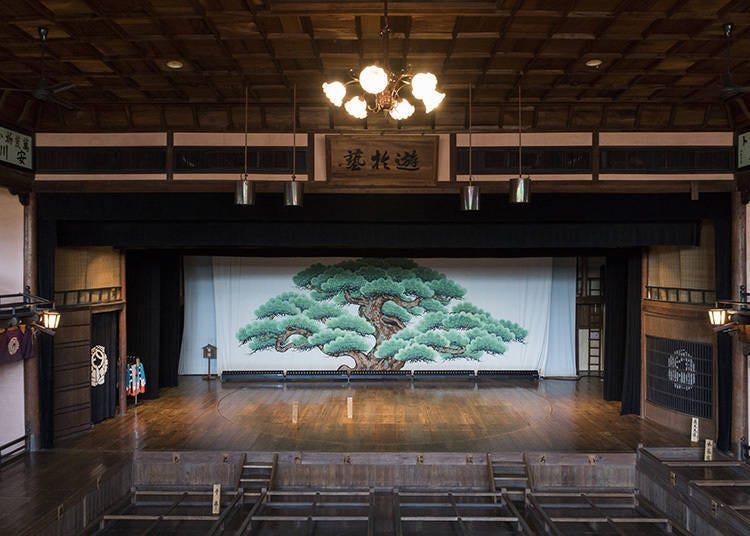 Traditional puppet performances can be enjoyed in most major cities throughout Japan, especially in Tokyo and Osaka, the birthplace of ningyo joruri. The art is also being performed in halls and theaters of rural areas outside large cities. At the National Bunraku Theatre located in Chuei, Osaka, you can also enjoy Noh among other traditional performance arts.
*This information is from the time of this article's publication.
*Prices and options mentioned are subject to change.
*Unless stated otherwise, all prices include tax.