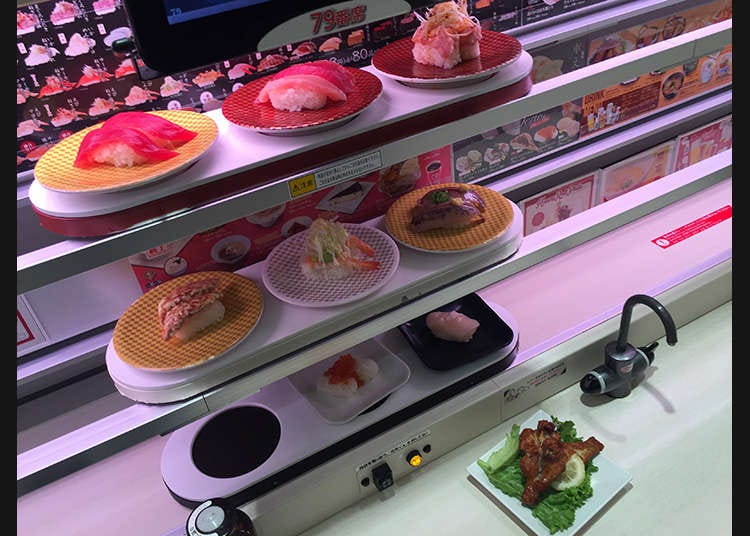 Sushi is synonymous with Japanese food and known practically throughout the world. In modern Japan, rotating sushi is popular because it is fast and reasonably priced. There are all sorts of shops with their own unique ways of presenting sushi in this format, such as the types of rotation lanes and ingredients used. Either way you like your sushi, it's no doubt that it's a must-try item when you visit Japan.
The History of Rotating Sushi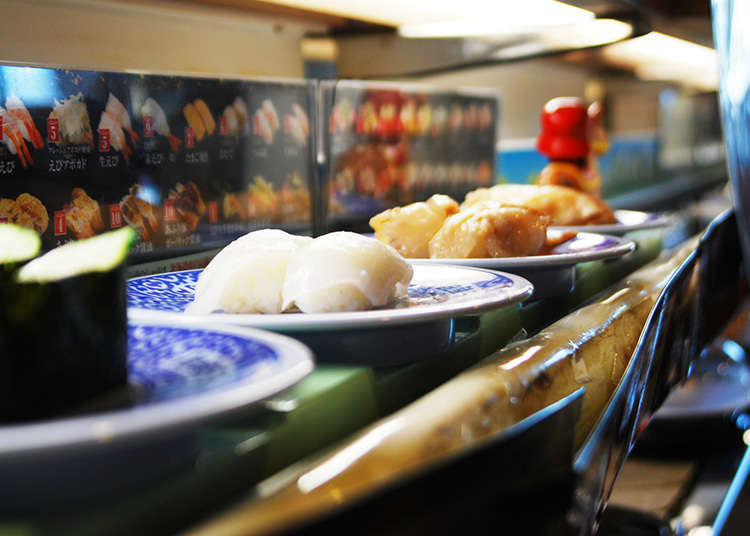 The first rotating sushi restaurant of Japan opened in 1958. It was "Mawaru Genrokuzushi 1st", born in Higashi-Osaka in Osaka prefecture. Yoshiaki Shiraishi, the founder of Genroku Industry Co., Ltd., was inspired by the conveyor belts used in beer factories, and invented the "kitchen counter with a conveyor". Genrokuzushi exhibited in the Japan World Exposition and promoted its name and new system. From there, the business boomed and gained popularity so fast that it opened over 200 shops since 1970. Since then, it became a well-known restaurant for rotating sushi among all Japanese.
Unique ingredients of rotating sushi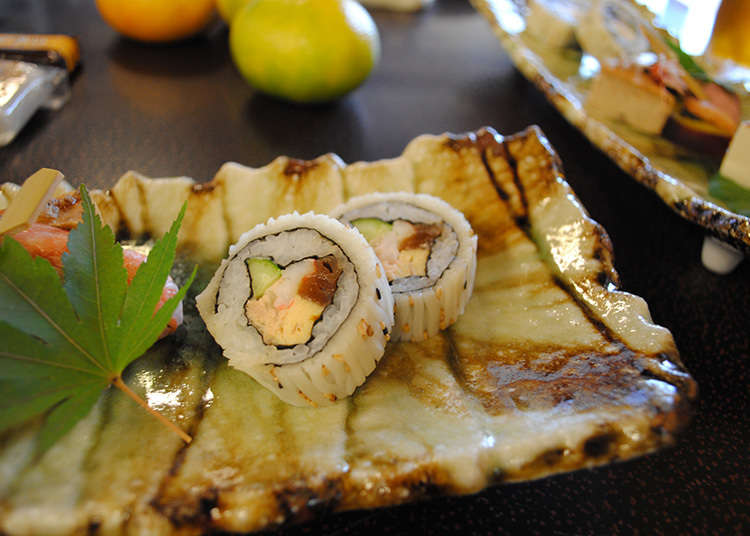 Seeing as rotating sushi became so popular, some restaurant began to device new ingredients to incorporate with their sushi menu. Unique ingredients other than seafood began to be used. Soon enough, ingredients arranged with western seasoning and cooking methods appeared one after another.

There are combinations such as tuna with mayonnaise, corn with mayonnaise, and even hamburger!
Conveying sushi on three high-speed lanes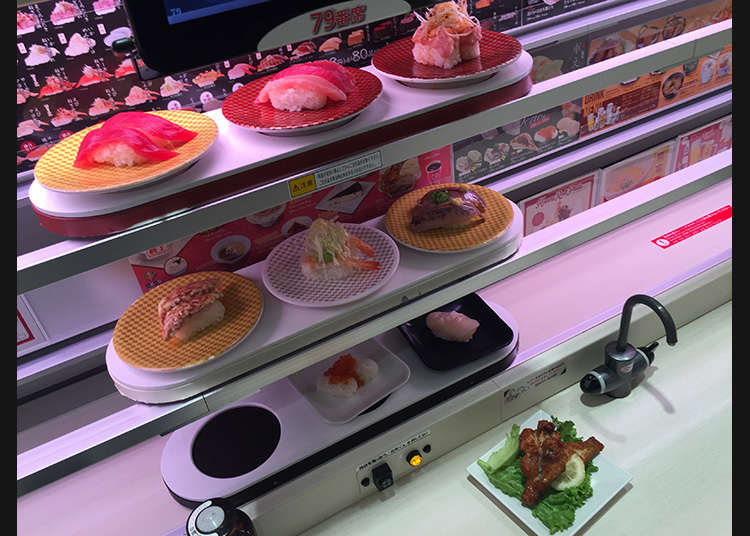 Many sushi restaurants these days utilize touch panel menus that you can use to easily select your items. Although you may not see sushi rotating like you normally would, your ordered items will actually jet from the kitchen to your table quickly and efficiently.

Seeing these "sushi lanes" in action is pretty fun, as they whoosh back and forth between tables. The majority of the sushi starts at about 100 yen per plate and there are over 80 kinds to choose from. Ingredients are of high quality and some have roasted pepper and spicy seasoning! This place is so popular it can sometimes be difficult to snag a seat, but it's always worth it!
魚べい 渋谷道玄坂店

Address

2-29-11, Dogenzaka, Shibuya-ku, Tokyo, 150-0043, Japan
Western Rolls and Unique, High Quality Ingredients!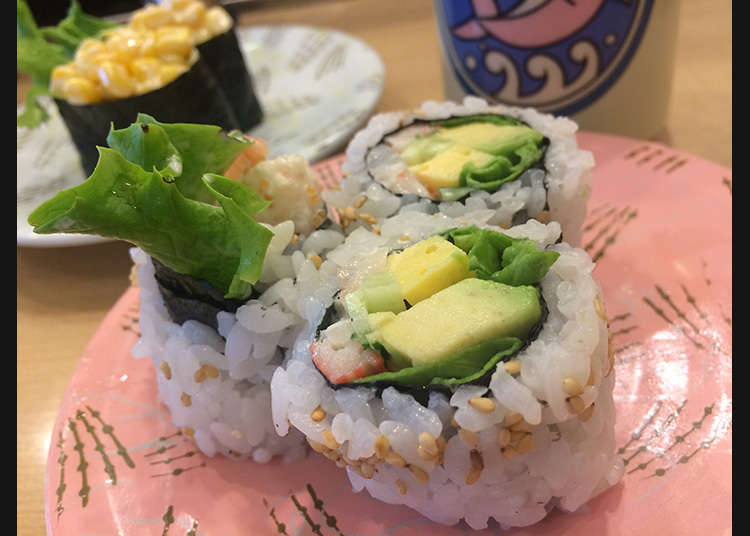 This is a rotating sushi restaurant famous for using Hokkaido's fresh seafood as ingredients. Beyond the rotation lane, you can see chefs making sushi. Each plate is from 150 yen to 600 yen, so you can relax without needing to worry about emptying your wallet!

The recommended sushi are sushi rolls with plenty of ingredients such as "California roll", "avocado salmon roll", and "avocado shrimp roll", and sushi topped with western ingredients such as salt, lemon, and roasted cheese.
トリトン 東京スカイツリータウン(R)ソラマチ店

Address

1-1-2, Oshiage, Sumida-ku, Tokyo, 131-0045, Japan
*This information is from the time of this article's publication.
*Prices and options mentioned are subject to change.
*Unless stated otherwise, all prices include tax.