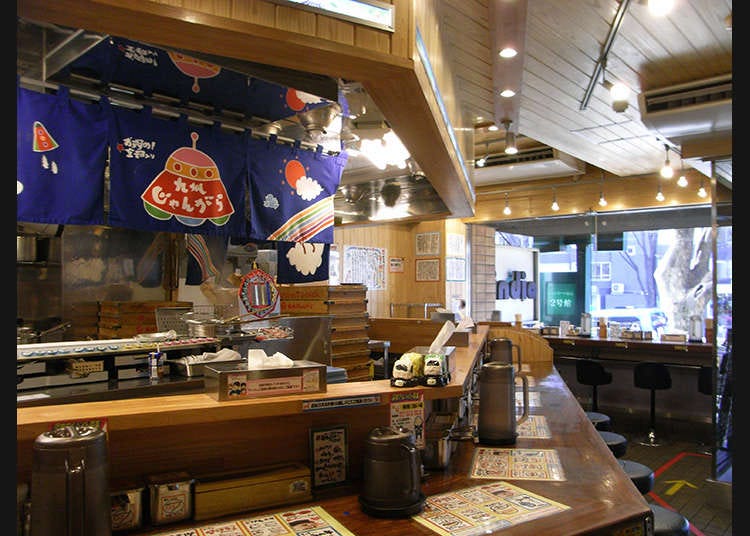 Ramen was brought to Japan from China more than 100 years ago, and it uniquely evolved into Japanese ramen. Especially in these 10 years, ramen has become a fad to the unprecedented level, and every ramen shop exercises their ingenuity in their seasoning and toppings. Japanese ramen has become a popular dish even overseas, so do check it out.
Rokurinsha, the leading dipping noodle shop in Tokyo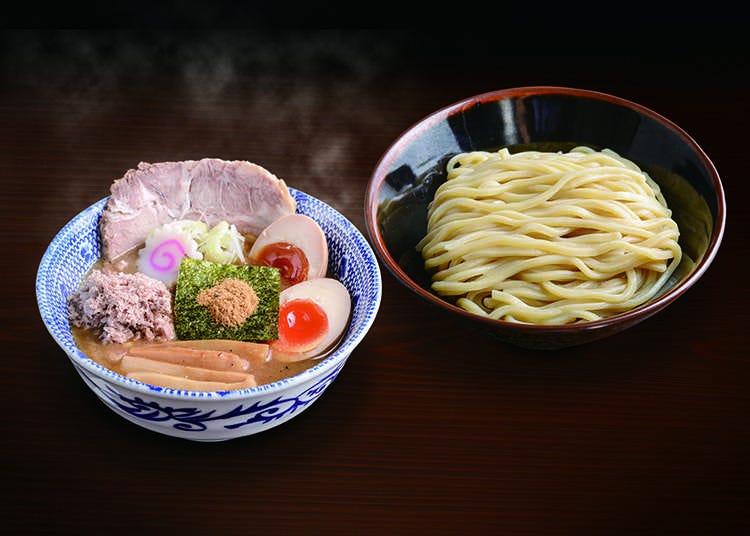 Rokurinsha opened in 2005, and immediately started leading the dipping noodle (tsukemen) scene in Tokyo. Dipping noodle is a type of ramen, which you dip cold noodle into the soup and eat. It is similar to the way we eat buckwheat noodle. The shop has been distinctive with its noodles which is thicker than those generally used for spaghetti, and its rich soup which is made by boiling the pork bone for long hours. And these characteristics now became the standard for the Japanese dipping noodle. The shop is so famous that it has been featured on various TV programs and magazines, and there is always a long queue.
Rokurinsha Tokyo Tokyo Soramachi Shop

六厘舎TOKYO 東京ソラマチ店

Address

Tokyo Skytree Town soramachi 6F, 1-1-2, Oshiage, Sumida-ku, Tokyo, 131-0045, Japan
Kyushu Jangara, popular shop for over 30 years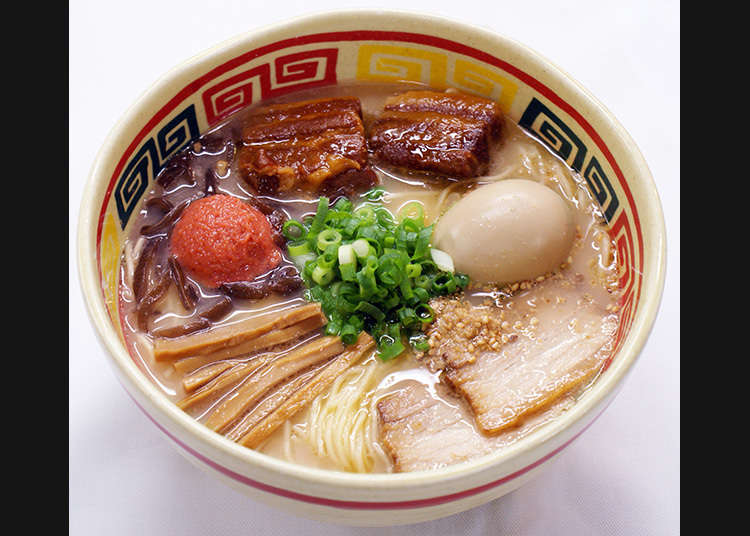 Kyushu Jangara is a well-established tonkotsu ramen shop, and it has 7 branches in the Tokyo Metropolis including Harajuku, Akihabara, Ginza and Akasaka. The most prominent characteristics of their ramen are their extra-thin straight noodle and pork bone soup seasoned with soy sauce. Its pork bone flavored broth with a unique sweetness has remained popular since its foundation in 1984. They offer a wide variety of dishes including their signature dish, Kyushu Jangara, as well as Bonshan which is popular with its creamy texture.
Kyushu Jangara Harajuku Shop

九州じゃんがら 原宿店

Address

1-13-21, Jingumae, Shibuya-ku, Tokyo, 150-0001, Japan
Butao, a tonkotsu ramen shop and a long queue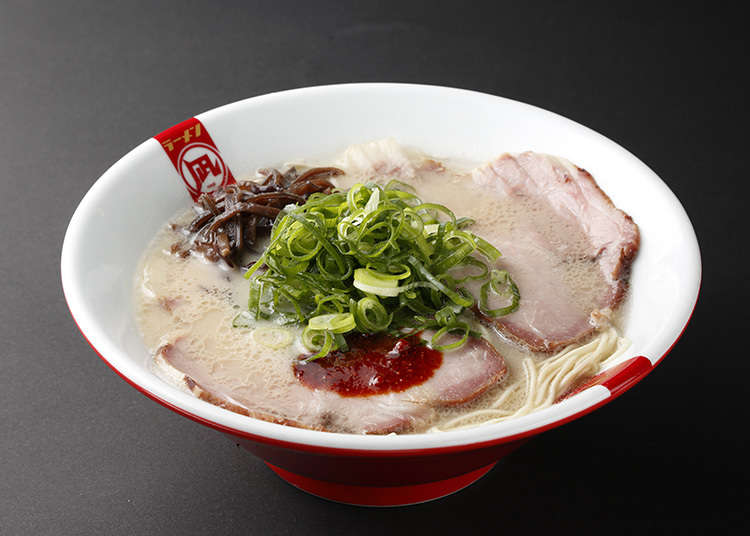 Butao is located in Shibuya, known as the town of young people, and the area is always bustling with students. The ramen with extra-thin noodles in rich soup made by simmering the pork bone for long hours is popular among overseas visitors as well. Also, the dried sardine ramen, which soup has a strong flavor of dashi extracted from over 20 kinds of dried fish, strongly shows the deliciousness of dashi, one of Japan's traditional cooking techniques. Butao has expanded overseas since 2010, and they currently have multiple branches in Taiwan, Philippine and Hong Kong.
Ramen Nagi Butaou Shibuya Shop

ラーメン凪 豚王 渋谷店

Address

1-3-1, Higashi, Shibuya-ku, Tokyo, 150-0011, Japan
Asakusatai, characteristic rich soup and laver!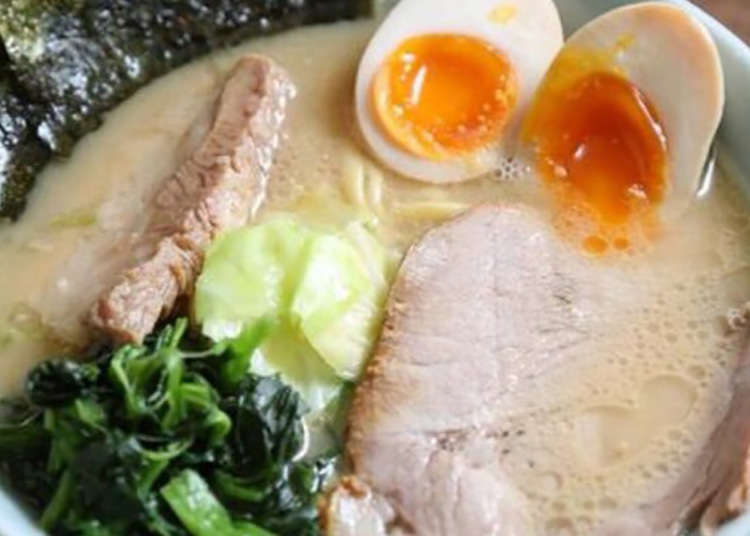 There are many overseas visitors in Asakusa, and there are also many ramen shops. The most recommended shop is Asakusatai located right in front of the Asakusa Station which opens until 4:00 a.m. Yokohama Iekei Ramen with rich soup extracted from the pork bone is a genre of ramen born in Yokohama in the 1970s, and is famous for its toppings including large roasted pork fillet, boiled spinach and 3 large sheets of laver. You can choose the texture for the noodles (hard, regular, soft), richness of the soup (rich, regular, light) and the amount of oil (more, regular, less) when making an order, so try to order your perfect ramen. If you drink up the soup, you will get a coupon you can use at your next visit.
Tonkotsu Shoyu Ramen Asakusatai

豚骨醤油ラーメン 浅草隊

Address

2-19-13, Kaminarimon, Taito-ku, Tokyo, 111-0034, Japan
*This information is from the time of this article's publication.
*Prices and options mentioned are subject to change.
*Unless stated otherwise, all prices include tax.