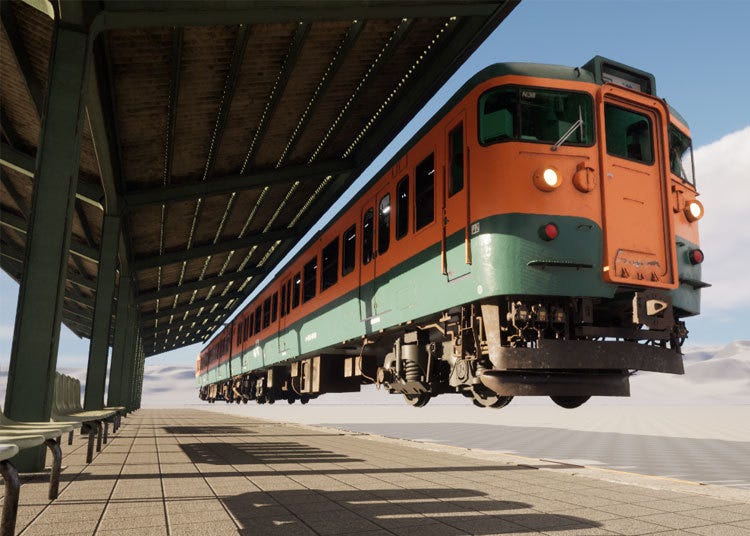 Japan began constructing railroads 150 years ago in 2022! To celebrate the occasion, JR Ueno Station will be holding an anniversary celebration, Beyond Station Expo UENO, from October 14-30, 2022.

As a stop for both Shinkansen and express trains, Ueno Station is a busy hub for travelers every day. Beyond Station Expo UENO will take place across three zones to showcase popular line destinations like the Niigata / Sado area and East Japan area.

This is your chance to enjoy looking back on 150 years of rail and – and experience traditional Japanese arts and cuisine at the same time!

(Main image is for illustrative purposes and may differ from the actual experience.)
Filled with the excitement of the real thing! View train exhibitions in AR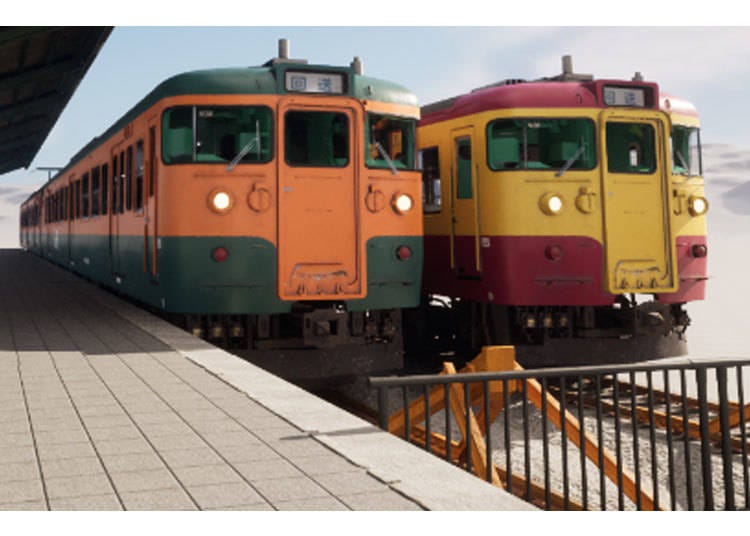 In the Culture / History Zone - Travel Back 150 Years (near platforms 15 and 16), you can view trains using augmented reality (AR) technology.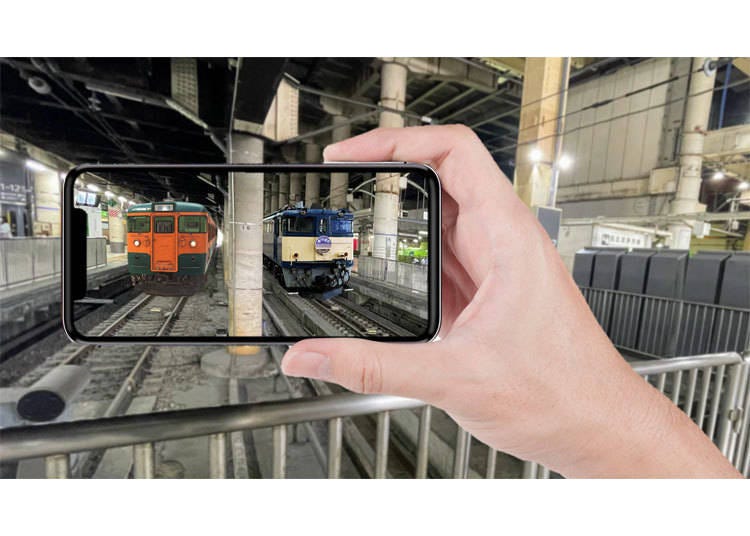 The first train in the exhibit is the Class EF64 electric locomotive, which connected Ueno to the Joetsu and Hokuriku regions in north mainland Japan for many years.

There's also the 115 series electric train, which serviced the Niigata area as a commuter train. These trains were used for almost half a century, and to create an AR experience just like the real thing, many photographs from all angles were combined to create 3D models in a process called photogrammetry.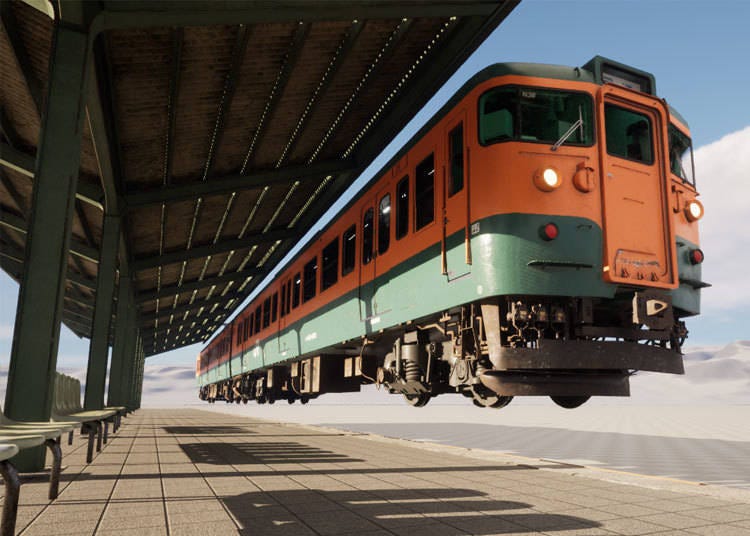 The multiple AR exhibits provide experiences unique to the technology. You can lift up the virtual train to peak at its rarely-seen undercarriage, or view the exquisitely detailed interior of the 115 series. You can listen to the sounds of their motors spinning up, play with the headlights and destination signs, and enjoy other fun gimmicks made possible with AR.
Event details
・Period: October 14-16 (Fri-Sun); October 28-30 (Fri-Sun)
・Time: 11:00 a.m. – 4:00 p.m. on exhibition days (30-minute group switching; ends at 3:00 p.m. on Oct. 30)
・Venue: Ueno Station near Platforms 15 and 16
・Ticket Purchases: At JRE Mall (online), purchase a "115 Series / Class EF64 Electric Locomotive File and Coaster Set" and receive an e-Ticket
・Price: 2,000 yen (with tax)
・Available: 1,450 sets in total (planned)
・Purchase URL: https://www.jreastmall.com/shop/c/cI9xx/ (In Japanese)
Also check out the Original Panda Totebag craft workshop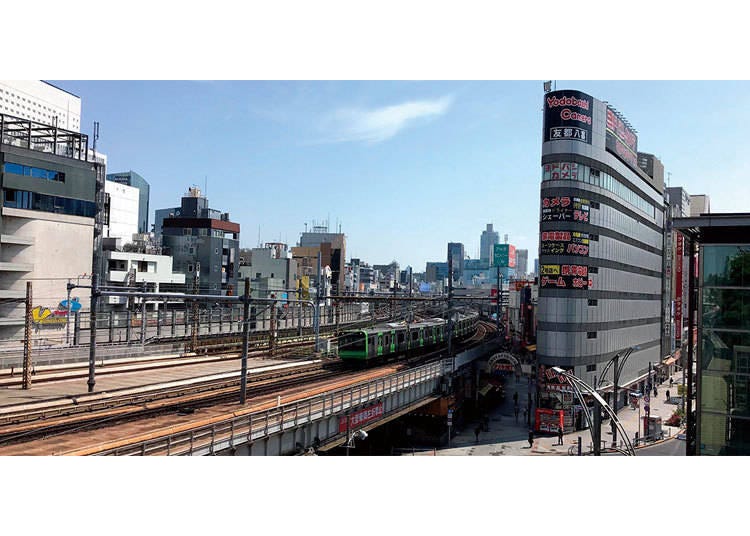 A look at event locations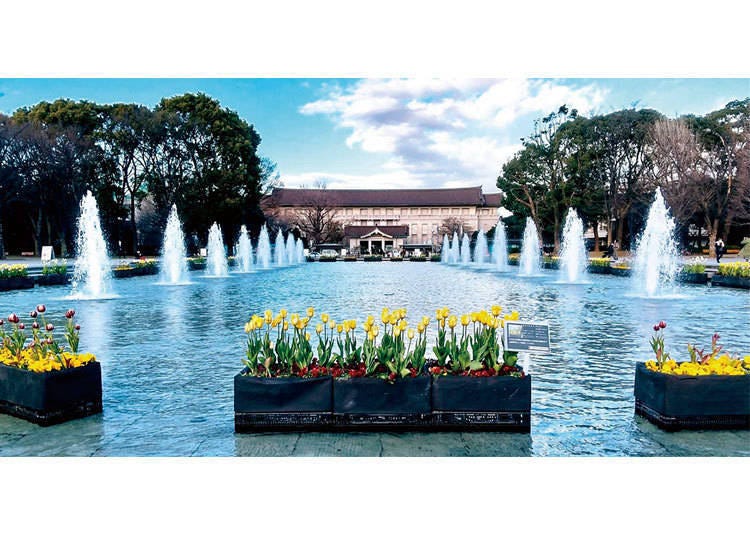 A look at event locations
An event concerning Ueno as a city will be held at the City Zone, at the walkway near the Park Entrance ticket gates.

One fun aspect is the Ueno City/Station Stamp Rally - 150-Year Journey. Experience 150 years of Ueno-area culture and history and join in a digital stamp rally around Ueno Station and its surrounding area!

There are ten places you can get stamps. Nature and art entwine in the Ueno Area, and the Okachimachi Area is lined with shopping spots new and old. When seeking out stamp rally locations, you'll undoubtedly discover new things.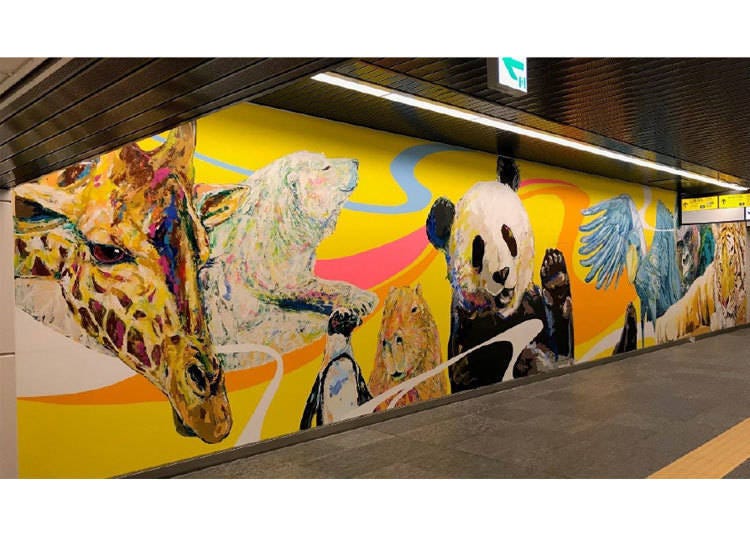 There's also the Giant Panda Arrival 50th Anniversary Workshop! In celebrating the 50th anniversary of the arrival of Ueno Zoo's first giant panda, a child-oriented workshop will be held where participants can add color to their tote bag's design. The sketch comes from artist NiJi$suke (Nijisuke Doi) and can also be viewed on the UENO ART WALL in Ueno Station.
An experience for all the senses! Niigata / Sado traditional arts and locally made products available at Ueno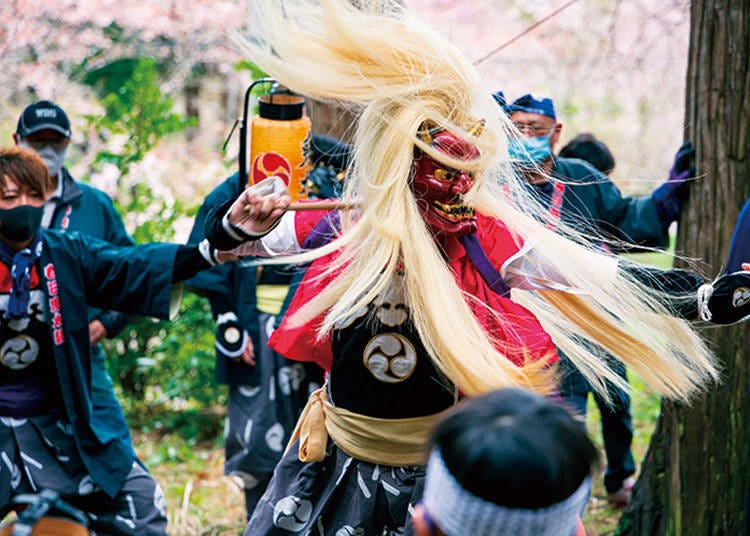 Sado traditional performance, "Onidaiko"
In the Local / Lifestyle Zone (Grand Concourse near central ticket gates), two exhibitions will be held to show what life is like in Niigata and Sado, split between two exhibition period.

For the first period between October 14-16 (Fri-Sun), the topic will be Traditional Art Five Sense Experience / Sharing and Creating Diverse Local Appeal, with a panel for introducing Sado culture, performances of traditional arts, and more. The traditional arts scheduled for performance are Onidaiko and Sado Okesa. You'll be able to see exhilarating Japanese dances up close!

For the latter period between October 25-30 (Tue-Sun), the topic will be Five Sense Experience - Niigata Produce Market. As the title suggests, the market will have events for all five senses, including directional sound speakers and specialized diffusers to share local sounds and scents. There will also be a specially built three-55 inch-panel display to make you feel like you've actually come to Sado.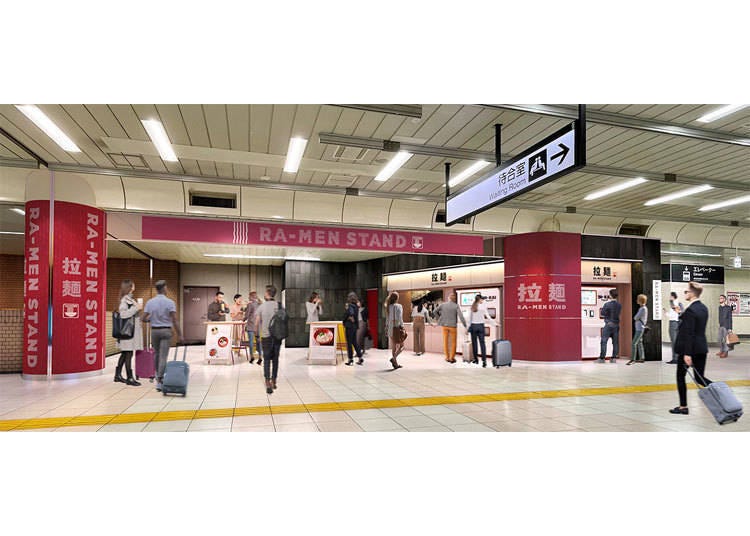 External perspective
In the Local / Lifestyle Zone (area just past the ticket gates), you'll find the Ra-men STAND, ramen vending machines set up for the Beyond Station Expo UENO event.

The first ramen you'll find is a specialty of Niigata's Tsubame-Sanjo area: séabura (back fat) ramen. It consists of extra-thick ramen noodles in a rich soy sauce broth, decorated with fatty slices of pork that stimulate the appetite. Its vending machine will be positioned near the waiting room at Ueno Station B3 Shinkansen Concourse. It would make a fine detour before or after a trip.

AR exhibits, a digital stamp rally, ramen vending machines – Beyond Station Expo UENO will have all this and more. Purchase your tickets to experience 150 years of Japan's railroad industry using cutting-edge digital technology!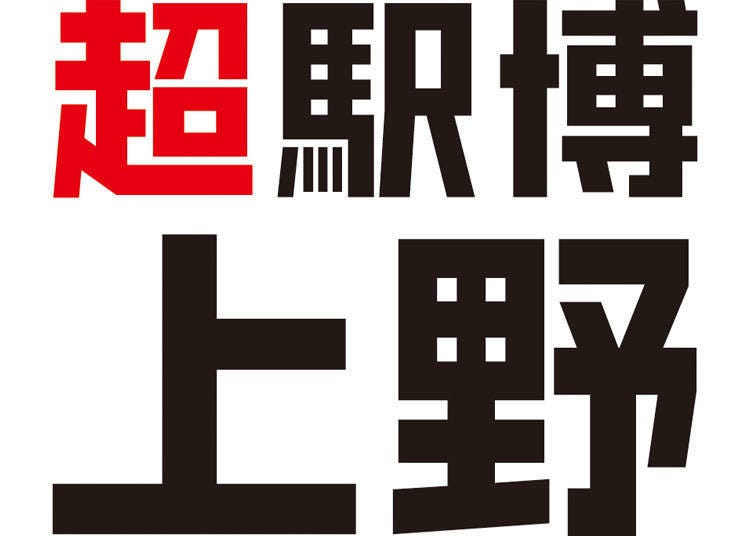 Beyond Station Expo UENO event details
・Period: October 14-30, 2022
・Location: JR Ueno Station (Digital Stamp Rally includes surrounding area)
・Address: Ueno 7-chome, Taito Ward, Tokyo

Beyond Station Expo UENO Official Website: https://www.jreast.co.jp/tokyomovinground/exhibition/chouekihakuueno/ (in Japanese)
*This information is from the time of this article's publication.
*Prices and options mentioned are subject to change.
*Unless stated otherwise, all prices include tax.
Limited time offer: 10% discount coupons available now!