Omori Town forms part of the larger Iwami Ginzan Silver Mine and its Cultural Landscape World Heritage site. Stroll down the atmospheric street of historical wood-paneled buildings—the machinami—to find a mix of traditional shops and modern culinary spots, and discover more about the area's rich history at the Iwami Ginzan Museum.
Iwami Ginzan Museum—background to your Iwami Ginzan exploration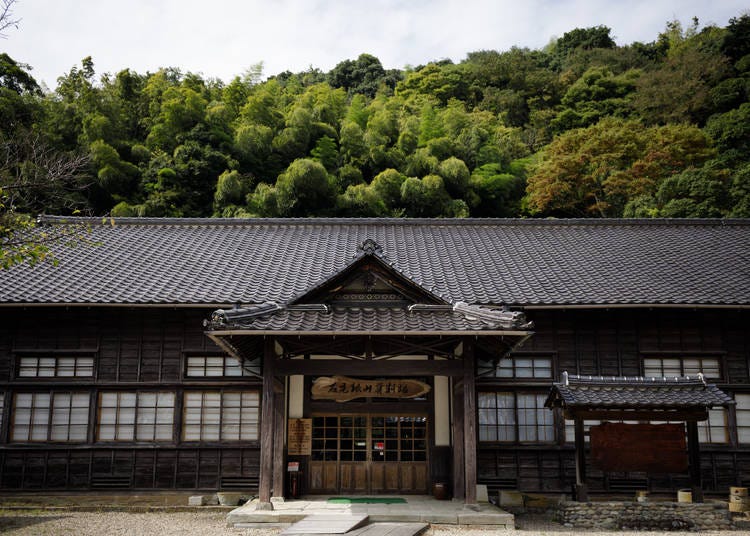 Iwami Ginzan Museum—a treasure trove of history
Local resident Louie Miura took us around the small museum and showed us the interesting artifacts that relate to the dramatic history of Iwami Ginzan. The museum was a good starting point for exploring Omori Town and the Iwami Ginzan area because it gives important context. If visitors contact the museum in advance, an English speaking museum guide can be arranged.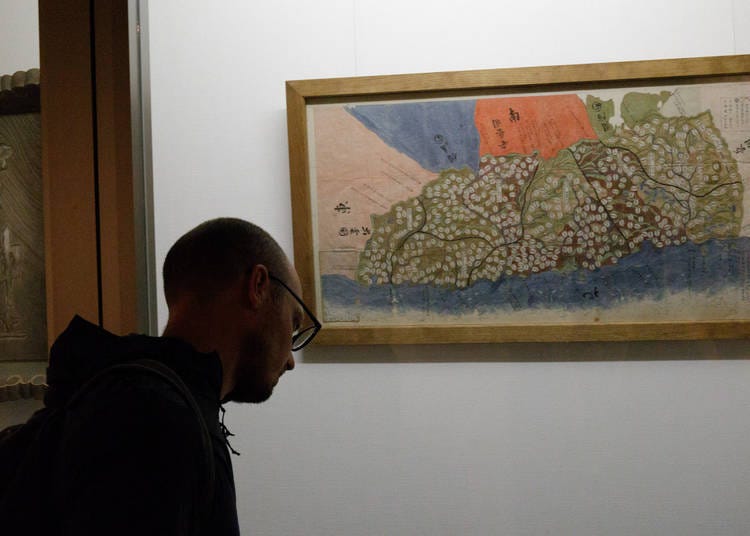 Learning the background to the area gives a better travel experience
A small-scale model of the mountains and layout of the silver mine gives you an idea of how expansive the mining site was. It also strikes you how dangerous this work must have been, not to mention incredibly labor-intensive. Miners would use chisels and hammers—you can see some on display—before the development of dynamite.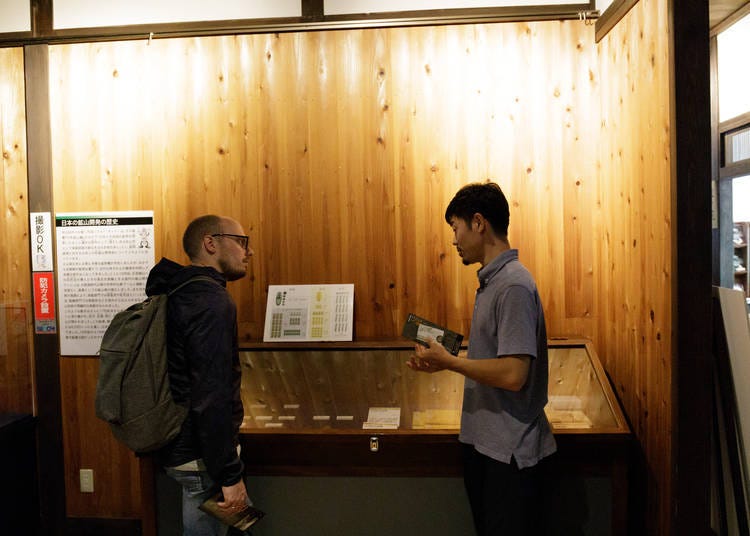 Discovering more about the history of Iwami Ginzan silver mine
When asking Louie about the miners' pay, it was surprising to hear him say, "Actually, it seems like it was pretty good." The silver mine was an incredibly valuable resource for the ruling samurai government, so efforts were made to make it a decent place to work. However, there was a payoff—miners' life expectancy was pretty short. Miners who made it to 30 years old were presented with a whole sea bream to celebrate their longevity.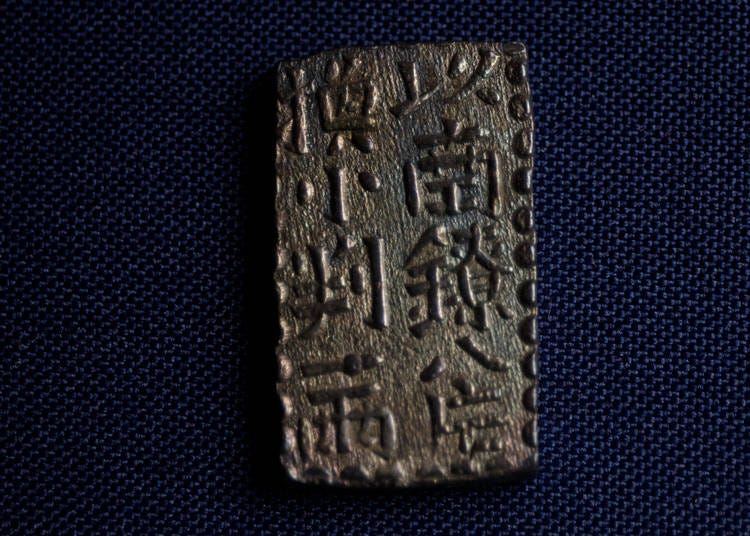 Heavy metal on display in the museum
A small display-case of silver coins shows some slim, oblong silver bars known as cho-gin. It was very surprising to learn that little if any, silver from Iwami Ginzan remains in Japan. Louie explains, "The silver was mined and then sold to merchants from the Asian continent." Considering that at its height, Iwami Ginzan (along with other silver mines across the country) produced almost a third of the world's silver, that fact is quite startling.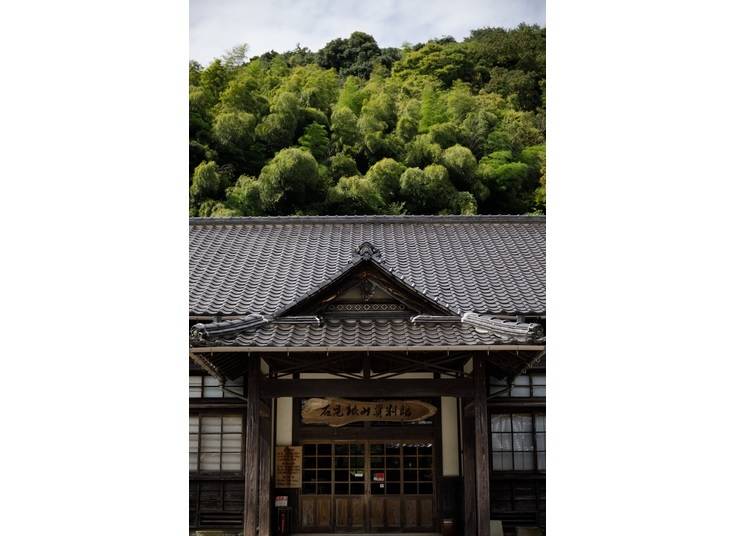 The museum building dates to 1902
The museum is located in the area's old government administration offices and dates to 1902. There's little in the way of English signage in the museum, but many of the exhibits are self-explanatory.
石見銀山資料館

Address

Ha159-1, Omori-cho, Oda City, Shimane

Dates/times: 9 a.m.-5 p.m.
Closed: Wednesdays (Dec to Feb), Dec 29-Jan 4
Price per person: 550 yen for adults; 450 yen for visitors from overseas; 250 yen for kids (tax-included)
Languages available: Japanese
Kumagai Family Residence—wander the rooms of a silver-merchant family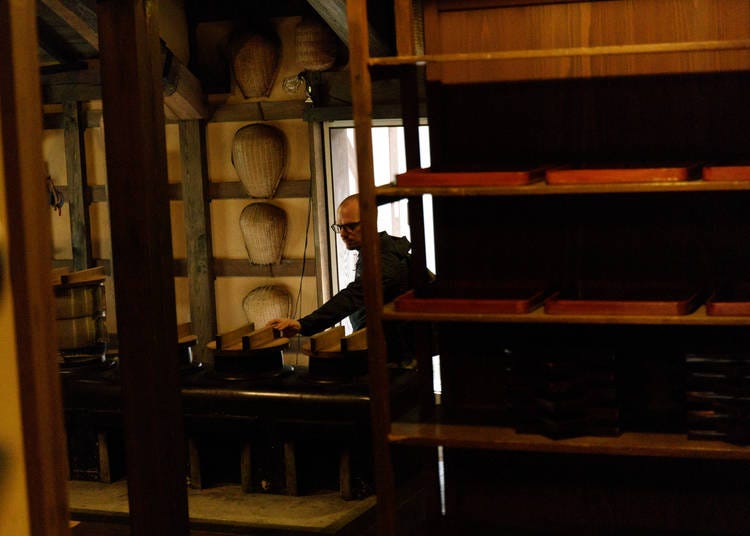 Discovering how the Kumagai family used to live
The Kumagai Family Residence is included under the Iwami Ginzan Silver Mine and its Cultural Landscape World Heritage Site banner. This family of silver merchants and sake brewers—among other professions—wielded enormous power and influence over the Iwami Ginzan area during the area's silver-mining heyday in the seventeenth century.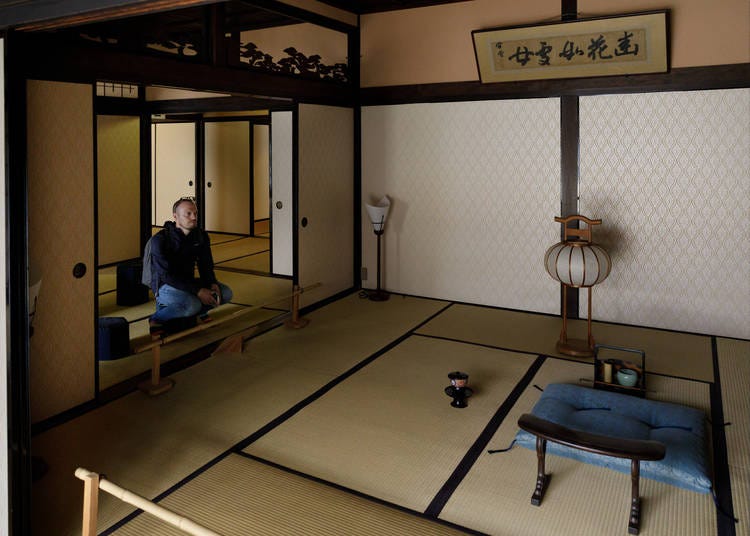 A room reserved for distinguished guests
The near-perfectly-preserved residence offers visitors a very rare opportunity to wander the rooms of a residence as it would have been centuries ago. English descriptions that explain the uses of each room provide some invaluable context, and the detailed and delicate wall hangings are changed to match the seasons. You can peer down into the secret basement under the living room that was used to store the silver. Apparently, historians only discovered these secret storerooms during large-scale renovations in the early 2000s.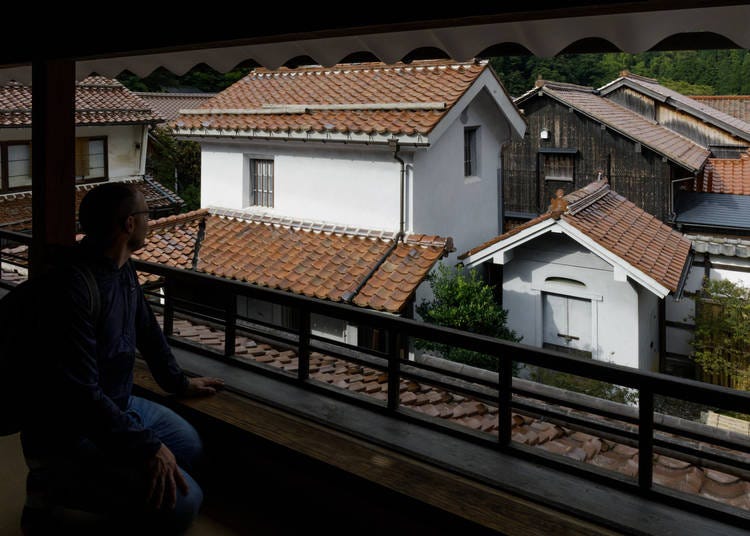 Fantastic views of the village
Climbing up the rickety staircase to the second floor, you get a fantastic view of the courtyard below. It's a great spot to take everything in: the distinctive "mouse-grey" walls on the first floor, the tan-colored tiles of the storehouses and surrounding buildings, and the idea that you're sitting inside a building of a once-mighty family.
熊谷家住宅

Address

Ha63, Omori-cho, Oda City, Shimane

Dates/times: 9:30 a.m.-5 p.m.
Closed: Last Tuesday of each month, Dec 29-Jan 3
Price per person: 550 yen for adults; 100 yen for kids (tax-included)
Languages available: Japanese
Backerei Konditorei Hidaka—authentic German bakery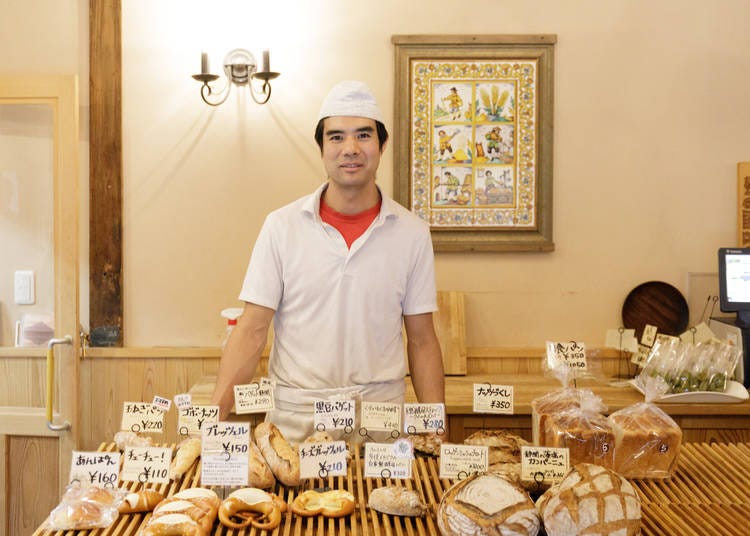 Mr. Hidaka and his range of German breads
"You can get pretzels in Tokyo, but I thought I could do better," says Mr. Hidaka, the head baker at Backerei Konditorei Hidaka, a small German bakery set among the historic buildings of Omori Town. Slide open the wooden doors and you're greeted by large loaves of German bread, perfect pretzels, and original breads using local ingredients—including walnuts and chestnuts from the nearby mountains—and yuzu, a sharp and zingy citrus fruit. Mr. Hidaka earned his baking stripes in Germany. During his five-year stay in the country, he honed his skills and was awarded Meisterbrief status after completing a tough tradesman's certificate program.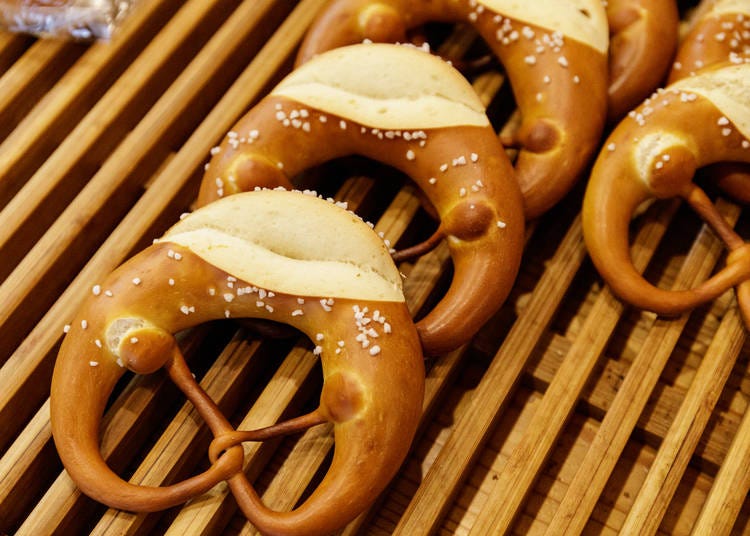 The pretzels are the main attraction
The pretzels are the star of the show here. Mr. Hidaka has perfected the technique of crafting the knotted bread, and fans of his work come from far and wide to get their hands on them. He strikes the perfect balance between chewy and crispy with just the right amount of salt.
Enjoy a pretzel in-store or on the go
Other items include a cheese pretzel and a "chu-chu" pretzel mouse, ideal for little ones. There's also an eat-in space where you can enjoy the taste of these breaded treats while watching Mr. Hidaka and his small team of staff baking in the open kitchen. Let the staff know if you want to eat in.
Backerei Konditorei Hidaka

ベッカライ・コンディトライ・ヒダカ

Address

Ha90-1, Omori-cho, Oda City, Shimane

Dates/times: 10 a.m.-5 p.m.
Closed: Tuesdays and Wednesdays
Languages available: Japanese
Gungendo—nourishment for body and soul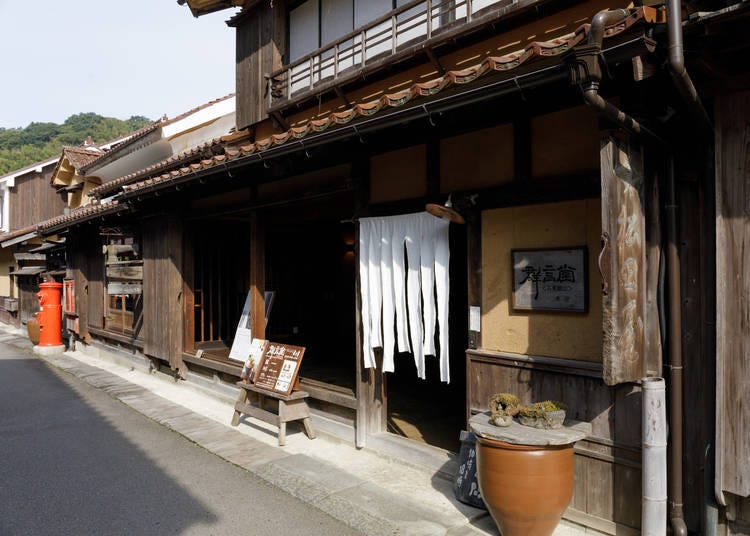 The Gungendo flagship store
Gungendo is the clothing and lifestyle brand of the Iwami-Ginzan Seikatsu Bunka Kenkyusho corporation. The flagship store sits along the main stretch of historic buildings that run through Omori Town. The chief designer, Tomi Matsuba, owns Takyo Abeke—a pioneering guesthouse located on the machinami. Her philosophy of "life with roots" is tangible in the store, from the colorful, lightweight clothing made with traditional techniques to the beautifully crafted mugs, plates, and other sundries.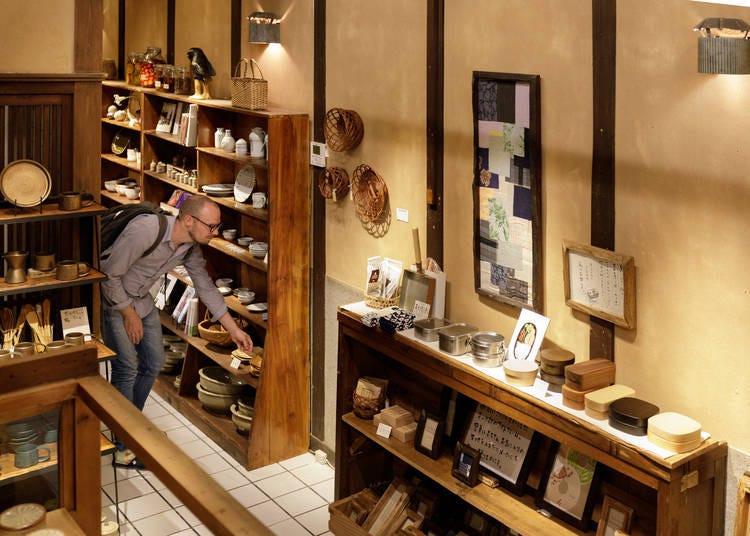 Browsing the shelves of Gungendo
The café-restaurant is a light and airy space at the back of the store that looks out onto the tranquil courtyard and garden. The menu offers dishes packed with local ingredients and plenty of nourishment. As to be expected, the dishes were exquisitely presented. The three musubi rice balls were wrapped in a bamboo leaf and the nori seaweed stand—also on the tables at Takyo Abeke—was a nice touch.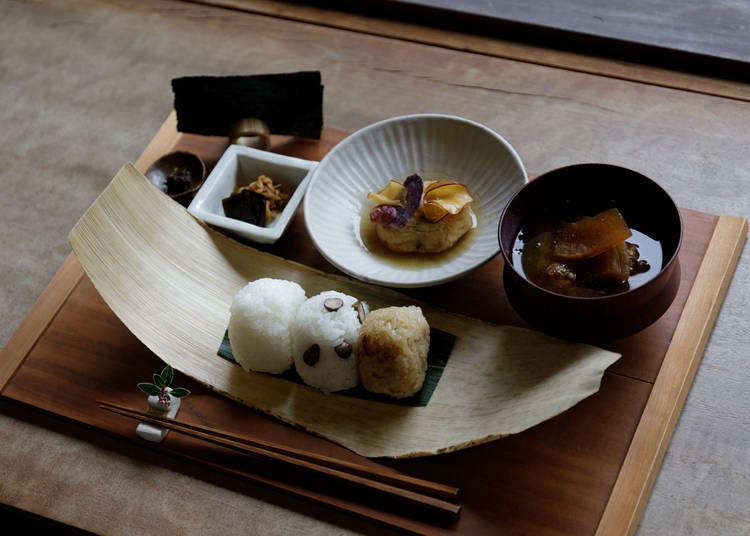 A healthy and perfectly presented lunch at the Gungendo store
Visiting the Gungendo store and eating in the cafe-restaurant helps visitors forge a connection with the area. Combine this with a stay at local guesthouse Takyo Abeke, and within a short time in Omori Town, you will start to feel part of the community. Spending time in this small town raises questions about the true meaning of a satisfying and enriching lifestyle.
群言堂 本店

Address

Ha183, Omori-cho, Oda City, Shimane

Dates/times: 10 a.m.-6 p.m.
Café: 11 a.m.-6 p.m. (Last order lunch: 3 p.m. Cafe: 5 p.m.)
Closed: Wednesdays
Languages available: Japanese
Arimakoueido and Gin no Mise—traditional snacks and silver souvenirs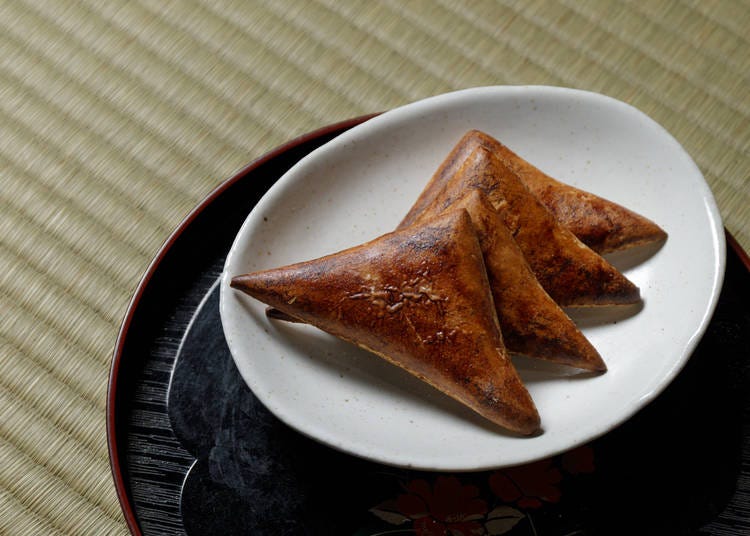 Savory-sweet geta-no-ha
Arimakoueido has been serving geta-no-ha for around 150 years. Geta-no-ha aren't quite biscuits and not quite senbei (Japanese rice crackers); they're a crunchy savory-sweet snack made from flour, eggs, and brown sugar. The friendly owner offers us some samples (and green tea to wash them down with) before we purchase a few packs for friends and family. The store has some eclectic hangings on the wall, including Kagura dance masks and black and white stills of Omori Town through the ages.
有馬光栄堂

Address

Ha141, Omori-cho, Oda City, Shimane

Dates/times: 9 a.m.-5 p.m.
Languages available: Japanese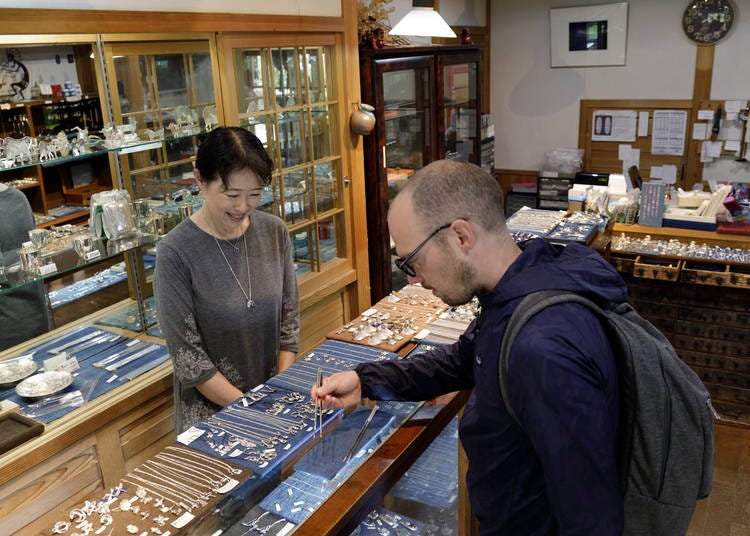 Trying out some silver chopsticks
The silver shop Gin no Mise is not far from the Iwami Ginzan Museum. This tiny shop in the atmospheric wooden building is packed full of silver bracelets, broaches, necklaces, cuff links, and plenty of other silver trinkets. The shop's owner showed us some original silver necklaces with pretty sakura-inspired motifs and a pair of slim, silver chopsticks. The friendly owner says, "Those in the know believe silver prices here are very reasonable."
銀の店

Address

Ha57-1, Omori-cho, Oda City, Shimane

Dates/times: 10 a.m.-5 p.m.
Closed: Tuesdays
Languages available: Japanese

*This information is from the time of this article's publication.
*Prices and options mentioned are subject to change.
*Unless stated otherwise, all prices include tax.