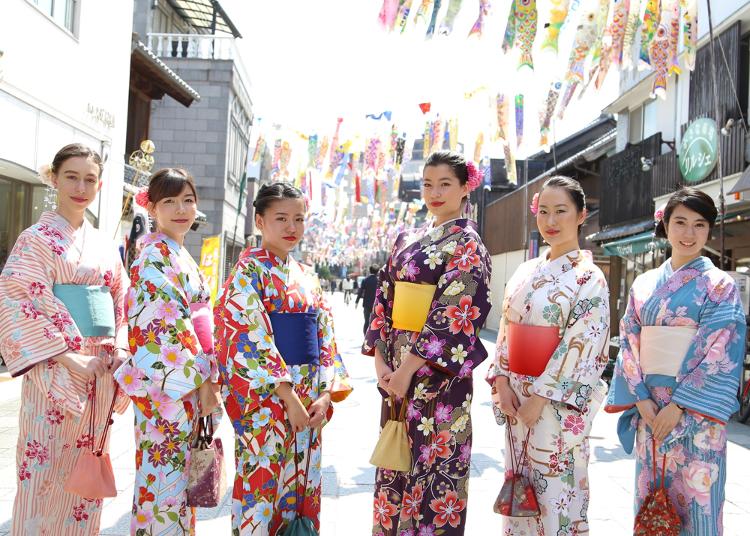 Here are the best Culture Experience in Tokyo and Surroundings, with travel tips and more, according to LIVE JAPAN, a top-class travel website for visitors to Japan. Our ranking is based on the most popular pages viewed by foreign visitors in a given category.

For instance, Studio Nanairo Asakusa, Asakusa Kimono Rental『DAIKICHI』, Tokyo Ramen Street and other related spots will be listed. Be sure to check them out during your visit to Tokyo and Surroundings!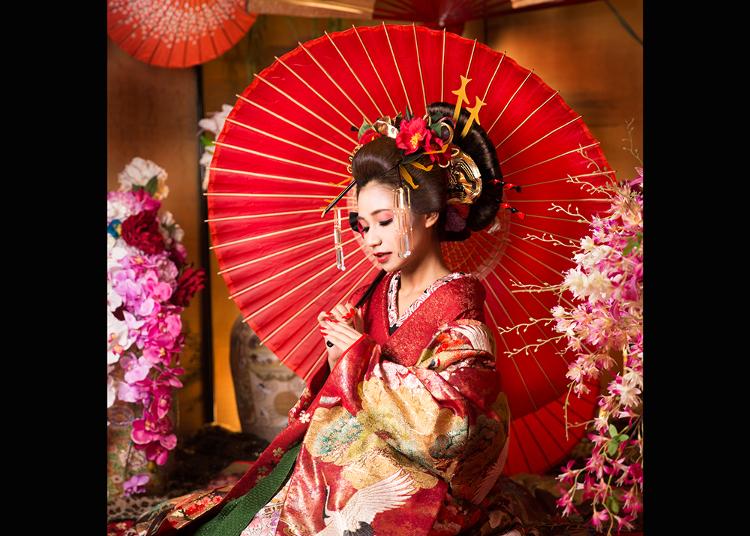 Conveniently located only a three-minute walk from Asakusa Station (subway/Tobu lines), Studio Nana-iro is a "transformational photo studio" right next door to Asakusa's famous Kaminarimon gate. It can be found in an 8-storey building easily recognizable owing to its scarlet pillars. One of the largest of its kind in the capital, the whole building is set aside for the studio's photography and transformational experiences. Come delight in a wonderful opportunity to transform yourself into an oiran (courtesan), maiko (apprentice geisha), geisha or samurai and meet a brand-new you.

*The reception staff provide service English (and Chinese, too), so overseas customers can visit without worry.
*There are more than 200 costumes (both kimono and dresses) in stock. In particular, the elegant and colorful wedding kimono are popular among both Japanese and overseas customers.
*A professional hair stylist will bring out the very best of your charms.
*A professional photographer will capture a perfect moment at one of four different photo studios.
*The studio is partnered with and offers coupons for a number of neighboring Asakusa enterprises, including rickshaw services, restaurants, and cake shops. There are also events held to provide customers with a wonderful experience while visiting the Asakusa area.
浅草変身写真館 スタジオ七色

Address

2-17-8 Kaminarimon, Taito-ku, Tokyo, 111-0034


Nearest Station

Asakusa Station (Tokyo Metro Ginza Line / Toei Asakusa Line / Tobu Isesaki Line (Tobu Sky Tree Line) / Tsukuba Express)
3 minutes on foot


Phone Number

03-3843-7716
2.Asakusa Kimono Rental『DAIKICHI』
Daikichi's Eight Advantages
1) We offer the most reasonably priced rental rates in the Asakusa area! Men's and women's kimonos and yukatas can be rented for as little as 1880 JPY!
2) We welcome walk-ins and large parties, and we are open all year round, Just bring yourself!
3) We are conveniently located just a minute's walk from Asakusa Station and the Asakusa Senso-ji temple (Kaminarimon gate)!
4)We have English and Chinese-speaking staff, so we can look after you in English and Chinese!
5) A professional photographer will take a photo of you in the studio located in our store for free (we also have lots of photo props ready).
6) If the weather is bad on the day of your reservation making going outside difficult, you can switch to our photo course!
7) All family members are welcome (We can handle children who are 80cm or taller and adults up to L size)
8) Of course we can help with your graduation photos and shichi-go-san celebration!

*Please note that business hours change according to the season.
Open 9:30 a.m. to 5:00 p.m. from November to March
9:30 a.m. to 6:00 p.m. from April to October (Open year-round)
Address

A one building 6F, 1-33-8, Asakusa, Taitou-ku, Tokyo, 111-0032
View Map

Nearest Station

Asakusa Station (Tokyo Metro Ginza Line / Toei Asakusa Line / Tobu Isesaki Line (Tobu Sky Tree Line) / Tsukuba Express)
1 minute on foot


Phone Number

03-6322-2777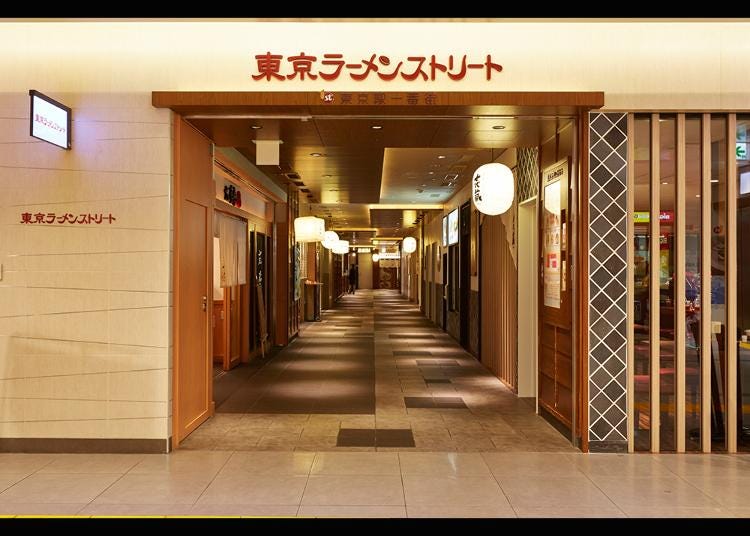 Street exclusively for leading ramen restaurants located on the basement floor of the Yaesu South Exit of Tokyo Station. The original concept was the ramen restaurants you want to go first in Tokyo and four restaurants including very popular Rokurinsha in Osaki, Tokyo where people queued up for its ramen, were originally opened in the street in 2009. In 2011, they had a grand opening with another four selected restaurants including Tokyo Station Ikaruga not to bore people with their ramen even if they eat ramen 7 days a week. Since then, new style ramen restaurants, Kizo serving Sendai beef tongue Negi-Shio (spring onion and salt) ramen, Oreshiki Jun serving pork born broth ramen and Soranoiro NIPPON were newly opened and the street is continuously developed. This is a new spot for foodies to enjoy famous Japanese flavors all in one place. It is directly connected to the station and the restaurants open from early morning. It is very handy to stop by on the way to your destination.
Address

The Tokyo Station first Avenue the first floor of the basement south street, 1-9-1, Marunouchi, Chiyoda-ku, Tokyo, 100-0005
View Map

Nearest Station

Tokyo Station (Tokaido Shinkansen Line / Hokkaido Shinkansen Line / Tohoku Shinkansen Line / Akita Shinkansen Line / Yamagata Shinkansen Line / Joetsu Shinkansen Line / Hokuriku Shinkansen Line / JR Tokaido Main Line / JR Yokosuka Line / JR Sobu Main Line / JR Sobu Main Line (Rapid) / JR Keihin-Tohoku Line / JR Yamanote Line / JR Chuo Main Line / JR Keiyo Line / JR Ueno Tokyo Line / Tokyo Metro Marunouchi Line)
1 minute on foot


Phone Number

03-3210-0077
4.Kimono Rental「Asakusa Aiwafuku」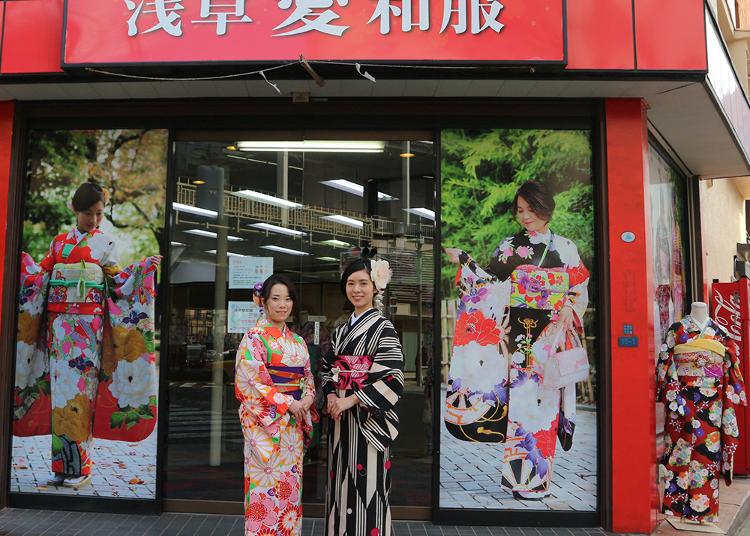 <About Asakusa Aiwafuku>

1. A reliable shop ran by the owner who has 40 years of experience in the kimono industry.

2. A highly-popular shop with over 50,000 customers annually.

3. A receiver of the Certificate of Excellence from TripAdvisor trusted throughout the world. (as of Apr. 2018)

<7 Reasons to Choose Asakusa Aiwafuku>

1. Choose any kimono (or yukata (informal cotton kimono)) for the same flat price (800 brand-name kimono available)

2. Full hairstyling by a professional hairdresser is included in the price (with as many hair ornaments as you like).

3. Rental of 3 types of cute accessories − hair ornaments, an obijime decorative sash string, and an embroidered kimono collar piece − are included in the price.

4. 8% consumption tax is included in the price.

5. We can store large travel luggage and baby strollers free of charge.

6. English, Taiwanese, and Chinese-speaking staff are always available.

7. 3 min from the station. 4 min to Senso-ji Temple. Conveniently located at 1-min walk from Sumida Park for strolling.
5.Yukata rental WABISABI Asakusa store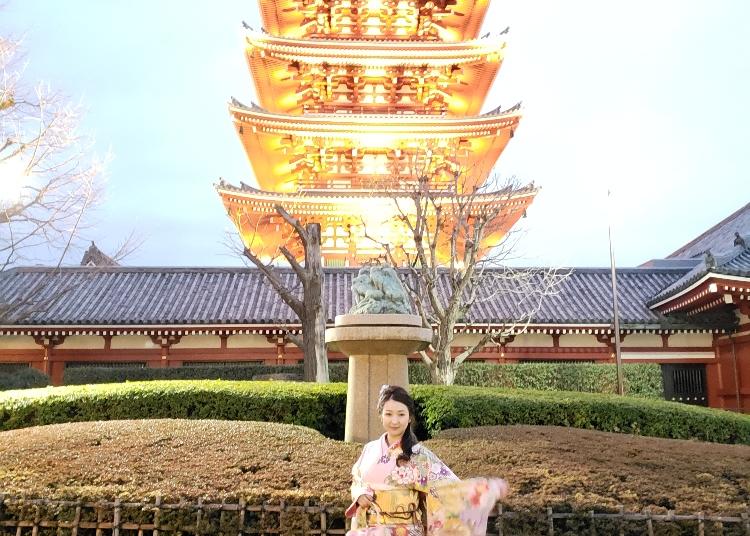 Booking form: https://reserva.be/wabisabi

WABISABI is a kimono and yukata rental store, conveniently located near Asakusa station of the Tokyo Metro Ginza line. Ever since the store first opened, we have welcomed many customers from Asian countries. We offer reasonable rates for rentals, with yukata rental and dressing starting from 3980 JPY, and we also provide hair arrangements for no extra price. If you already have a yukata, we can dress you for 2500 JPY. We provide a KIMONO rental service for men.
Our rates are currently incredibly cheap compared to other kimono rental stores in Asakusa. We're looking forward to your visit when sightseeing in Asakusa!
6.kimono rental shop YUZUYA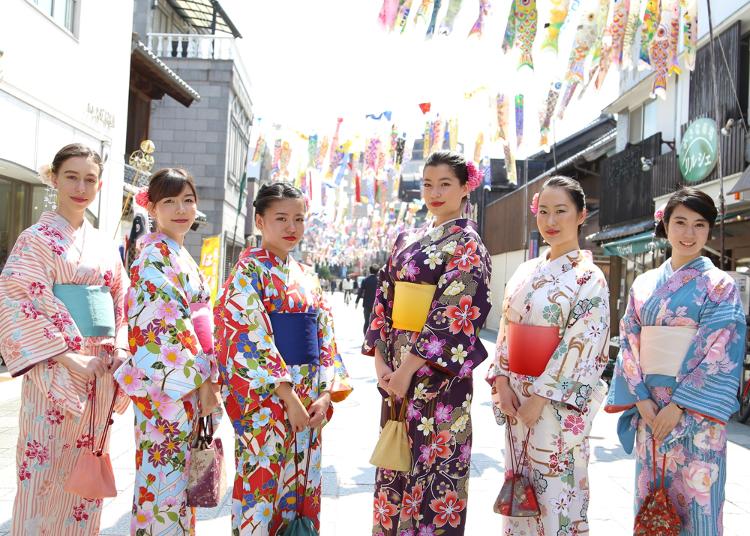 Welcome to Kawagoe, a town that looks it's best if you're wearing a kimono. Please find your favorite kimono from the many selections and enjoy a stroll around beautiful Kawagoe!
We will prepare everything necessary for your experience Please come empty handed. Even if you have a lot of luggage, we can keep it at the store.

With Yuzuya's most popular photography plan, a professional cameraman will go with you, taking commemorative photos at sight-seeing spots.

We will take fantastic photos so that you can always cherish and remember the beautiful townscape of Kawagoe. Please apply for the photo plan you desire at the time of making a reservation.

In addition, you can experience a "Japanese tea ceremony" for 500 JPY at Yuzuya. Traditional Japanese sweets service included. Why not try it on this occasion?
kimono rental shop YUZUYA

着物レンタル柚屋(ゆずや)

Address

1-4 2F Nakacho, Kawagoe City, Saitama Prefecture, 350-0065


Nearest Station

Hon-Kawagoe Station (Seibu Shinjuku Line)
9 minutes on foot


Phone Number

049-227-9150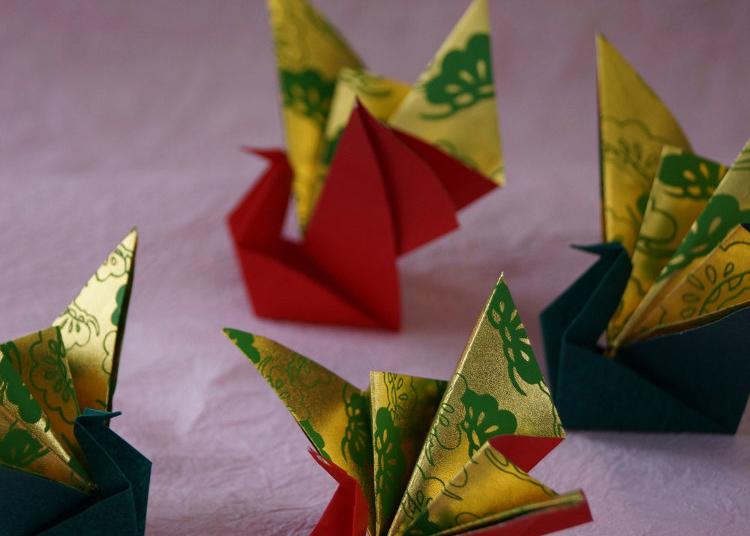 Ochanomizu Origami Kaikan was originally established as Kobayashi Somegami Ten founded in 1858 for producing dyed papers and chiyogami (Japanese paper with colored figures). Kobayashi Somegami Ten is also said to be the first to commercialize origami products. Japanese paper dyeing, a traditional craft, has been designated a cultural heritage of Bunkyo Ward of Tokyo and Origami Kaikan is a tourist attraction. Entrance is free. On the fourth floor, there is a studio for hand-dyed washi (Japanese style hand-made paper), and each sheet of paper is dyed by a craftsman one by one. Open for visitors during normal business hours. The facility houses a gallery of the artworks and a gift shop selling washi, origami, and folk art. Origami-folding classes are held as well. A 7-minute walk from Ochanomizu Station on various lines, Shin-Ochanomizu Station on the Tokyo Metro Chiyoda Line, and Suehiro-cho Station on the Tokyo Metro Ginza Line.
Address

1-7-14, Yushima, Bunkyo-ku, Tokyo, 113-0034
View Map

Nearest Station

Ochanomizu Station (JR Chuo Main Line / Tokyo Metro Marunouchi Line / JR Sobu Line)
7 minutes on foot


Phone Number

03-3811-4025
8.Kimono Rental VASARA Sensoji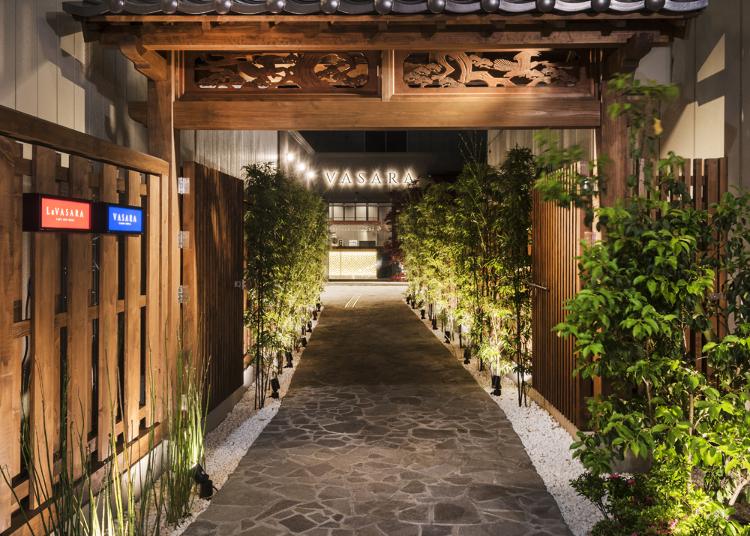 At Kimono Rental VASARA Sensoji, we stock a wide variety of traditional wear, such as cute kimono and yukata for taking a stroll, Sunday best for Shichi-go-san (an annual event praying for the growth of children of three, five, and seven years of age), long-sleeved kimono for coming-of-age ceremonies, hakama and nishaku sode (2 feet sleeved) kimono for graduation ceremonies, and kimono for wedding ceremonies. We also offer kimono and yukata plans for men, children and couples.

Our staff speak English and Chinese. You can enjoy Asakusa in the evening with a late return time of 10 p.m. available. We have plans where you can experience the traditional Japanese custom of tea ceremony, as well as plans that include dinner at the Italian restaurant attached to our store. The entrance of the Italian restaurant is a perfect location.

Only a few minutes on foot from Asakusa's popular tourist attractions of Sensoji, Kaminarimon and Nakamise, our store is incredibly conveniently located. Please visit us when you come sightseeing in Asakusa.
Address

2-1-3, Asakusa, Taitou-ku, Tokyo, 111-0032
View Map

Nearest Station

Asakusa Station (Tokyo Metro Ginza Line / Toei Asakusa Line / Tobu Isesaki Line (Tobu Sky Tree Line) / Tsukuba Express)
3 minutes on foot


Phone Number

03-5577-5882
9.Asakusa Armor Experience Samurai Ai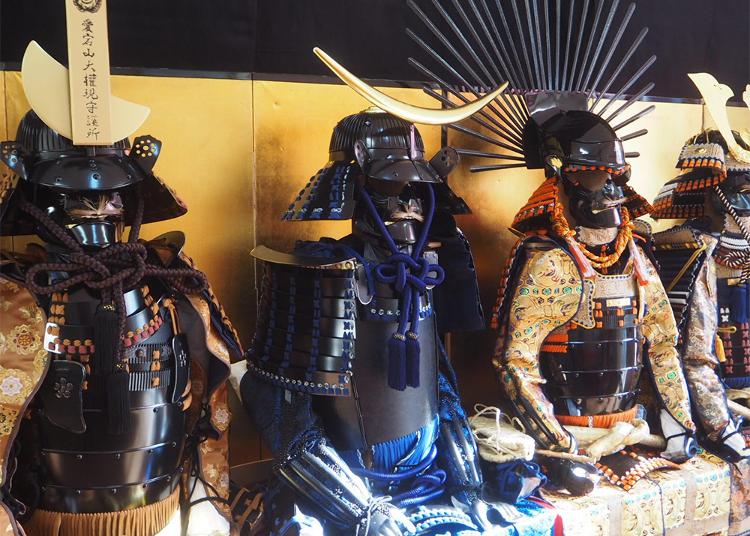 Our shop is recommended for groups of guys, but we are located nearby kimono rental shop Asakusa Aiwafuku 1 which makes it great for couples, groups of friends, and families.

Customers can choose the type of armor from 'Black Samurai' or 'Sanada Yukimura' (red).
For the helmet, choose Date Masamune, Katakura Kojiro, Oda Nobunaga, Date Masamune, Kuroda Nagamasa, or Sanada Yukimura.

There are other shops offering experiences to try on samurai armor, but what differentiates our shop is:
1. Reasonable pricing at 4980 yen (without tax)!
2. You can enjoy a photo shoot and wear the armor for a walk around the area! No doubt you draw attentions of all!


Please stop by to experience Japanese samurai armor! Our staff is looking forward to your visit.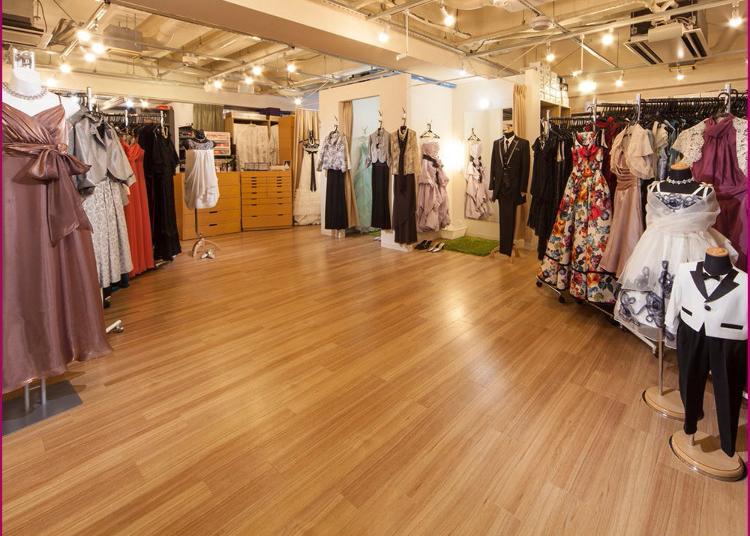 Rental Boutique ARK is a rental shop offering rentals from formal dresses to kimono.
Services for hairstyling, makeup, and assistance dressing are also available.
A photo studio is available inside, so customers can pose for a photo shoot as well. This shop is often used for television shows and movies, as well as ambassadors and corporate representatives when attending official state functions, parties, and the like. We also receive rave reviews from international visitors who have commemorative photos taken at our studio.
Available Items
Formal dresses, ladies formalwear, cocktail dresses, evening dresses, tuxedos, morning dress, dress suits, wedding dresses, color dresses, men's wedding suits, kid's formalwear, funeral formalwear, wedding ceremony kimono (colorful wedding kimono, pure white kimono, long-sleeved kimono, and modern Japanese formalwear), crested hakama, coming of age long-sleeved kimono, graduation kimono and hakama, kimono and garments with family crest (For 3, 7, and 5 years old 753 kimono),shichi-go-san kimono for shrine visits, and longlife celebration wear
Bags, accessories (earrings & necklaces), shoes, etc.
レンタルブティックARK

Address

COM-BOX 7F, 1-32-16 Ebisu Nishi, Shibuya-ku, Tokyo, 150-0021


Nearest Station

Ebisu Station (JR Shonan Shinjuku Line / JR Yamanote Line / JR Saikyo Line / Tokyo Metro Hibiya Line)
5 minutes on foot


Phone Number

03-3476-4141
*This information is from the time of this article's publication.
*Prices and options mentioned are subject to change.
*Unless stated otherwise, all prices include tax.