Gelato Pique, developers of super comfortable indoor clothing loved by Japanese youths, have collaborated with Nintendo's Super Mario franchise to bring forth a delightful line of brand-new clothes and decor!

Sales officially started on September 17, 2021, to rave reviews, with online pre-orders already selling out many of the popular products. Read on to see our top picks and learn more!

Top Image:© Nintendo
All Day Super Mario! Available at Gelato Pique Stores Across Japan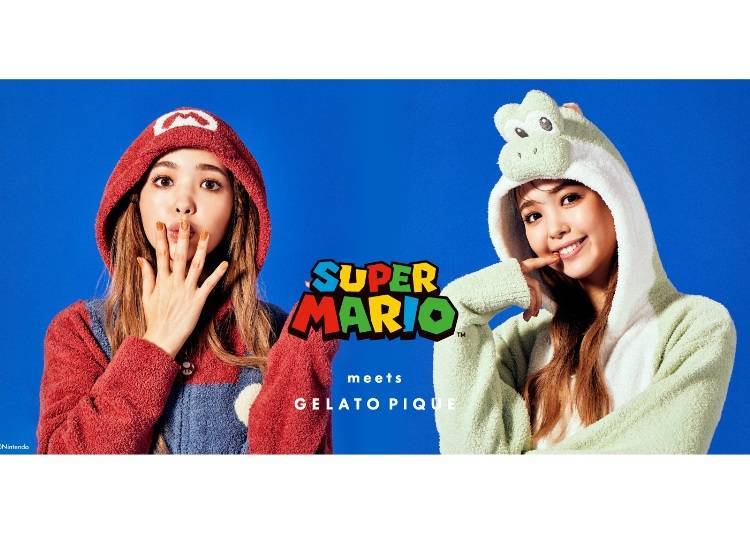 © Nintendo
The leading Japanese indoor clothing brand Gelato Pique has officially collaborated with the internationally beloved Super Mario mega-franchise and released a series of colorful indoor clothes featuring popular characters.

Whether you want to spend the day being active or relaxing, you can enjoy your time indoors side-by-side with the delightful charms of Mario, Yoshi, and more!

There are two particularly noteworthy elements of this unique collaboration. The first is the use of Gelato Pique's famous material "BABY MOCO," which has been painstakingly crafted to be light, comfortable, and feel fantastic.

The second is the wide range of sizes available, including ladies, mens, kids, baby, and the online-only "junior." This allows entire families to purchase a matching set and transform their home life into an exciting world of Mario!

In addition to indoor clothes, this extensive range also includes cushions, indoor shoes, blankets, and more, making every room in the house exciting!

Let's take a closer look at some of the products:
Classic Characters! Mario, Yoshi, Boo, and Toad Knitwear Sets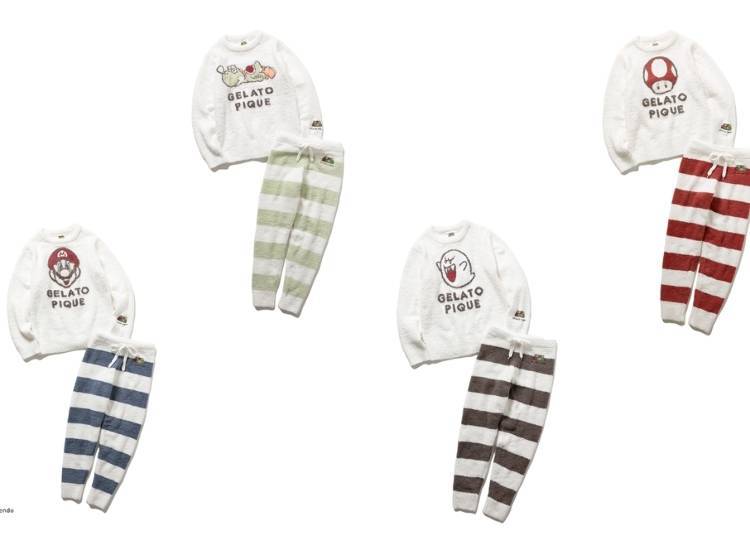 © Nintendo
Boasting luscious BABY MOCO fabric, these knitwear sets feature a top adorned by bold designs of Mario, Yoshi, Boo, and Toad while the bottoms see stylish embroidery stripes.

The fabric feels thick and solid while the patterns have a noticeable depth achieved by the Jacquard weaving technique. There are three sizes: ladies', men's, and junior. You can get a pair for couples or match with your kids!

Price:
- Ladies': 12,760 yen
- Men's: 14,960 yen
- Junior: 9,900 yen
Perfect For Halloween! Mario and Yoshi Hoodies and Shorts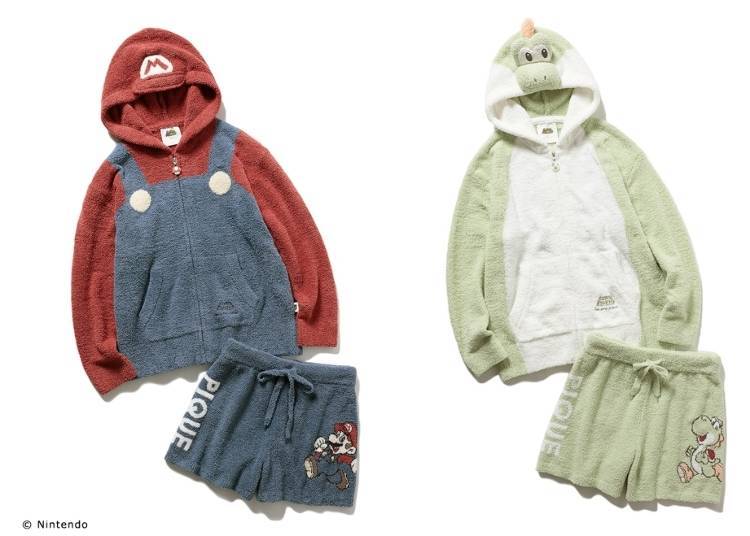 © Nintendo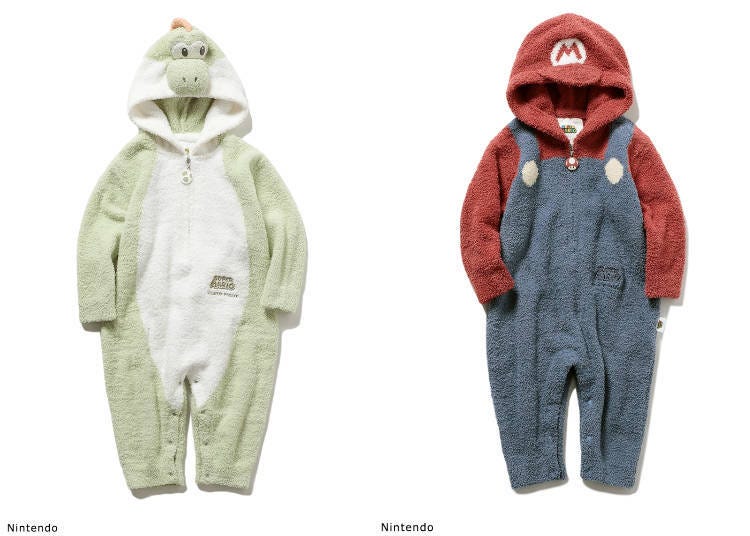 The baby version © Nintendo
Wear one of these knitted hoodie and shorts sets for Halloween and you'll undoubtedly be the talk of the town! The iconic Mario set bursts with exquisite detail, including his symbolic overalls, classic red cap, a Toad zipper, and an "M" on the hood. The baby version is a romper suit and is SUPER adorable!

Price:
- Ladies': 12,320 yen
- Men's: 15,620 yen
- Junior: 10,780 yen
- Kids': 9,900 yen
- Baby: 6,930 yen
Super Soft Tops and Pants Bombarded By Yoshi!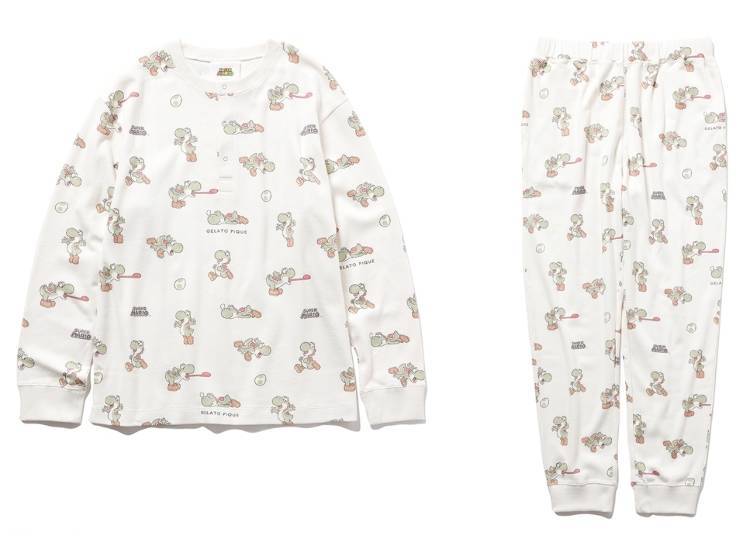 © Nintendo
Adorned by loads of different Yoshis all making different poses, these tops and pants will surely bring joy into your home! Using comfortable thermal fabrics, each is thick, warm, and won't become transparent. There are 5 different sizes: ladies', men's, kids', baby, and the online-only junior size.

Price:
- Ladies' Top: 5,940 yen
- Ladies' Long Pants: 5,940 yen
- Ladies' Dress: 7,480 yen
- Men's Top: 6,930 yen
- Men's Long Pants: 6,930 yen
- Kids' Set: 7,260 yen
- Baby Romper: 5,280 yen
Jazz Up Your Home Décor! Character Cushions and Indoor Shoes With BABY MOCO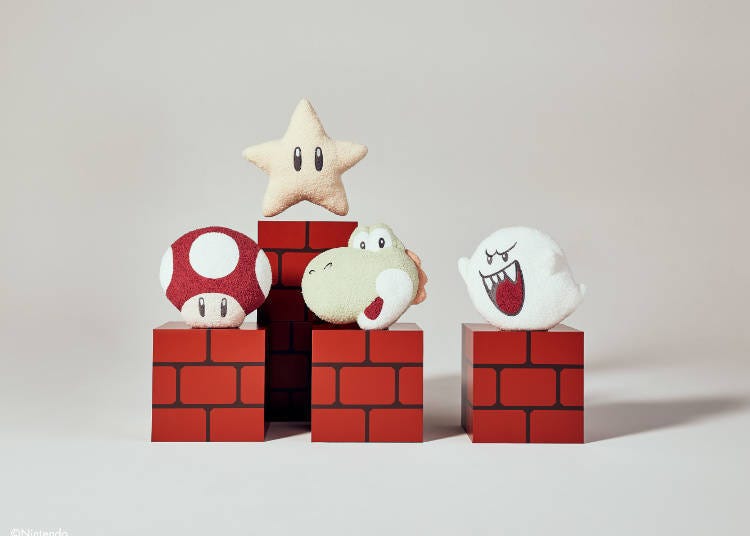 Character cushions © Nintendo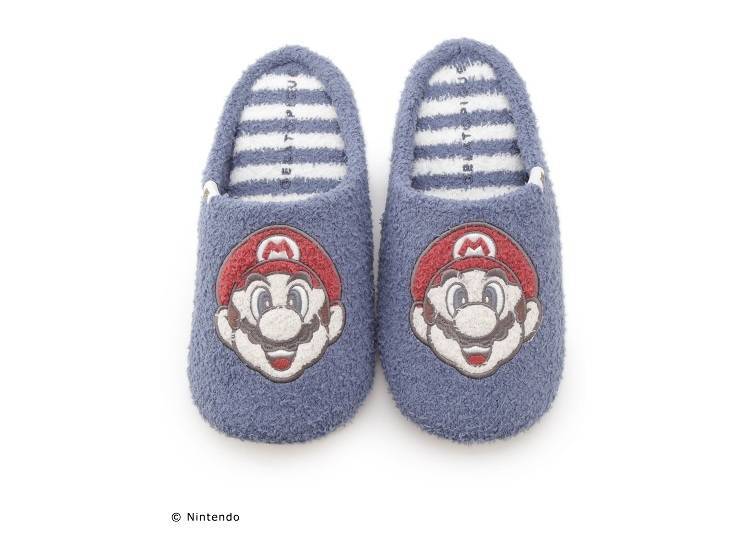 Indoor shoes © Nintendo
Add color and cheer to those dull, neglected corners of your home through the power of Super Mario World cushions! The collection has four cushions made with BABY MOCO fabric: Super Star, Yoshi, Boo, and Toad. Indoor shoes with Super Mario character designs are also available and have been hugely popular!

Price:
- Cushion (each): 4,180 yen
- Ladies' Indoor Shoes: 3,740 yen
- Men's Indoor Shoes: 3,960 yen
Snugly Super Mario Blankets For Extra Home Comfort!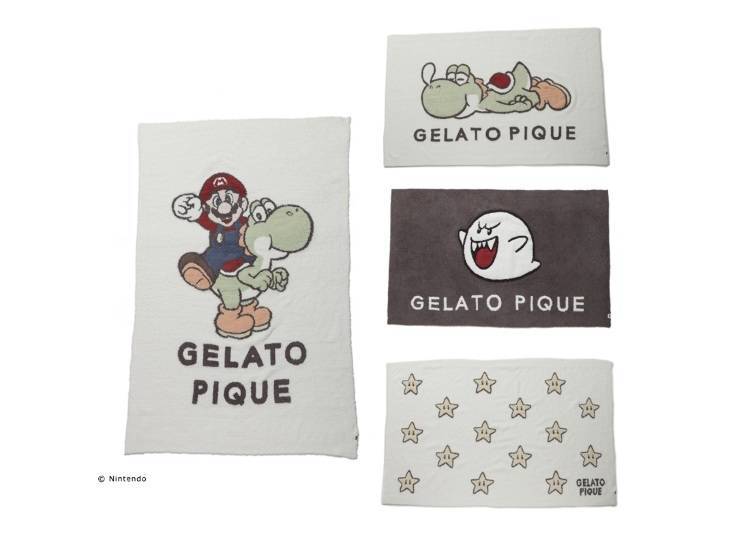 © Nintendo
With autumn and winter on the horizon in Japan, now is the ideal time to pick yourself up a simple yet stylish Super Mario blanket! Along with warming your lap or body on frosty days and nights, they also double exquisitely as interior decorations! Employing BABY MOCO material, they are naturally soft to the touch and exude a nourishing warmth.

Price:
- Blanket: 5,720 yen
Grab Yourself a Limited-Edition Super Mario Shopping Bag!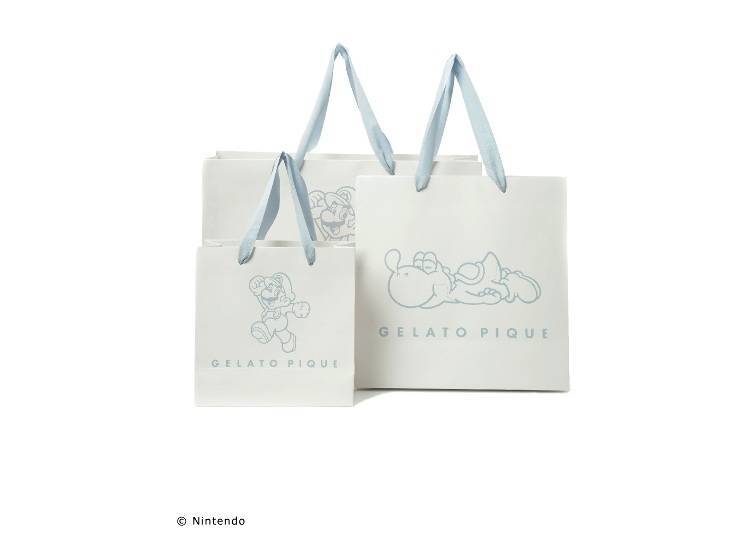 © Nintendo
Those who purchase products from the Super Mario collection will also be gifted a Gelato Pique colored shopping bag featuring a limited-edition Super Mario design (3 sizes available). The offer ends once stock runs out, so don't wait around!

Product Information:
・Official Sale Commencement: September 17, 2021
・Sold At: All Gelato Pique direct stores across Japan, Nintendo Tokyo, etc.
*In order to prevent the spread of COVID-19, some stores may impose capacity limits and distribute numbered tickets.
・Online Retailers:
Gelato Pique Official Site
USAGI ONLINE
GELATO PIQUE HOMME Official Online Store
*Shipping only available in Japan
*This information is from the time of this article's publication.
*Prices and options mentioned are subject to change.
*Unless stated otherwise, all prices include tax.