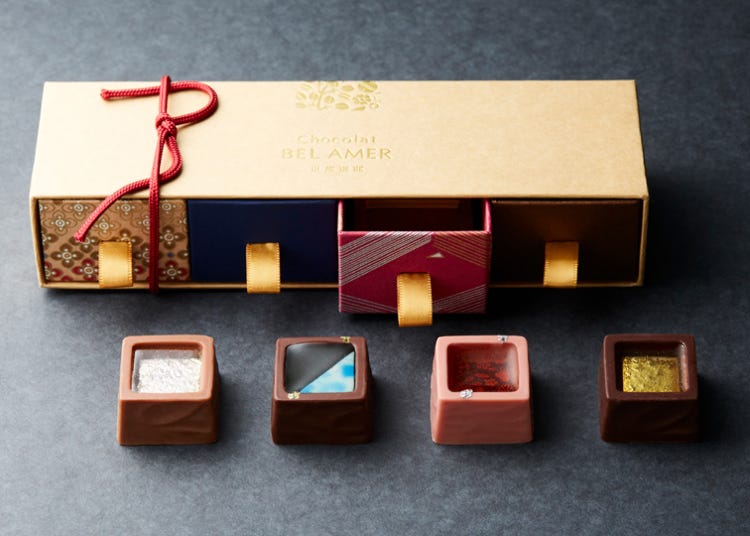 Valentine's Day 2021 will be unlike any other Valentine's Day you've celebrated before. Until last year, people happily exchanged chocolates with both friends and partners alike. This year, however, is expected to offer fewer opportunities to enjoy the gift-giving tradition.

Today, we will introduce special Valentine's goods that you can enjoy with your family at home! Kids will love the handmade chocolate kits and limited-edition Valentine's sweets from the popular anime, Kimetsu no Yaiba (Demon Slayer), and parents will enjoy rewarding themselves with delicious chocolates. Let's take a look!
1. At-Home Ice Cream Rolls: Decorate At Home with the Family!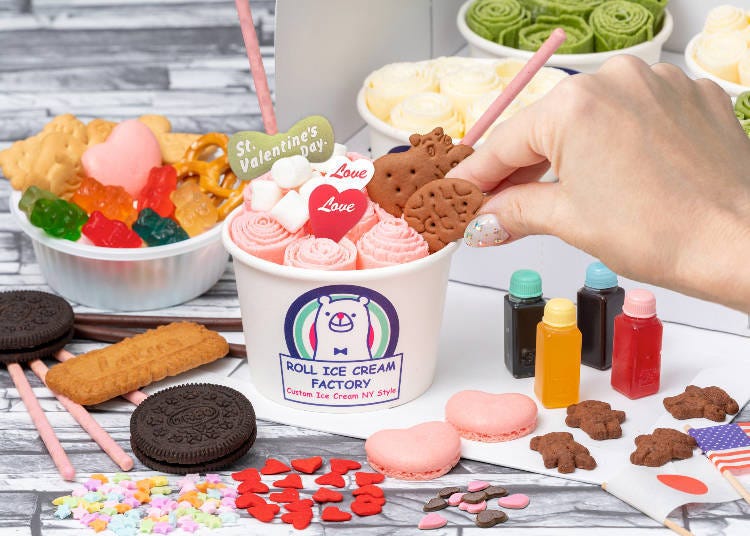 Making sweets on Valentine's Day is a fun activity for the whole family! "Ouchi De Roll Ice" (At-Home Ice Cream Roll) is a Valentine's Day ice cream kit from ROLL ICE CREAM FACTORY, a popular shop in Harajuku (4,400 yen/tax and shipping not included. Limited quantities available).

With this kit, you can make and enjoy delicious, popular ice cream rolls at home. It's bound to be a fun experience for adults and children alike!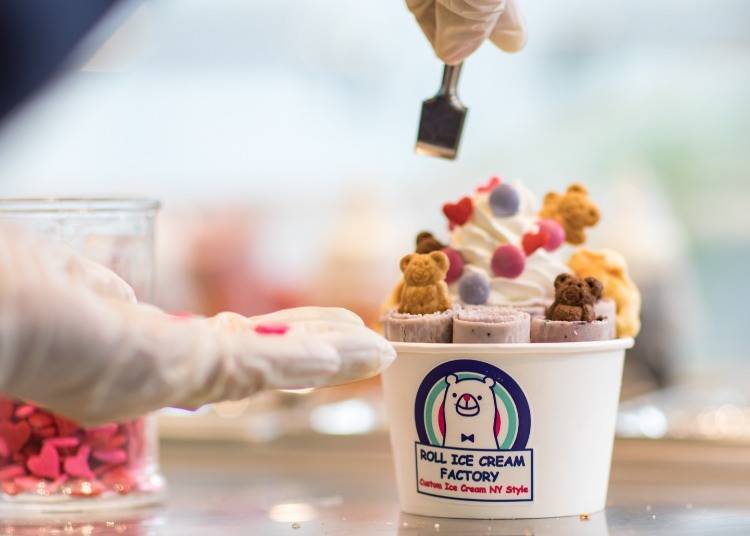 Decorate your own original ice cream roll with your favorite toppings, including sweets, sauces, sugar, and more!

There are 4 flavors of ice cream available, and the kit includes a frozen whipped cream that becomes fluffy when thawed. It also includes heart-shaped chocolates and other decorations, so you can design your own unique Valentine's Day ice cream treat, made with lots of love!
2. DIY Valentine's Day Kits from Loft: Perfect For Beginners!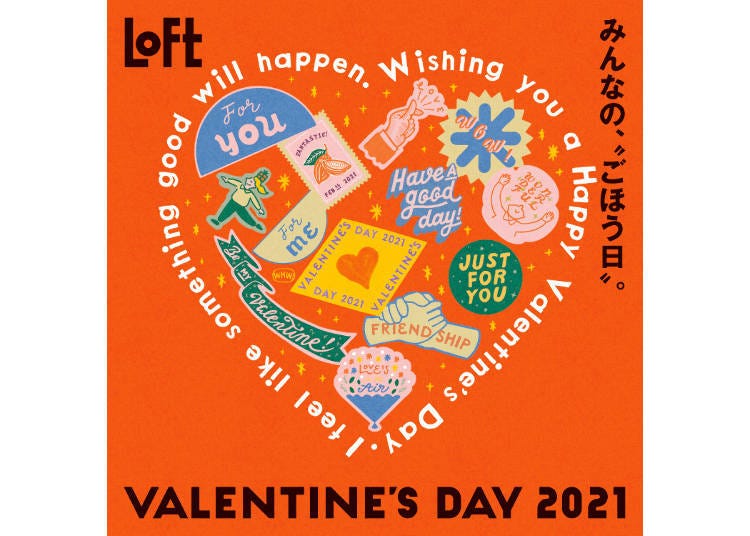 We recommend the following kits for those who want to make their own chocolates, but may be new to sweets-making or lack experience. All Loft stores will be holding the "Heartful Valentine 2021" event from January 18 (Monday) to February 14 (Sunday).

Even a beginner can create their own professional-looking Valentine's chocolates! You can purchase kits for making and decorating chocolates and sweets in-store, as well as from their online shop, Loft Net Store.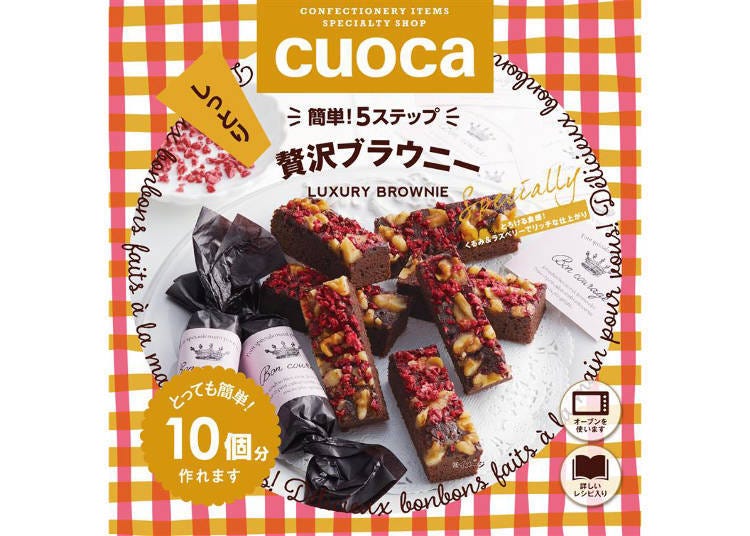 One item we recommend is the Soft Luxury Brownie (1,296 yen/tax included), which is fun to make and delicious to eat! Top it with walnuts and raspberries for a colorful treat. For a gift for your family or lover, we recommend the Rich Gateau Chocolate (697 yen/tax included). Easily make your own gateau chocolate by simply adding all ingredients into a bowl and mixing!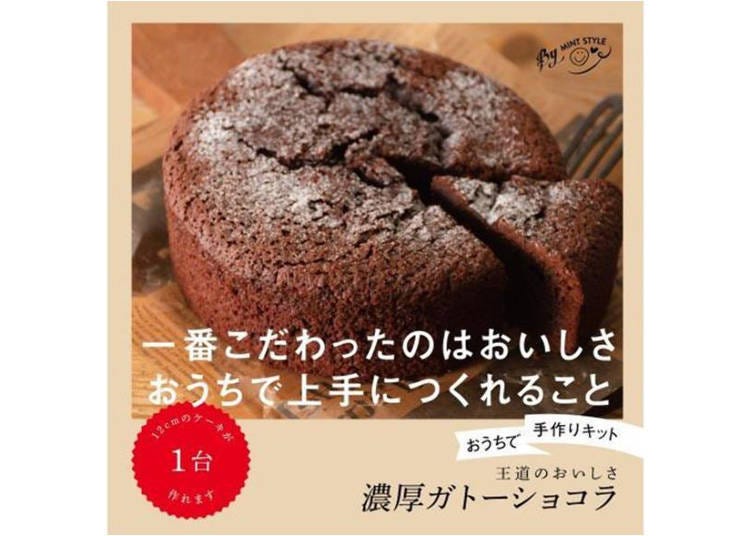 There are also plenty of DIY kits for children that we recommend, such as the Science Color-Changing Mystery Donuts, whose colors change just like a science experiment (6-12 pieces/1,512 yen/tax included), and the Recolte Smile Baker Mini Donut Orange (2,750 yen/tax included) that lets you easily make beautiful donuts without having to turn them over. There's a DIY kit for everyone! *Shipping not included on any item.
3. Kimetsu no Yaiba (Demon Slayer): Exclusive Valentine's sweets on sale!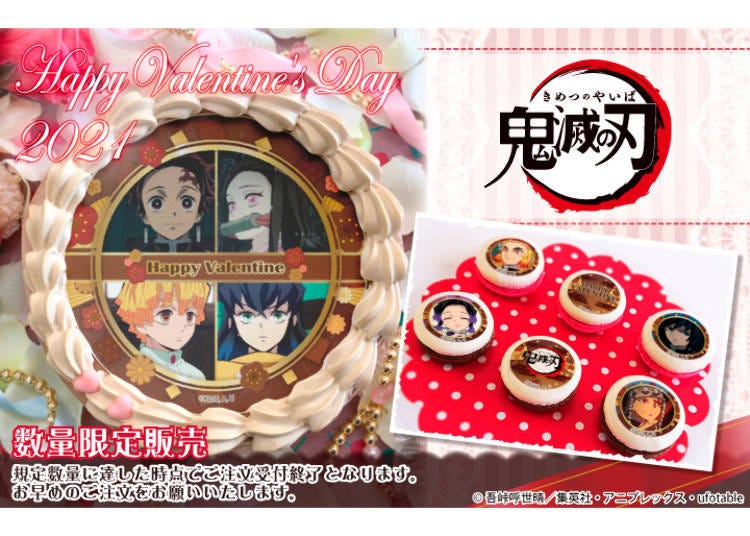 Kimetsu no Yaiba (Demon Slayer) has become the highest-grossing movie of all time in Japan. And now, you can get limited-edition Valentine's sweets based on this popular movie! Whole cakes and macaroons depict popular characters, including the hero, Tanjiro Kamado. These goodies go on sale starting January 18, 2021 (Monday) from the Priroll company.

Valentine Pri-Cake Size No. 5 (4,950 yen/tax included) comes in 33 different designs. Select your toppings: yellow peaches or strawberries, and whipped cream or chocolate!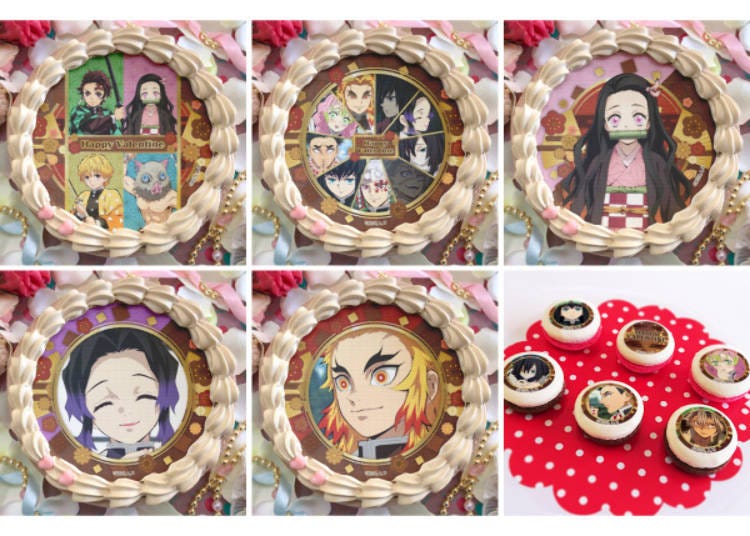 ©Koyoharu Gotouge/Shueisha/Aniplex/ufotable
The Valentine's Day Pri-macaron 6-Piece Set (2,420 yen/tax included) comes in three different designs. Available flavors are chocolate & strawberry, or strawberry & pistachio & orange. Now you can enjoy Kimetsu no Yaiba at home! Both sets are available online. Please order at least 7 days in advance of your desired delivery date. (*Shipping not included)


Official Licensed Product
©Koyoharu Gotouge/Shueisha/Aniplex/ufotable
4. Reward Yourself! Bel Amer Kyoto Villa Specialty Chocolates for You or your Parents!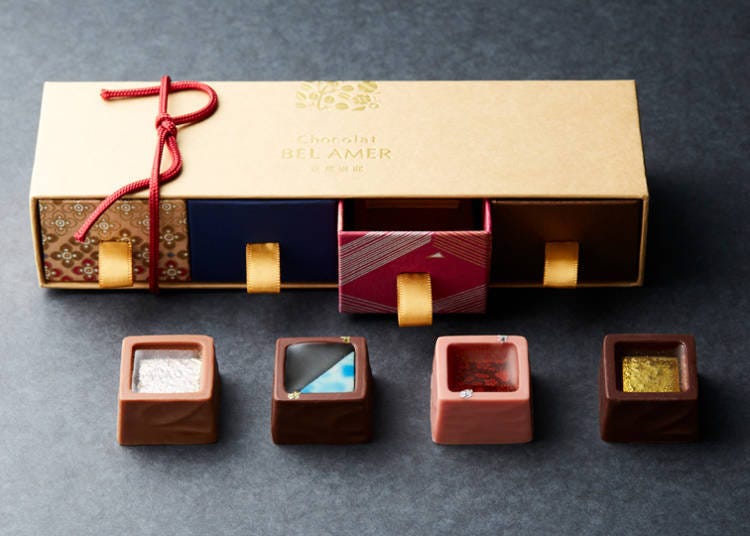 Bel Amer Kyoto Villa was once an old Kyoto townhouse. It has since been renovated into a specialty chocolate shop, sharing Japanese chocolates with the rest of the world. These delicious chocolate are made with some of the highest-quality Japanese ingredients.

Reward both your parents and yourself with the recommended Mizuho no Shizuku Premium (2,160 yen/tax included). Each piece is shaped like a sake cup, and filled with carefully-selected Japanese jelly. The delicious milk chocolate is blended with Hohai Junmai Ginjo sake from Aomori, matcha from Wazuka in Kyoto, Sato Nishiki cherries from Yamagata, and Reizan Junmai Ginjo sake from Kumamoto.

These beautiful chocolates, packaged in a small drawer set, makes the perfect gift for hard-working parents, or reward for yourself!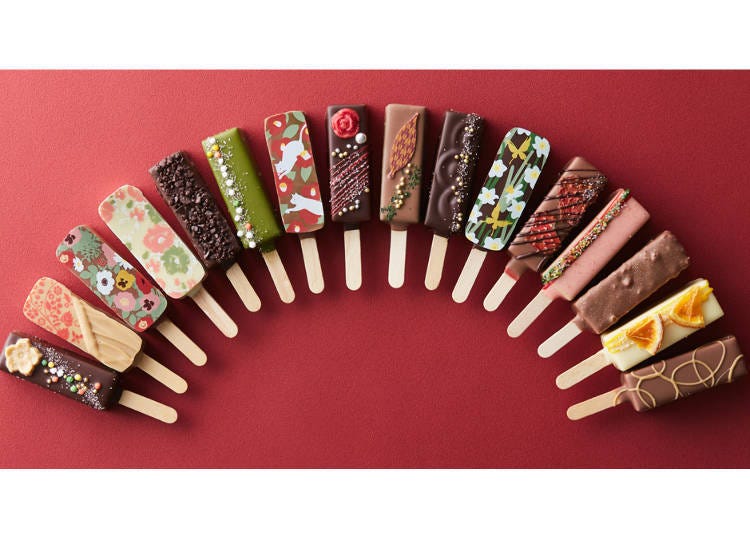 The Stick Chocolat (540 yen/tax included) features colorfully-patterned chocolate bars that you can purchase individually for a casual Valentine's treat. Available in 16 flavors - pick your favorite!

The Stick Chocolat Gift Set (3,564 yen/tax included) and the Stick Chocolat Assortment + Mizuho no Shizuku Set (Small: 1,512 yen/Large: 2,808 yen/tax included) bring 6 pieces, and also make great gifts for your loved ones. *Shipping not included
Unfortunately, this year has made it difficult to go out on dates or buy chocolates. However, you can still spend an enjoyable Valentine's Day at home! Make chocolates, try new sweets, or enjoy a cake featuring your favorite characters while watching the movie.


*Contents and prices are subject to change. Items may be sold out. Please check the official website for details.
Written by: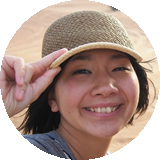 *This information is from the time of this article's publication.
*Prices and options mentioned are subject to change.
*Unless stated otherwise, all prices include tax.