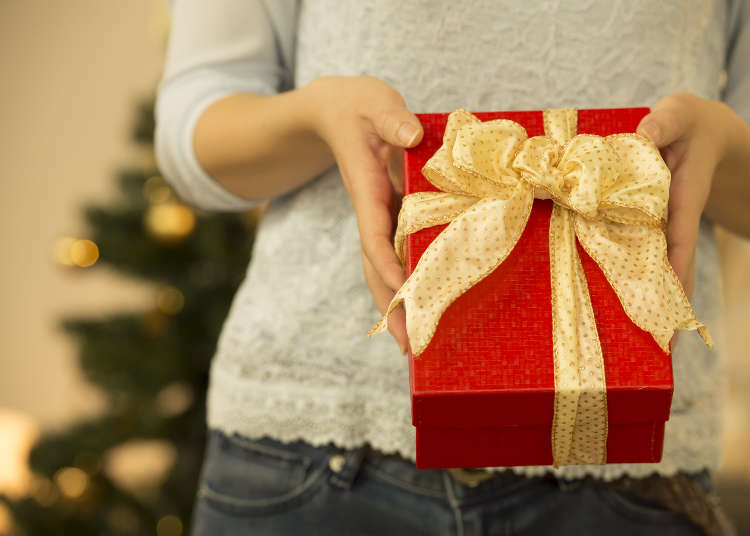 During the 2020 Christmas season, you will find gift recommendations on store displays all around the city! Some may find that looking for the perfect gift is a little daunting this year in particular.

BicCamera, a retailer chain with a huge range of items, has some great Christmas gift recommendations for those on your list! We have selected popular items sure to please everyone, from beauty appliances to digital gadgets and toys. Let's dive in and check them out!
Recommended Beauty Presents!
1. Panasonic RF Facial Device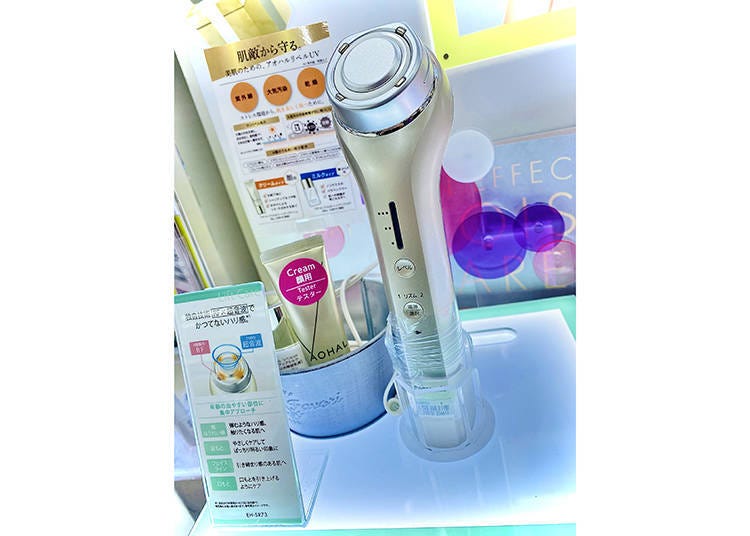 Panasonic RF Facial Device
Panasonic's RF Facial Device is a perfect gift for ladies. The product allows you to easily receive radiofrequency (RF) care, an anti-aging treatment popular at beauty clinics.
When used with cosmetics, it leads to firm, moisturized, well-textured skin, making pores inconspicuous. The adhesive float and flat-top shape fits your skin, even in areas where aging signs show easily, such as around the mouth and face line. This facial device is the perfect gift for ladies pursuing "eternal beauty."

・Manufacturer: Panasonic
・Product name: RF Facial Device (EHSR73N)
2. Panasonic Hair Dryer nanocare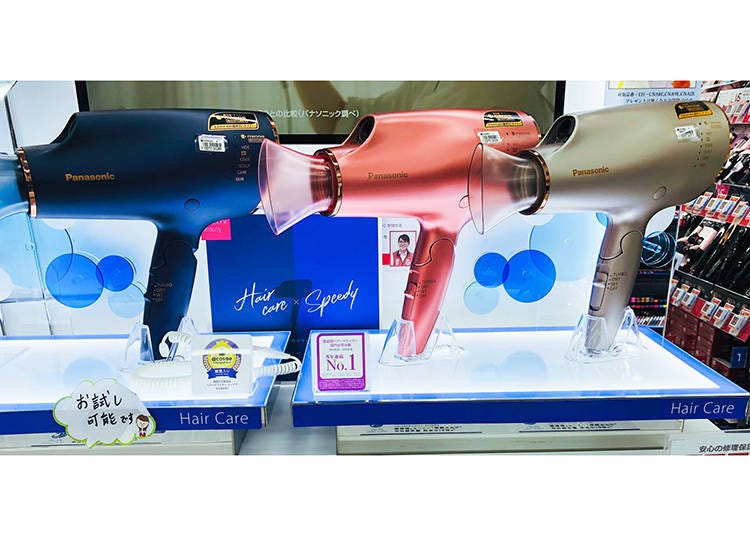 Panasonic Hair Dryer nanocare
Hair damage from coloring and ultraviolet rays is something that troubles many women. Panasonic's Hair Dryer nanocare has several features beneficial to your hair, making it the perfect gift.
The high penetration "nanoe" technology creates tiny electrostatic atomized water particles that penetrate and increase moisture to your hair by 1.9 times compared to conventional products (compared to Panasonic's EH-CNA9B on sale in 2019; Panasonic investigation). Mineral negative ions* enhance adhesion to the cuticles, while suppressing damage and fading of colored hair (*mineral negative ions generated by zinc electrodes).
It uses a quick-drying nozzle to loosen tangles, drying hair quickly! The well-balanced air will quickly dry your hair and give it a beautiful finish.

・Manufacturer: Panasonic
・Product name: Panasonic Hair Dryer nanocare (EHCNAOE)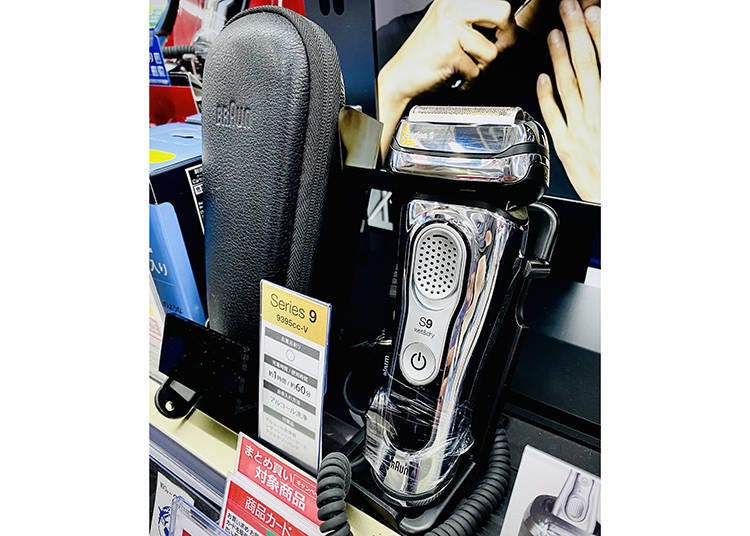 BRAUN Men's Shaver
For your significant other, we recommend Men's Electric Shaver by BRAUN. BRAUN Series 9 model with automatic alcohol-based cleaning system, is equipped with the world's only (*) sonic vibration technology. Five different cutting systems are fused into the model for a flawless shave. The area where the blade touches the skin is minimal, so it won't damage the skin. It also allows for a one-stroke shave, and is excellent for people with sensitive skin.
With BRAUN's unique Clean & Renew™ system, maintenance is a piece of cake.

・Manufacturer: BRAUN
・Product Name: Men's Shaver Series 9 (9395CCV)
(*) According to BRAUN research; as of September 2020
4. SONY Bluetooth Headphones
SONY Bluetooth Headphones
Sony Bluetooth Headphones (WH-1000XM4), which boasts the industry's highest class (*) noise-canceling performance, are perfect for the audiophile in your life. Compared to the conventional model, the noise-canceling performance, especially for mid-high range noise, has improved. You will be able to immerse yourself in music even in noisy environments, such as when flying or in areas with lots of chatter. Some other key points to mention are the comfortable fit for long listening sessions and long battery life! This will be the perfect gift for someone who is particular about music.

・Manufacturer: SONY
・Product name: Bluetooth Headphones Platinum Silver WH-1000XM4 (Remote control / microphone compatible / Bluetooth / high resolution compatible / noise canceling) (WH-1000XM4)
(*) As of April 21, 2020. According to research by Sony Corporation, measured using JEITA-compliant guidelines. In headband-style wireless noise-canceling headphones market.
Gift Ideas for Your Active Friend
DJI Stabilizer
More and more people are livestreaming these days and want that perfect look – especially while on the move. A gimbal stabilizer helps you film on a smartphone while you're on the go. The DJI Stabilizer will be the perfect gift for friends who film frequently or are interested in recording video when traveling.
The popular DJI Osmo Mobile Series has been upgraded to give the DJI OM4 a magnetic phone clamp and other powerful functions. You can film videos on your smartphone while keeping the image stable, helping make things replay-perfect.

・Manufacturer: DJI
・Product name: DJI OM 4 Stabilizer for Smartphones (OM4CP1)
6. Panasonic Garment Steamer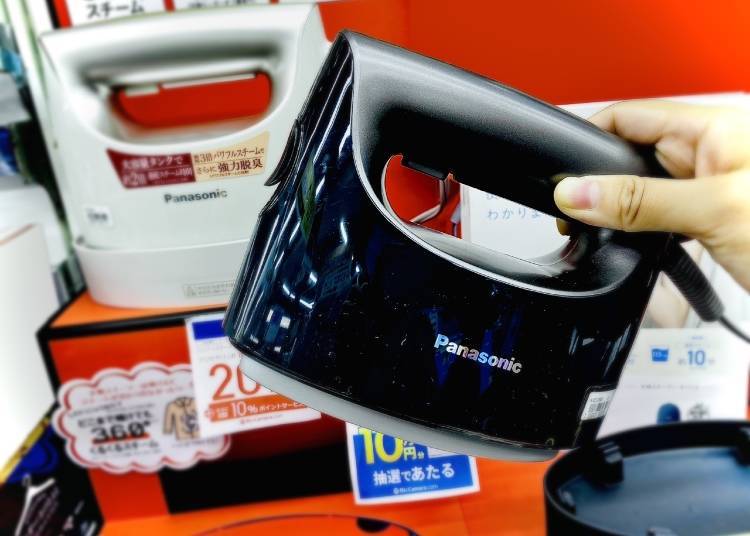 Panasonic Garment Steamer
Ironing clothes is one of the most time-consuming household tasks. There are probably a few people who will wear wrinkled clothes when there is not enough time. For those busy friends, we recommend the Panasonic Garment Steamer.
It is a 2-in-1 handy garment steamer that allows you to remove wrinkles and odors while your clothes are on a hanger. The steam head moves 360°, so you can tilt the steamer in any direction and spray steam. It has a quick start-up speed of about 23 seconds, allowing for some last-minute steaming before you leave home. With its flat side, you can also use it as a standard iron press.

・Manufacturer: Panasonic
・Product name: Garment Steamer (low center of gravity; 360-degree steam compatible) (with hanger shot function) NICFS760
Recommended Gifts for Children!
7. Bandai "Transformation Belt DX Seiken Sword Driver"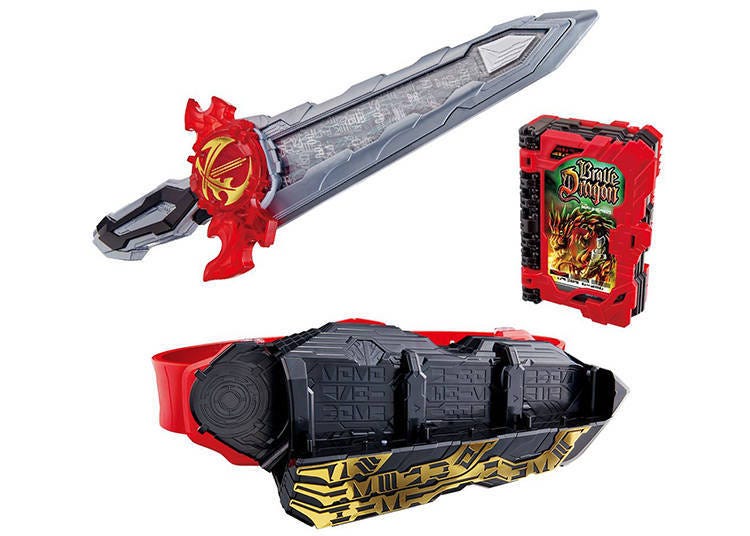 Bandai "Transformation Belt DX Seiken Sword Driver"
For children who love the "Kamen Rider" or the Super Sentai series, the perfect gift will be a toy that helps them transform into their favorite superhero! Especially for children who like "Kamen Rider Saber", we recommend the "Transformation Belt DX Seiken Sword Driver".
The Brave Dragon Wonder Ride Book and the Drive Buckle set! When you pull out the Kaenken Rekka, the Wonder Ride page opens, it transforms into Kamen Rider Saber Brave Dragon! Any fan of Kamen Rider will absolutely love this.
The book is also a stand-alone toy with its own function. The button on the Wonder Ride Book plays the title sound, and when you open the book, it plays the story sound.

・Manufacturer: BANDAI
・Product name: Bandai "Transformation Belt DX Seiken Sword Driver"
8. Takara Tomy--The Game of Life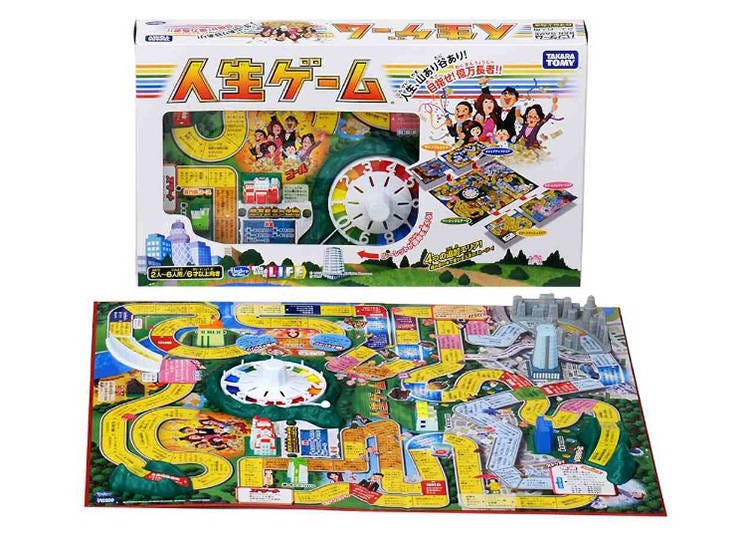 Takara Tomy--The Game of Life
One could say that The Game of Life is a classic Christmas present in Japan, and the standard model of the game has been renewed for the first time in 8 years.
There are four additional areas that you can combine with the basic-stage. Depending on the combination, you could have your dream life story or a life full of drama. Spin the roulette wheel, advance your car, and enjoy a life full of drama as you aim to become a millionaire!

・Manufacturer: Takara Tomy
・Product name: The Game of Life
Recommended Gifts for Parents
9. TAGLabel by amadana "Standard Type Beer Server"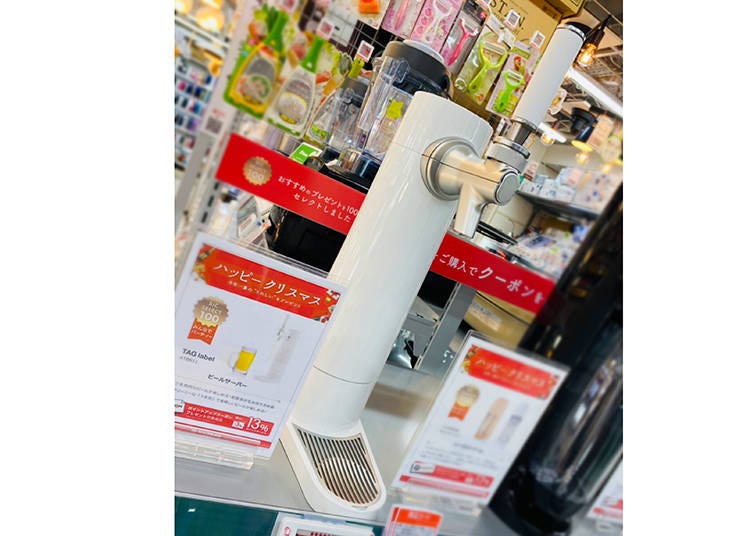 TAGLabel by amadana "Standard Type Beer Server"
This gift is recommended as one that will provide a luxurious experience for your parents or others to whom you owe a debt of gratitude.
TAGLabel by amadana "Standard Type Beer Server" is the perfect gift for people who enjoy beer. The standard beer server has the power to produce 40,000 ultrasonic waves per second to create a delicate and creamy, tasty foam.
Also, it encloses the carbonated gas, which prevents the taste of the beer from decaying when it comes into contact with air. Foam typically contains bitter-tasting ingredients from the hops, such as isohumulone. By condensing the bitter flavors into the foam, the beer becomes milder. You can use it for various purposes, such as daily evening drinks, parties, and outdoor events.

・Manufacturer: TAGlabel by amadana
・Product name: Standard Type Beer Server White Model (ATBS11)
SodaStream "Spirit"
With the SodaStream "Spirit," you can add carbonation to your ordinary drinking water. It comes with a "snap-lock function" that allows you to attach and detach bottles with a single touch, removing the hassle of installation. You can enjoy the freshly carbonated water with your preferred carbonation level with easy controls.
It is the perfect gift that can be used not just for sparkling water but also for making alcoholic drinks and custom beverages.
The product's benefits are that a bottle of carbonated water will cost around 18-yen, removing the hassle of buying carbonated water and throwing out empty bottles. The limited-edition color "Peach" is a mega pack with 1L and 0.5L bottles, and the manual model has a slim design.

・Manufacturer: SodaStream
・Product name: Soda Stream Spirit Peach SSM1082
We hope you found something interesting as a gift for Christmas from the popular lineup of products from BicCamera! When you are not sure what to get, we recommend looking at home electronics stores that have a huge variety of products.
Special Coupon for Live Japan Readers
Written by: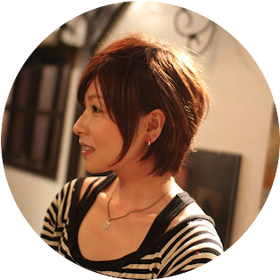 *This information is from the time of this article's publication.
*Prices and options mentioned are subject to change.
*Unless stated otherwise, all prices include tax.
Search for International flights