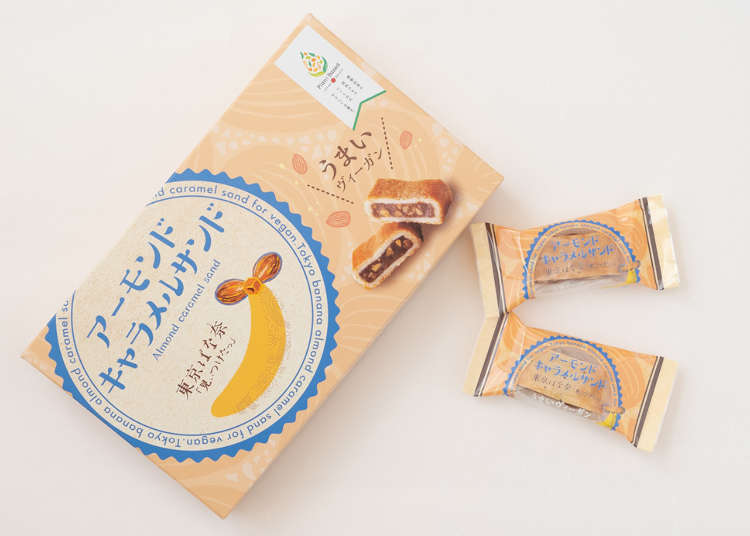 Tokyo Banana has released a new sweet - and it's a vegan treat you wouldn't expect!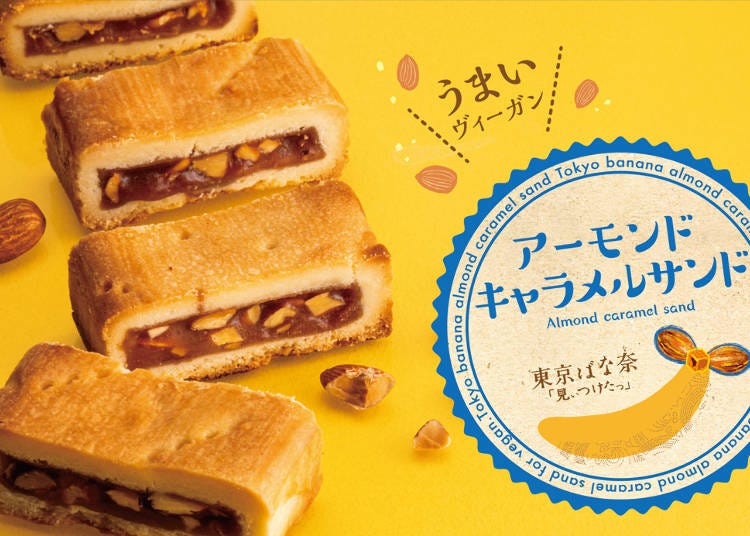 We here at Live Japan are huge fans of the popular souvenir treat Tokyo Banana, and after recently noticing their sakura flavor, we just can't get enough! The cute cream-filled banana-shaped cakes have been a favorite of Tokyo visitors for nearly 30 years.

This year, Tokyo Banana is offering something new exclusively at Tokyo Station: Almond Caramel Sandwich cookies that are completely vegan! Made from 100% plant-based ingredients, and with the level of quality and attention to detail that makes Tokyo Banana a household name, these cookies are sure to be loved by vegans and non-vegans alike. Pick these up for your vegan or vegetarian friends, or enjoy them yourself!
The Secret Ingredient: Almond Milk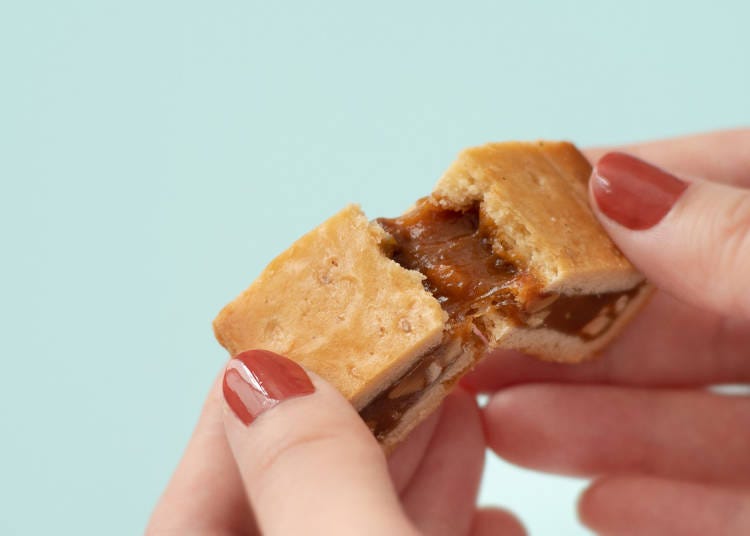 If you're a vegan who has visited Japan, you may have experienced the struggle of trying to decipher food labels and menus in an unfamiliar language. Beyond the obvious ones like meat and eggs, there can be animal products that are more difficult to identify. Tokyo Banana's usual offerings contain eggs and milk, as well as less visible animal products like gelatin and refined sugar (made using powdered cattle bones to color it white).

The secret of these "umai vegan" (delicious vegan) cookies is the 100% plant-based almond caramel. Made from fragrant almond milk and sweetened with beet sugar, the rich caramel is also stuffed with roasted almonds and a hint of the banana flavor that made Tokyo Banana famous. You won't feel like anything is missing from these vegan cookies, even without eggs and dairy!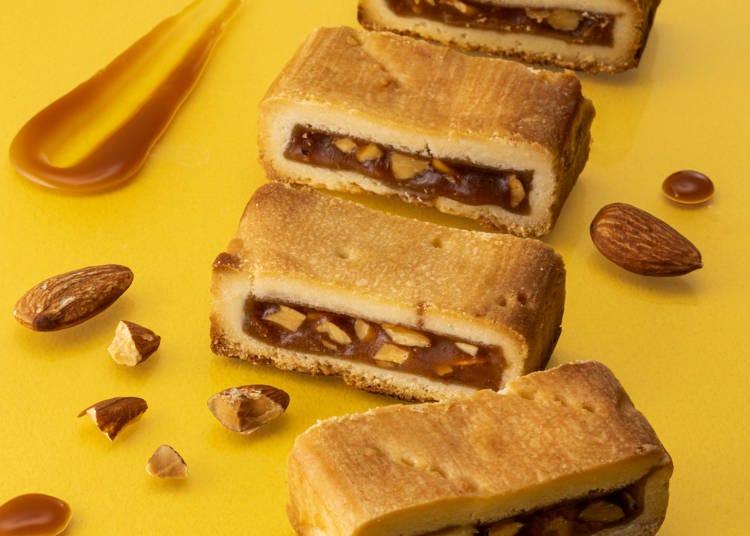 Tokyo Banana's vegan Almond Caramel Sandwich cookies make a great gift for the vegans or vegetarians in your life. They are also great for those with food allergies to eggs and dairy products, or those who avoid certain animal products for religious reasons. And of course, they are a great gift for anyone who likes delicious sweet treats made with quality ingredients! These cookies are only available at JR Tokyo Station, so pick them up on your travels!
Product Name: Tokyo Banana Almond Caramel Sandwich Cookies
Price: Box of 4 – 680 yen, box of 8 – 1,296 yen (prices include tax)
On sale from: March 15, 2020
Available at: JR Tokyo Station in front of the Shinkansen South Transfer Gate

Source: PR Times (https://prtimes.jp/main/html/rd/p/000000222.000025606.html)
*This information is from the time of this article's publication.
*Prices and options mentioned are subject to change.
*Unless stated otherwise, all prices include tax.