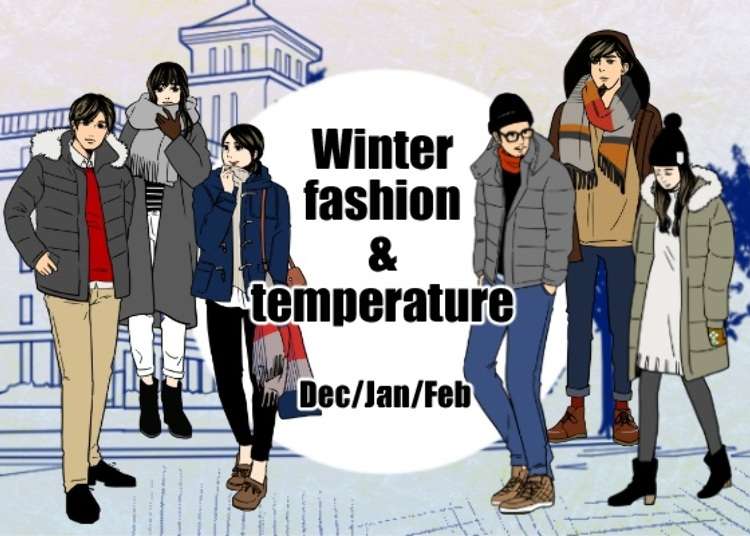 In Tokyo, winter is generally considered to be from December to February, as those are the coldest months!
There are tons of amazing things to do in Japan during winter, but to make the most of them, you really need to know what to wear and what to bring. So let's take a look at average temperatures and how to pack for the chilly season.
There are so many activities and delicious dishes that start to pop up all over the place in winter in Japan. We picked out just a few pictures to get you into the winter mood: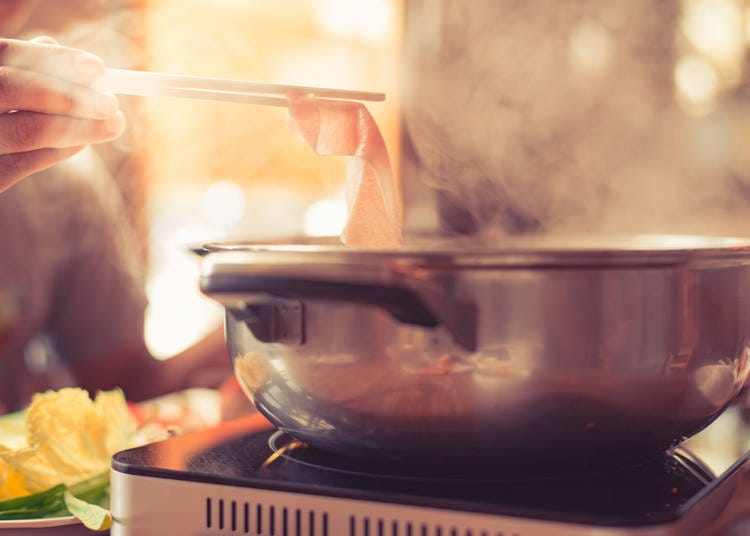 Japanese shabu shabu or hotpot is a great winter dish!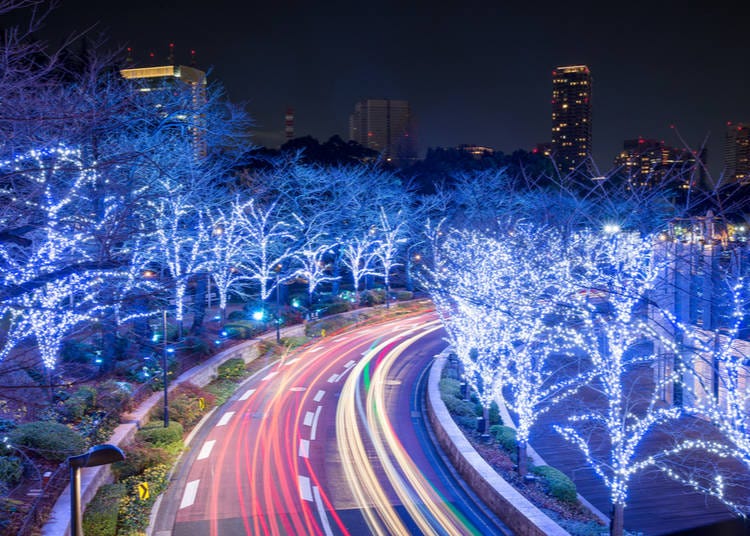 Illuminations are so beautiful in Japan around winter
These are just a few of the cool things you can expect to see in Japan during winter!
What's the Temperature Like in Winter?
Average temperatures in Tokyo in winter
In Tokyo, there are a lot of clear days, with very little precipitation. Sometimes you might see some rain or some snow, but generally it is pretty sunny. This means the air is very dry! Humidity at only 30% is pretty common. So, it's good to pack some moisturizer and remember to drink plenty of water, because your skin and throat can dry out pretty quickly – especially if you have the heating on a lot of the time!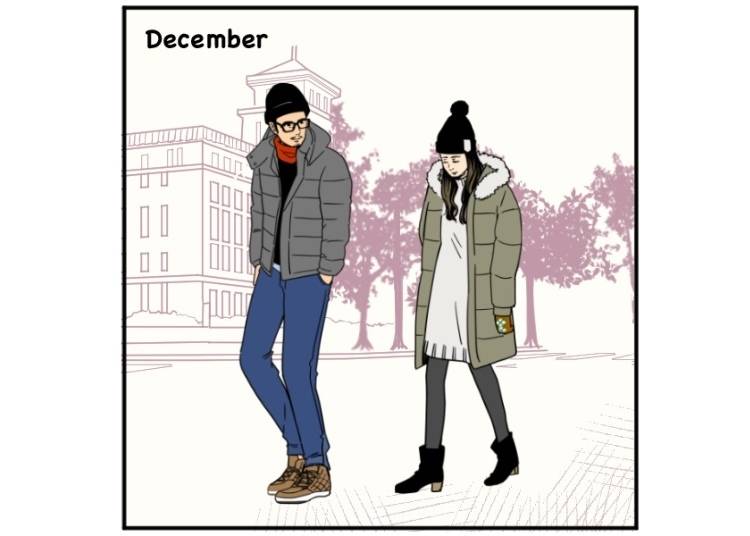 You'll definitely need a coat in December! It's a good idea to pack mostly long sleeved items, and layers so you can take them off and put them on as necessary. It's also a good idea to bring gloves and hats for additional warmth.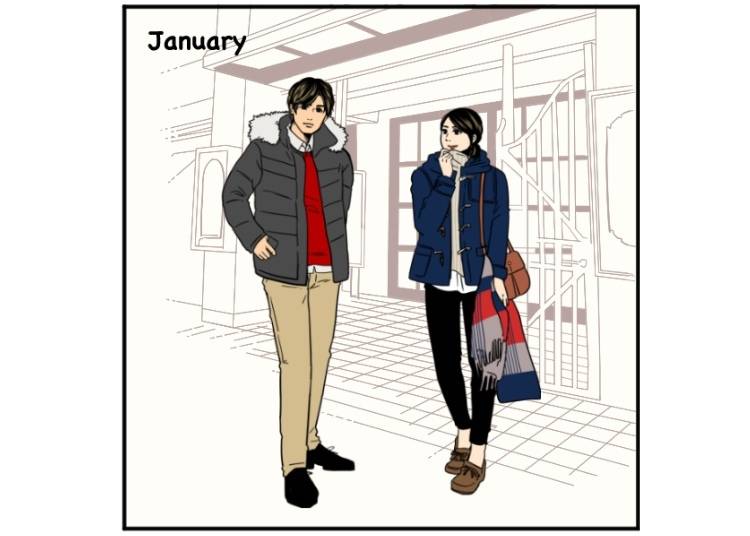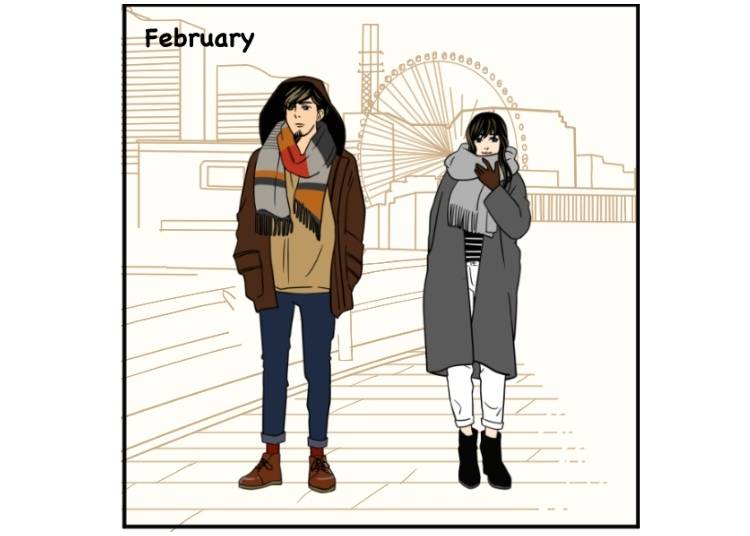 The average temperature in January and February are pretty similar, usually at about 5℃. It's much colder in the mornings and evenings, so don't underestimate the weather if you'll be out late at night or early in the day!

You might find that trains and indoor areas are very warm due to the cozy heating many facilities have in place. This means that layers are your best bet, because you can take them off if you start to feel too warm indoors. Carrying around a backpack to stow away your layers is a good idea, or you can source a locker at your destination if you intend on being there for a while.

It can also get pretty windy, so it's a good idea to bring beanies, bobble hats and ear muffs. Gloves are also a must! For women, it's a good idea to bring some hair bands for long hair, seeing as the wind will whip it all over the place. Otherwise you can tame it somewhat by locking it down with a scarf.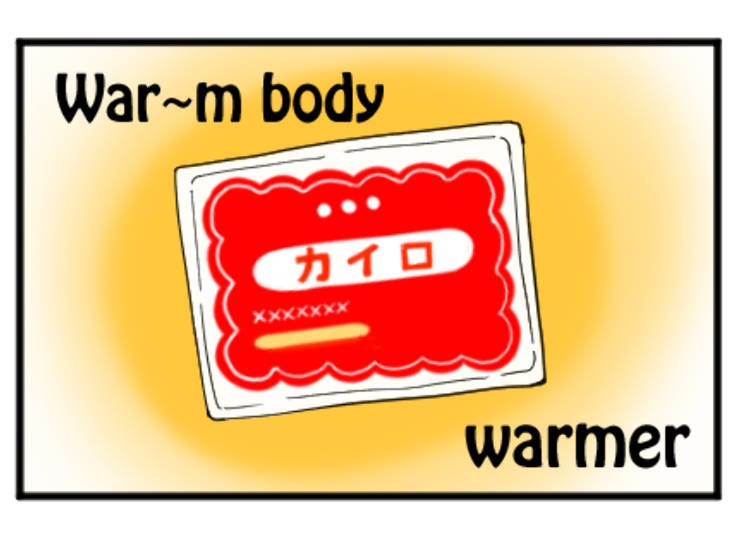 Japan sells these amazing heat pads called "kairo", which come in packets like the one above. There are a few different types and sizes, and you can stick them to something or simply hold them if your hands are cold. The are pretty good for sticking inside your shoes or on your clothes. You'll find them at most convenience stores during winter, but also at pharmacies and sometimes supermarkets!

With all the hot pot, illuminations, hot springs and skiing, there are so many different reasons to come to Japan in winter – but to enjoy it to the fullest you've gotta pack right! So hopefully these tips will make your trip even more memorable.
Illustrations courtesy of Manga de Japan
*This information is from the time of this article's publication.
*Prices and options mentioned are subject to change.
*Unless stated otherwise, all prices include tax.