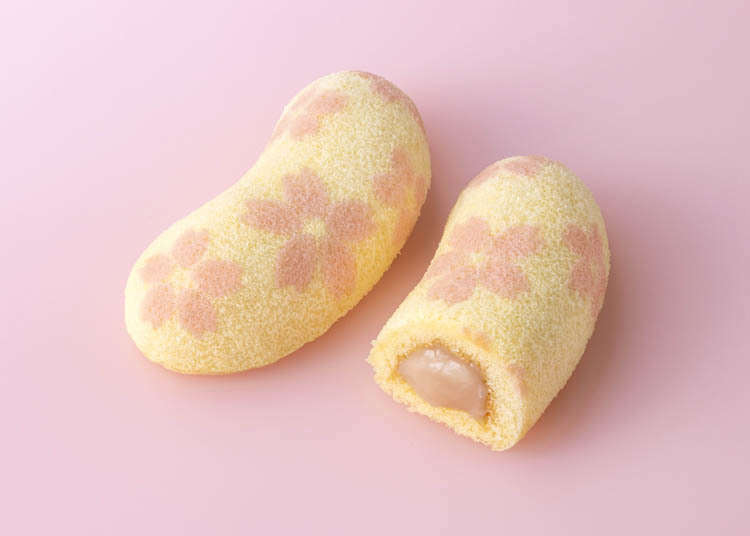 Wondering what to buy in Tokyo this season? Right in time for spring, Tokyo Banana introduces the first Sakura-themed version of their iconic sweet! Grapestone Co., Ltd., maker of the famed souvenir Tokyo Banana, has introduced a new version of the classic confection that pairs it with another Japanese icon, the spring cherry blossoms, or sakura.

Visitors to Tokyo this spring will have a chance to grab this limited-edition treat, which celebrates the first sakura season of the new Reiwa era with a blossom pattern on the outside and a hint of cherry blossom in the banana filling. Here we share what are they all about and where can you find them!
Tokyo Banana: A lucky gift!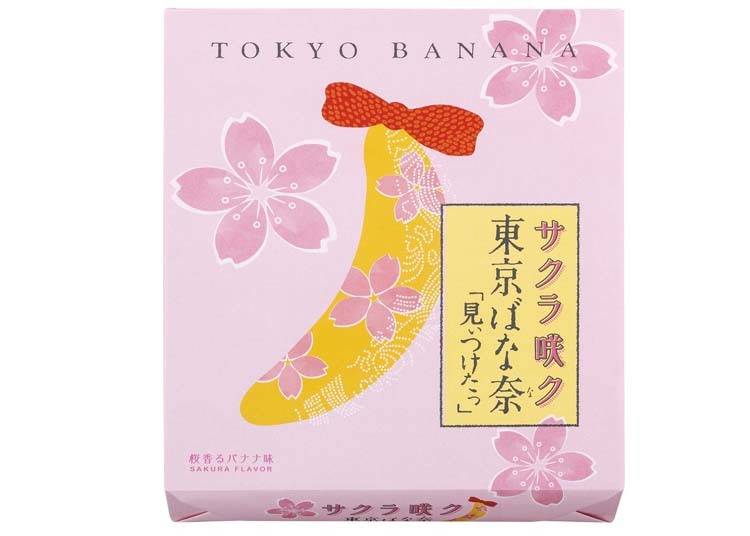 Tokyo Banana is one of the best-known omiyage (souvenir gifts) in Japan. It is also a favorite both of visitors to Tokyo, and of those who wait for them at home! (We can't get enough!) Sakura Tokyo Banana went on sale December 26, 2019, just in time for Tokyo residents to take it to their hometowns when they visited for the New Year's holidays.

Since Tokyo is home to many parks filled with beautiful sakura every spring, opening this box on your table is like bringing a touch of the Tokyo sakura season into your home.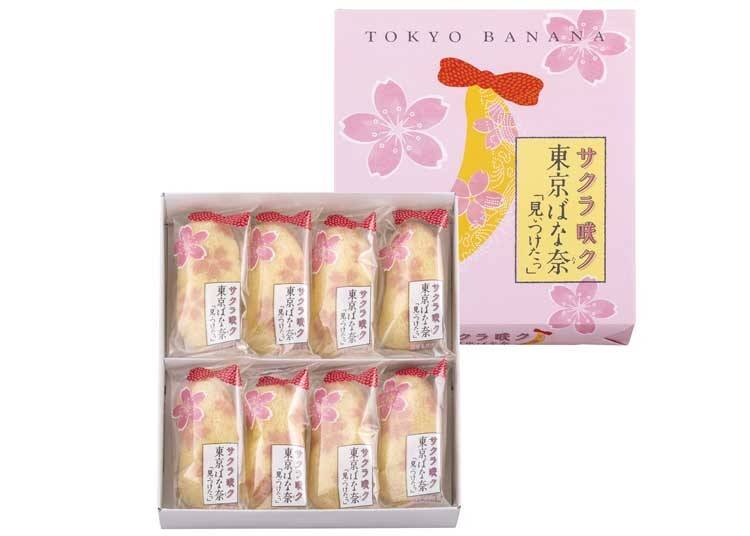 This cute, colorful package, featuring sakura in full bloom, also contains the phrase "sakura saku." This literally means, "The cherry blossoms bloom," but it also refers to success on school entrance examinations.

Cherry blossoms bloom for a short time and then the petals scatter on the wind, making them a metaphor for the frailty of life, and of many of our human endeavors. This includes school examinations. Some students will pass (saku, bloom), while others will fail (chiru, scatter).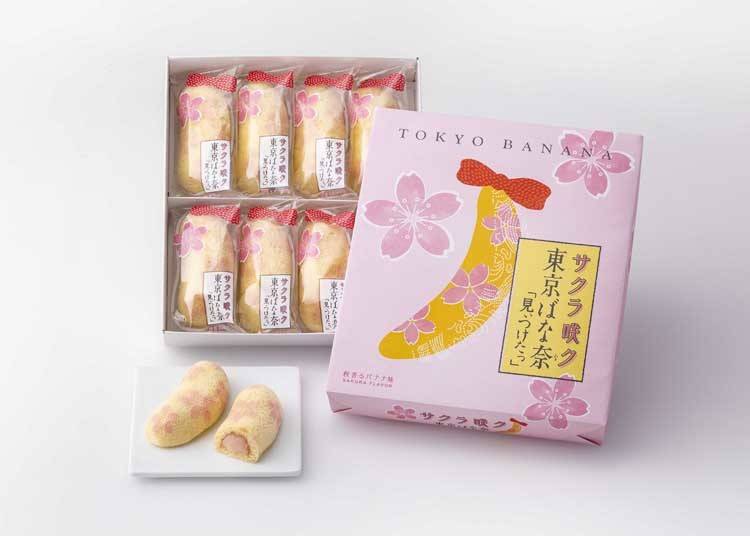 Sakura season overlaps with graduation season and the beginning of a new school year. It is a busy time for everyone, but particularly for students who must take entrance examinations to get into high school or university. "Sakura saku" is a lucky phrase for students, meaning, "You will pass." Any student would be happy to receive a gift with such a lucky design, and the sugar will give them energy for more studying!

If you have a dream you are trying to achieve, why not borrow a little extra luck from the sakura? With Sakura Tokyo Banana, surely your dreams will come into full bloom.
Where you can buy Sakura Saku Tokyo Banana
Product name: Sakura Saku Tokyo Banana
Price (all prices include tax): Box of 4 – 560 yen, Box of 8 – 1,080 yen, Box of 12 – 1,595 yen
Availability: December 26, 2019 – end of April 2020
Available at some of the shops that sell Tokyo Banana products, including Daimaru Tokyo stores, JR Tokyo, Shinagawa, Ueno, and Omiya Stations, etc., Haneda Airport and Narita Airport
Written by Kristen Wolter
Source, Images: PR Times
*This information is from the time of this article's publication.
*Prices and options mentioned are subject to change.
*Unless stated otherwise, all prices include tax.