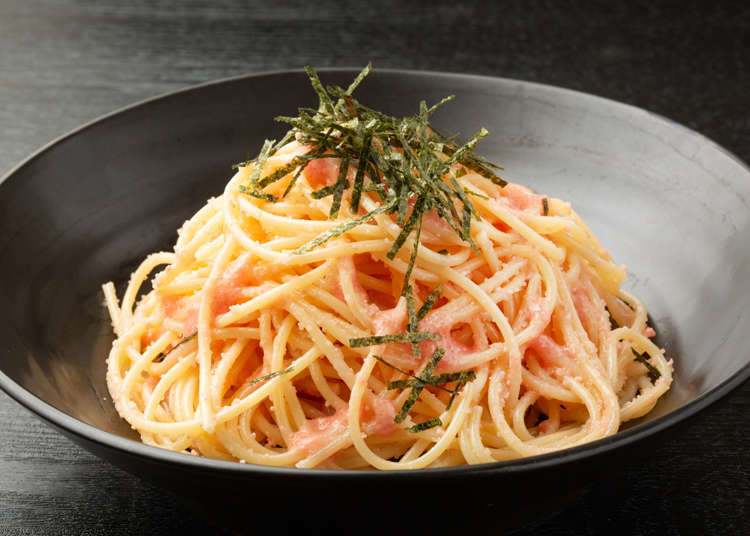 Italian cuisine is readily available in Japan, and pasta is one of the most popular dishes. But what do Italians really think about it?

We asked an Italian living in Japan for their honest impression! (The following are the respondent's personal opinions)
"Japanese pasta is not Italian!"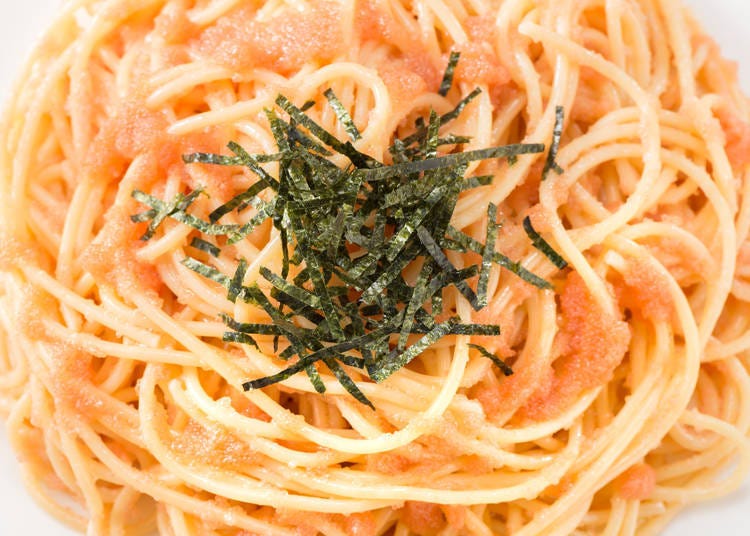 "Japanese 'Napolitan,' 'meat sauce,' and 'mentai spaghetti' are not Italian but American-style pasta. There's no 'creamy pasta' in Italy. And there's no sauce on top of pasta; it's combined. Italian dishes don't use as much sauce as a creamy pasta, which leaves too much on the plate."

So that's it. It seems that what's become the standard in Japan is really American-style pasta.

Despite it's Italian-sounding name, in Japan it's commonly believed that Napolitan pasta was originally inspired by the ketchup-flavored pasta reportedly eaten by U.S. troops. We're also told that Columbians living in the U.S. make pasta with ketchup.

In Japan, it was common to serve cream or meat sauces over the noodles to create a color contrast, then diners could mix and eat them as they liked. However, in Italian cuisine, the two are served already mixed, with the flavor of the sauce permeating the noodles. These days, this styles has also become familiar in Japan and both styles coexist.

"At first I was reluctant to try mentaiko spaghetti, but it's really delicious and I became addicted to making it myself!"

Tarako and mentaiko spaghetti are easy to make and have a timeless taste many Japanese love. It's nice to know that people from the birthplace of pasta find it delicious!
Basically Japanese Pasta is a Japanese Dish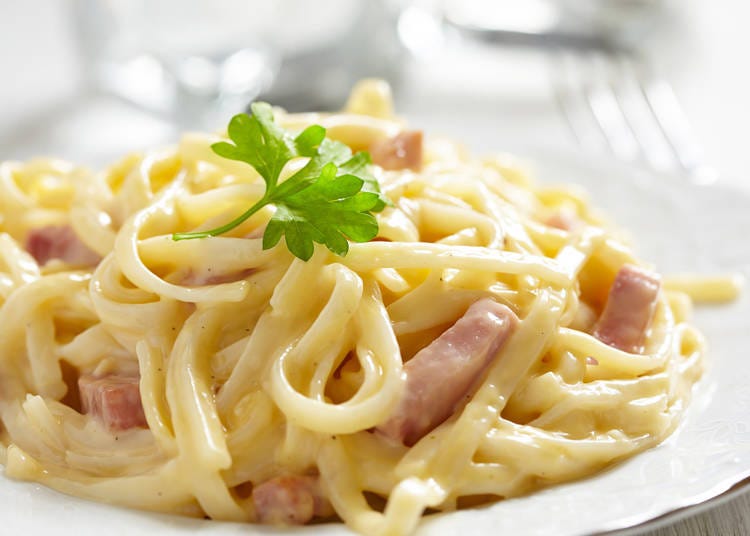 Tarako and mentai spaghetti are clearly Japanese-style pasta, but what about other types of pasta found in Japan?

"Basically, all types of pasta seems to be prepared in a Japanese style (or a style taken from the United States rather than Italy), but it's delicious."

It's wonderful to hear that an Italian likes Japanese pasta and embrace it.

"Carbonara is not creamy in Italy, it's mainly cheese, salt and pepper, but creamy Japanese carbonara is also delicious."

When carbonara first gained popularity in Japan, it was made with cream sauce made with fresh cream. Genuine carbonara, from Rome, doesn't use fresh cream, but includes eggs, sheep cheese, unsmoked salted pork like pancetta, plenty of black pepper, and short pasta.

Goat's cheese and pancetta are not readily available in Japan, and spaghetti is more commonly used than short pasta. It's said that whipped cream was added to prevent the eggs from hardening. Although it is completely different, Japanese style carbonara has become well known and widely enjoyed.
Japan is Obsessed With Al Dente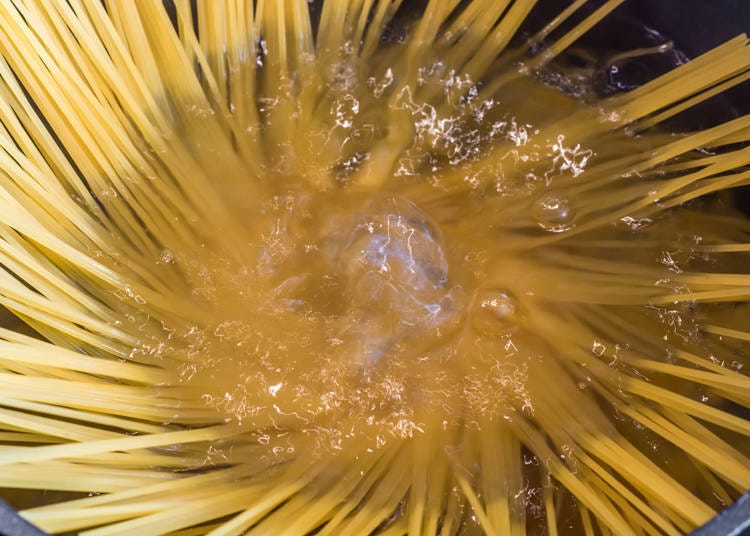 In the past, Japanese pasta, like the noodles found in school lunches, was soft. However, "al dente" is now pervasive in Japan's pasta culture, and people are conscious of al dente to the point of saying "It is a crime to boil pasta too much." But what about Italians?

"Japanese pasta is cooked al dente, and I think it has the same texture as it does in Italy."

Due to the influence of television, al dente began as a buzzword in Japan and quickly became commonly recognized. Now in a country where udon, ramen, and soba noodles are loved, stiff al dente noodles are also popular.

We've heard that Italians are often dissatisfied with how pasta is boiled in other European countries, so it's great that Japan's al dente pasta is done right!
Japanese Pasta Seems to be a hit!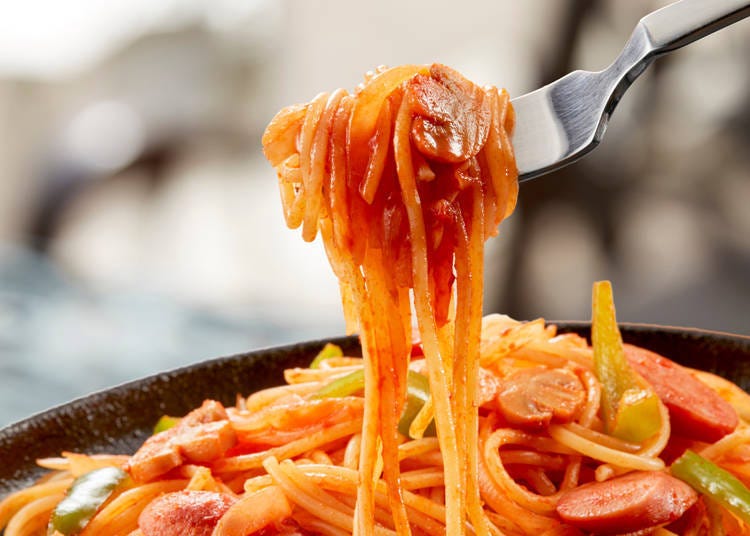 Since Japan is particular about pasta preparation, and knowing it's so popular, what else does our Italian interviewee think?

"I'm glad that my country's cuisine is so highly valued in a distant land."

That's a great sentiment, and is close to how Japanese people feel about sushi and ramen being loved around the world.

"It's cheaper than in Italian restaurants, and it's nice to have a casual dining experience."

The number of places – Italian restaurants, coffee shops, food courts – where you can eat pasta in Japan might surprise overseas visitors, and not having to leave a tip makes eating out even easier.
Recommended Italian Pasta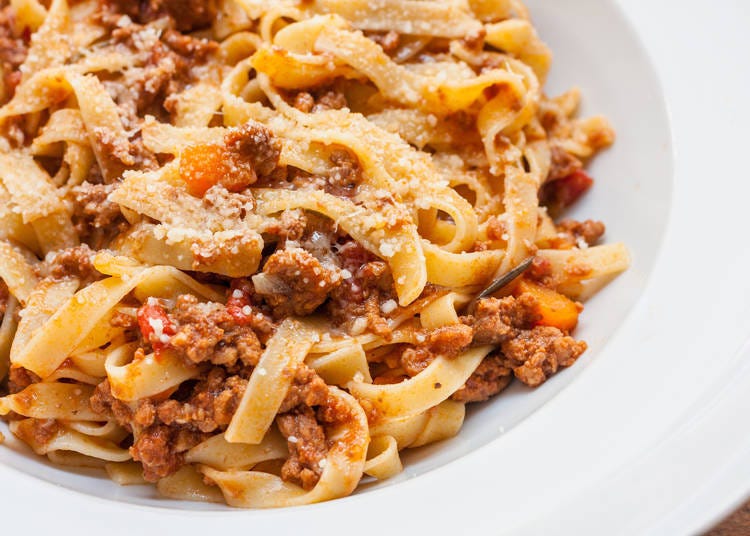 In Italy, cuisine varies according to the place of origin, so we asked our interviewee to recommend the pasta that's popular in their hometown.

"In my town, tagliatelle al ragù is popular. The noodles are thick like kishimen or Yamanashi's local dish, hoto, and are served with meat sauce. It's similar to Bolognese, but in Italy it's called ragù. It's delicious."

Popular around Bologna, instead of round noodles like spaghetti, it uses tagliatelle – 5 to 10cm wide ribbon-shaped noodles. The ground beef found in the sauce is simmered in red wine to make a ragout, and in some homes the pot cooks over a flame overnight.

The author has had this dish at a restaurant famous for traditional Bologna pasta. The noodles were smooth and formed a wonderful, harmonious taste with the ragout.

In Japan we'll continue to enjoy both authentic Japanese-style pasta!

Author Profile
Shio Narumi of the Dali Corporation
A writer who likes England and has traveled there to study abroad and on holiday trips. "I have empathy for people from overseas and find joy and excitement in cultural differences."
*This information is from the time of this article's publication.
*Prices and options mentioned are subject to change.
*Unless stated otherwise, all prices include tax.