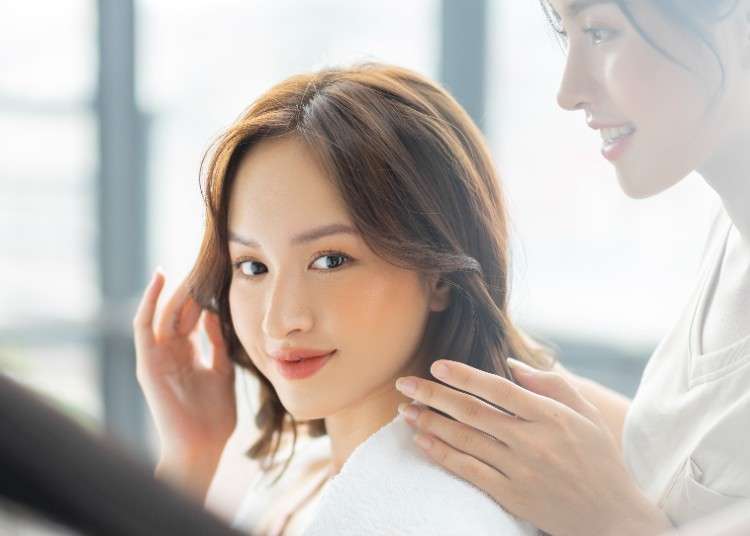 When Japanese people go to hair salons in foreign countries, their hairstyle ends up being different from what they wanted! This kind of problem is pretty common. The kind of hair one has depends on the ethnicity, and the cutting method and the tools used depend on the country. But how do foreigners feel when they go to a Japanese beauty salon?

Today we interviewed 5 foreigners living in Japan and asked them about their experience with the hair salons here. The differences between hair salons in Japan and overseas are pretty striking. (Following are the opinions of those interviewed.)
Two or more hairdressers will attend to one person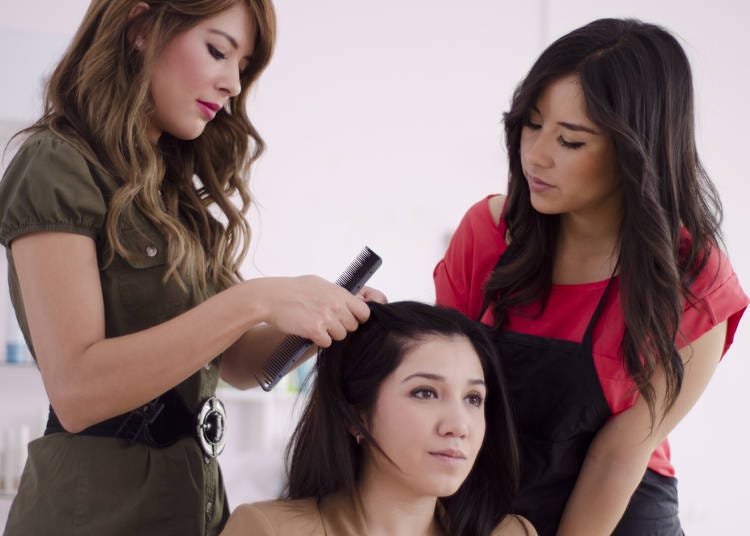 "In Europe there is one hairdresser per customer, but in Japan, there are many hairdressers just for me! I was surprised." (Slovakian woman, 30s)

"When I went to dye my hair, two hairdressers did it. In the UK I do everything on my own, so I felt like I was being treated like a VIP!" (English woman, 20s)

In Japan, there are times when several hairdressers work at the same time, due to a reduction of working hours, or the person in charge changes depending on the kind of work. However, it's rare in foreign countries and many foreigners were surprised. When two hairdressers dye your hair it makes you feel special! In many countries, both in Asia and Europe, a single hairdresser will handle everything.
A luxurious massage from shoulders to head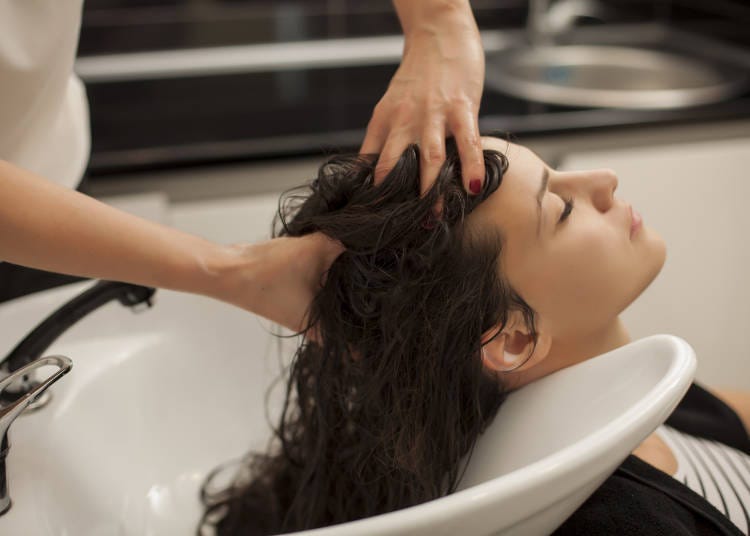 "There are some beauty salons in Japan that will give you a massage after washing your hair. And I was really impressed because it's free." (Chinese woman, 30s)

"I was so surprised by the massage! There is no such service in Malaysia." (Malaysian woman, 30s)

Many hair salons in Japan provide head and neck massage after washing your hair. Many people said that it was surprising to get a massage after coming in for a haircut! It's also shocking that massages are free of charge. It was a popular service among foreigners, with some saying that they were going to the beauty salon for the massage.
They wash your hair many times… For free!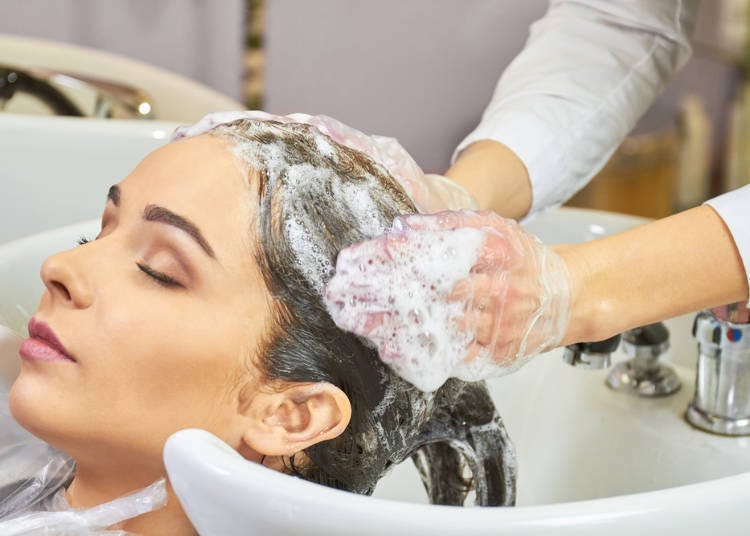 "In Japan they don't charge you to wash your hair! In Malaysia they do for each wash." (Malaysian woman, 30s)

This Malaysian interviewee said that she had her hair washed twice for a single haircut, for free. In other countries you pay every time they wash your hair. It seems that in some countries, they don't even wash hair before dyeing it, so customers were surprised by the service in Japan. (However, even in Japan, some shampoo charges may be required, depending on the treatment.)
At a Beauty salon!? Free drink service!?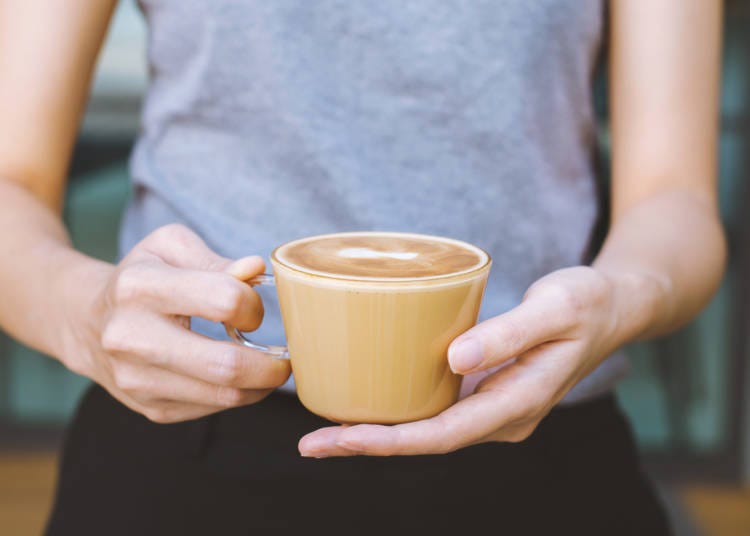 "They gave me a drink even though I was in the salon for only one hour. I have never experienced this in other countries." (Chinese woman, 30s)

Beauty salons often offer welcome drinks, such as herbal teas and coffee. This woman, who is well traveled and has visited many beauty salons in several countries, was impressed by the Japanese hospitality she experienced in the beauty salon. Depending on the beauty salon, there may be a fee, but some places even offer smoothies and meals. It's nice to have your meal while doing your hair, saving time.
Choose the product you like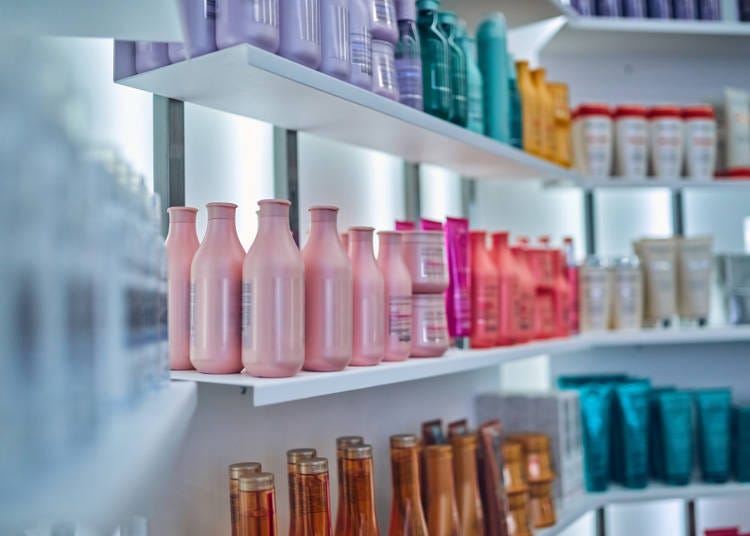 "I went to some hair salons in Japan and I could choose shampoos and treatments in most places." (Malaysian woman, 30s)

Some beauty salons in Japan offer several types of shampoos and treatments so that you can choose your favorite hair type and fragrance. There are also hair salons where the staff will choose the perfect product for you depending on your hair.
They protect your face and ears!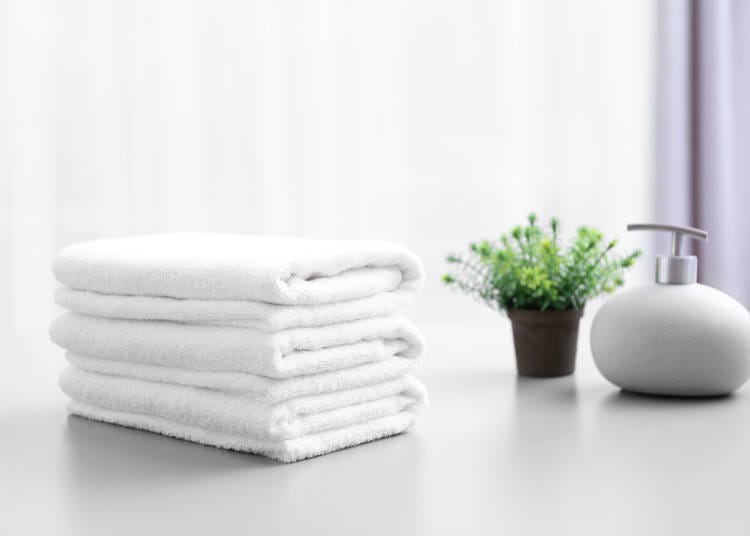 "I've dyed my hair many times since I came to Japan, but what surprised me was that they covered my ears every time!" (Slovakian woman, 30s)

In many cases a shower cap is applied so that the coloring agent does not get on or into the ears. Also, in Japan, when they wash your hair, they will cover you with a towel to prevent water from splashing on your face, although this is done also outside of Japan. People said that in their country they were worries about water getting into their eyes, but in Japan I can have my hair washed without worrying.
I was impressed by the quality of the cut, even though it was dirt cheap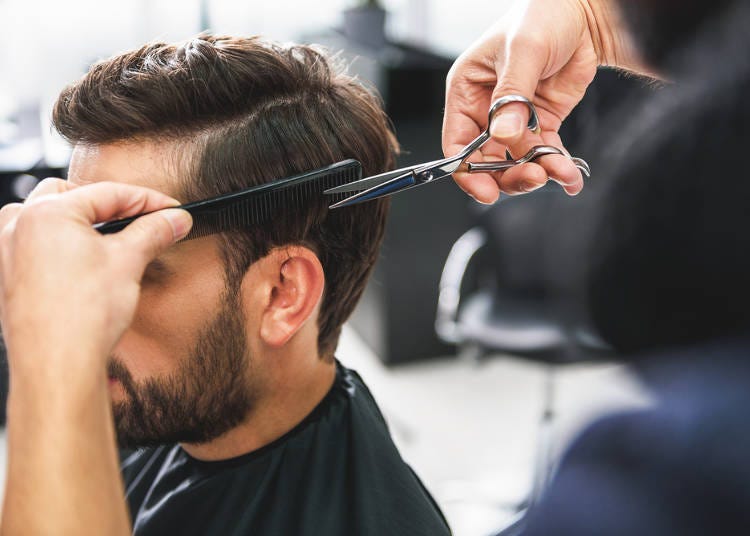 "My favorite shops are very cheap, but they have better cuts than the ones in the United States. The staff was friendly, so I went often." (American man, 30s)

Haircuts in America are expensive compared to Japan. In addition, the American man we interviewed said that Japanese hair salons staff were more skilled than his own country's. Of course, skill varies depending on the hairdresser, but the price-quality ratio in Japan is good. On the other hand, hairdressers in Japan don't seem to be cheap compared to the ones in Europe. However, people say that Japanese beauticians are highly skilled so customers can be treated with peace of mind, and they always try to communicate even though they may not speak English well.
I'm sorry the nuances don't last and my hair becomes strange…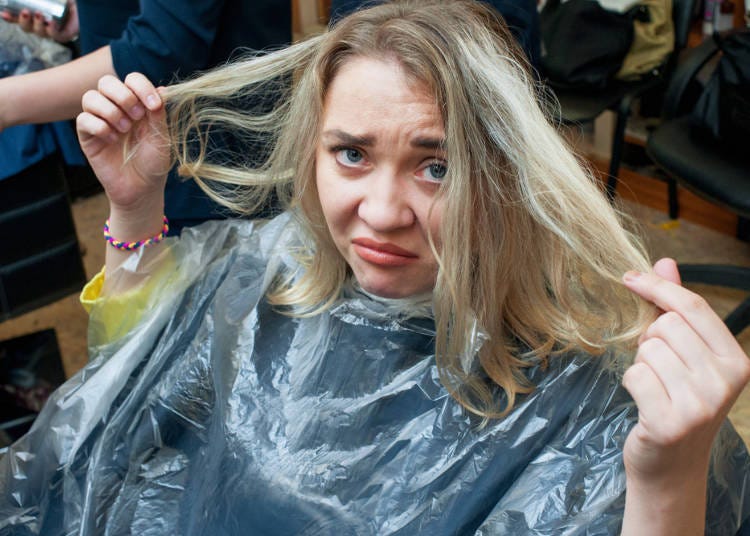 Japanese beauty salons have a good service! This is the majority of the opinions, but there are also those who had a disappointing experience.

"I told her the desired hairstyle, but she couldn't speak English, so she made a very strange hairstyle. It took months to get my hair back and I was ashamed." (English woman, 30s)

Some people said that the staff would try to communicate even if they could not speak English, while other people said that they couldn't get the hairstyle they wanted because the staff couldn't speak. Now that things can easily be translated on smartphones and other popular devices, the next time you try, maybe they could help in conveying what you want.


It turns out that many foreigners had a more satisfactory experience with Japanese salons than they had expected. Some even said that they would come to Japan to go to a Japanese beauty salon. Japanese beauty salons are popular among foreigners. Recently, it seems like there are Japanese people who open stores overseas due to their popularity. It may not be too far a stretch to say that Japanese quality treatments will be available all over the world.
*This information is from the time of this article's publication.
*Prices and options mentioned are subject to change.
*Unless stated otherwise, all prices include tax.