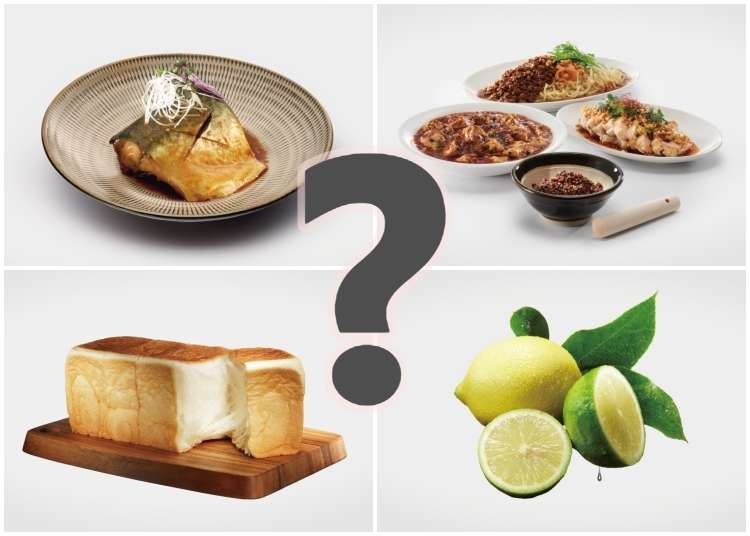 All sorts of prizes and awards are showcased as the year closes, reflecting on trends and events that happened that year. As a gourmet-loving country, Japan has, of course, its own favorite yearly award: the Dish of the Year® 2018!
What is the Dish of the Year?
Gurunavi, one of Japan's top restaurant search websites, has held the annual Dish of the Year event since 2014. It does this with the aim of "preserving the best of Japan's food culture as part of humanity's shared heritage."

How the Dish of the Year 2018 was selected
2018 marks Gurunavi's fifth Dish of the Year event. As a "Big Data" company, each year it analyzes a massive amount of information from some 500,000 restaurants listed on the Gurunavi restaurant search website, together with the search and behavior history of 16.43 million Gurunavi members and 65 million unique users.

For the Dish of 2018, 40 keywords were extracted from this data. A questionnaire was issued to Gurunavi members to help narrow down the selection. Factoring in votes from Japanese media who conducted the judging, four finalist dishes were nominated.

From among these, 3 conditions had to be satisfied for the final dish to be selected:
(1) being a trend or topic in that year;
(2) being deeply relevant to societal developments and reflecting the changes in society of that year; and
(3) being worthy of being a record of food culture to hand down to posterity.
Mackerel: Japan's Dish of the Year 2018!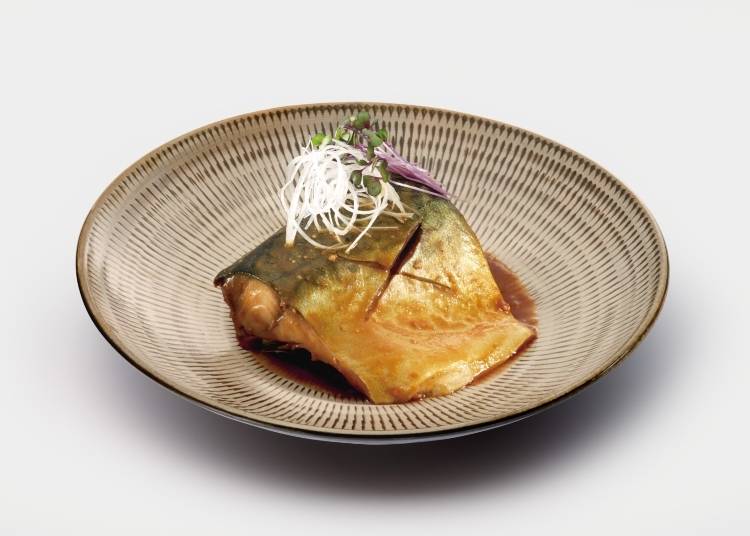 That's right: the humble mackerel made its way to the top of the foodie charts in Japan!

Reasons for selection
In Japan, 2018 was a year fraught with many natural disasters, and a heightened awareness of disaster prevention made us take note of the importance of stocking emergency provisions like canned food, dried goods, and freeze-dried food.

Among these, canned mackerel is highly convenient as it does not require preparation. As it's also quite healthy, containing large quantities of essential fatty acids like EPA and DHA, the value of mackerel was recognized anew.

In particular, "fancy canned mackerel" with sophisticated designs and "premium canned mackerel" using high-quality ingredients changed the traditional image of the canned food, especially garnering attention from women.

With mackerel being arranged and incorporated into home cooking, it also created an opportunity for people to rediscover the fish's deliciousness. Meanwhile, it even triggered a social boom that saw mackerel disappear from store shelves temporarily. And it is anticipated that mackerel will continue swimming onto restaurant menus over the year ahead!
Runner Up: Asian Pepper Dishes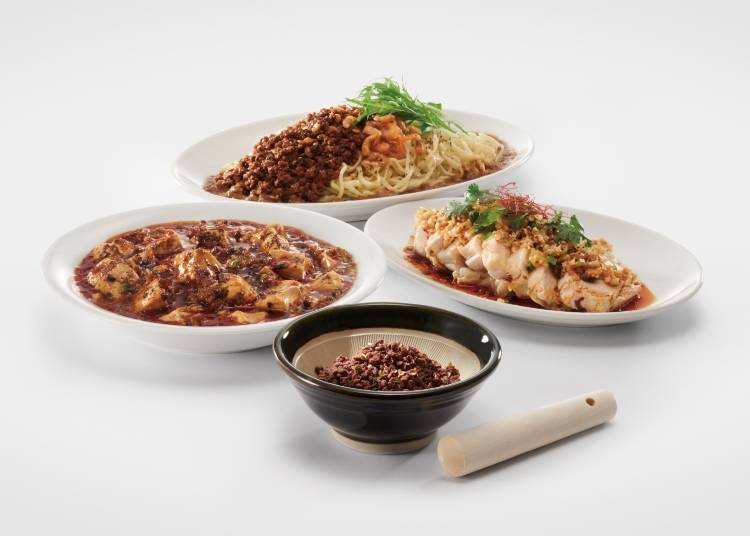 Reasons for selection
As Japan has been recording continually higher numbers of foreign visitors each year for the past six consecutive years, Japanese people understand the diverse cultures of each country more than ever before and incorporate positive elements, thus greatly evolving Japan's food culture.

In particular, spicy mapo tofu and tantan noodles have gained popularity, boasting the authentic taste of Sichuan cuisine, and greater numbers of people are becoming enthralled by the new flavor and stimulation that Sichuan pepper provides.

Boosted by the scorching summer heat, there was a spike in restaurants registering dishes with Sichuan pepper on the Gurunavi website as well, with their number almost doubling compared to last year. Keywords such as ma-katsu* and shibi-katsu (spicy) emerged, describing the joy of eating Sichuan pepper dishes and further giving rise to their popularity.

If you have never tried Sichuan pepper or its Japanese relative, mountain pepper, it's definitely worth a try! Instead of having the mouth-burning fire that many pepper varieties have, its spice has an electric sizzle to it that tingles the tongue.

*In Chinese, "spicy" is expressed as "ma."
Nominee: Luxurious white bread
Also nominated were the high-quality, expensive bread loaves baked by artisans using unique methods as well as carefully selected ingredients from carefully selected areas.

Reasons for selection
Bread in Japan is quite different from that in Western countries, and many Japanese view it simply as a breakfast food that must be toasted before eating. Overturning this traditional concept, these "eat as they are" artisanal loaves gathered large numbers of fans, becoming especially popular among those seeking to savor a simple luxury in their daily lives.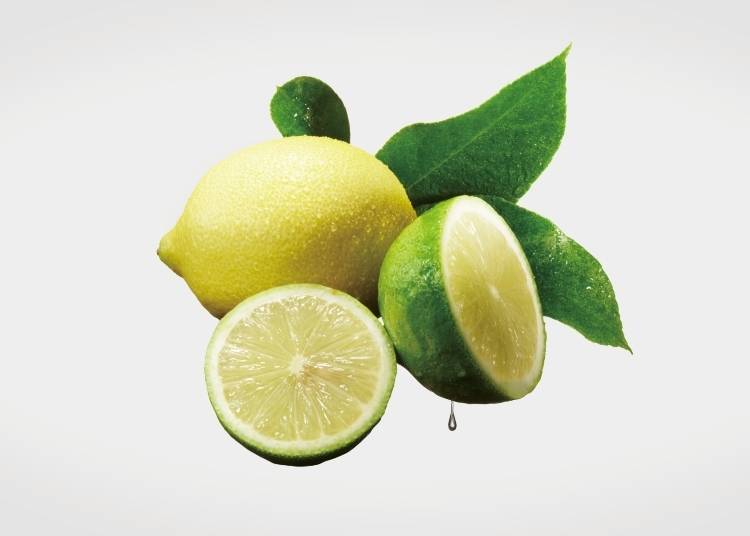 Lemons are grown mainly in western Japan, in prefectures including Hiroshima – the top production area for domestic lemons – and Ehime.

Reasons for selection
Due to the popularity of "lemon sour" drinks in recent years, people started paying attention to domestic lemons that can be used whole, including pith and peel, depending on how they were grown. Additionally, many confectionaries using domestic lemons have been commercialized and became more famous.
Signs of the times: Looking back on 2018 in Japan
While many national events occurred in Japan, three pivotal points emerged in the national consciousness for 2018:

1. Record high number of international visitors to Japan for the sixth consecutive year
Understanding and accepting the differences of diverse nations has had a major impact on Japan's food culture.
Even regional dishes of various countries that were not known in Japan before and dishes using striking spices became topical and widespread.

2. Occurrence of many natural disasters - earthquakes, typhoons, and floods
Along with feeling the threat of nature, Japanese people recognized anew that humans coexist with nature and reap its benefits.

3. The relocation of Tsukiji fish market to Toyosu
Tsukiji Wholesale Fish Market, which supported Japan's food culture for 83 years, moved to Toyosu, an event that gathered much attention; thus 2018 became a year to think about the future of Japan's food culture.

Japan's food culture has continuously evolved by incorporating aspects of diverse food cultures. It was a year that made people realize the necessity of paying even more consideration to the natural environment and thinking about sustainable resource management while fostering Japanese food culture.
*This information is from the time of this article's publication.
*Prices and options mentioned are subject to change.
*Unless stated otherwise, all prices include tax.