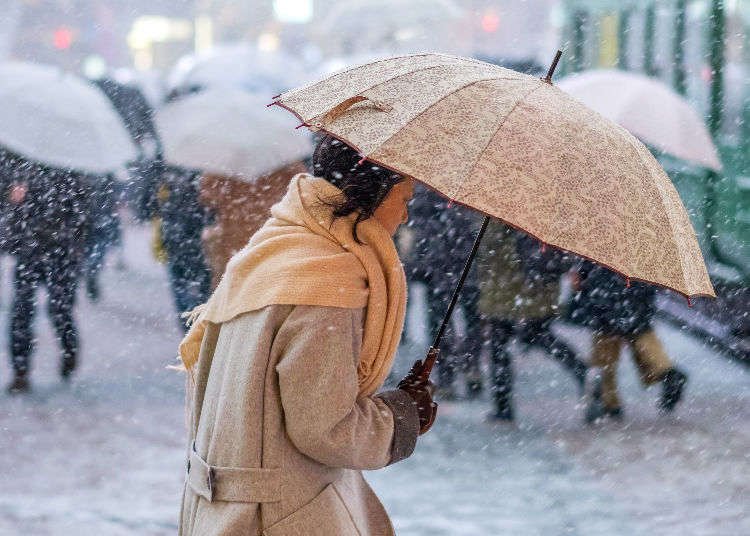 Tokyo is an amazing city to discover in every season – albeit winter naturally is the coldest and thus most uncomfortable one, isn't it? Fret not, as we are going to provide you with all the necessary knowledge, tips, and tricks to make the most out of your Tokyo sightseeing tour!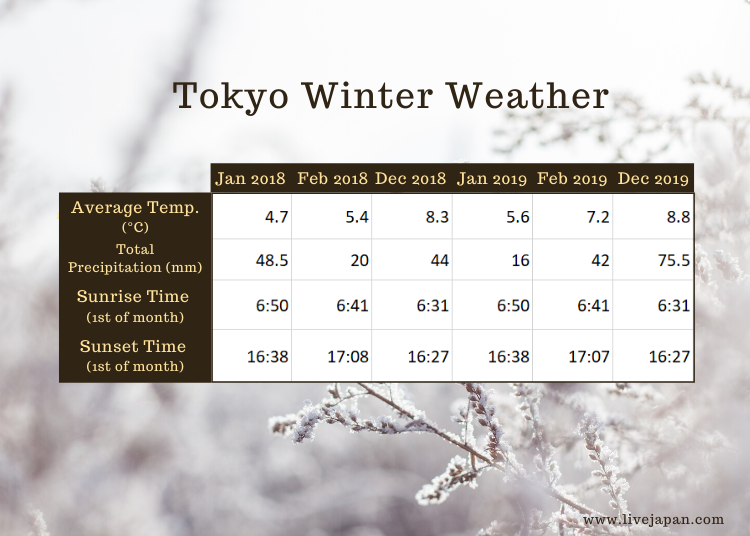 Sources: Temperature
Sunrise and Sunset

★ Tokyo temperature in December:
Average high of 13.4°C (56°F); average low of 5.8°C (42°F).

December marks the end of autumn and the beginning of a full-fledged winter and while it is not the coldest month, the temperatures do drop significantly – snowfall also isn't uncommon. The most important thing to keep in mind for sightseeing is the relatively drastic temperature difference between night and day. December is also the month with the earliest sunset, the last rays of warming sun can be had around 4:30 p.m. before it sets.


★ Tokyo temperature in January:
Average high of 10.2°C (50°F); average low of 1.8°C (35°F).

Not only does the sun rise very late, January is also the coldest month of the Japanese year. Every year on the 20th or 21st of January, one of the 24 seasons of the lunar calendar begins: daikan, the "coldest season." Daikan, the last third of January, is also high season for the flu and you will doubtlessly notice how many people leave their home with a face mask on to protect themselves and others from infection. A proper and warm winter coat is the most important thing when sightseeing in January!


★ Tokyo temperature in February:
Average high of 12.2°C (54°F); average low of 3.8°C (39°F).

Just because January is over doesn't mean it gets warmer immediately – there are many cold days throughout February and don't be surprised by snowfall. The end of February, however, will bring a breeze of spring when the temperatures do jump up quite a bit – look forward to pleasant days from thereon!


Let's take a quick look at the climate of Japan between December and February. A cold northwest wind is the standard, and when this northwest wind blows over the Sea of Japan from the North, the water vapor in the wind turns into snow. This is why West Japan experiences quite a lot of snowfall. This northwest wind then blows over the mountains of Honshu, the biggest of Japan's main islands, and dries in the process before reaching Tokyo and the other regions on the Pacific side. Thus, Tokyo's winter air is rather dry and there's hardly any snowfall – this is a dangerous combination for dry skin and chapped lips, however, so take precautions.

It's also important to note that the sun sets earlier than usual, at around 5:00 p.m., so plan your sightseeing accordingly. With all of this in the back of your head, there's nothing that will stop you from making the most out of Tokyo!
What do I need to wear during winter in Tokyo?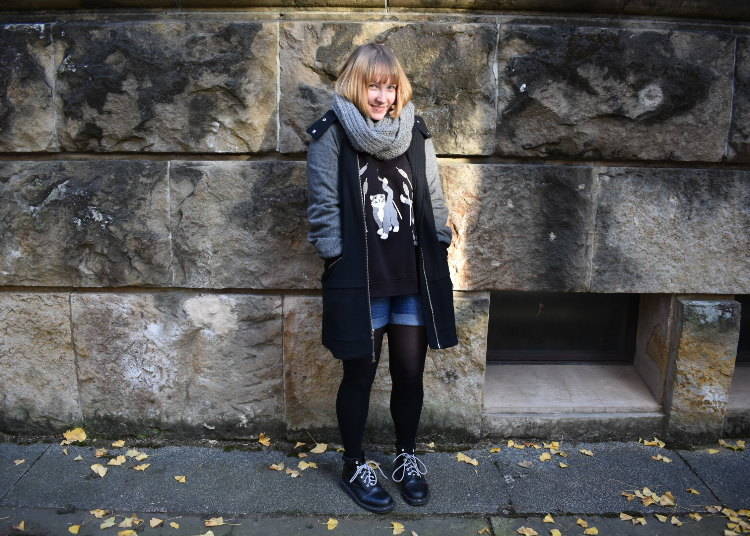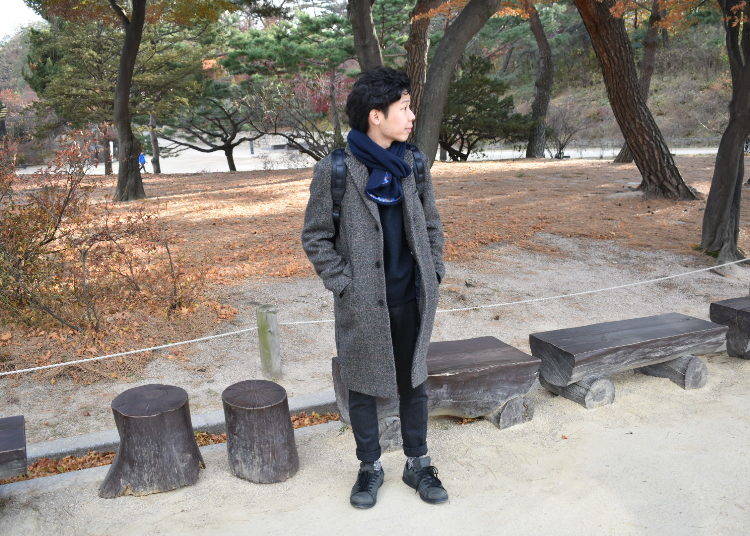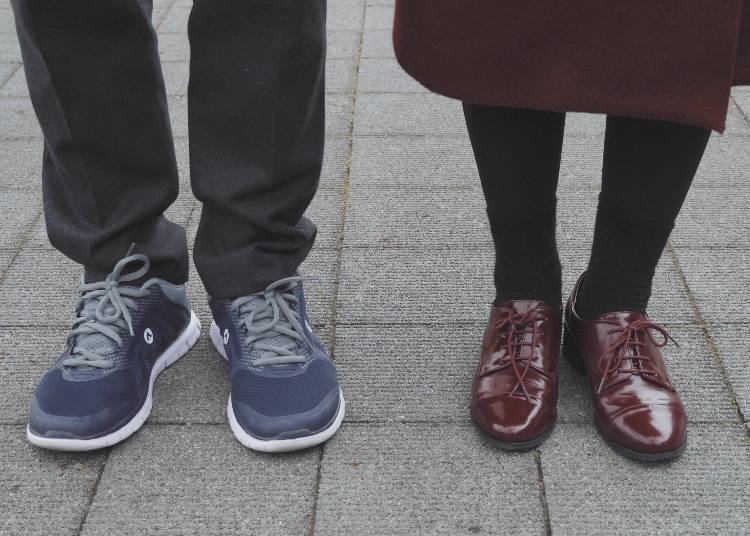 To combat cold winter winds and low temperatures, proper clothing is a must! Tokyo, however, is a metropolis and you will find yourself stepping in a heated building almost as often as walking around outside, so it's key to find a good balance between warm enough and too hot when getting dressed. Layers are the best way to work around these drastic temperature differences, so do definitely bring gloves, a scarf, and a knit cap against the cold, make sure that everything can be easily taken on and off as well.

● Head: As the wind is both cold and dry, to make sure to keep your head nice and cozy with a knit hat or ear warmers, and a muffler. By the way: face masks don't only help against infections, they also help to keep your skin and lips moisturized due to the moisture of your breath.

● Upper Body: A lined, windproof coat is highly recommended, best worn over a warm yet thin sweater. When traveling to Tokyo in late December, down jackets and wool coats are the best choice while bulky, heavy coats will quickly prove to be very annoying to take on and off and carry around when indoors. And don't forget the gloves!

● Lower Body: Windproof is always best, which is why thick wool tights and pants or lined leggings (toasties) are a smart choice. For all the jeans lovers out there, try wearing thin tights underneath your choice pair to add an extra layer of protection.

● Socks & Shoes: Both heat retention and comfort is key here. Don't just rely on your socks but make sure to wear lined shoes or boots as well – and be prepared to be on your feet the entire day, so stay away from anything that's uncomfortable.
What to Bring: Little Helpers to Fight the Cold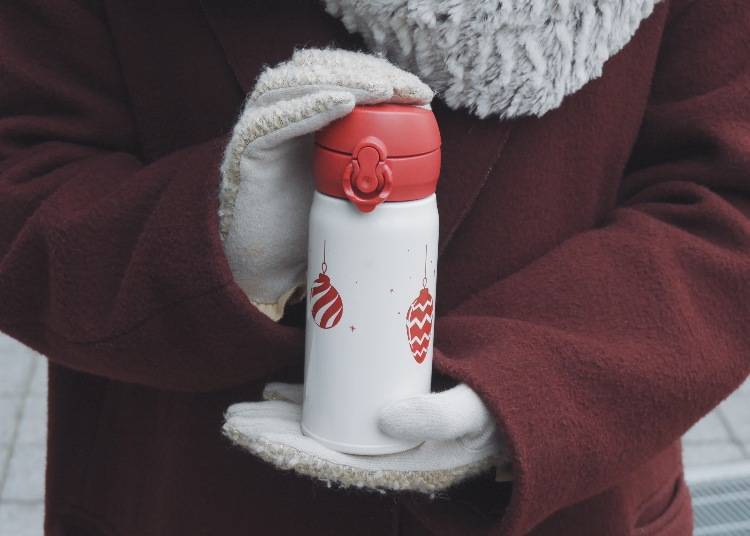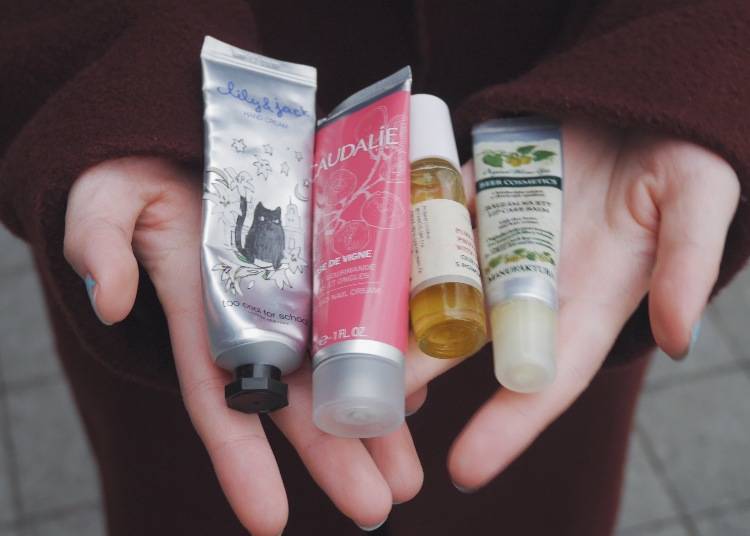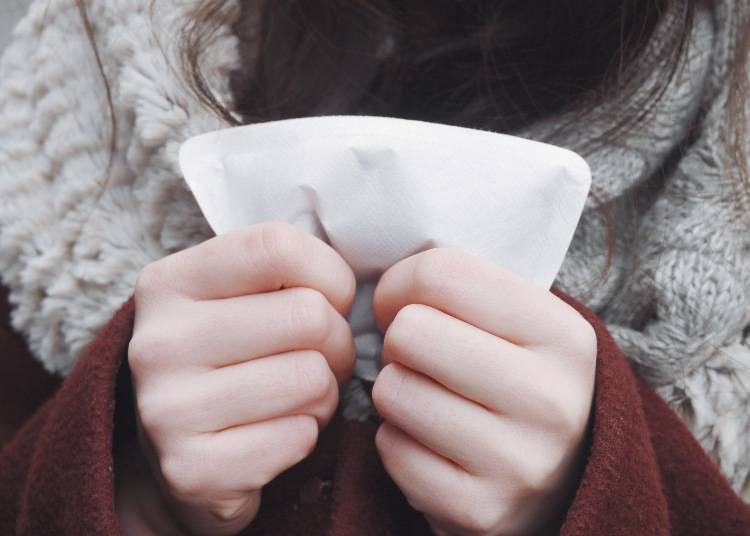 1) Thermos flask: The tastiest way to keep your body warm—don't hesitate to bring a thermos flask filled with tea or other hot beverage with you!

2) Lip balm and hand lotion: Because of the dry winter air, chapped lips and rough skin are very common, unfortunately. To combat this right from the start, do make sure to have both lip balm and hand lotion in your bag, to be used at the first sign of discomfort!

3) Kairo: Hand warmers, called "kairo" in Japanese, are a must for every cold day. They are available for purchase at any drug or convenience store in a variety of shapes and sizes. They come as the classic handhelds, but also can be stuck in your socks, shirt, or pants.
Asking Japanese People: How to Fight the Cold?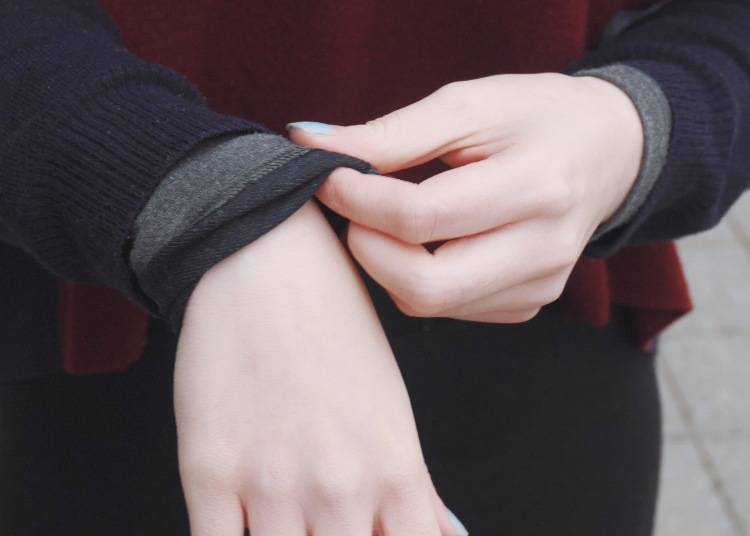 Japanese people have their own ways of fighting Tokyo's winter cold. Here are some of their favorite methods, items, and gadgets:

● Layered warmth – As the name suggests, this expression refers to the classic layered look. Undergarments that both retain body heat while being made out of breathable fabric are available from a variety of brands and are reasonably priced. Wearing multiple layers can oftentimes be just as warm as wearing a thick coat while also being much cooler and more convenient when switching from outdoors to indoors.

● "Cold comes from the feet" – This is a wise saying in Japan. When your feet are cold, your entire body feels cold. As such, warm socks and lined leggings are a must! When it's really cold outside, layering socks is also a common practice, and you'll find many a legwear specialty shop around Tokyo for creative and whimsical designs.

● Masks against the cold – Wearing a face mask will keep your nose and lower face nice and warm while also moisturizing your skin, lips, and throat – and thus also helping to ward off winter colds and the flu. Drugstores sell all kinds of different masks, from those that are designed to be comfortable to wear even for hours, to those that feature adorable designs, are gentle to makeup, and even those for people with allergies. Don't hesitate to look for the one that fits your needs best!

● Smartphone-friendliness – Smartphones are an inherent part of 21st century daily life. Especially when exploring a city, looking up a location or checking a map via your phone isn't something you want to go without. But there's hardly anything more annoying than taking your gloves on and off every time you want to operate your phone! Japan has a wide variety to help with this issue, such as stickers and sprays to enhance the fingertips of your gloves with, making them as smartphone friendly as they can be.

● Anti-static bracelets and hair clips – Another reality of winter is that static charge can build and build, making that next touch of a door handle into a shocking experience! Fortunately, you can find special bracelets and hair clips at lifestyle goods shops and convenience stores which help automatically discharge static.
Winter Sightseeing in Tokyo, A Wonderful Experience!
One very last tip: although snowfall is very rare in Tokyo, it can happen – and if it does, keep in mind that train and bus delays might occur.

Even when Tokyo is snowless, regions like Kansai or Hokuriku often are covered in snow, so bullet and express trains, as well as flights, might be delayed or cancelled altogether, so be sure to check the weather forecast, especially when planning to leave Tokyo!

Now, it's time for you to head out into the cold – perfectly prepared – and experience the many joys and unique things to be discovered in Tokyo and Japan during winter.
What's Japan like in other seasons?
Below are links to weather-related articles for each season:
*This information is from the time of this article's publication.
*Prices and options mentioned are subject to change.
*Unless stated otherwise, all prices include tax.