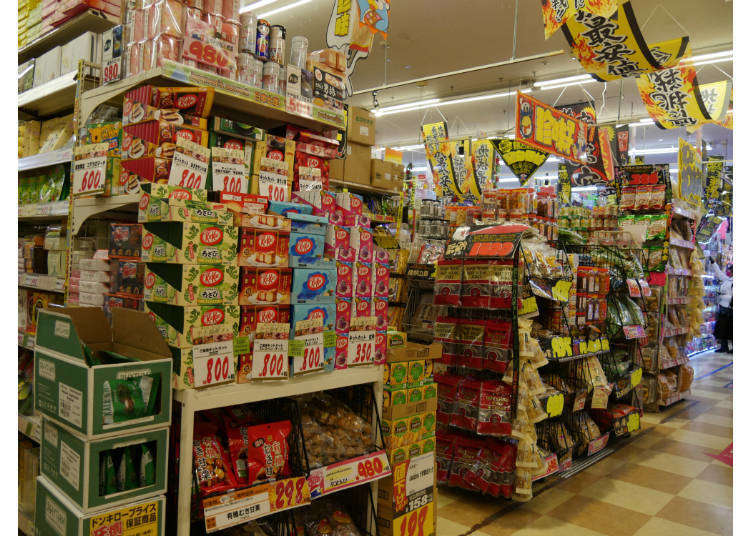 Don Quijote – Donki for short – and its adorable penguin mascot is one of Japan's most famous department stores, selling basically everything the heart desires. Between cosmetics, sports equipment, clothes, accessories, devices and appliances, and much more, especially the store's sweets, snacks, and drinks aisles are popular among both locals and tourists. We asked the manager of Shinjuku's Don Quijote not only what makes Donki so special and popular, but also about his favorite sweets!
Don Quijote's Many Services
■Tax Free, Foreign Currency Accepted, Multilingual Support

The Shinjuku location of Don Quijote sure is a convenient one. Payment is possible in the Taiwan Dollar, Chinese Yuan, US Dollar, and more – seven different currencies in total. On top of that, the store offers tax-free shopping for an extra bargain to be made! No matter what currency you pay in, however, change is always handed out in Japanese yen. Multilingual staff is available around the clock to assist shoppers in Chinese, English, and Korean, so if you have any questions or need help, don't hesitate to ask!

■ Free WiFi

Whenever you're looking for a WiFi hot spot, head over to Don Quijote and make use of the store's free internet! Check your mails, chat with your friends, and upload your latest travel photos without worrying about roaming charges.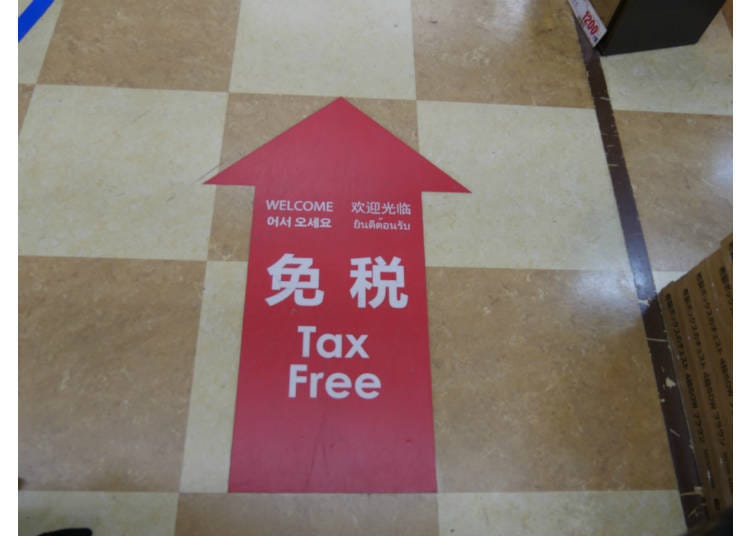 ■ Colorful Signs inside the Store

The many colorful signs all around Don Quijote are not only characteristic of the store but are also hand-drawn by the staff! Besides being a helpful guidance on what kind of items are available and on sale, those signs are also a lot of fun to look at!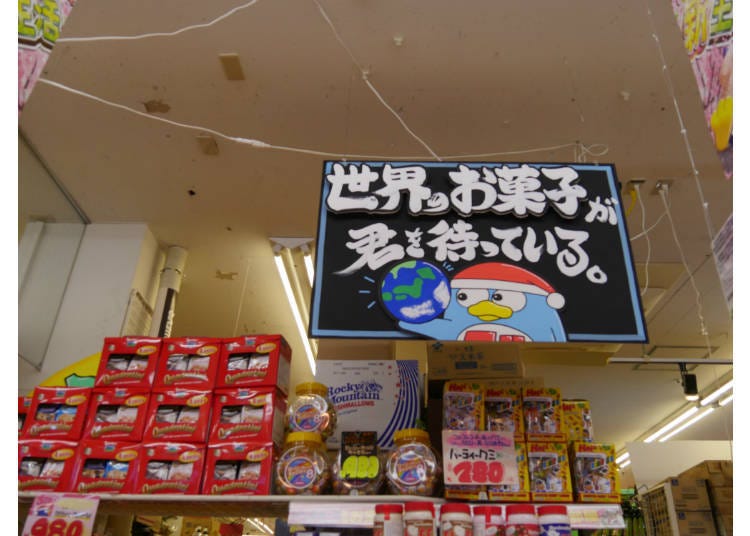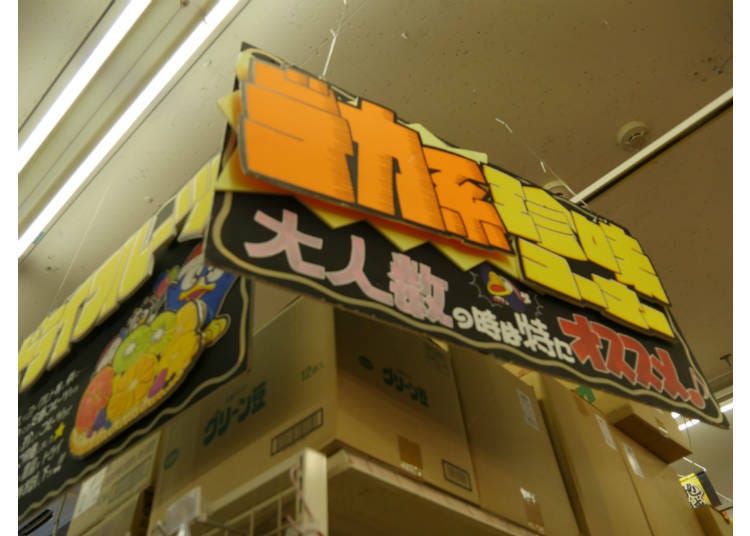 ■ Over 60,000 Items

Shinjuku's Don Quijote offers a particularly rich selection of drugs and medicine and may be the best Donki store in all of Japan in this regard. The second-largest selection undoubtedly offers the sweets corner, with new items being added on a regular base.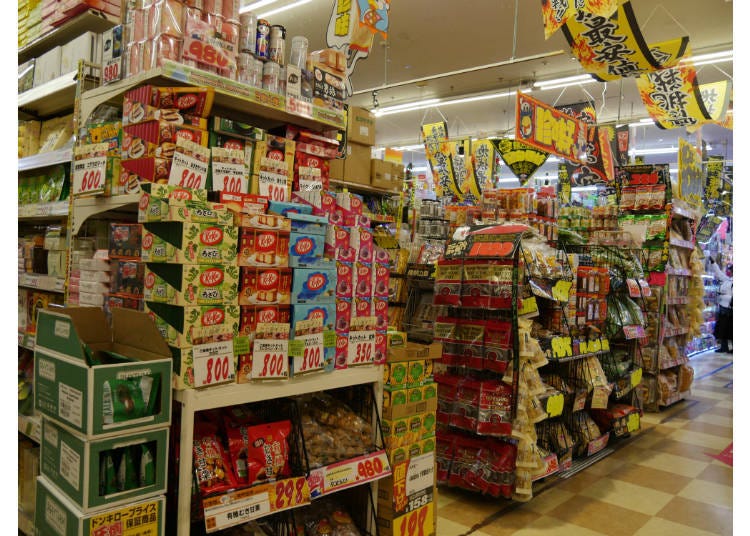 ■ Characteristic Cardboard Displays

One of Don Quijote's many characteristics is the cardboard displays of certain items, which means that certain items are on display while still being in the cardboard box they were shipped in. "You can display an item very carefully and beautifully, but someone will take it and buy it shortly after anyways. That's why we just leave the products in the cardboard boxes", says the manager. This unique way of displaying one's goods seems to get more and more popular, too!
Don Quijote's Sweets: the Manager's Favorite Five
Echigo Seika's Funwari Meijin Kinako Mochi, 6 in a Bag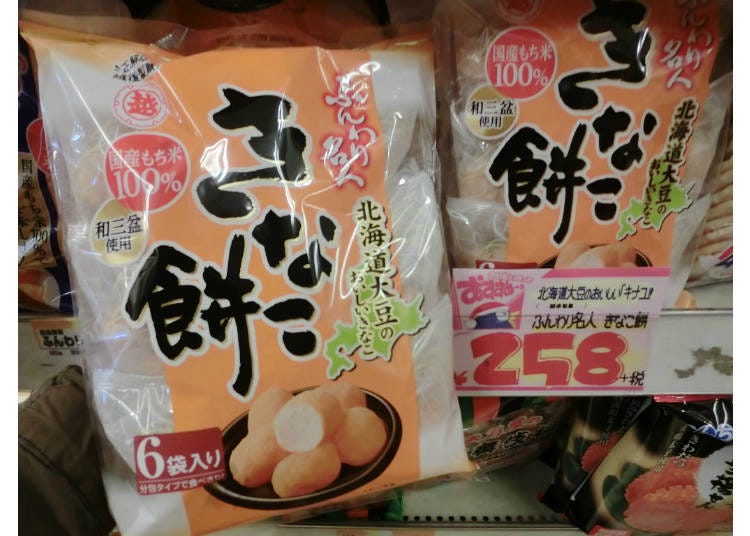 The manager's first recommendation are the kinako mochi, or rice cakes coated with roasted soybean flour, by Echiko Seika. The insides are soft and mellow while the flour coating enhances the rice cake with its rich soybean taste. You'll finish the entire bag of six without even realizing it! One bag is available for 258 yen, tax excluded.
UHA Mikakuto & Don Quijote Collaboration: Puccho × Suppaiman, 62g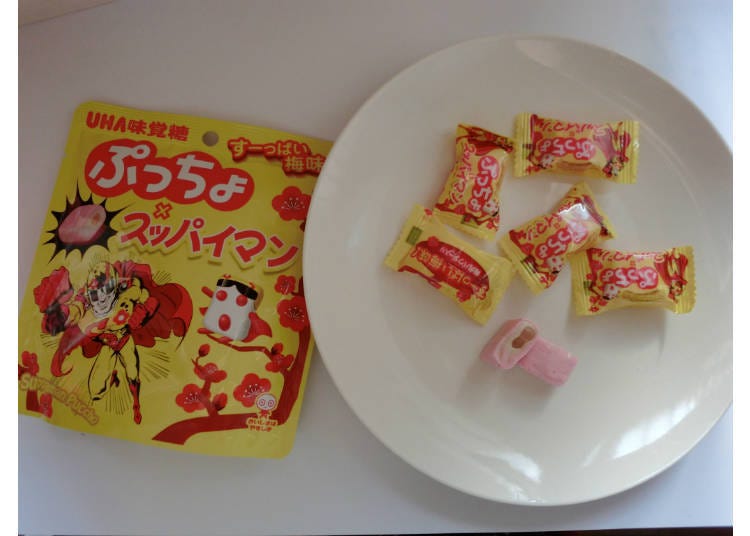 This one is a limited sweets creation that is only available at Don Quijote. A sour Japanese plum paste is engulfed in a soft, sweet candy coat, making for a wonderful sweet-and-sour experience.
One bag is available for 118 yen, tax excluded.
Kracie Muichaimashita Chestnuts, 3 Bags of 50g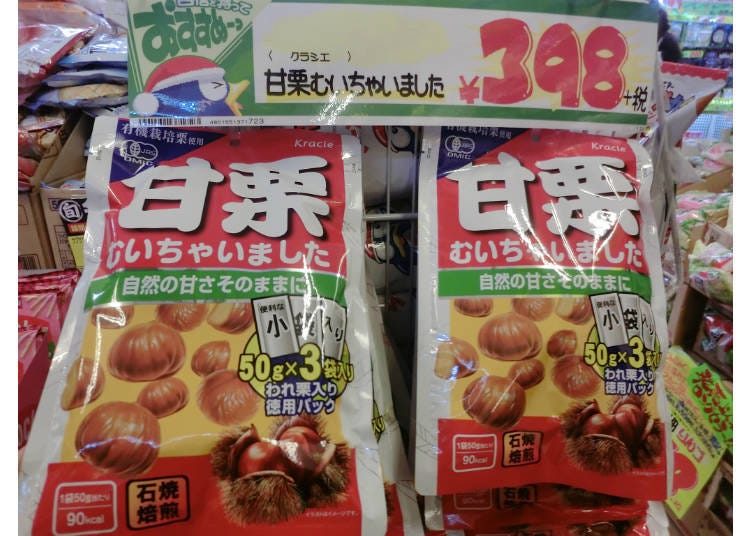 The little chestnuts found in these bags can be enjoyed as they are, without the need of peeling them out of their shell first. Without any additional food coloring or flavoring, these tiny snacks convey the authentic taste of chestnuts wonderfully well, so look forward to a subtle sweetness that is easy to eat! As the chestnuts are from organic cultivation, snack on them without having to worry about your health.
One bag is available for 398 yen, tax excluded.
JA Kinan's Mochi Mochi Ume Warabimochi, 12 in a Bag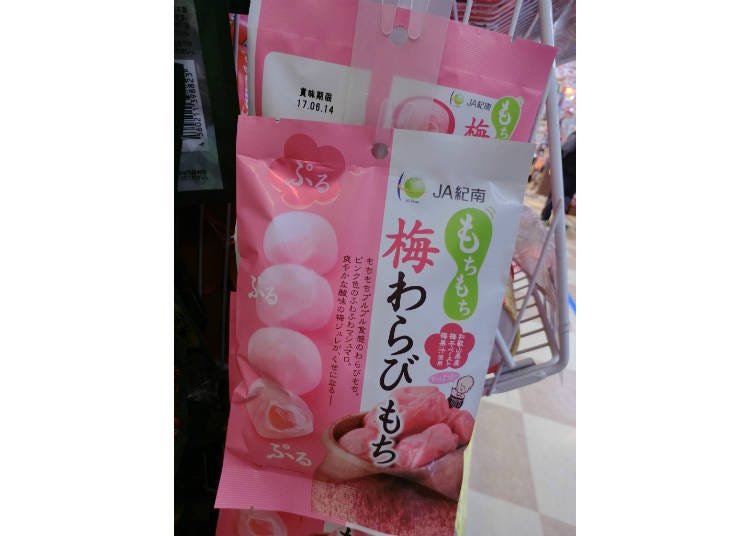 Usually, warabimochi is a jelly-like snack covered in roasted soybean flour, but JA Kinan's delicious version features Japanese plum paste on the inside, surrounded by soft and fluffy rice cake. A combination that'll melt on your tongue while not being too overwhelming in regards to flavor. Mochi fans, this one is a must-try!
One bag is available for 198 yen, tax excluded.
ORIHIRO's Purunto Konnyaku Jelly Pouch, 12 in a Bag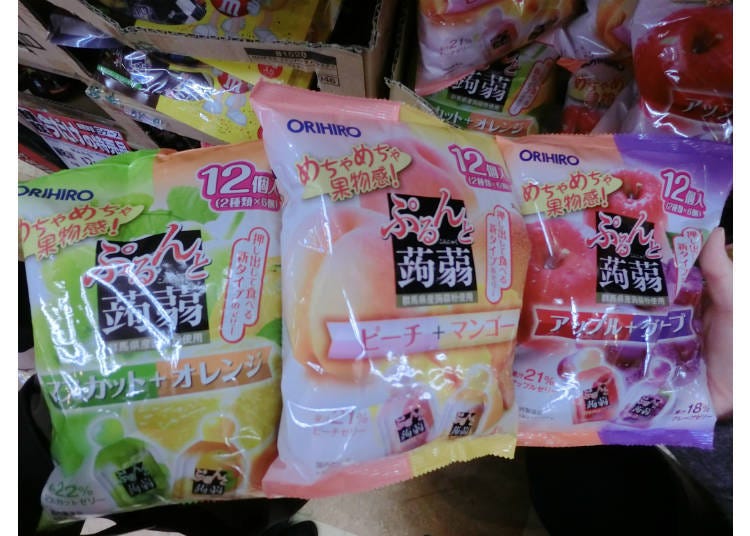 Jelly is a favorite among young and old alike, and Orihiro's konnyaku version comes in a pouch that makes eating particularly easy. Squeeze out small amounts to avoid accidentally swallowing the entire jelly! As such, it is said to be safe to eat for both elders and toddlers alike. The delightfully chewy consistency and the reduced calories make the Purunto Konnyaku Jelly Pouch even more delightful to enjoy. The best part is, however, that the jelly doesn't taste of artificial flavoring at all but rather convey the authentic aroma of the fruit it represents. Fans of this jelly tend to buy it in a bulk!
One bag is available for 198 yen, tax excluded.
ドン・キホーテ

Address

1-12-6 Okubo, Shinjuku-ku, Tokyo-to 169-007
*This information is from the time of this article's publication.
*Prices and options mentioned are subject to change.
*Unless stated otherwise, all prices include tax.