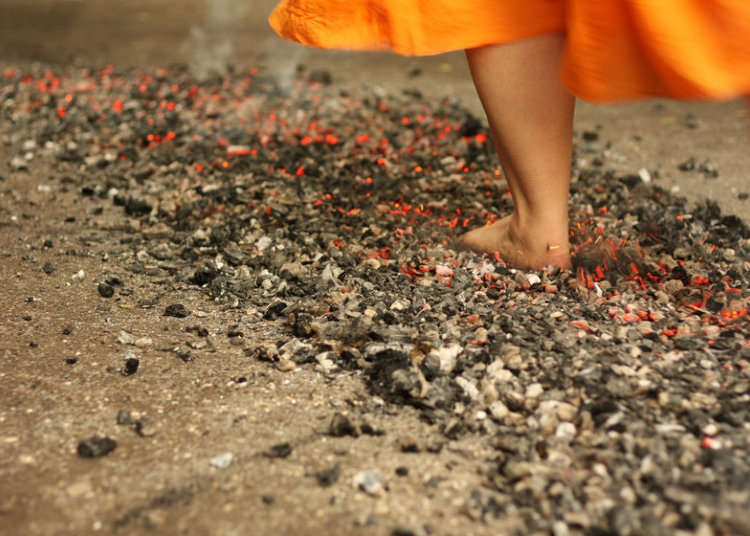 Are you brave enough to walk barefoot across fiery hot embers? For the participants of the Hiwatari-sai, literally meaning "fire-walking festival," walking over scorching heat is mind over matter affair. The festival takes place on the top of Mount Takao, in the Tokyo suburb of Hachioji, at the Takaosan Yakuoin Temple each spring.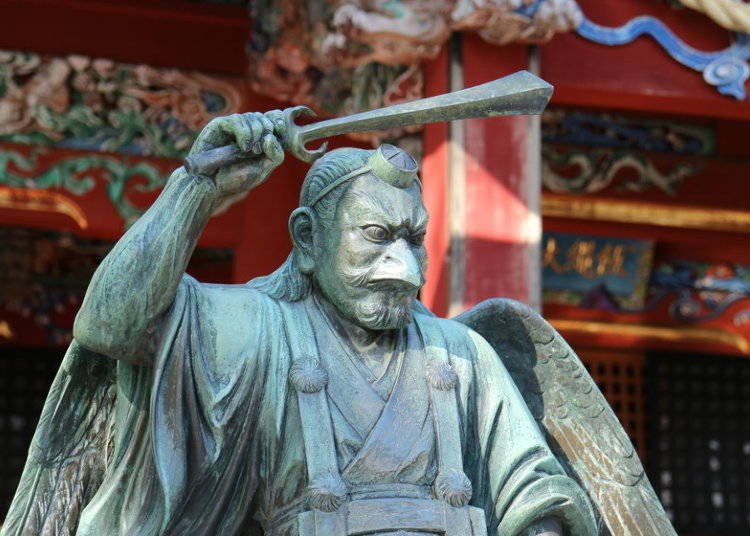 This traditional Buddhist custom has been held by the Yamabushi (mountain ascetic) monks on the second Sunday of March for many years. According of Japanese Buddhism, it's believed that fire has a purifying effect, and some sects practice a ritual called goma, which involves the burning of a sacred fire. While this fire burns, participants pray for peace, health, and the cleansing of misfortunes. The monks then lead the way into the still smoldering flames, as participants follow behind. As they walk through the fire, they perform a ritual chanting. Once the fire has been put out, spectators are invited to the warm path, without having to worry about their feet being burned.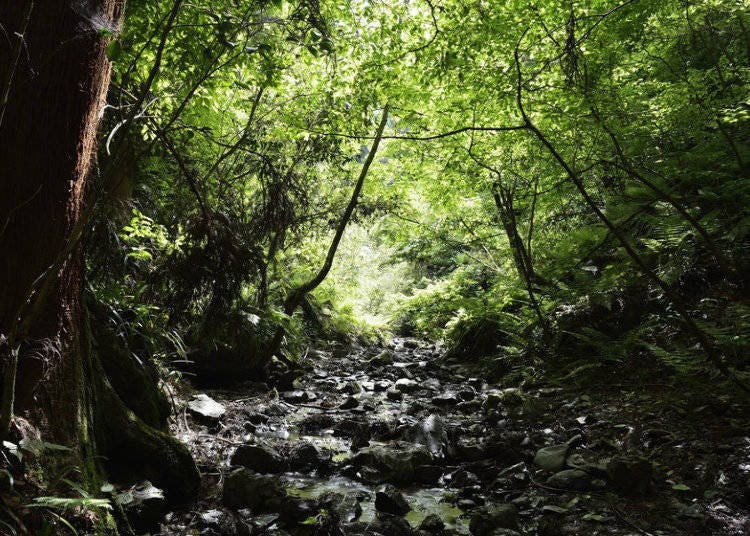 In addition to being able to view this unique ritual, visitors get a chance to visit one of the Tokyo area's best nature spots. Mount Takao, standing 599 meters high, is also a highly popular hiking spot featuring six trails which can be traversed in about an hour. The trails are beginner-friendly, and offer many chances for hikers to encounter various plants, insects, and animals along the way. There is also a cable car and a chairlift that can brings visitors from the base of the mountain to a height of 472 meters.

The observation deck near Takaosan Station on the cable car line offers a spectacular view, and visitors can view skyscrapers from not only the center of Tokyo, but also the Yokohama area. Closer to the summit, there is also a great panorama of Mt. Fuji and the Japanese Southern Alps.
Want to go Hiwatari-sai this March?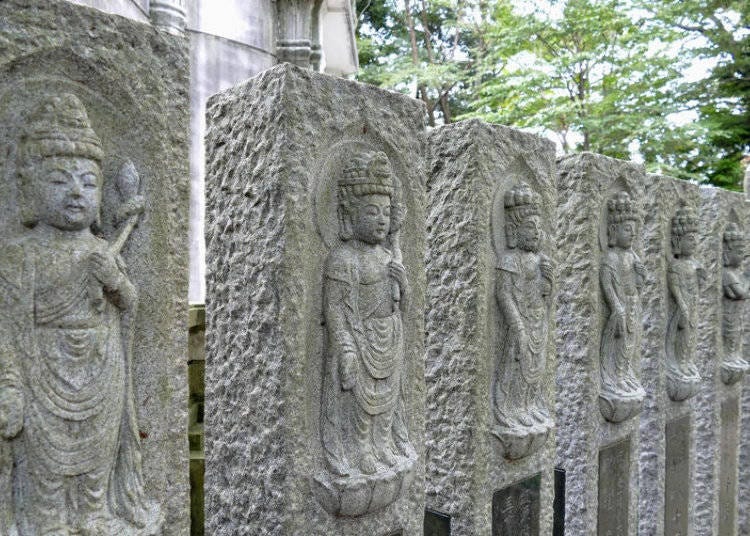 If you are not keen on the idea of walking on smoldering embers, it is said that even onlookers also benefit by simply watching. Thousands of locals and tourists come out every year to this event, and everyone is allowed to participate. If you'd like to participate in the fire-walking, it's best to get there early to secure your place in line. Luckily, the line moves rather quickly, so you won't have to wait long for a chance to walk across the path yourself.
Event Location – Tokyo, Hachioji, Takaomachi, 2390 (Square in front of the Kitoden Hall at the foot of Mount Takao) / 高尾山自動車祈祷殿

When: Second Sunday in March

By train, it takes roughly an hour from Shinjuku to Takaosanguchi Station, closest to the festival.
Nearest Train Station: Keio Takaosanguchi / Keio 高尾山口駅
Takao-san Yakuo-in Temple

高尾山薬王院

Address

2177 Takao-machi, Hachioji City, Tokyo 1938686 Japan
*This information is from the time of this article's publication.
*Prices and options mentioned are subject to change.
*Unless stated otherwise, all prices include tax.