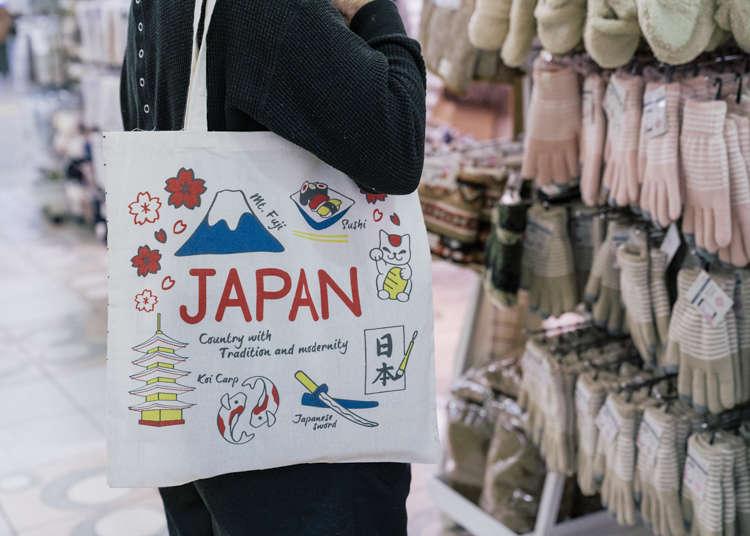 Shinjuku Station sees around 3.5 million passengers daily and is noted as the world's "Busiest Station" in the Guinness World Records. Both critical rail lines and country-spanning bus lines converge at this station, so it's more than likely that you'll visit it when in Japan. Unfortunately, the station is also massive and complicated, so you might get lost. Station exits sprawl in all directions, so for people visiting the station for the first time, it takes time and energy to finish one's shopping.

Happily, you don't even need to leave the station to find all kinds of goods. Food, standard supplies, cell phone components, medicine, and souvenirs, too... You can find most things you'll need for your trip inside Shinjuku Station. Here, we'll share how to efficiently use the in-station stores!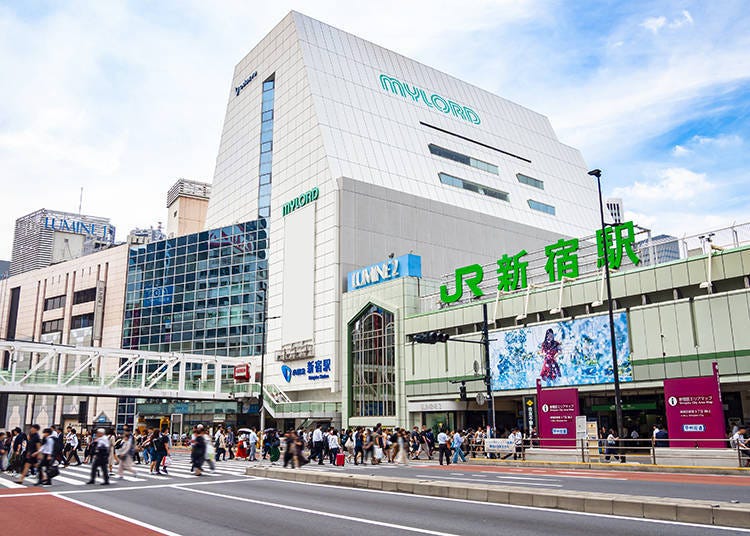 First, get yourself a Welcome Suica fare card!
Suica is one of the leading "cashless" contactless smart card types in Japan. Suica cards are managed by the East Japan Railway Company and can be used to quickly pay for trains, buses, and taxis. Now more than ever, they're also handy for making payments at stores, cafes, and tourism facilities. Purchasing a Suica card usually requires a 500 yen deposit. Still, visitors to Japan are offered a "Welcome Suica," valid for 28 days with no deposit necessary. Considering how much time it takes to pay with cash, a Suica card would make traveling Japan more enjoyable. It's best to get your Welcome Suica before starting your trip. You can get yours at a "JR EAST Travel Service Center," found in airports and major stations, including Shinjuku Station.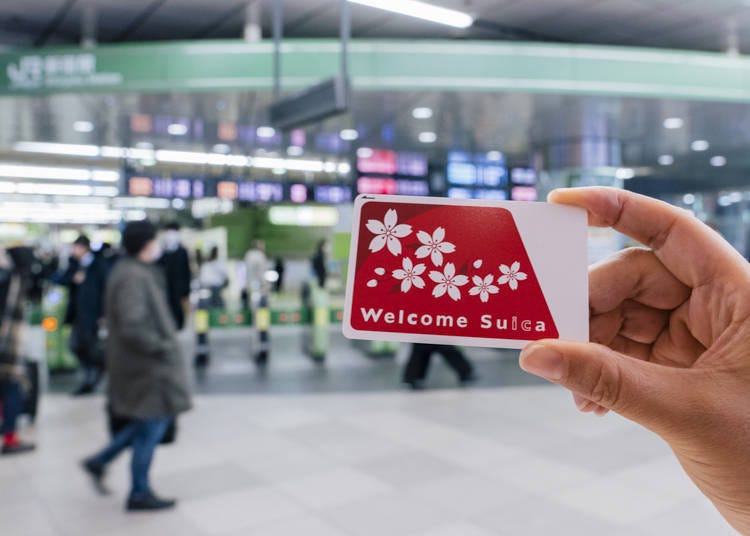 Welcome Suica has a cherry blossom on red design reminiscent of Japan and can be taken home as a souvenir
Get your travel essentials at NewDays!
It's easy to imagine travelers coming to a terminal point like Shinjuku Station would need travel supplies. If you need anything, look for the green-and-yellow NewDays convenience store logo. NewDays came about to answer a demand for convenience stores accessible within stations. There are 13 locations (including NewDays KIOSKs) just in Shinjuku Station alone, so it shouldn't be hard to find one. They're favored by Japanese people, too.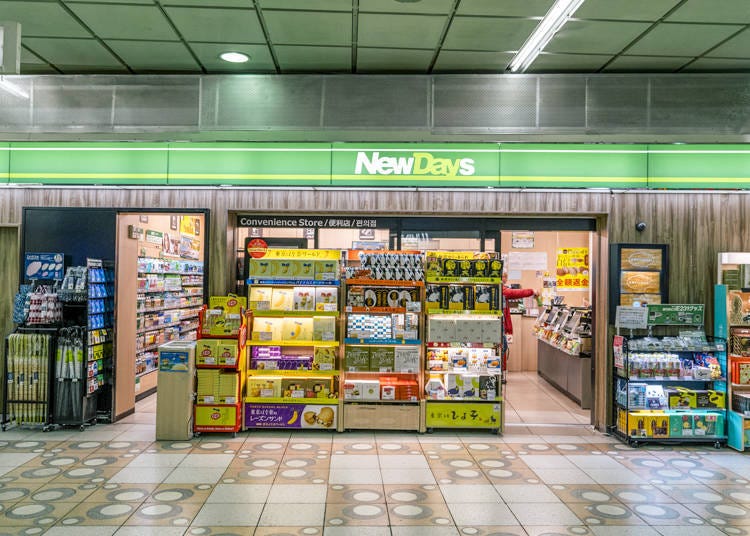 Between the standard NewDays stores and the NewDays KIOSKs, the stores have a wider selection of products
Inside, you'll find all kinds of useful items: smartphone supplies like mobile batteries, daily supplies like toothbrushes, snacks, and drinks. Most everything you'll need for your trip can be found here.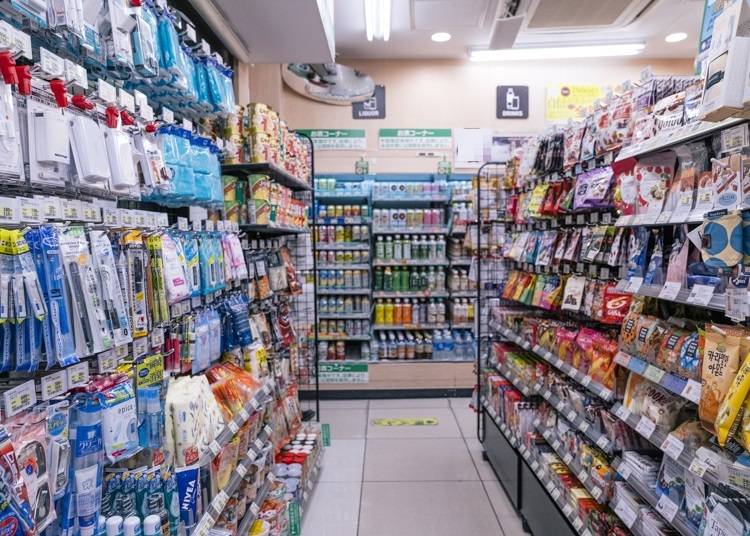 People feeling a little peckish or having trouble getting used to Japanese food will be happy to know they have their own line of breads, "Panest," and a range of drinks and sweets, "EKI na café." In any case, they have all kinds of products, so you'll be able to find something familiar or breads reimagined in Japan. Whatever the state of your stomach, you'll find something that looks good.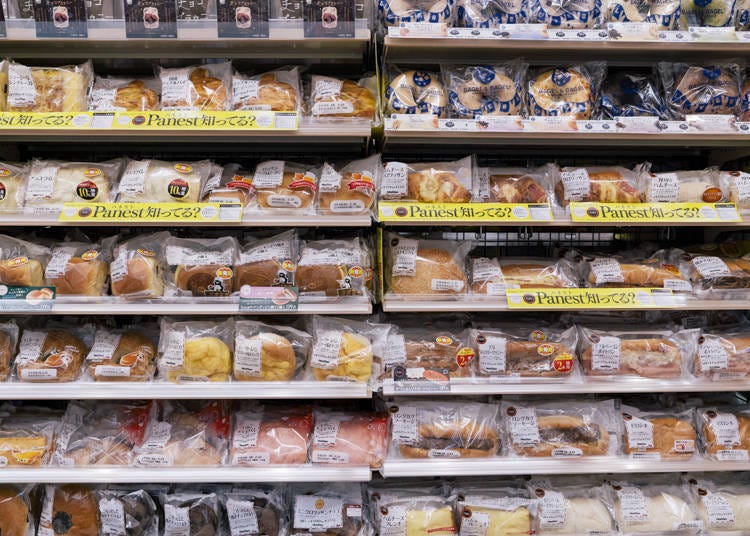 But for those that wish to have something that feels more Japanese, we recommend "onigiri." These triangular rice balls wrapped in nori seaweed vary in filling, and have long been a food for travelers in Japan.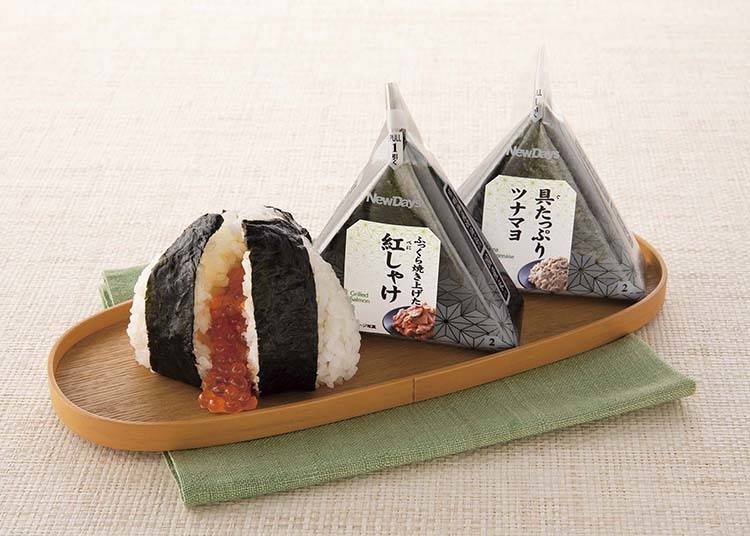 But don't look down on them just because they're convenience store fare! NewDays onigiri are made with specially selected ingredients: fluffy rice, flavorful salt, and crisp and tasty nori.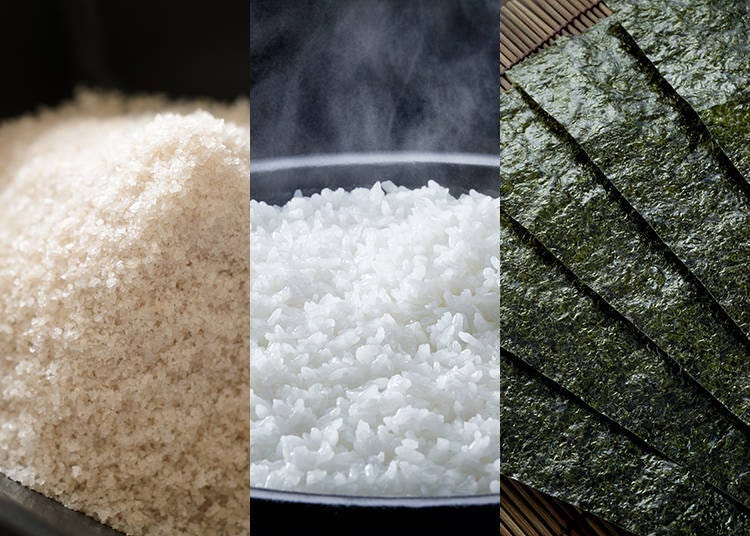 From the left: salt, rice, nori
You'll definitely want to check out the flavored nori onigiri series. Each kind is wrapped in a different flavor of nori to match its filling, like "shrimp and soy sauce," "wasabi," and "Korean style." It'll be hard to go back to regular onigiri once you taste these!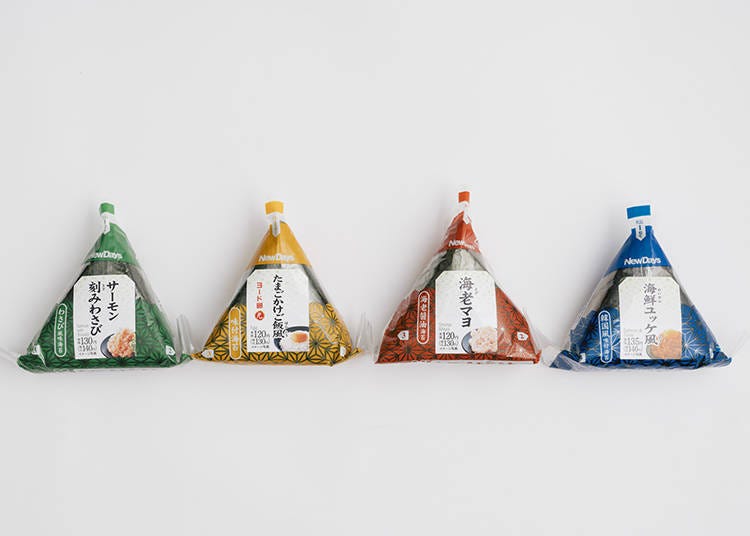 Onigiri with flavored nori are a rare treat, so NewDays onigiri have a huge group of fans in Japan. The onigiri packaging includes a picture of the filling and a description in English, so find a flavor that suits you and give it a try!

Don't forget, you can use your Suica card to make purchases at any NewDays. It may take time to get used to using Japanese currency, but with a Suica card, you can make a payment with a single touch. You can also charge your Suica card at the cash register, allowing you to skip the hassle of ticket machines.
Kusuri STATION: For medicines and more, when you're feeling under the weather (Near the South Exit)
When traveling in an entirely new environment, it's easy to become ill. But never fear: near Shinjuku Station's south ticket gate is a "Kusuri STATION." As it turns out, many of their customers are visitors to Japan.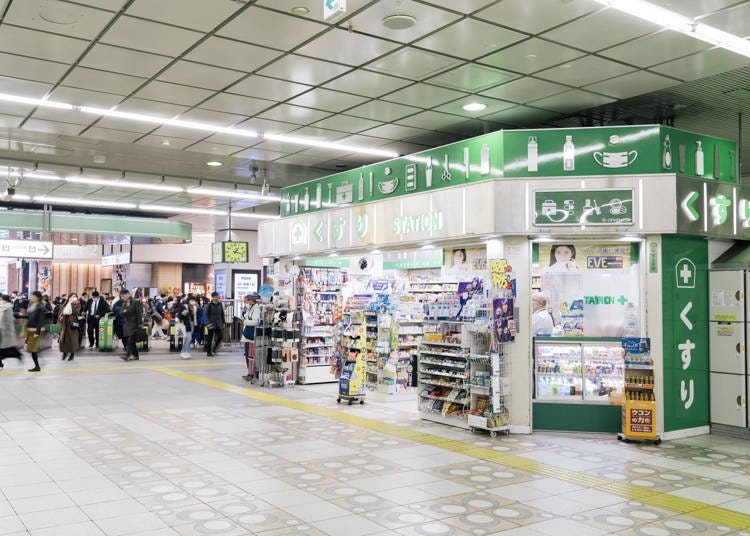 They have medicine for colds, headaches, stomach problems, even hangovers, plus nutritional supplements and relief patches for feet. Common painkillers sold around the world like Bufferin and Tylenol are also available. Their active ingredients are a bit less potent than those made outside Japan, but it's nice to know you can get the same medicine you're used to in Japan.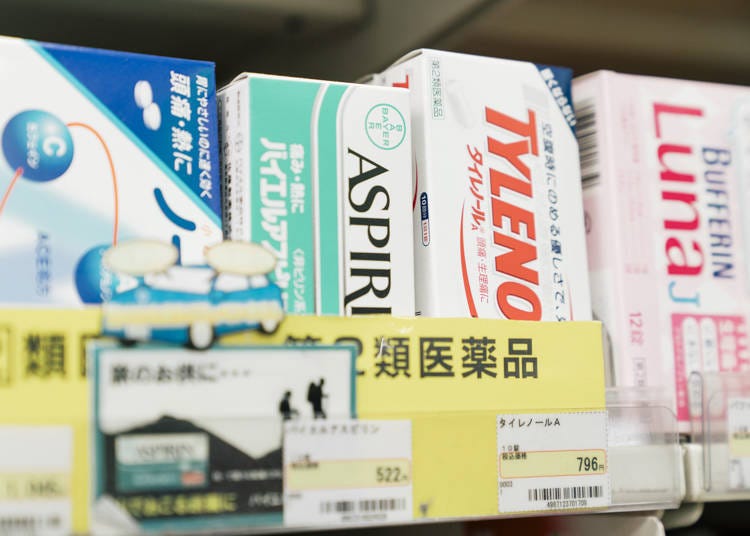 For other medicines, their pharmacist will be happy to guide you. And don't worry if you can't speak Japanese. They're equipped with translation devices, so with a bit of interpretation, you'll get around in your own language just fine.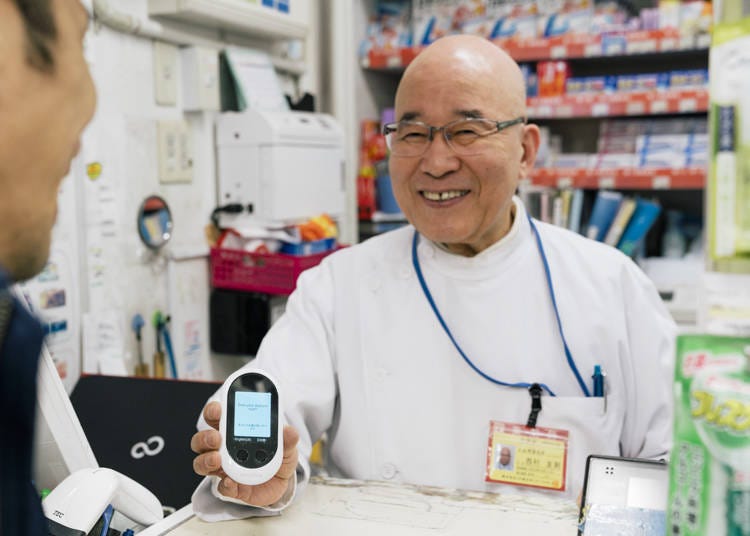 Their translation devices work with multiple languages, so relax and speak your mind
Even if it comes down to body language, their pharmacist will identify your symptoms with a translation device and provide assistance. They should be able to find you a medicine to relieve the most standard symptoms.
Kusuri STATION - Shinjuku Station South Exit Location
Location: JR Shinjuku Station south ticket gate
Hours: 7:00 - 23:00 Mon-Sat / 7:00 - 22:30 Sun and Holidays
TEL: 03-5909-5908
3 COINS Station: Spiffy products for just 300 yen (without tax)!
For a wide selection of products at reasonable prices, visit the 3 COINS Station. Like Kusuri STATION, this store is near Shinjuku Station's south exit, and as its name might suggest, most of the products sold there are 300 yen (without tax).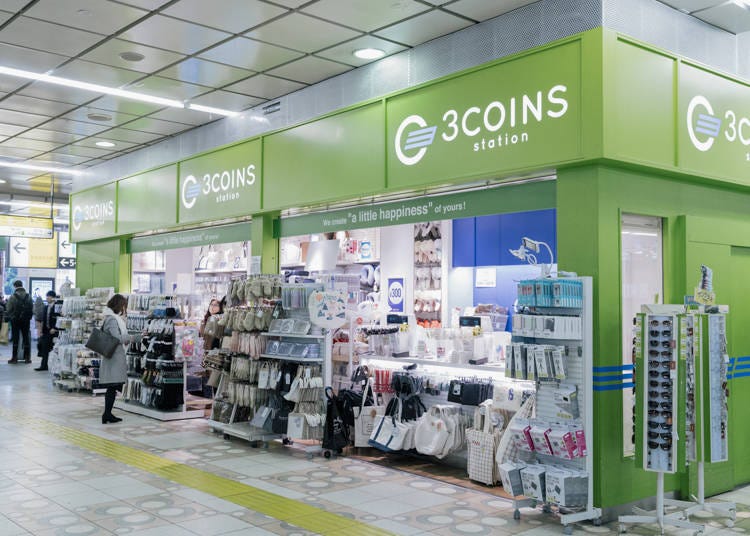 For instance, they have neck pillows, a vital travel item for sleeping while in transit, for 300 yen (without tax).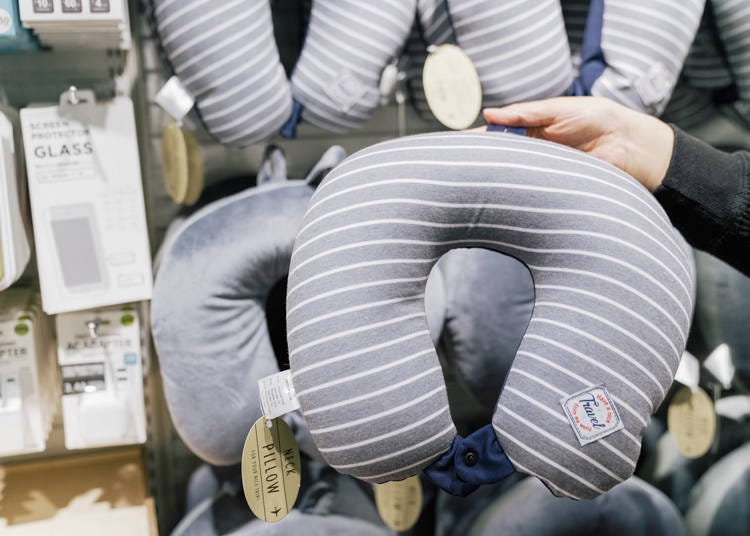 Most of their accessories are 300 yen (without tax), too!
Most of their accessories are 300 yen (without tax), too!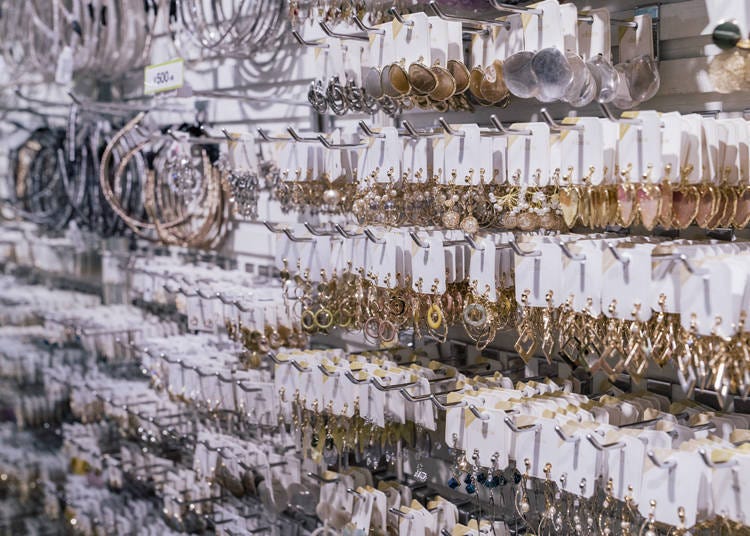 Amongst their wide variety of accessories, you might find a suitable souvenir
Here are some of the items that people buy as souvenirs. This is a series of Japan-themed tote bags and pouches (patterns may change in the future).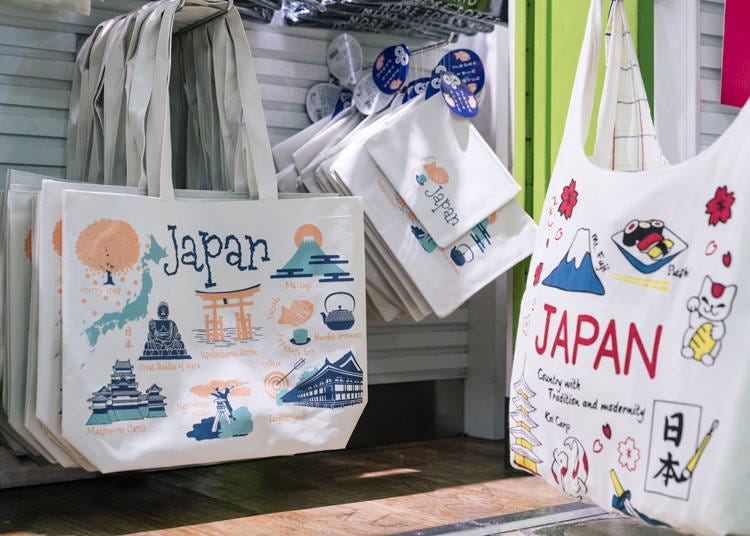 There's also a foldable shopping bag, which could serve you well while shopping in Japan. As a souvenir, you could give these to others after returning home. The series is so popular that some customers buy 20 or 30 of them at a time.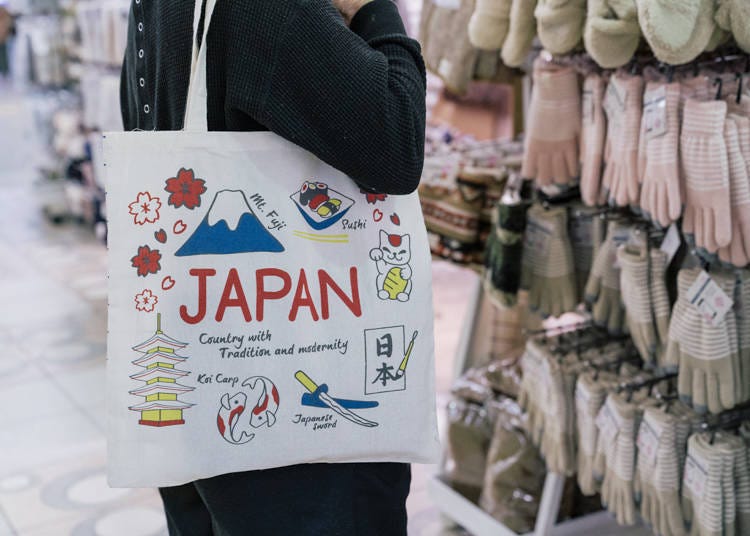 The tote bag has illustrations of cherry blossoms, Mt. Fuji, sushi, maneki neko, pagodas, and other cute images representing Japan
You'll also find gloves, socks, umbrellas, and other products useful on a trip and as souvenirs. If you encounter a 3 COINS Station, it's worth taking a look.
3COINS station - Shinjuku Station South Exit Location
Location: JR Shinjuku Station south ticket gate
Hours: 8:00 - 22:00
TEL: 03-5339-0290
Incidentally, if you're looking for an edible souvenir, NewDays carries some Tokyo treats with long shelf lives.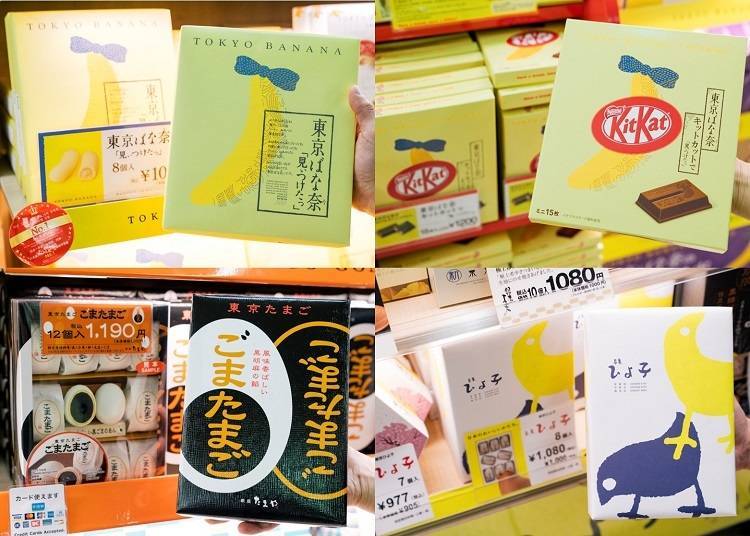 Upper left: Tokyo Banana, upper right: Tokyo Banana KitKat, lower left: Tokyo Tamago - Goma Tamago, lower right: Hiyoko
See anything interesting? Given Shinjuku Station's size, it would be a terrible hassle to find everything you need outside. Still, you can find all kinds of items within the station! Should you find yourself at Shinjuku Station, waiting for a train or otherwise, you can't afford not to take advantage of in-station shopping opportunities. Gather supplies and find souvenirs in your time between activities.
*This information is from the time of this article's publication.
*Prices and options mentioned are subject to change.
*Unless stated otherwise, all prices include tax.