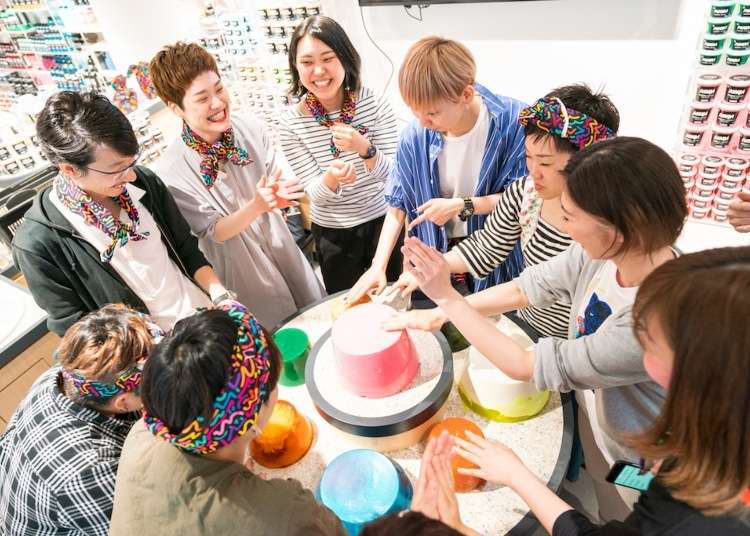 Lush has made a name for itself worldwide, having started in the UK, now with branches in 48 countries and regions all over the globe! But that just wasn't enough for the animal-friendly high-fliers – so they opened their largest flagship store in Asia in June 2019. Guess where that store is? That's right, Tokyo!

To make the Shinjuku store extra special, they have created an array of events and offer tailor-made parties only available in the Shinjuku flagship. What's more, they have a huge selection of items that you can't get anywhere else. A perfect souvenir to add to your Lush collection at home! In fact, Lush Shinjuku has over 600 Shinjuku-only items!

So, what events are happening in August? Let's take a look! And don't miss the Shinjuku-only products!
Lush Party "Treat Yourself"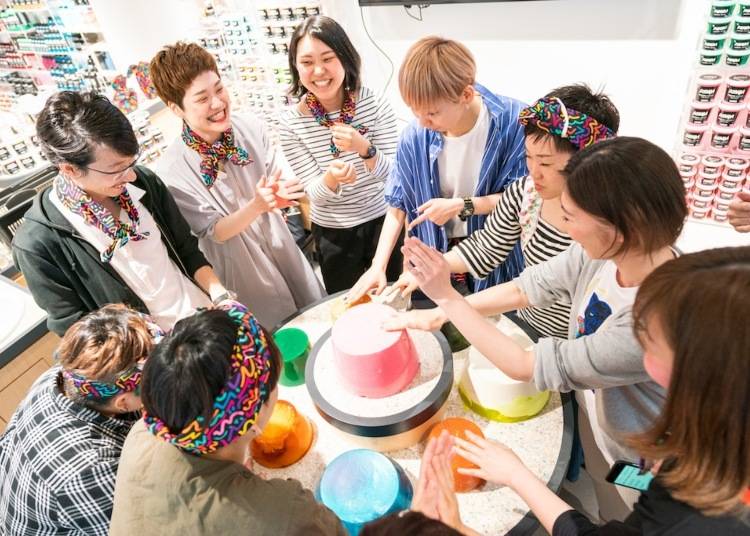 Immerse yourself in the world of Lush with this summer Lush Party! An entire section of the shop will be sectioned off especially for you, and is available for groups of two or more. This aptly named event, "Treat Yourself", lets you do just that! You can make the items that perfectly suit your skin, with the help of experienced Lush staff, and of course take them home for yourself! From face cleaners to feathery moisturizers, try out Lush's total face care range!

Event Details
Schedule: August 17 (Sat) and August 24 (Sat)
Event time: 14: 00-15: 30/17: 00-18: 30 (about 90 minutes per session)
Venue: LUSH Shinjuku 2nd Floor Consultation Room
Number of applicants: 10 people per session (1 group with 2 people or more)
Participation fee: 4,000 yen per person (tax included)
Application method: Online reservation form or directly at LUSH Shinjuku store (https://lushshinjuku-event-0817.peatix.com/)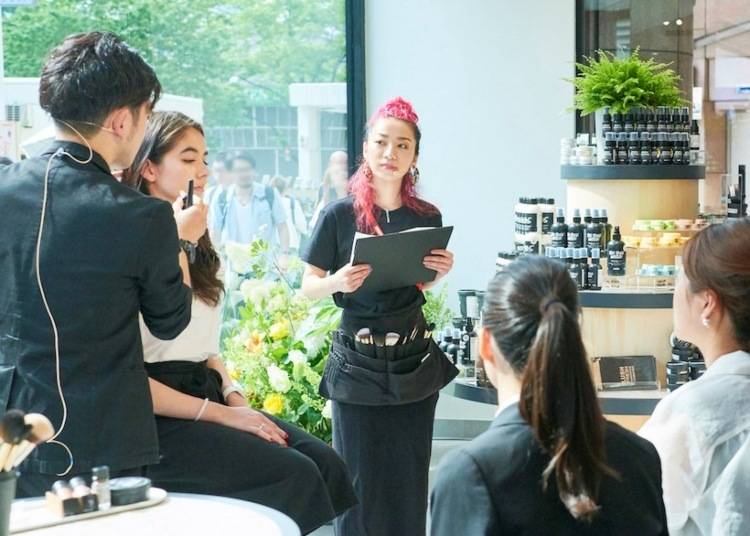 How much do you know about Lush's makeup range? Well, you're sure to be an expert after this Makeup Show! Find out how to use Lush's innovative designs to your advantage.

Perfect for summer festivals and beach trips, explore the world of summer makeup!

Lush makeup is designed to bring out the beauty of the individual, regardless of age, gender or nationality! Their foundation boasts a huge range of 40 colors, and their lipsticks 44! Each one has been developed and lovingly made with nourishing skincare ingredients, making a perfect addition to your makeup bag!

Event Information
Schedule: Sunday, August 18
Event time: 15: 00-15: 30/17: 00-17: 30/19: 00-19: 30 (each session approximately 30 minutes)
Venue: LUSH Shinjuku store 1st floor
Number of applicants: Open to all
Participation fee: Free
Lush Flowers: Handmade workshop making 'Kokedama'!
Lush Flowers Shinjuku is only the second of its type after Lush Liverpool! Here you can make beautiful Japanese Kokedama, which are very aesthetically-pleasing plants grown on a ball of moss. The flowers are 100% domestically produced from suppliers all over Japan, including the moss and pots. Using the same materials as some of the Kokedama that are on sale, you can make your own unique moss ball plant, and learn the skills to show your friends back home!

Schedule: Sunday, August 25
Event time: About 60 minutes per session
12:00 - 13:00 Moss ball making workshop using fennel seedlings
14:30 - 15:30 Pottery workshop using cotton seedlings
17:00 - 18:00 Pot making workshop using aloe seedlings
Number of applicants: 10 people per session
Participation fee: Moss ball workshop only 1,500 yen (tax included) per person
Plant pot workshop free
Only in Shinjuku! Special-edition Lush products
In summer 2019, Lush created an online opinion poll to find out the top most popular Shinjuku-only products. These products were so popular they decided to sell them online for a limited time too!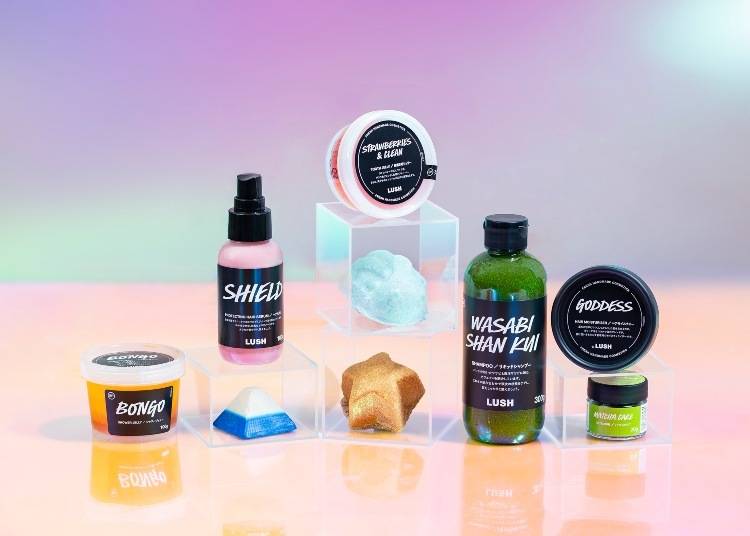 What is "Lush Labs"?
Lush labs has an innovative way of thinking, and goes further than the normal boundaries of cosmetics. They think outside the box and try out a variety of new products, and wait to see how the customers react. Based on polls, social media and a number of other comments, they roll these products out to other stores or online – truly the cutting edge of Lush stores!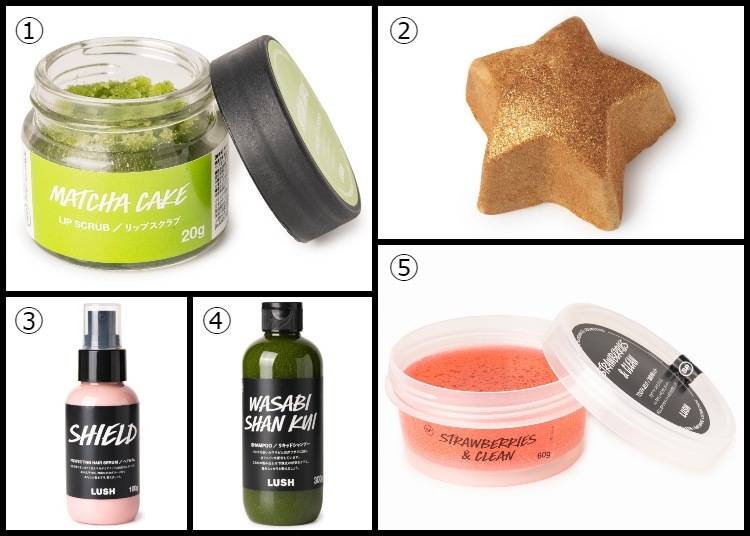 1. Lip Scrub: Matcha Cake (1,200 yen) 2. Shower Bomb: Validation (500 yen) 3. Hair Serum: Shield (2,920 yen) 4. Liquid Shampoo: Wasabi Shan Kui (3,500 yen) 5. Toothpaste Jelly: Strawberries and Clean (1,000 yen)
Get your hands on stuff you can't find anywhere else!
If you're looking for a souvenir that really says "Japan", then you're in luck! Lush's Matcha Cake lip scrub is a perfect blend of sweet and elegant. Matcha powder is famous for its antibacterial and antioxidant properties, and it tastes pretty good too! Perfect nurture for those hot summer days. But if you want something with a bit more of a kick, the Wasabi Shan Kui shampoo isn't something you'll find easily elsewhere!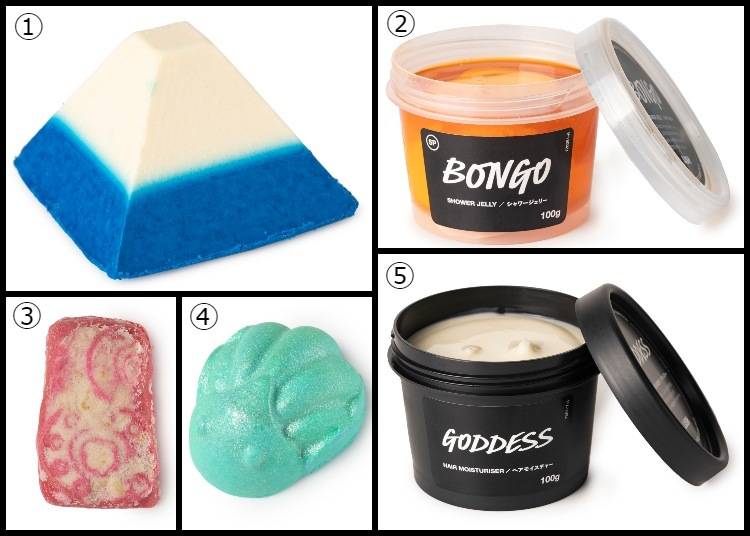 1. Bath Oil: Mount Fuji (450 yen) 2. Shower Jelly: Bongo (980 yen) 3. Soap: John and Paul M (1,360 yen) 4. Shower Bomb: Luck (500 yen) 5. Hair Moisturizer: Goddess (2,610 yen)
A subtle nod to Japan's beloved Mount Fuji, you can take a little piece of Japan's relaxing bath culture back home with you! Using grapefruit oil and orange flower, the refreshing scents will leave you feeling as invigorated as if you had just climbed the mountain itself! With added cocoa butter, your skin will feel baby soft... but don't stop the moisturizing there! All five of these innovative wonders include softening ingredients, so your skin will feel as young and soft as a freshly made mochi.

For those who love sweet scents, you'll find the John and Paul soap smells delightful – a light cotton candy with coconut accents, making your bathroom into a tropical paradise. Bongo shower jelly goes one step further on the tropical front – mango juice and coconut will liven up shower time for sure!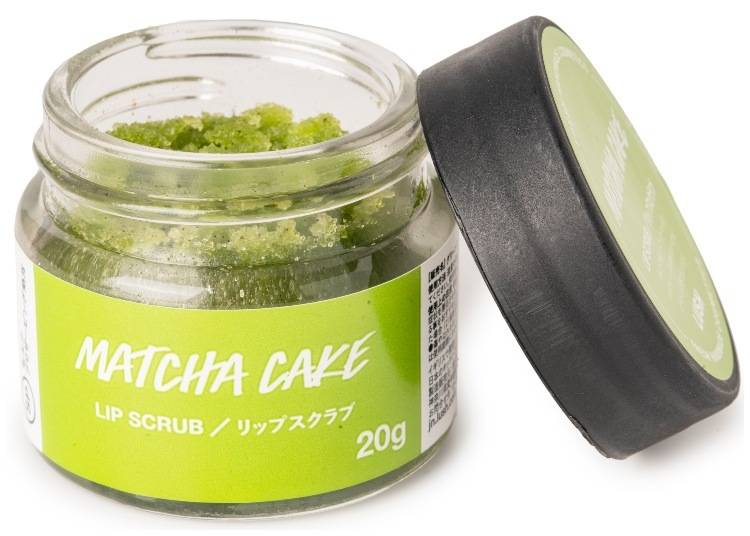 I don't know about you, but the idea of a "Matcha Cake" is making me hungry! Good thing you're in the land of matcha – where you can satisfy your green tea cravings in all sorts of different ways!

(Products may only be available online at time of visiting)
(All prices include tax)
*This information is from the time of this article's publication.
*Prices and options mentioned are subject to change.
*Unless stated otherwise, all prices include tax.