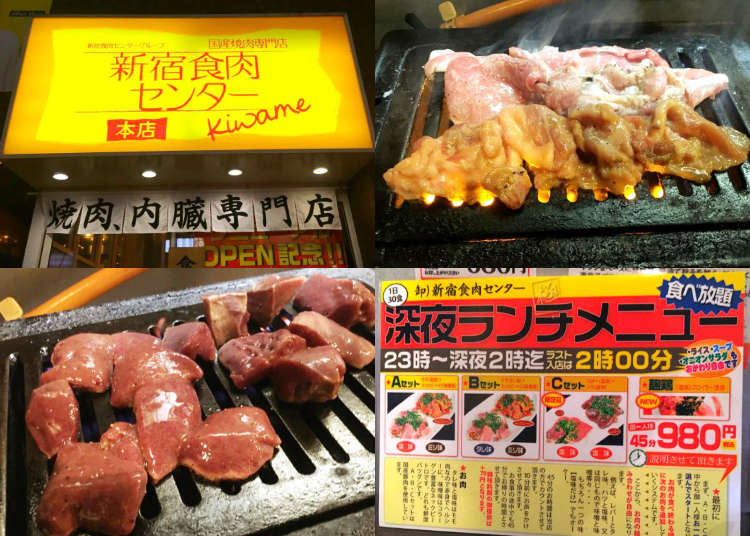 When travelling to Japan, if you think "I'd like to eat as many special dishes unique to Japan as I can without spending too much money," then the Shinjuku Meat Center is the place for you. There is an all-you-can-eat barbecue available from 11:00 p.m. (limited to 30 people per night)! The shop was temporarily closed for renovations, but had their grand reopening on May 16, 2018. Even if you spend all day sightseeing you can still enjoy this deal into the late hours of the night. Come with friends and family to enjoy food and drinks with this very attractive deal!
Late Night Meat Buffet. All the Meat You Can Eat for 45 minutes for 980-yen tax included
From 11p.m. - 2a.m. Every day, limited to 30 meals a day! In addition to meat, you can also refill on rice, onion salad, and soup.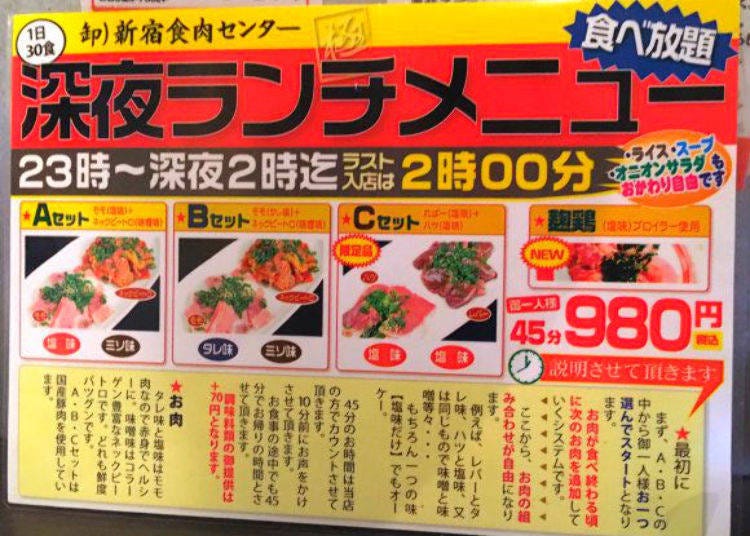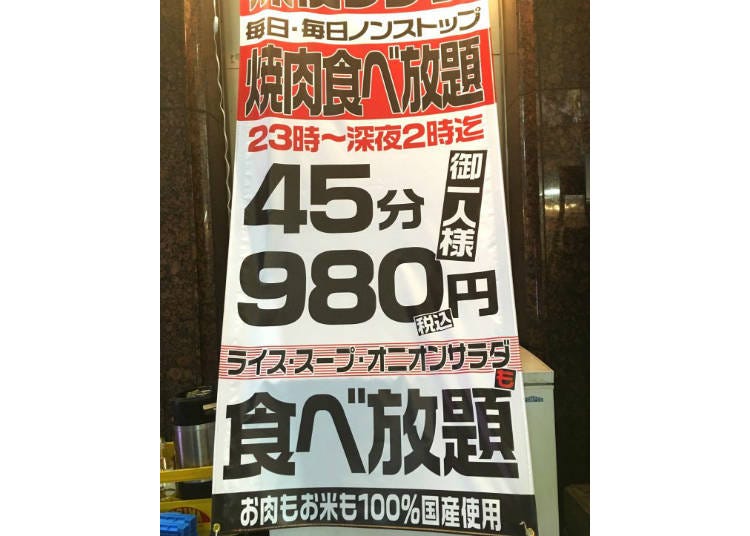 Here is the buffet system

- "A set (Salted thigh meat + Neck meat with miso)"
- "B set (Thigh meat with sauce + Neck meat with miso)"
- "C set (Salted heart + salted liver)"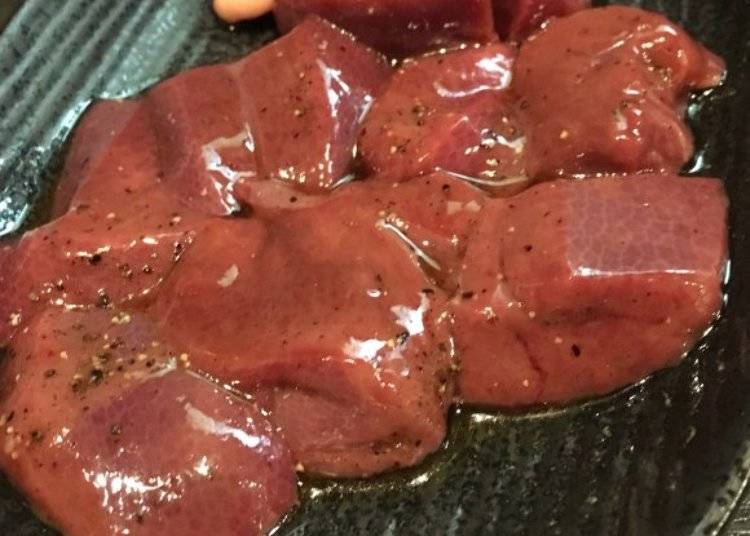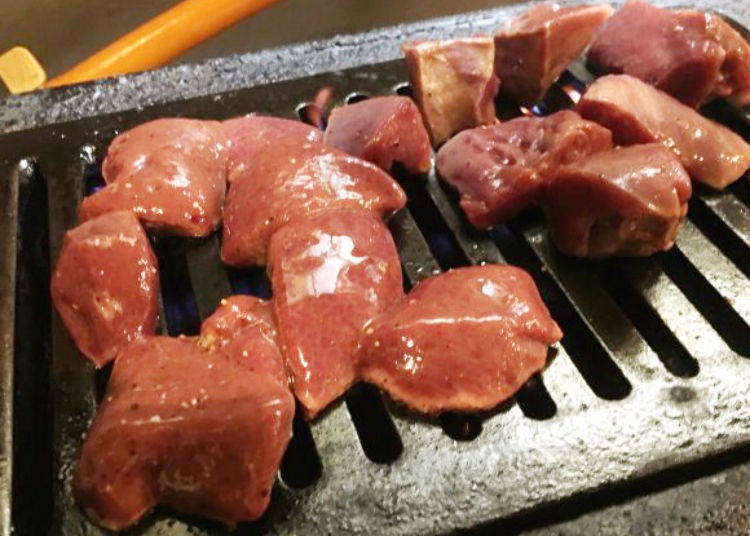 Choose one set from the three options. When you finish the set, you can order any kind of meat you like.
- "C set": Salted heart / Salted liver
Get an energy charge with all this meat!

You have 45 minutes from the moment you sit down.
You begin with the heart and liver set.
The heart and liver is limited, as the store serves fresh meat delivered that day by 3 p.m.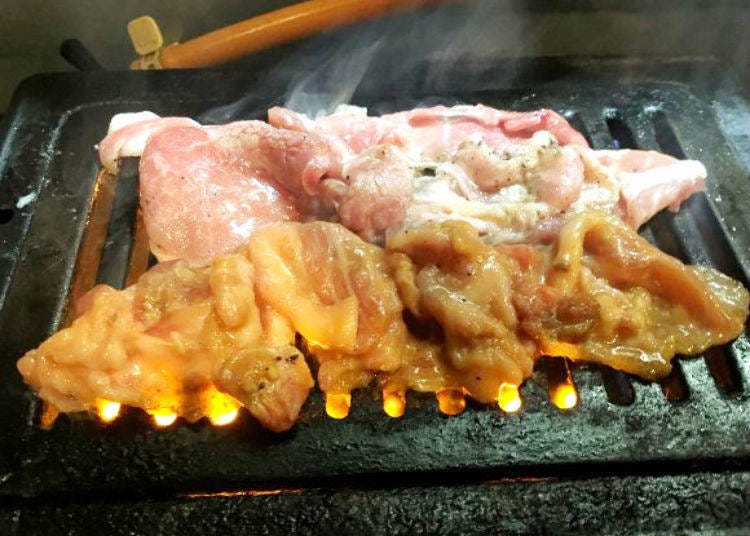 The rice and meat buffet for 980 yen starts at 11p.m.! It is a special offer limited to 30 people a day.
- "B set": Thigh meat with sauce and miso flavored neck meat
Next, we have thigh meat with sauce and miso flavored neck meat.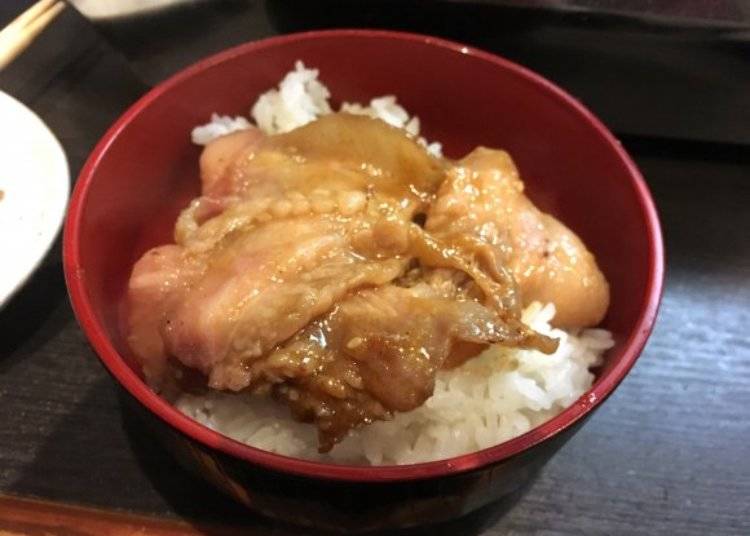 When ordering additional meat, you can order the meat and the flavor. For example, thigh meat with sauce or thigh meat with miso. Enjoying a variety of combinations!

Today, available servings for the grilled heart and liver are:
・Grilled heart, 15 servings
・Grilled liver, 20 servings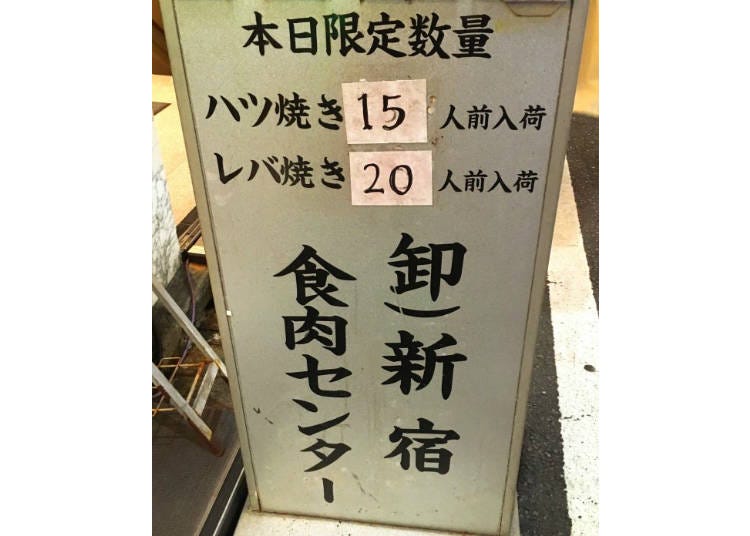 This store has recently reopened with this limited time offer! Be sure to go as soon as possible.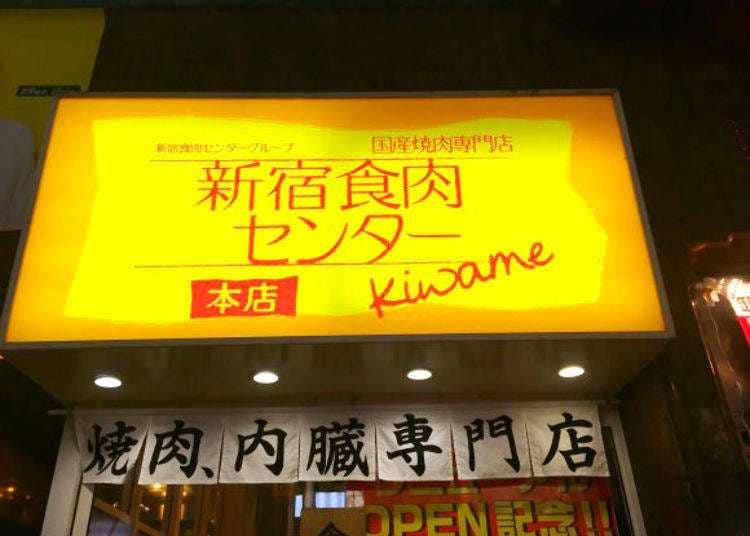 卸) 新宿食肉センター極 (きわめ)

Address

東京都新宿区歌舞伎町2-10-5 1F/2-10-5 Kabuki-cho, Shinjuku-ku, Tokyo 1F

Nearest Station

JR Shinjuku Station East Exit, 8 minutes on foot


Direct Delivery / All domestic products
Average price: 2,500 yen
*This information is from the time of this article's publication.
*Prices and options mentioned are subject to change.
*Unless stated otherwise, all prices include tax.