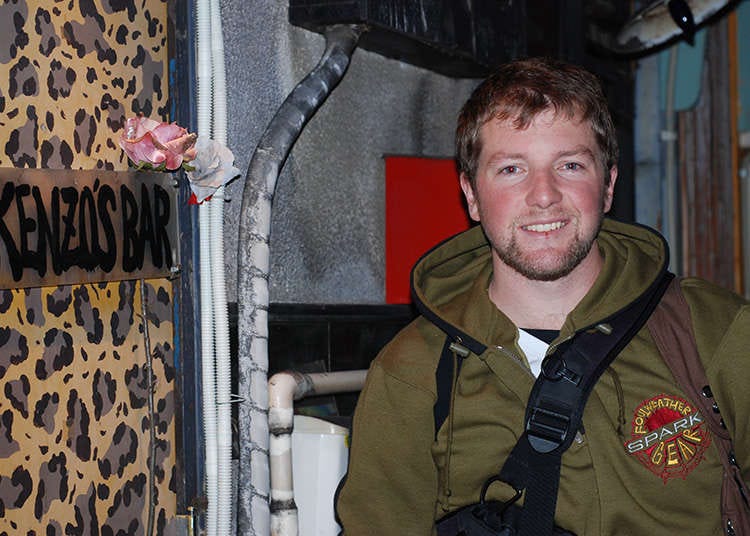 "Golden Street" is also called "matchbox" in Japan. It is a small unique place where there are 280 bars and restaurants. Let me introduce this street, which is very popular among foreigners.
What is the "Golden Street"?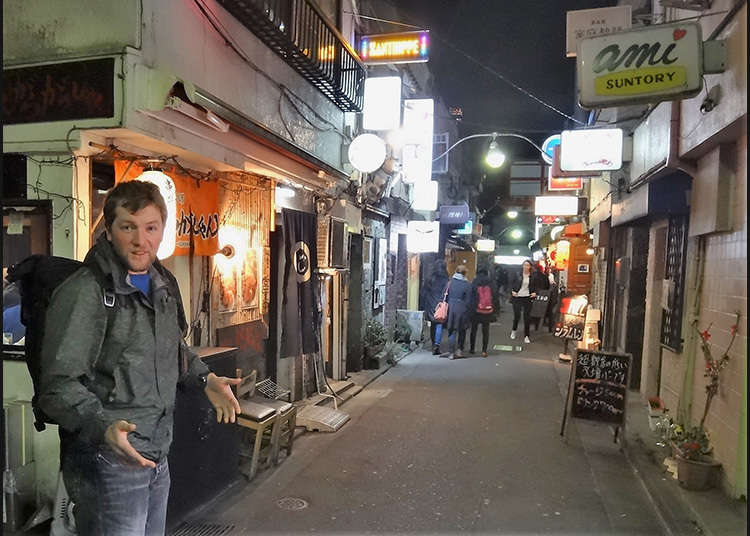 "Kabukicho" in Tokyo is a street lined with host and hostess clubs something like a "redlight" district. The Golden Street is a contrasting area from the clean atmosphere and stiff manners of usual Japanese service industry. It provides a unique place. Compared with bars in other parts of the world, however, it is quiet and safe. The Golden Street shows us the deep side of Tokyo.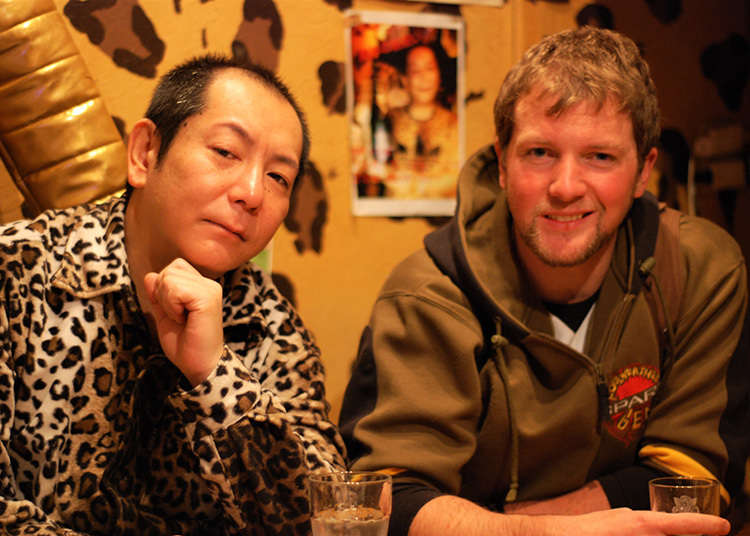 This is a cozy bar in the center of the Golden Street! The stairs are narrow, which is not particularly surprising in the Golden Street where everything is narrow. You will be surprised at the interior decorated with leopard pattern, which is the master Kenzo's favorite. "The bars in the Golden Street are showing their characters in order to discriminate themselves from other bars. So it is important that you go in first!", says the master, who runs the bar in the Golden Street for a long time. He is kind enough to tell foreigners how to walk in the Golden Street. Although he cannot speak English, you can enter his bar with ease because he is very kind. If you think the price is high, you can leave. With an at-home atmosphere, you don't have to be afraid of giving trouble.
Kenzo's Bar

Address

1-1-7 Kabukicho, Shinjuku-ku, Tokyo 160-0021, Japan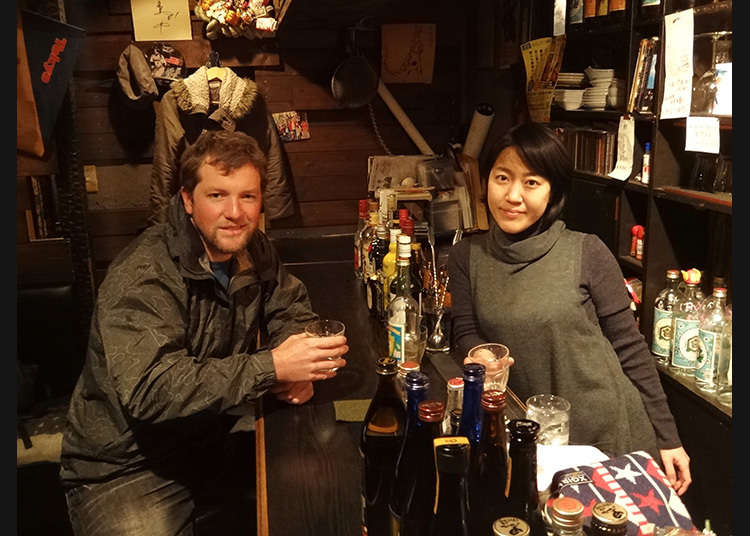 "Bar Izayoi" is a cozy bar just across the road from Kenzo's Bar, whose homely atmosphere is popular. The bartender Ryoko is very kind and straightforward and a candid person who is bilingual. This is why this is an ideal bar as a starting point of your Golden Street adventure.
バー十六夜

Address

1-1-8 Kabukicho, Shinjuku-ku, Tokyo 160-0021, Japan
What are the good points of Golden Street?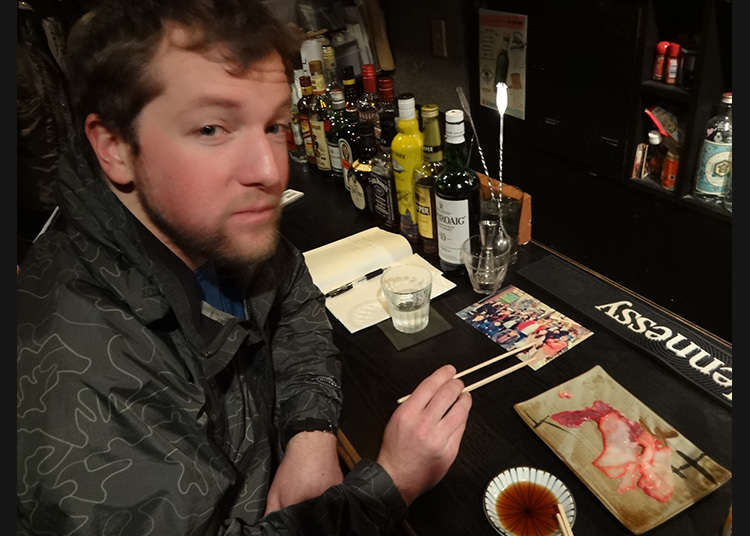 When I visited Izayoi, she told me the attractive points and some basic rules of the Golden Street. A good point of the Golden Street is its "narrowness". Since the shop is narrow, both the regular customers and staff can interact like friends. This may be why the Golden Street is so comfortable. I think there are few places in Tokyo where you can talk with anyone frankly.
In the Golden Street, you are OK as long as you have general manners. If you take photos without getting permission from the shopkeeper, it might be troublesome, so be careful. If you want to take a photo, you should ask the shopkeeper first.
What you should know in the Golden Street tour
First of all, you need to know that most bars have a cover charge. Normally it is from 500 to 800 yen, but sometimes higher. If you cannot decide whether to go in, try to go in anyway! Then, talk to the bartender, and ask him how much the cover charge and food and drinks are. Wandering from place to place of 280 bars is like exploration. You don't know what there is. Try to hit the door of opportunity just saying "Good evening!".
Barhopping is the major premise in the Golden Street.
The bars in the Golden Street are small, so you had better barhop rather than staying at one place for a long time. Especially late at night, regular customers will come, so please be considerate. However, the Golden Street is a world where all customers drink together like a festival. After checking the price of the shop, barhop in a good mood while feeling the air of the place.
Let's go to the Golden Street tonight!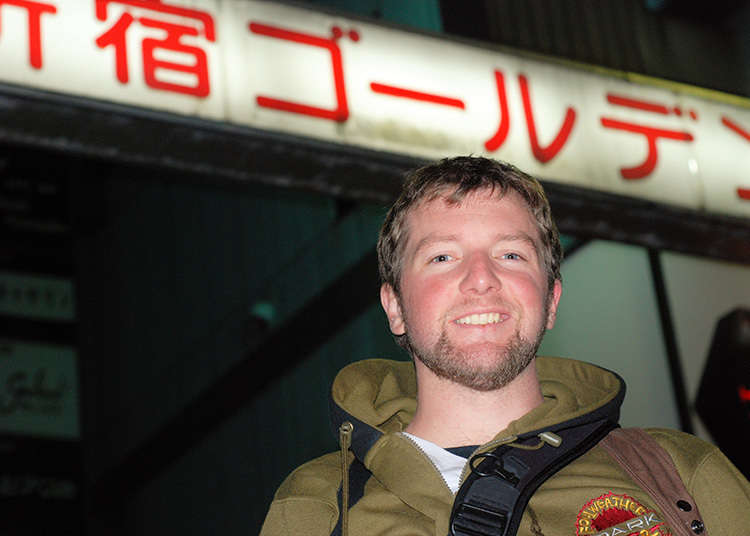 Golden Street is a place that has unique communities not just with respect to Japan but also to the world. You can experience a wide variety of nights here. It can be a space which accepts all people, overcoming formal manners and differences between races. Referring to this article, please walk the Golden Street. May you have a nice encounter!
*This information is from the time of this article's publication.
*Prices and options mentioned are subject to change.
*Unless stated otherwise, all prices include tax.