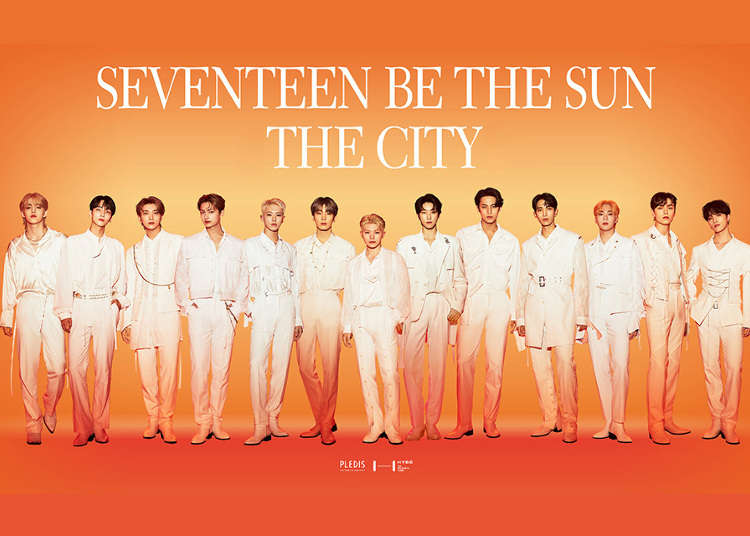 From November 11, 2022, Japanese hotel chain Tokyu Hotels launched a new accommodation plan in collaboration with popular K-Pop idol group SEVENTEEN in line with their Dome Tour in Japan!

Accommodation plans will include large panel displays and exclusive novelties in the guest rooms, with photo spots set up throughout the hotel. Your stay at Tokyu Hotels will feel like you're one with SEVENTEEN yourself!
Tokyu Hotels x SEVENTEEN Collaboration Accommodation Plan - On Sale Now!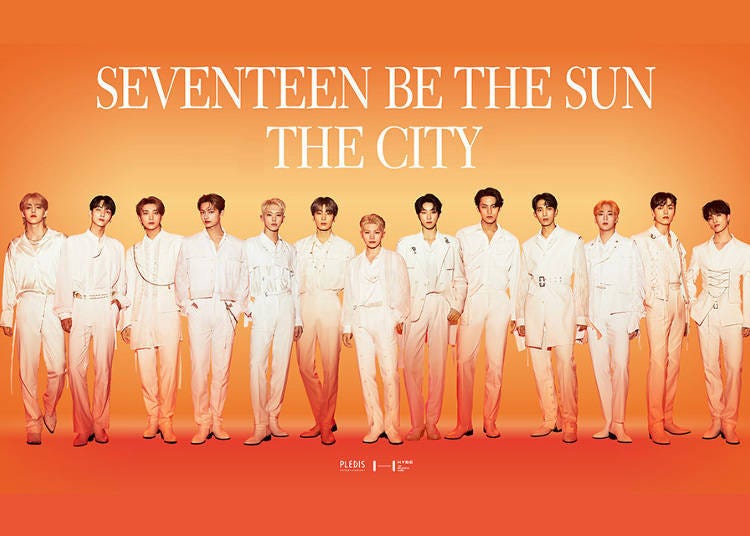 SEVENTEEN is a 13-member male idol group from Korea. And from Saturday, November 19, 2022, the popular group started touring Tokyo, Nagoya, and Osaka as part of their BE THE SUN World Tour.

Six Tokyu Hotels hotels have jumped on the opportunity to offer a SEVENTEEN-themed collaboration accommodation plan. Not only can you stay in a room with large panel displays, but you'll also receive novelties like photo cards!

This project is part of the 'THE CITY' project, developed by HYBE JAPAN, the Japanese branch of the SEVENTEEN label. As part of the project, various events will liven up the three cities of Tokyo, Osaka, and Nagoya in conjunction with SEVENTEEN's Dome Tour. In addition to the Tokyu Hotels collaboration, there will also be collaborations with Nankai Electric Railway, Tokyo Skytree (R), and Purikura.
Accommodation Plan Details: Novelties, Prices, and Reservations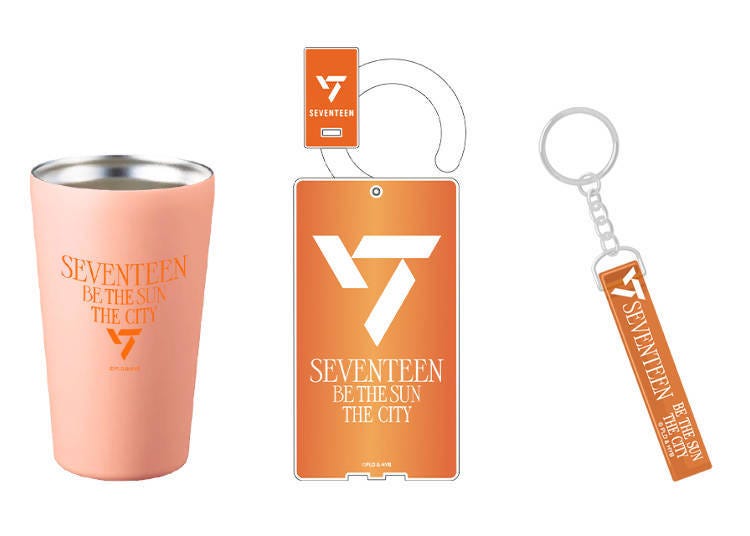 (From left) Thermo tumbler, door knob acrylic stand, room key holder (sample image)
When you book your reservations for the accommodation plan, a display panel featuring all the group members will be waiting inside to welcome you to your room! It's 170cm in height and 60cm in width. And since it's right in your room, you can take as many group photos as you want without having to worry about swarms of other fans!

Another feature of this room is the gorgeous original novelties you can receive. The four, gorgeous novelties include a set of 13 photo cards, a stainless steel thermo tumbler (550mL capacity), a doorknob acrylic stand, and a room key holder. With the exception of the photo card set, all three other items are exclusive to Tokyu Hotels, so don't miss your chance to get your hands on a set!

Please note that the accommodation plan also includes a normal room (no display panel, novelties only) for those looking for a more budget-friendly option.

Accommodation Period
November 12 - December 20, 2022 *Reservations open at noon on November 11

Accommodation Plan Prices and Details
Plan 1: Large Panel Display + Novelties Plan
・Large panel display in guest room (Size: 170x60cm)
・Four novelty items: Set of 13 SEVENTEEN photo cards / Stainless thermo tumbler (550ml) / Doorknob acrylic stand (165x90x3mm *knob and stand part not included) / Room key holder (80x15x10mm)

Prices
・Akasaka Excel Hotel Tokyu: 26,200 yen & up
・Shibuya Stream Excel Hotel Tokyu: 31,440 yen & up
・Haneda Excel Hotel Tokyu: 24,000 yen & up
・Kichijoji Excel Hotel Tokyu: 18,500 yen & up
・Osaka Excel Hotel Tokyu: 22,200 yen & up
・Nagoya Tokyu Hotel: 23,650 yen & up

Plan 2: Novelties Only Plan
・4 original novelties
・No large display panel in guest rooms

Prices
Akasaka Excel Hotel Tokyu: 23,100 yen & up
Shibuya Stream Excel Hotel Tokyu: 25,690 yen & up
Haneda Excel Hotel Tokyu: 22,500 yen & up
Kichijoji Excel Hotel Tokyu: 16,500 yen & up
Osaka Excel Hotel Tokyu: 20,700 yen & up
Nagoya Tokyu Hotel: 20,550 yen & up

Both plan prices are per person with a maximum 2 guests per room. Prices include service fees and tax. *Accommodation tax may be added separately

Reservations
Book your reservations now on the official website !
Photo Spots Abound in the Tokyu Hotels Building!
For this event, photo spots will also be set up at the entrances and lobbies of collaborating hotels. Background panel design will vary by city and include THE CITY TOKYO for Tokyo hotels, THE CITY OSAKA for Osaka hotels, and THE CITY NAGOYA for Nagoya hotels.

The Photo Spot period is from Saturday, November 12 to Tuesday, December 20. (Only the Nagoya Tokyu Hotel will start from Friday, November 18.)

Grab your camera and take photos with your favorite members in guest rooms and in various other areas of the hotel!

This Tokyu Hotels and SEVENTEEN collaboration is a super unique accommodation plan that allows you to book a hotel stay and hang out with your favorite K-POP idols! And don't forget to bring home your novelties as a memento of your awesome hotel stay with your favorite idol group, SEVENTEEN!

Check out the collaborating hotels below!
*Information in article as of November 2022. Please see official website for the latest updates & information.

English translation by: Krys Suzuki
*This information is from the time of this article's publication.
*Prices and options mentioned are subject to change.
*Unless stated otherwise, all prices include tax.