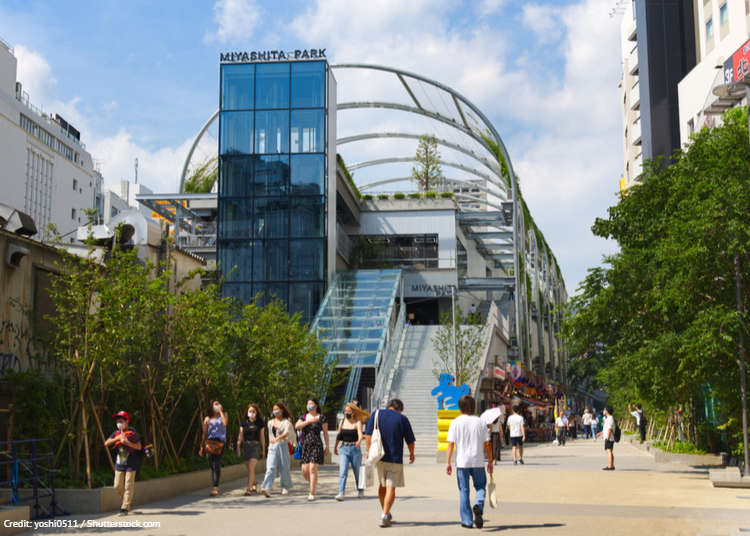 Miyashita Park in Shibuya, Tokyo was completely revitalized. The following provides details of the main interest points, including an outline of shopping facilities, dining, entertainment, and hotel information.
Miyashita Park: A new facility that inherits its former charm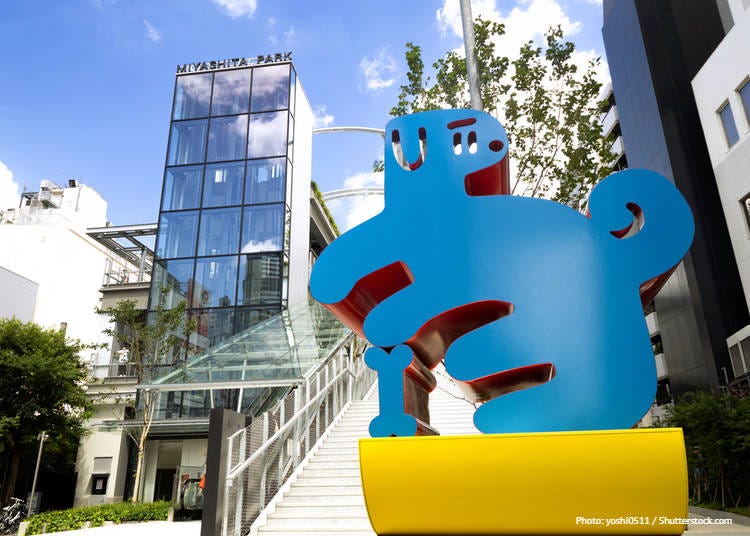 Shibuya Ward and Mitsui Fudosan partnered to develop the new Miyashita Park, a low-rise complex with a site area of about 10,740 square meters, a total floor area of about 46,000 square meters, and a total length of about 330m.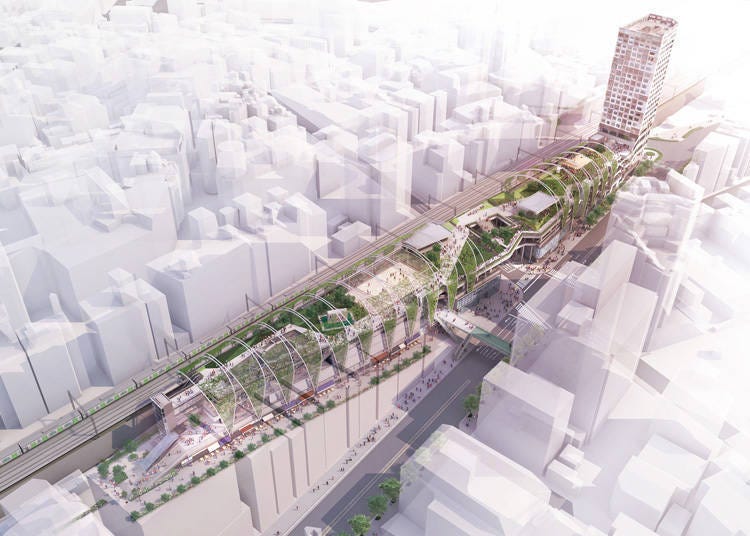 Aerial view of Miyashita Park
In addition to the park itself, the new Miyashita Park integrates commercial facilities, hotels, and parking lots. The original park was established in 1953. In its overhaul, it was developed as a more multifunctional space while keeping the original charm and sports functions of Miyashita Park that have been cultivated over the years.

The Miyashita Park facility is barrier-free and has improved seismic performance, making it a safe and comfortable facility for you to enjoy.
What kind of place is Miyashita Park?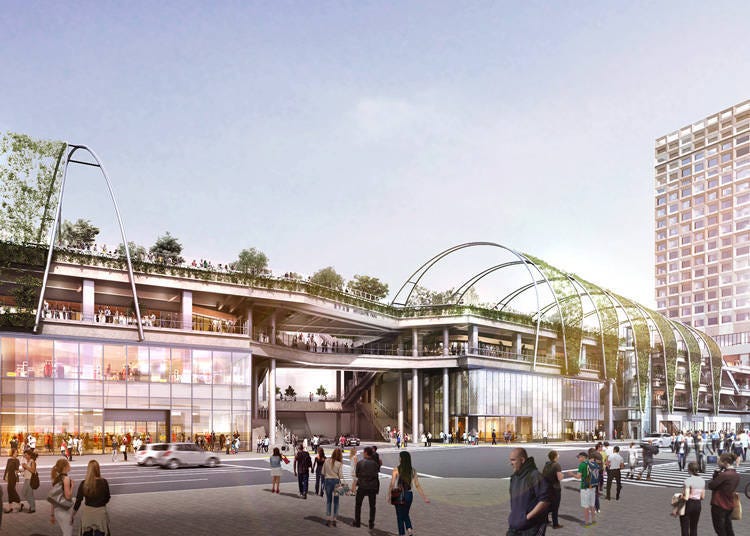 Miyashita Park image
Miyashita Park consists of the South Block and the North Block. A pedestrian crossing bridge connecting the South Block and the North Block is built above Mitake Dori, which is the entrance to the east side.

The green rooftop park covers an area of 10,000 square meters. The south block and north block are integrated through a walkway above the road. Since it is a full-flat, barrier-free, multi-functional space, it is safe for wheelchairs and strollers.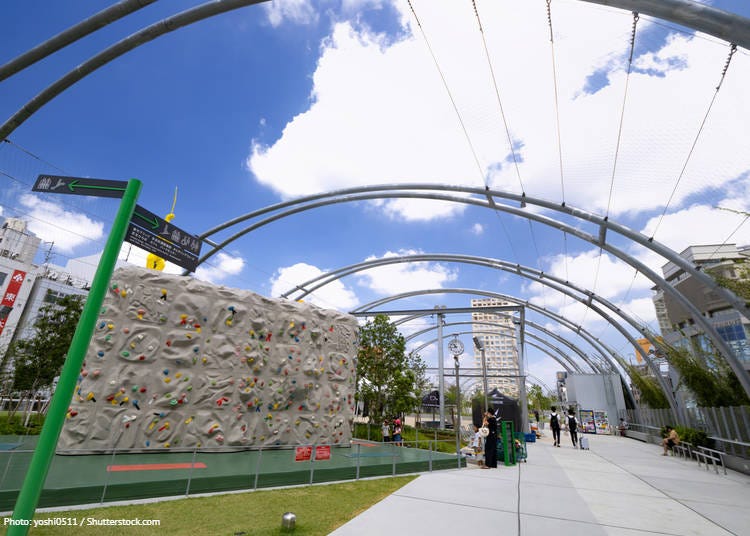 In the south block of the park, skating rinks and bouldering walls from the original park are back in full force. Also, a multipurpose sports facility with sand coat specifications has been built. It's exciting to be able to enjoy sports in the sun surrounded by greenery in the middle of the city.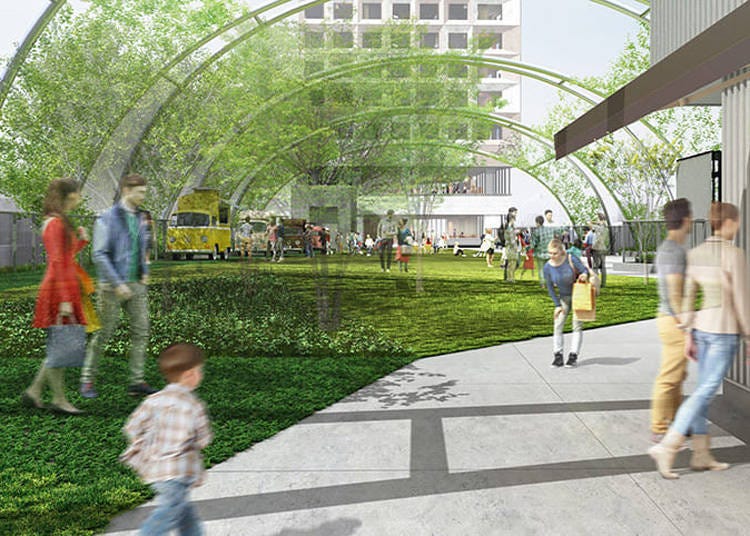 There are approximately 1000 square meters of open lawn space that includes a café. This is a space perfect for different events in the north block across the central observation terrace. There are so many ways to enjoy this space that provides a place for communication, exchange of culture, and a place of relaxation.
Directions: How to get to Miyashita Park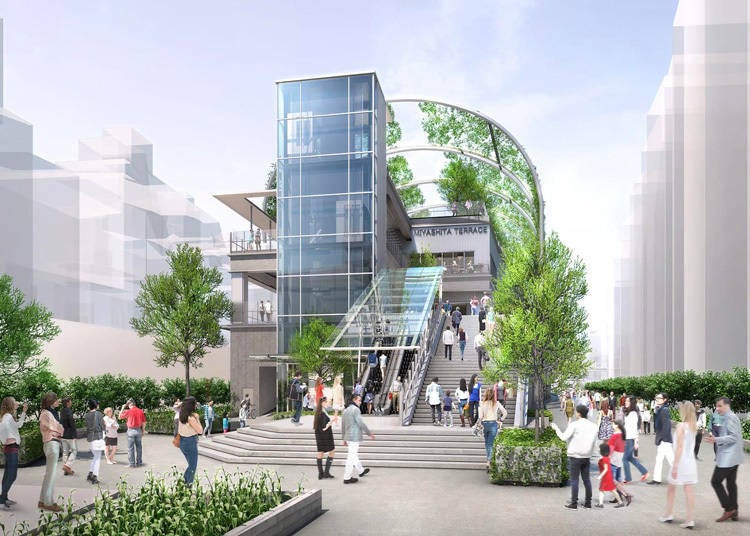 South area entrance
Miyashita Park is located at an intersection that connects Shibuya Station, Harajuku, Aoyama, Omotesando, and Yoyogi National Stadium (Yoyogi Park). It is a one-minute walk from JR Shibuya Station to the Minami block entrance. To get to the hotel sequence Miyashita Park in the north block, it is a 3-minute walk from Tokyo Metro "Shibuya" station B1 exit, a 7-minute walk from JR "Shibuya" station Hachiko exit, and an eight-minute walk from Tokyo Metro Meiji Jingumae-Harajuku Station.
Miyashita Park: A spot where world-famous shops and gourmet spots come together
Miyashita Park has about 90 unique stores that embody Shibuya's fashion, gourmet, and culture. It contains a new 330m-long street in Shibuya that is full of personality where luxury brands, street brands, side streets, clubs, and shared offices has been born.

There are 24 escalators and 7 elevators to access the rooftop Shibuya Miyashita Park from the shopping mall, making it very easy to get around.
An outdoor mall connected to the lively streets of Meiji Dori in the north block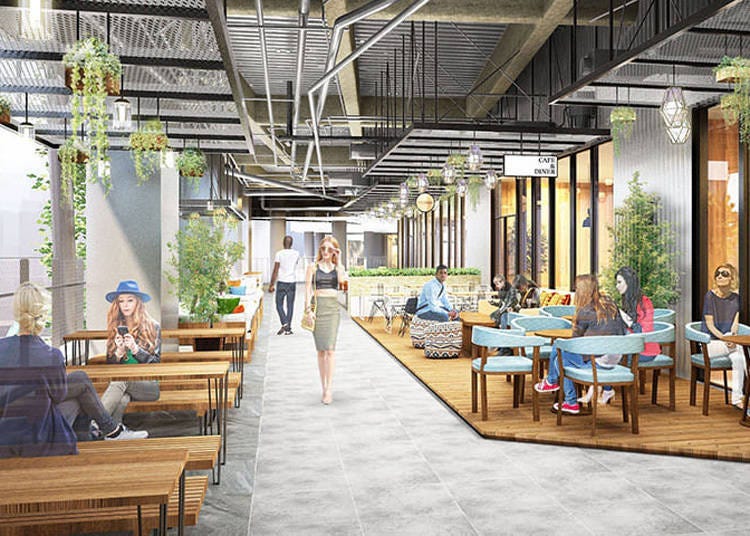 The north mall Out Mall is a street of about 330m where you can enjoy shopping and walking around the park. There is also a large colonnade and a lush green space to relax and enjoy yourself.

On the 1st and 2nd floors of the north block, there are many luxury brand shops, including the world's first Louis Vuitton men's flagship store. On the 1st to 3rd floors of the North Block, an entertainment facility called "or" is born, where music and design cafés, art galleries, and music bars gather. In addition to this, many cosmetics, leather goods, miscellaneous goods, etc. are opened.
The shopping area in the Minami block is an in-mall that resembles a market with many brands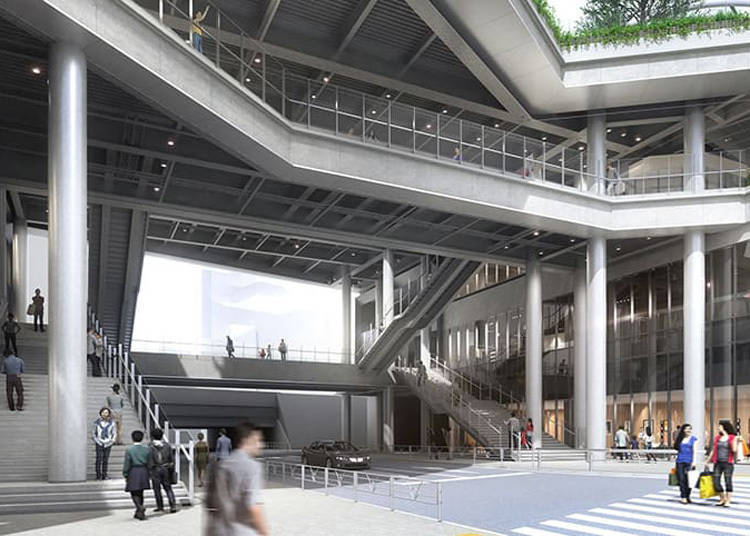 In the Minami block, KitKat Chocolatory opened with an experience corner where you can make original KitKat! Under the full supervision of top pastry chef Yasumasa Takaki, you can meet Premium KitKat, which is specific about materials and manufacturing methods.

Plus, the south block also has a long-established skateboard specialty store called Instant Skateboards that has been around for 25 years. It is perfect for anyone from beginners to advanced. En STUDIO is where many dance instructors active in Japan and overseas are enrolled. There are also many well-known cafes and restaurants.

A unique gourmet spot is the Muscle Restaurant on the third floor of South Street. It is a restaurant specializing in delicious high-protein, low-calorie dishes. Also, the No. 1 spotlight is Shibuya Yokocho on the first floor of the Minami block. This attraction will be explained in detail later.
MIYASHITA PARK

Address

6-20 Jingumae, Shibuya-ku, Tokyo

Nearest Station

Approximately 3 minute-walk from Shibuya Station


Parking: 375 (97 South Block / 278 North Block)
Every day is a festival at Shibuya Yokocho!
Shibuya Yokocho is an exciting gourmet spot where you can enjoy a variety of local foods. Selections range from carefully selected local produce from Hokkaido in the north to Kyushu and Okinawa in the south, local ramen, gyoza, and other soul foods.

Also, it is a 24-hour entertainment spot where you can enjoy not only delicious food, but also karaoke and performers from all over Japan including magicians, DJs, and sports.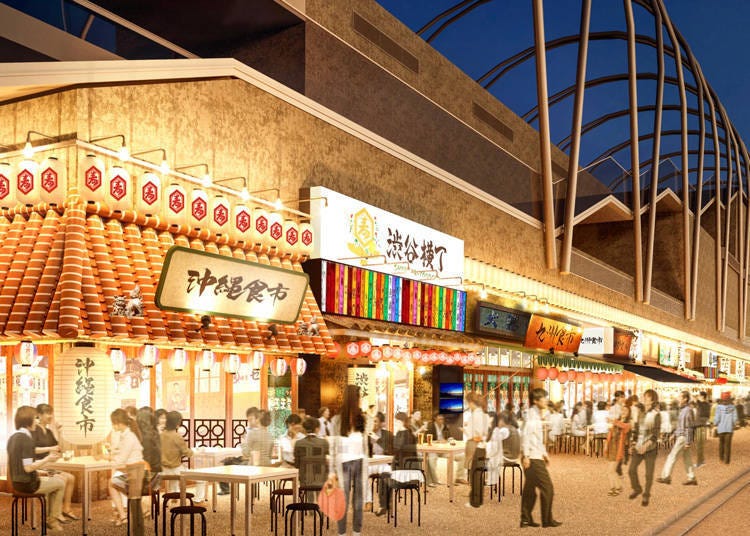 There are 19 stores in Shibuya Yokocho, which is on the 100m-long floor on the first floor of the Minami block. This is an area where you can fully enjoy the good old shopping streets, called Yokocho. It is managed and operated by Yoshinori Hamakura, a producer of the original 'Neo-Yokocho' Ebisu Yokocho that revived a once-shuttered shopping street in Ebisu, Tokyo.
What kind of shops are in Shibuya Yokocho?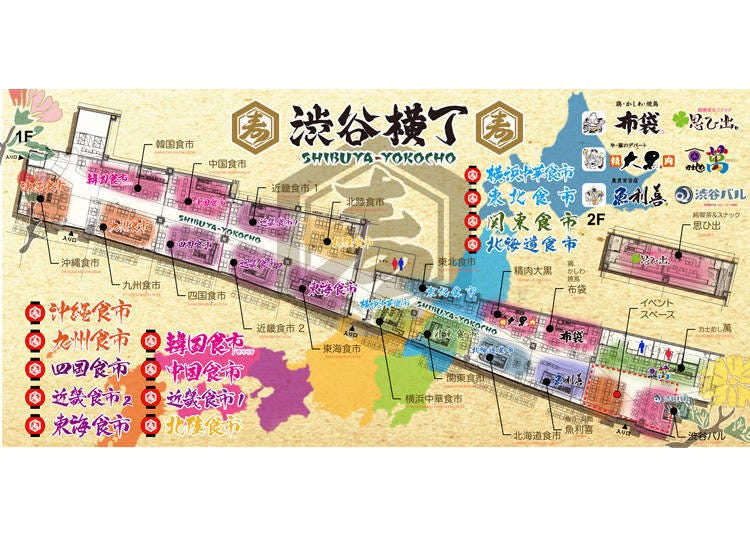 Shibuya Yokocho has food markets in Hokkaido, Tohoku, Kanto, Yokohama Chinatown, Hokuriku, Kinki, Tokai, Chugoku, Shikoku, Kyushu, Okinawa, and South Korea. These are spots where you can enjoy fresh produce, local food, and homegrown food. You can enjoy the familiar B-class gourmet, bowls, noodles, dumplings, yakitori and other soul foods handmade by artisans.

Of course, there is also a selection of good sake and shochu! While it's hard to travel all over Japan to taste everything, you can come here and try different stores and experience dishes from all over the country.

There are also shops where you can eat Chanko Nabe, which helps develop the strong body of sumo wrestlers! At Rikishi Meshi Man, you can eat real Rikishi Meshi prepared by a former wrestler. Also, there are stores specializing in foods such as fresh fish, shellfish, and meat that are directly supplied by producers, a fashionable bar where you can easily drop in and have a drink, pure coffee, and other snacks that you'll love. This side street is full of exciting things like a food festival.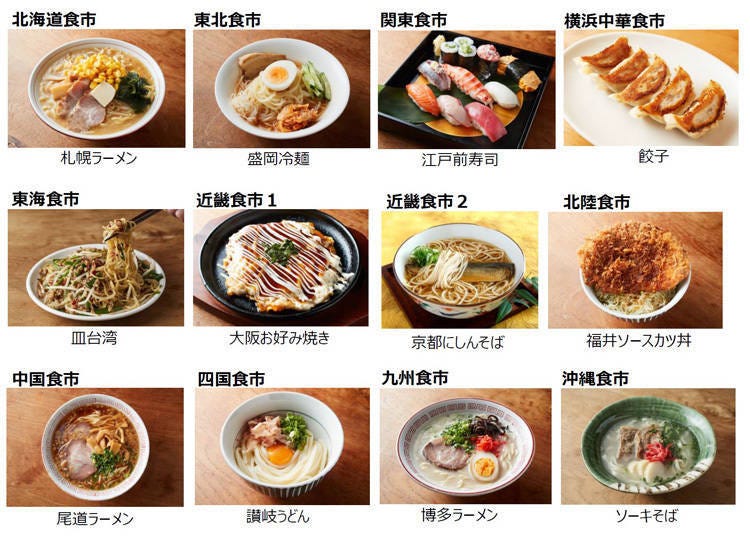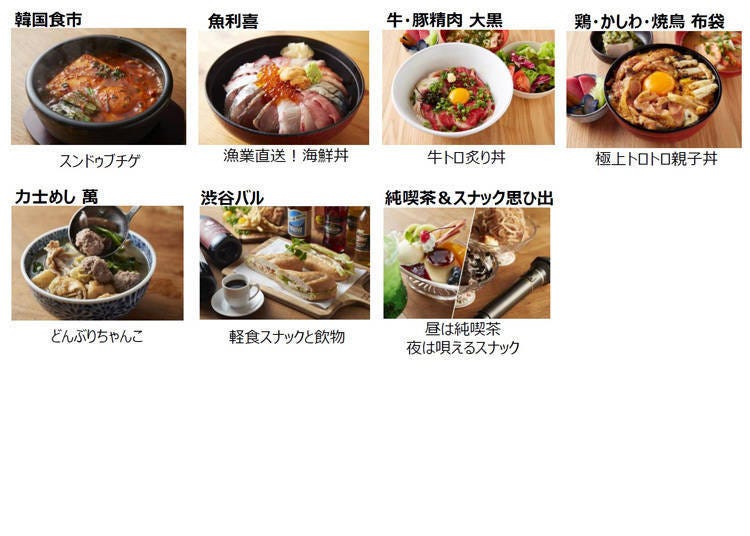 There is so much fun to be had! Entertainment at Shibuya Yokocho is more than just food
In Shibuya Yokocho, events such as Bon Odori, local festivals, collaborations with sinks and magicians, Enka artists, DJ performances, and cool themes such as virtual YouTubers (VTubers) are planned. You can enjoy a hands-on space that goes beyond the bounds of restaurants.
渋谷横丁

Address

Miyashita Park South 1F, 6-20 Jingumae, Shibuya-ku, Tokyo

Business hours: Open 24 hours
Regular holiday: According to the facility
List of stores:
Hokkaido Food City, Tohoku Food City, Kanto Food City, Yokohama Chinese Food City, Hokuriku Food City Tokai Food City, Kinki Food City 1, Kinki Food City 2, China Food City, Shikoku Food City, Kyushu Food City, Okinawa Food City, Korean food market, wrestler rice bowl, chicken dish/yakitori hot cloth, beef pork dish/meat Daikoku, seafood dish/Rishiki, Shibuya bar, pure tea & snacks
Facility overview: Approximately 1,000 square meters / 19 stores
URL: https://shibuya-yokocho.com/1
Unprecedented allure everywhere! Hotel 'sequence Miyashita Park' is built in the north block!
In Miyashita Park, a new flagship hotel, 'sequence Miyashita Park' has been opened. Based on the concept of a friendly connection with people, towns, and culture in their own style, it adopts a number of unique and convenient systems that have never existed in hotels.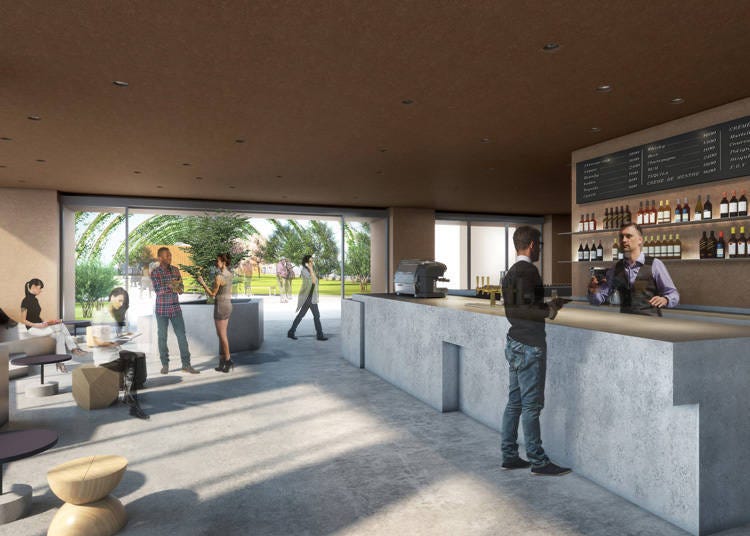 For example, flexible check-in and out extends your free time by checking in at 5pm and checking out at 2pm the next day. Anytime breakfast allows you to have breakfast until noon. There is also the stress-free latest ICT technology that does self-check-in, room check-out, and cashless support by face authentication.

In addition, they are planning various activities such as an experience to enjoy the culture unique to the city, interiors and art that can visualize the culture of the city, a community event to create interaction between guests and the people of the city, so be sure to look forward to it!
Address

Shibuya-ku, Jingumae 6-20-10 Shibuya-ku Jingumae 6-20-10 MIYASHITA PARK North, Tokyo-to, 150-0001
View Map

Nearest Station

Shibuya Station (JR Shonan Shinjuku Line / JR Yamanote Line / JR Saikyo Line / Tokyo Metro Ginza Line / Tokyo Metro Hanzomon Line / Tokyo Metro Fukutoshin Line / Tokyu Toyoko Line / Tokyu Den-en-toshi Line / Keio Inokashira Line)
9 minutes on foot


Vacancy search, reservation

from

30,498JPY

1room, 2adults

Check with our partner site as the latest rates, rate details, and guest room requirements may vary.
*This information is from the time of this article's publication.
*Prices and options mentioned are subject to change.
*Unless stated otherwise, all prices include tax.