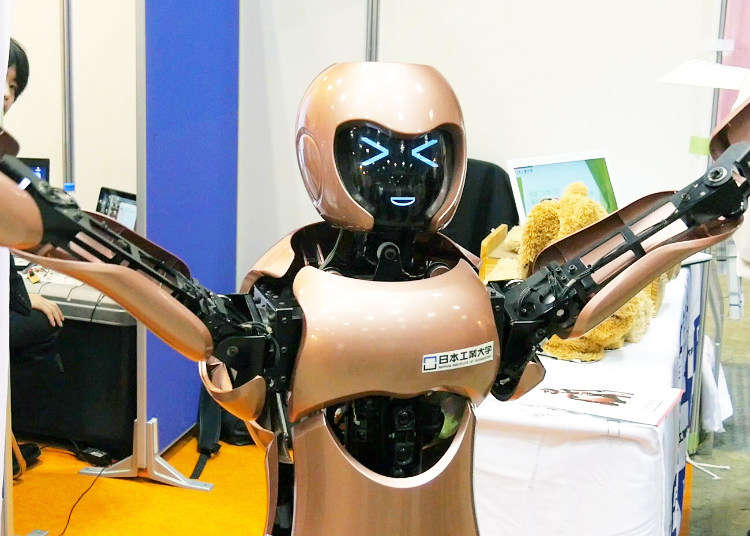 Japan is known to be the land of robots, and every year several trade shows are organized to give a glimpse of what the future may look like. Japan Robot Week 2016 is one of them, and I decided to head out to Tokyo Big Sight to see some of the newest technological marvels.
Rescue Robots for Disasters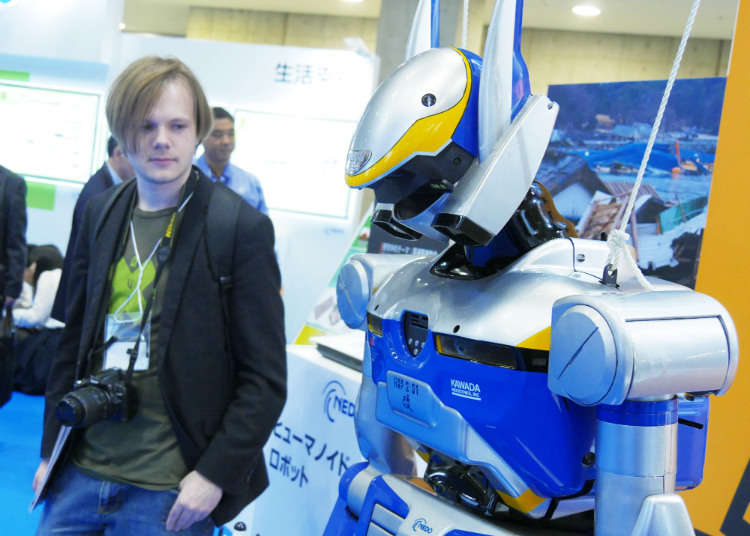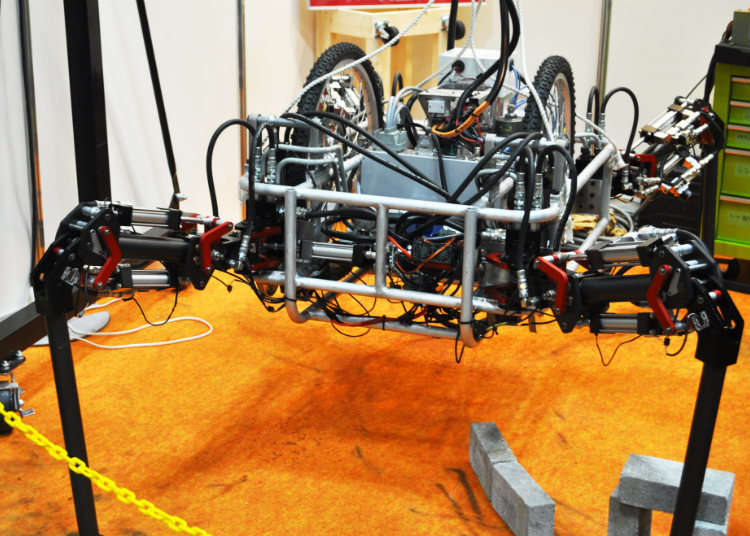 This year, the exhibition focused mainly on "service robots," designed to help humans with everyday life. A few minutes after I arrived, I decided to have a look at quite an eye-catching humanoid robot. Developed by the National Institute of Advanced Industrial Science and Technology, the HRP-2Kai impressed many with his futuristic look. But it's not only about its human-like body design. Used in locations struck by disasters, it can get close to dangerous places and can move and carry out work in place of people, minimizing the risks.
Pepper: Always Star of the Show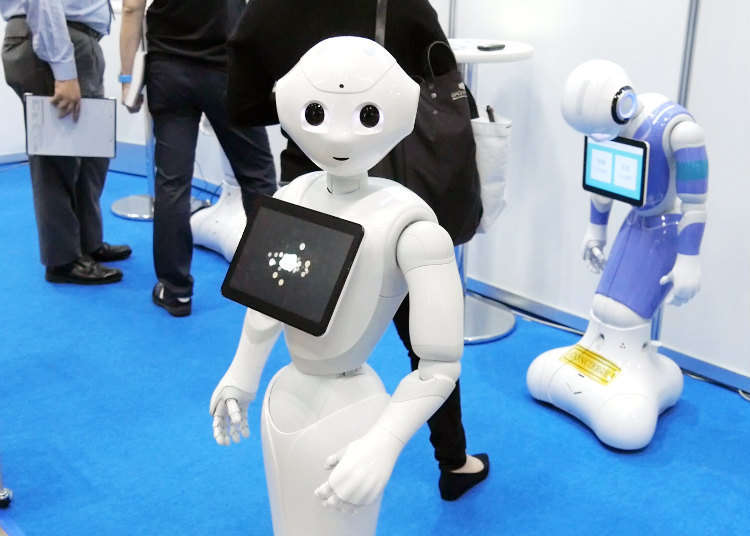 Famous all across Japan, Pepper has again made quite an impression on me. One of the types introduced at Japan Robot Week 2016 was the concierge type. The white semi-humanoid robot is a little over a meter high on wheels. It uses artificial intelligence and, since its first introduction in 2014, it became more efficient in its interactions with humans. Talking to him is always as fun as the first time! As of today, there are more than 10,000 Peppers out in the world, and some companies use them to welcome customers in their stores and to give personalized advice.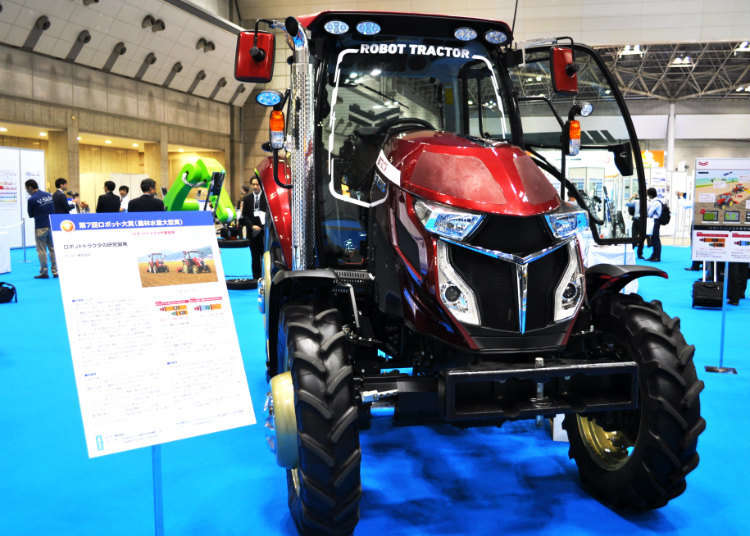 One of this year's award winners was the Yanmar YT5113. Planned for release in 2018, it's like this tractor came directly out of a movie. The design has been developed by Kiyoyuki Okuyama, famous for works with Ferrari and on the JR East E6 and E7 Shinkansen. The tractor is a glimpse into what farming may look like in years to come: Not only can it analyze the distance of a field, but it can also harvest crops automatically by being remotely controlled. With such a machine, it is possible to do the work of two people!
A Robotic Arm That Can Paint with Precision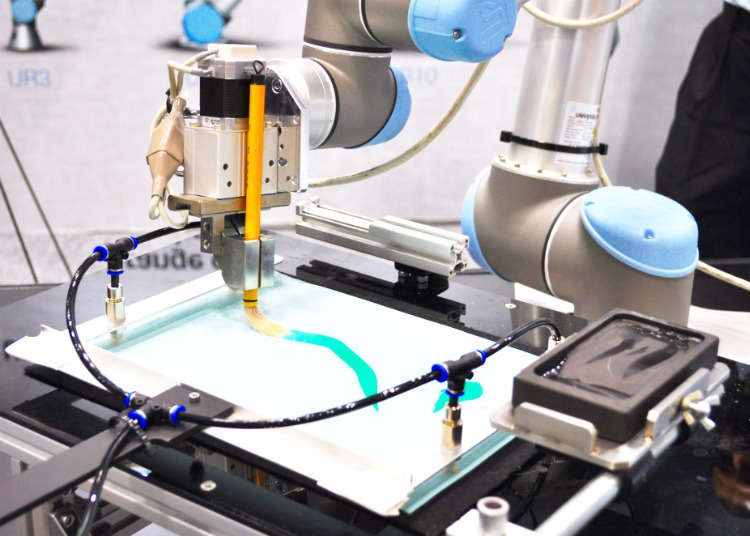 Another robot that attracted a lot of attention was clearly the UR of Universal Robots. Designed like an arm, they can be used for a wide range of applications, with humans or as single operators. To show how precise it can be, one was doing… Japanese calligraphy! Without any external help, the arm not only painted, but was also taking paper to draw on and positioning it, all in a just a few seconds.
They are everywhere, and unsurprisingly they had an important part during Japan Robot Week 2016: Drones. One drone introduced was able to collect information on a whole disaster site that might be unreachable by men at first, such as after a landslide or volcano eruption. Another drone, who won one of the awards, is the Spider LX8. This impressive device has a laser, developed specially in Japan, placed under it. Already having been put to use during the Kumamoto earthquake in April 2016, it can create real-time 3D-mapping, so that rescuers can intuitively navigate a given area during an emergency. In the end, Japan Robot Week is quite a fun experience, and really worth a visit for those interested in high-tech things like me!
Address

3-11-1, Ariake, Koutou-ku, Tokyo, 135-0063
View Map

Nearest Station

Tokyo Big Sight Station (Yurikamome)
3 minutes on foot


Phone Number

03-5530-1111
*This information is from the time of this article's publication.
*Prices and options mentioned are subject to change.
*Unless stated otherwise, all prices include tax.