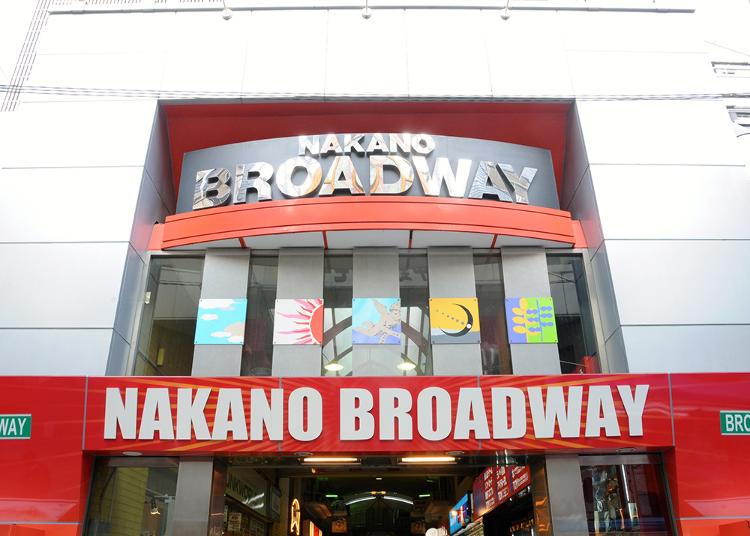 These are the top recommendations for Kichijoji, with travel tips and more, according to LIVE JAPAN, a top-class travel website for visitors to Japan. Our ranking is based on the most popular pages viewed by foreign visitors in a given category.

For instance, Fujiya camera store, Fujiya Avic, Suginami Animation Museum and other related spots will be listed. Be sure to check them out during your visit to Kichijoji!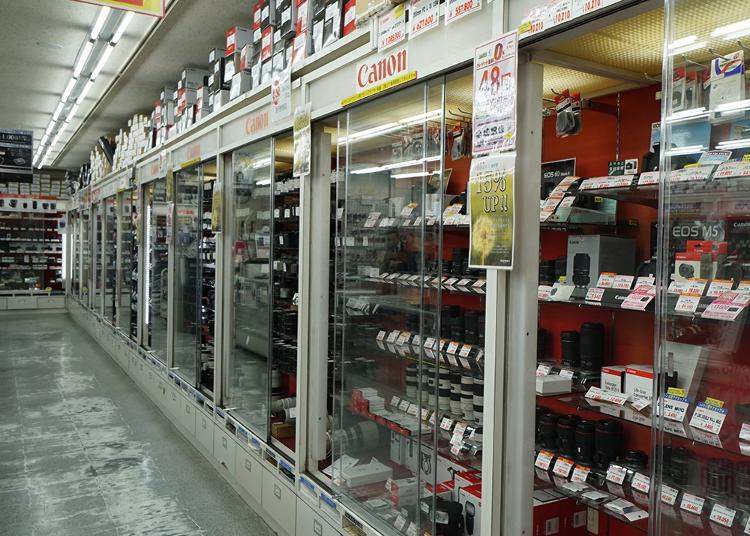 As a camera specialty shop we have a large assortment of camera-related equipment such as cameras, lenses, tripods, bags, and flash units. Our shop's main draw is our large stock of used items – we keep a steady supply of around 3,000 used items for your perusal! From classic camera brands such as Leica to the latest digital cameras, you're sure to get a better deal buying used rather than new, including accessories such as tripods and camera bags. In Japan many of the used cameras are in great condition, so why not pick one up as a memento of your trip to Japan? We have 3 shops: our main shop stocking cameras, lenses, and accessories; our gear shop with tripods and lighting equipment; and our 'junk' shop where you'll find books and broken cameras. We are a shop enjoyable for camera-lovers to just drop in. We look forward to seeing you.
Address

Tatsumi building, 5-61-1, Nakano, Nakano-ku, Tokyo, 164-0001
View Map

Nearest Station

Nakano Station (JR Chuo Main Line / Tokyo Metro Tozai Line)
2 minutes on foot


Phone Number

03-5318-2241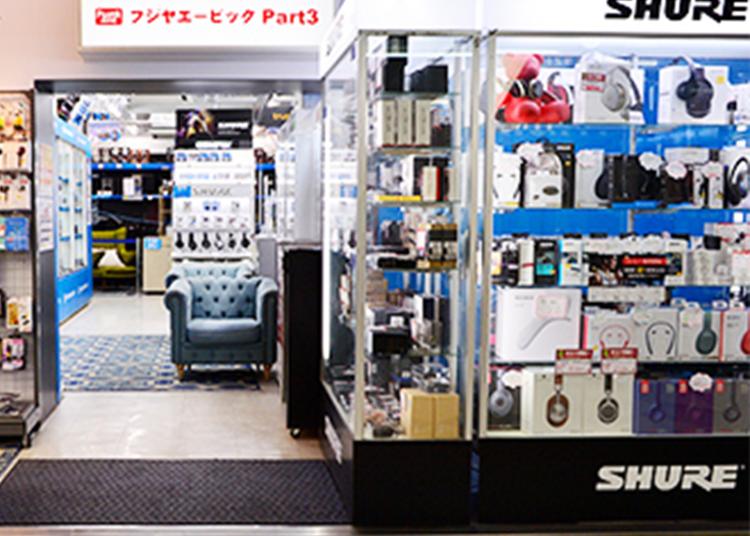 Founded in 1986, Fujiya Avic is an audio and video equipment store in Nakano, a neighborhood in Tokyo known as a "holy place of subculture ." The shop sells a wide range of products for creators and film makers, both new and secondhand, including headphones, earphones, headphone amplifiers, speakers, digital cameras, video cameras, tripods, microphones, and production switchers.

Brands: Sony, Canon, Panasonic, GoPro, Sennheiser, Audio-Technica, Ultrasone, Stax, HiFiMAN, Denon, Beats by Dr. Dre, Blackmagic Design, and more.
Address

Nakano Broadway 3F, 5-52-15 Nakano, Nakano-ku, Tokyo, 164-0001
View Map

Nearest Station

Nakano Station (JR Chuo Main Line / Tokyo Metro Tozai Line)
3 minutes on foot


Phone Number

03-3386-5956
3.Suginami Animation Museum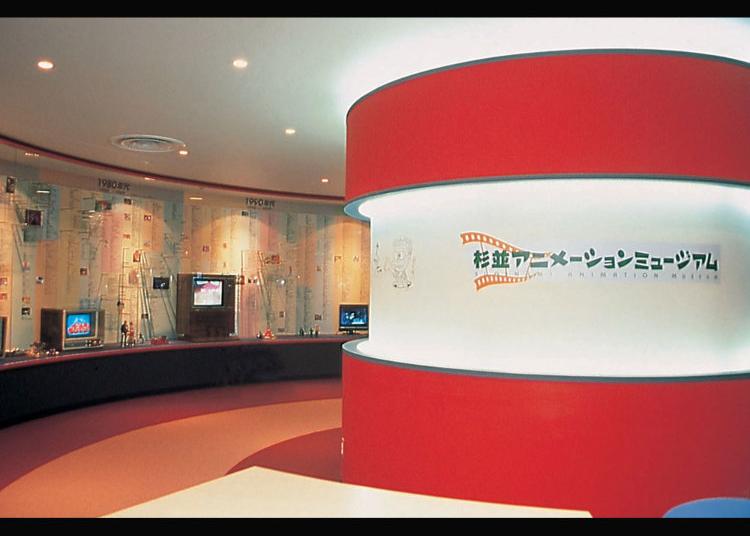 This is a museum where you can experience the past and present of animation with fun. You can find programs everywhere, programs that are not only for seeing but more for participating in the activities with the exhibitions. The museum has a section that introduces, using the latest digital technology, the history and the state of the art of Japanese digital anime. It also has an anime theater that shows a wide variety of anime from the historical works to the popular ones. The exhibition called "Anime-ga-dekiru-made" (the processes to complete anime) features reproductions of the desks of an animation director, a creative director, and an art director. It also explains the processes of creating anime in an easy-to-understand manner in videos. Also, workshops, where you can create a work of flip anime, are held in an experience zone. It is located a twenty-minute walk from the JR Ogikubo Station or a two-minute walk from the Ogikubo Keisatusho-mae (Ogikubo Police Station) bus stop if you take a Kanto bus for five minutes from the North Exit of the Ogikubo Station.
Address

3-29-5, Kamiogi, Suginami-ku, Tokyo, 167-0043
View Map

Nearest Station

Ogikubo Station (JR Chuo Main Line / Tokyo Metro Marunouchi Line)
20 minutes on foot


Phone Number

03-3396-1510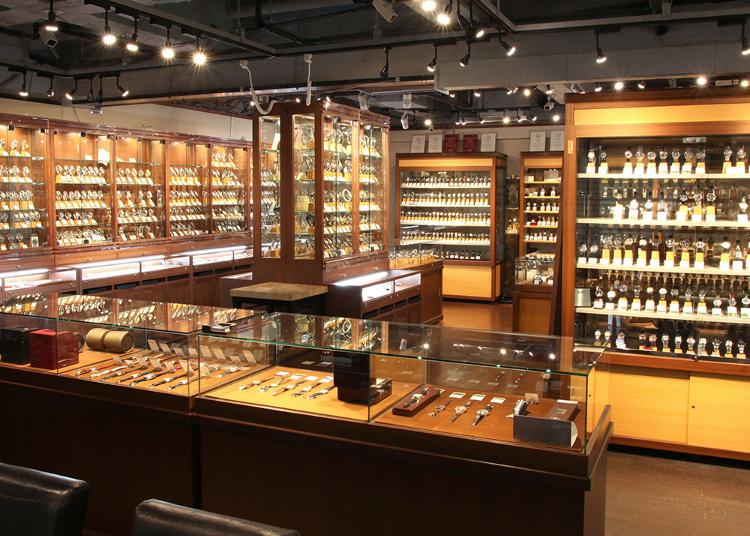 A veteran of 30 years on Nakano Broadway, an area with fierce competition between watch shops, Jackroad specializes in men's watches with sales through our own e-commerce website, Yahoo Shopping, Rakuten, and Amazon where our shop receives high acclaim. Our shop has an established reputation for maintaining a plentiful stock of items, from the latest models to reasonably-priced used watches, and rare vintage watches, keeping a stock of over 5,000 items at all times. At Jackroad we also take special care for after service, providing generous warranties, free wrapping, and free shipping for online purchases. Making customer satisfaction our number 1 priority is the style of business that allows us our trusted reputation.
Jackroad is ideal not only for watch enthusiasts but beginners as well, and is a popular destination for international customers. English, Chinese, Korean, and Thai-speaking employees are permanently staffed. Across from Jackroad is our sister shop, ladies' watch and jewelry store "BettyRoad," great for purchasing watches as a pair.
Address

Broadway building 3F, 5-52-15, Nakano, Nakano-ku, Tokyo, 164-0001
View Map

Nearest Station

Nakano Station (JR Chuo Main Line / Tokyo Metro Tozai Line)
5 minutes on foot


Phone Number

03-3386-9399
5.EXPERIENCE SUGINAMI TOKYO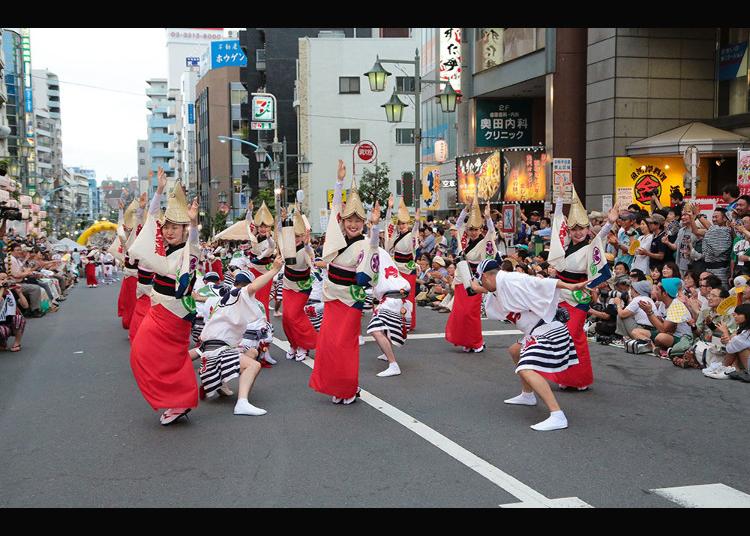 Hello! We are the Chuosen Aruaru Project (English site name: EXPERIENCE SUGINAMI TOKYO), providing sightseeing information on Suginami Ward in Tokyo. Koenji, Asagaya, Ogikubo, and Nishi-Ogikubo—just 10 minutes from Shinjuku, the appeal of this area is definitely its distinctive shopping streets. Unique, independently run restaurants offer a kind of Japanese hospitality not found in Tokyo's downtown entertainment districts. This area is also packed with the appeal called "Chuo Line Culture" cultivated among various events such as Tokyo Koenji Awa-Odori and Asagaya Tanabata Matsuri Festival, and also among local lives such as antiques, music, anime, used clothing and more. With the catchphrase "Suginami, the extraordinary!" the Chuosen Aruaru Project introduces the everyday charm of this area, not able to experience at major tourist spots, through "sightseeing."
*We are the group that mainly provides information. Please see organizer websites, etc. for information on events and other details.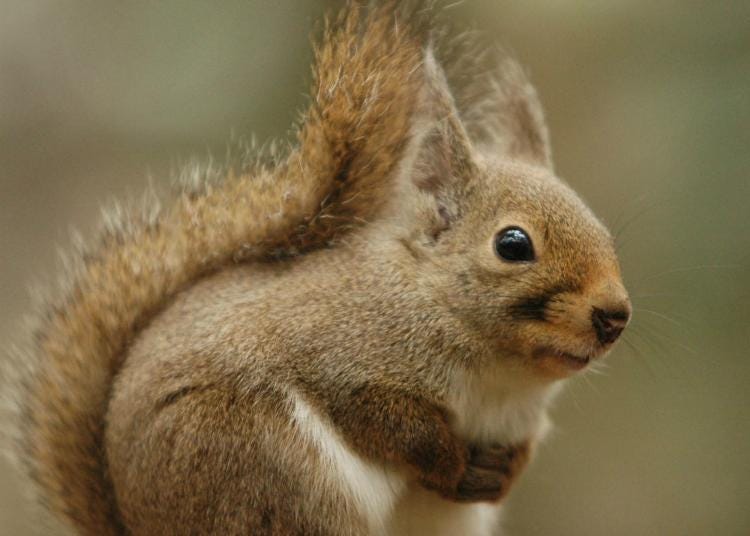 Tokyo's Inogashira Park Zoo was opened in 1942. It consists of two areas: the main zoo, and an aquatic and botanical garden area. Over 170 animals can be found in the main zoo, including the Tsushima leopard cat that is listed as a natural treasure. You can also observe Japanese squirrels up close by actually entering the squirrel enclosure. One of the most popular attractions at the Park is the guinea pig petting zoo, where you can hold and pet one of the over 180 guinea pigs that are cared for at the zoo. Staff are always on duty and are prepared to assist anyone who is handling a small animal for the first time. At the aquatic and botanical gardens, you can find displays of natural treasures and the endemic species of Japan, such as the tanakia tanago (Tokyo bitterling) and other freshwater fish, amphibians which are preserved and breed.. Inogashira Park Zoo is approximately a 10-minute walk from Kichijoji Station on the JR Chuo Line, the Tozai Subway Line and the Keio Inokashira Line.
Address

1-17-6, Gotenyama, Musashino-shi, Tokyo, 180-0005
View Map

Nearest Station

Kichijoji Station (JR Chuo Main Line / Keio Inokashira Line)
10 minutes on foot


Phone Number

0422-46-1100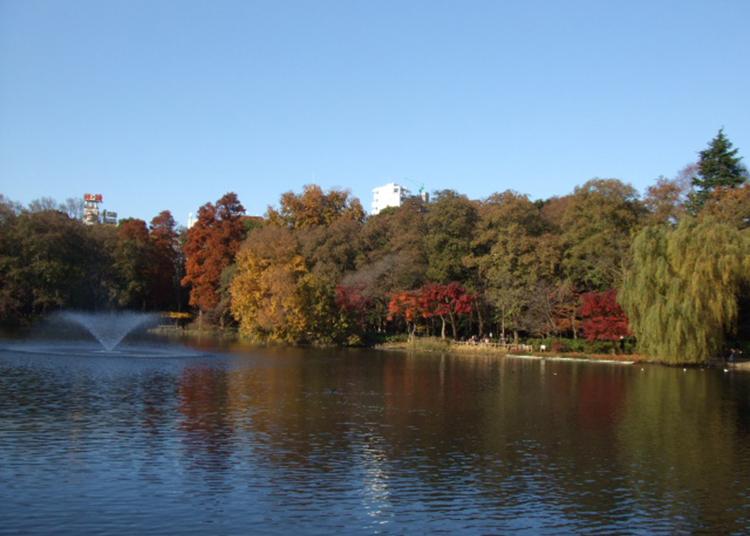 The Inokashira Park has four separate areas: the Inokashira Pond area, the Gotenyama hills with the Inokashira Park Zoo and a coppice, the Nishi-en west park with sports facilities including athletic and baseball fields and tennis courts, and the Daini-koen second park. The park was planned and developed in the early Taisho period (1912-1926) as Japan's first suburban park. The Inokashira Pond was the source for the first water service, Kanda Josui, to Edo (present-day Tokyo), and its water is said to have been used for drinking water during the Edo period (1603-1868). Rental boats are available to ride on the pond. You can enjoy viewing five hundred cherry trees (Somei Yoshino and Yamazakura varieties) blossoming in spring and the colorful foliage of Japanese maple, cherry, ginkgo, and zelkova trees in autumn. There is a coppice that retains vestiges of the Musashino forest of the past that attract many people all year round. It is a 5-minute walk from the Kichijoji Station on the JR Chuo Line or the Keio Inokashira Line and a one-minute walk from the Inokashira-koen Station on the Keio Inokashira Line.
Address

1, Gotenyama, Musashino-shi, Tokyo, 180-0005
View Map

Nearest Station

Kichijoji Station (JR Chuo Main Line / Keio Inokashira Line)
5 minutes on foot


Phone Number

0422-47-6900
8.THE WATCH COMPANY TOKYO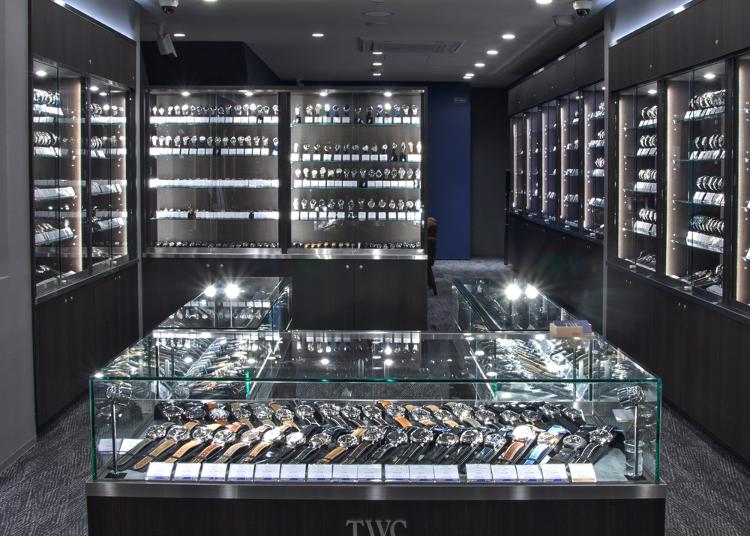 With many overseas routes in countries all over the world, we can offer cheaper prices as a result of directly purchasing our watches in the local country. By selling watches of a high quality, we're able to provide our customers with a service that meets their needs. We stock many kinds of famous brands, including Rolex, Cartier, OMEGA, TUDOR, Vacheron, Audemars Piguet, Patek Philippe, and Panerai. Even if you can't find the watch you're after, we can use our own route to order the watch for you, so don't hesitate to ask. Our staff are all proficient in foreign languages, so we welcome both Japanese and foreign customers with service and atmosphere where customers can browse our products without any worry. In addition, we have resident staff who are very knowledgeable about watches, so you can ask any kind of question. As we do business with our traders, we're always looking for more people in the same industry. Feel free to inquire.
We strive every day to provide all our customers with a better, more superior service.
Address

5-58-6, Nakano, Nakano-ku, Tokyo, 164-0001
View Map

Nearest Station

Nakano Station (JR Chuo Main Line / Tokyo Metro Tozai Line)
5 minutes on foot


Phone Number

03-5318-9302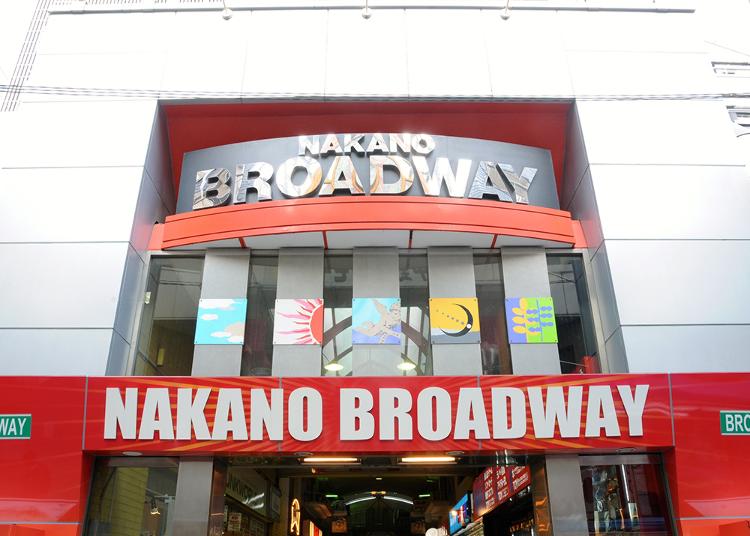 NAKANO BROADWAY is popular not only among collectors in Japan, but also among collectors from around the world. It is known as a specialty store for video game, anime and comic book characters, but is in fact a commercial facility packed with stores from the B1 floor to the fourth floor, including stores selling ladies' and men's fashion items, general merchandise, sweets and books, as well as restaurants and various medical clinics. The floors are not divided into categories, such as food, so there is a variety of specialty stores on each floor. It's a fun place to walk around, even if you are not looking for a particular item. The complex's mascot, PiPi, is also popular, with PiPi goods now available for purchase. The Broadway Gallery organizes events to disseminate domestic and overseas culture. It is located immediately outside the Sun Mall Shopping Street by JR Nakano Station.
Address

Nakano Broadway mall, 5-52-15, Nakano, Nakano-ku, Tokyo, 164-0001
View Map

Nearest Station

Nakano Station (JR Chuo Main Line / Tokyo Metro Tozai Line)


Phone Number

03-3388-7004
10.Hotel Route Inn Tokyo Asagaya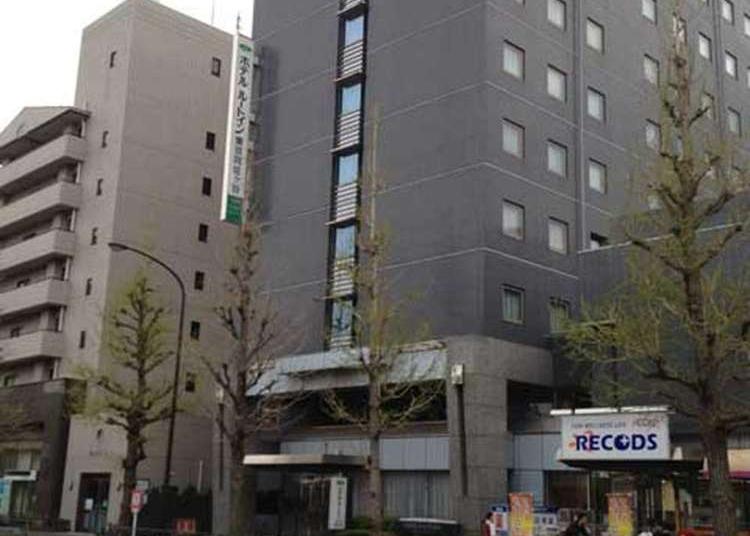 A hotel belongs to the Route Inn group. There is a hall accommodating parties. It's close to Asagaya Station and good access to Shinjuku area. The front desk operates 24 hours.
Address

Suginami-ku, Naritahigashi 5-35-14, Tokyo-to, 166-0015
View Map

Nearest Station

Minami-Asagaya Station (Tokyo Metro Marunouchi Line)
6 minutes on foot


Vacancy search, reservation

from

11,700JPY

1room, 2adults

Check with our partner site as the latest rates, rate details, and guest room requirements may vary.
*This information is from the time of this article's publication.
*Prices and options mentioned are subject to change.
*Unless stated otherwise, all prices include tax.