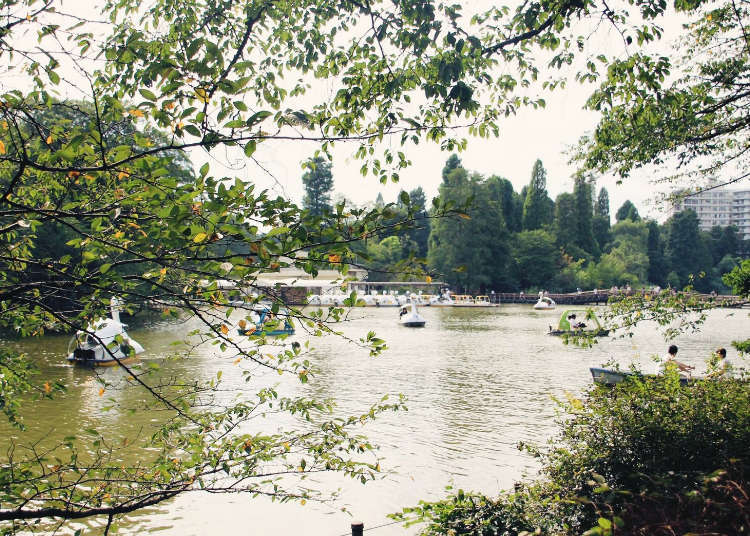 Welcome to Gurumission, a collaboration between LIVE JAPAN and the Japanese Communication Department of the Musashino University's Global Faculty!
This article about Tokyo's beautiful neighborhood of Kichijoji was created by the students of Musashino University who took a class about Article Creation. Taught by LIVE JAPAN's editors, the students then created teams and put their knowledge to use: planning, gathering materials and information, photography, and writing. As such, they created articles about their own Kichijoji recommendations that are particularly welcoming to and interesting for international tourists to Japan.
This article about The Three Must-See Spots around Kichijoji was created by a team of Chinese, Vietnamese, Korean, and Japanese students and received a Gurunavi Award. Happy reading!
Exploring Kichijoji – The Three Must-See Spots around the Neighborhood!
Have you ever been to Kichijoji? If so, you're probably very familiar with that unique feeling towards the scenic West Tokyo neighborhood, always urging you to come back. And if not, prepare to get very familiar with the Kichijoji experience, one that is sure to draw you back in again and again! We selected the three characteristic sightseeing spots most characteristic for Kichijoji, from the beautiful Inokashira Park that changes its face with every passing season to the atmospheric Kichijoji Art Museum, and Kichijoji Sun Road, promising an authentic taste of the day to day life of the area. No matter how many times you visit, there's always something new to be discovered in Kichijoji!
Inokashira Park – One of Japan's Top 100 Cherry Blossom Sites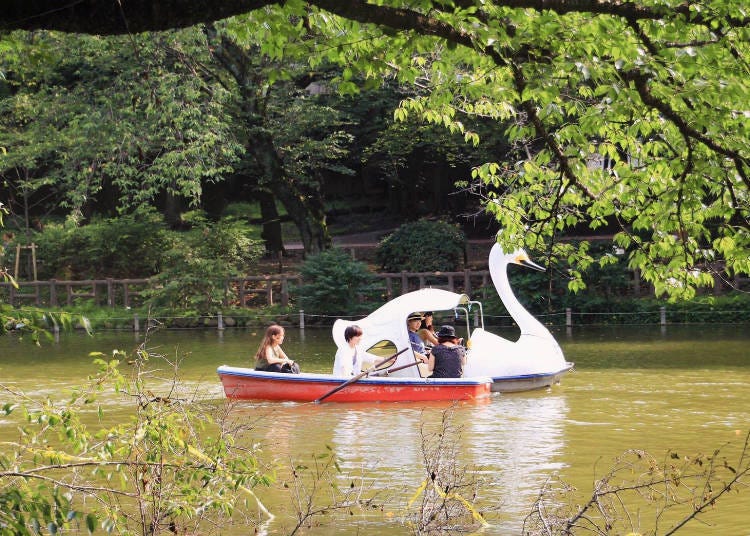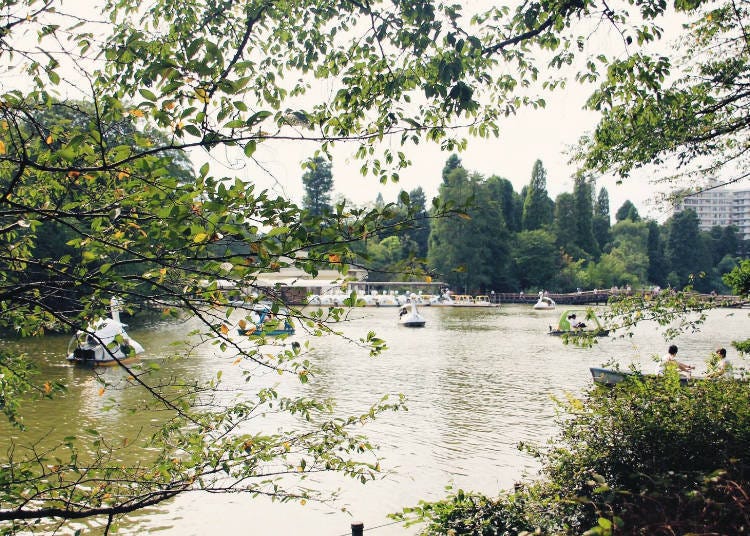 A mere 5-minute walk away from Kichijoij Station, accessible by the JR Inokashira Line, lies the beautiful Inokashira Park. Opened in 1917 as Japan's very first suburban park, it will celebrate its 100th birthday in 2017. The raw and lush nature that Inokashira Park is known for is a rare sight in the metropolitan area of Tokyo, a trait that is highly valued by both Japanese locals and international visitors alike. In spring, the numerous Yoshino cherry trees are in bloom, a marvelous sight that is not only representative of Japan but has also earned the park a well-deserved place among the top 100 cherry blossom sites in Japan.
Not only spring is a great time to visit Kichijoji's famous park. In autumn, the leaves of the many trees start to change color, a phenomenon that is called momiji or koyo in Japanese. Vastly different from the soft pinkish white of the cherry blossoms, autumn in Inokashira Park offers a wholly different experience, one that is sure to leave an impression! In the middle of the park sits a pond and you'll spot many a couple or family glide on the calm waters with a characteristic swan boat – take one yourself and let yourself be carried away by the seasonal beauty of Kichijoji and Inokashira Park.

Hours: 24/7
Closed: always open
Address

1, Gotenyama, Musashino-shi, Tokyo, 180-0005
View Map

Nearest Station

Kichijoji Station (JR Chuo Main Line / Keio Inokashira Line)
5 minutes on foot


Phone Number

0422-47-6900
The Kichijoji Art Museum – A Cultural Oasis for the Kichijoji Locals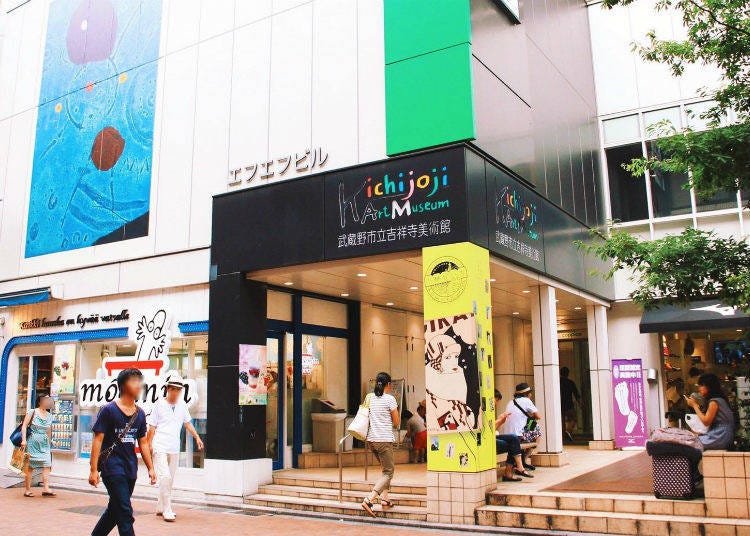 The Kichijoji Art Museum was opened by Musashino City in 2002 with the concept of focusing on everyday life. As such, it has become a favorite spot of many a local and is dearly loved by the people of Kichijoji. In addition to the permanent exhibitions of works by Yozo Hamaguchi and Hideo Hagiwara, two artists that are highly appreciated on an international level, the Kichijoji Art Museum also features temporary exhibitions of various genres around four to five times a year. On top of that, the museum also hosts a community-based exhibition thrice a year, showcasing the works of locals.
As the admission is also more than reasonable (300 yen as of April 2017) and the museum is located right in the heart of Kichijoji, it comes to no surprise that the Kichijoji Art Museum has become a cultural oasis and spot of relaxation to leisurely visit for many a local. Get a glimpse of both authentic everyday life and culture, as well as famous professional Japanese paintings!

Hours: 10:00 a.m. – 7:30 p.m.
Closed: the last Wednesday every month, New Year's (December 29 to January 3)
吉祥寺美術館

Address

1-8-16 Kichijoji Honcho, Musashino-shi, Tokyo-to 180-0004
Sun Road – Kichijoji's Characteristic Main Street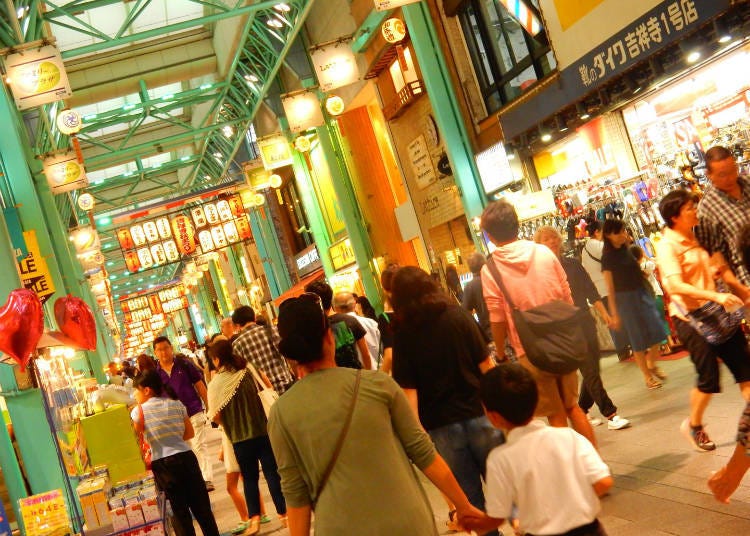 From the North Exit of the JR Kichijoji Station, a shopping district called the Sun Road extends to the northeast for a total length of about 300 meters. As Kichijoji's main street, it offers an abundance of atmospheric cafes that are particularly popular among young people, various little shops selling wonderful miscellaneous goods, and long-established restaurants that have been loved for many years. Thus, Kichijoji's Sun Road really is a diverse place that everybody can enjoy, no matter gender, age, or nationality, and it is especially recommended for each and every one who wants to get an authentic impression of the daily life in modern-day Japan. Kichijoji leads Japan's list of neighborhoods people want to live in, and Sun Road's role as a forefront shopping district of modern Japan certainly plays a role in that.

Hours: passage is possible at any times
サンロード

Address

1tyoume-15-1, Kichijoji Honcho, Musashino-shi, Tokyo, 180-0004, Japan
Meet the Team that Took Home the Gurunavi Award!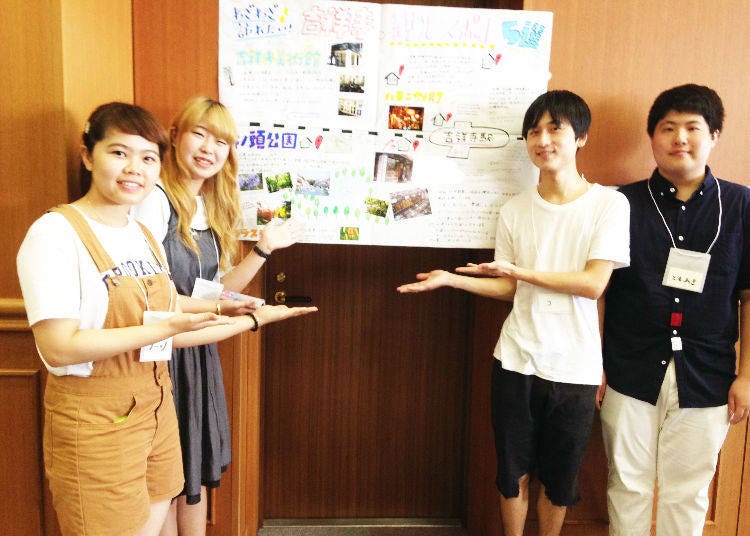 NGUYEN THI THIEN PHU / Vietnam
顧 暁東 / China
佐藤 友朗 / Japan
千嶋 優香 / Japan
YOON JUAN / Korea
*This information is from the time of this article's publication.
*Prices and options mentioned are subject to change.
*Unless stated otherwise, all prices include tax.