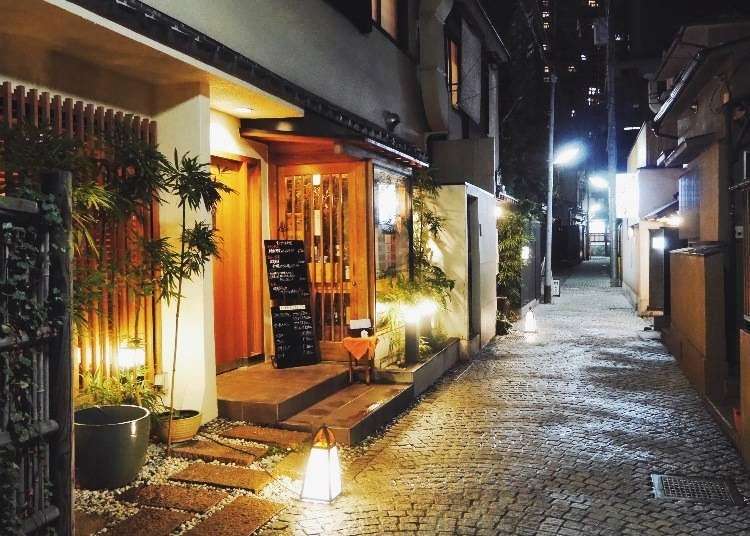 Kagurazaka is a prominent neighborhood of Tokyo that was once one of Edo's main hubs for geisha, teahouses, and all sorts of entertainment! Back then, the streets hustled and bustled both during the day and during the night, and while this is still true today, the face of Kagurazaka did change over time. Now, atmospheric French cafés and nostalgic restaurants dominate the area but its geisha history can still be discovered in every nook and cranny. Taking a slow, relaxed walk through Kagurazaka, from Shinjuku's Okubo Street to Sotobori Street, will show you an entirely different side of the Tokyo from the one you might know!
Starting in Iidabashi: Walking the Street of Nostalgia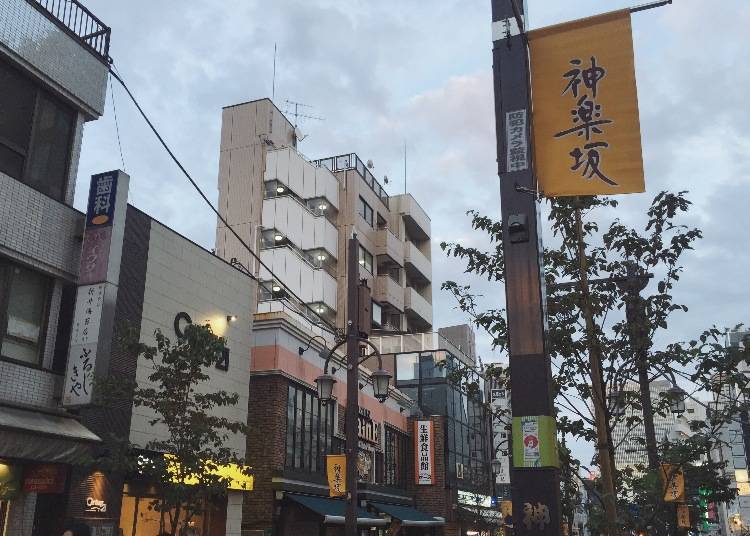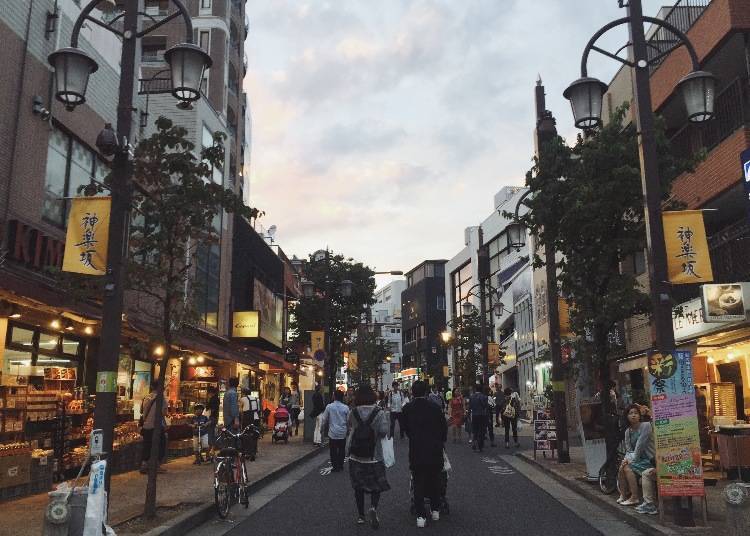 The best way to enjoy Kagurazaka on foot is by starting at Iidabashi Station, making your way over Kagurazaka-Shita to Kagurazaka-Ue. This recommended route is especially beautiful on holidays and weekends, as the streets become closed to traffic and transform into a pedestrian paradise. Take your time walking along the many shops lining the street on both sides and discover the unique nostalgic atmosphere of the area! Also something to note, this is Japan's only one-way road that is reversed depending on the time of the day.
Kinozen: Discovering Japan's Traditional Tastes as a Long-Established Sweets Shop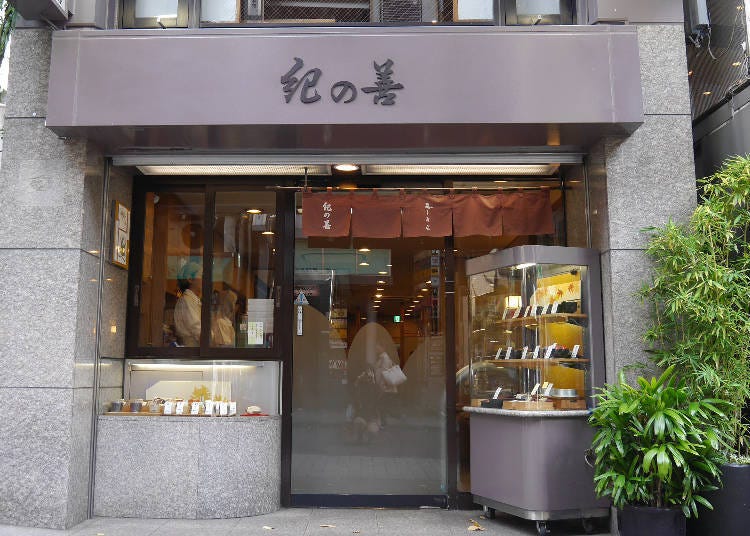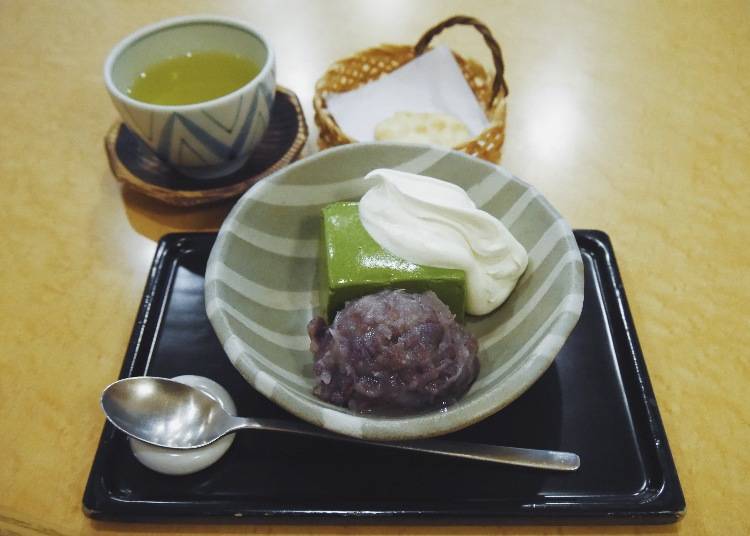 Kinozen first opened its doors to customers in 1948 and thus is one of Kagurazaka's most long-established sweets shops and an absolute must-visit of the area. The "Green Tea Bavarian Cream" for 874 yen (tax included) is Kinozen's signature dish, made from high quality green tea from Kyoto, making for a wonderfully rich taste that spreads throughout your entire mouth with the very first spoon. The fresh taste of raw cream in combination with the homemade coarse sweet red bean paste will take you right to dessert heaven! Besides that, Kinozen offers various dishes from kamameshi cuisine – kamameshi refers to rice, meat, and vegetables boiled together in a small pot called a kama. A limited fall and winter delicacy of this kamameshi cuisine is called chestnut zenzai and can be enjoyed for 950 yen (tax included), while the strawberry anmitsu for the same price is an incredibly popular spring dish.
紀の善

Address

1-12, kagurazaka, Shinjuku-ku, Tokyo 1620825 Japan
La Kagu: Relaxed Shopping for Adorable Knick-Knacks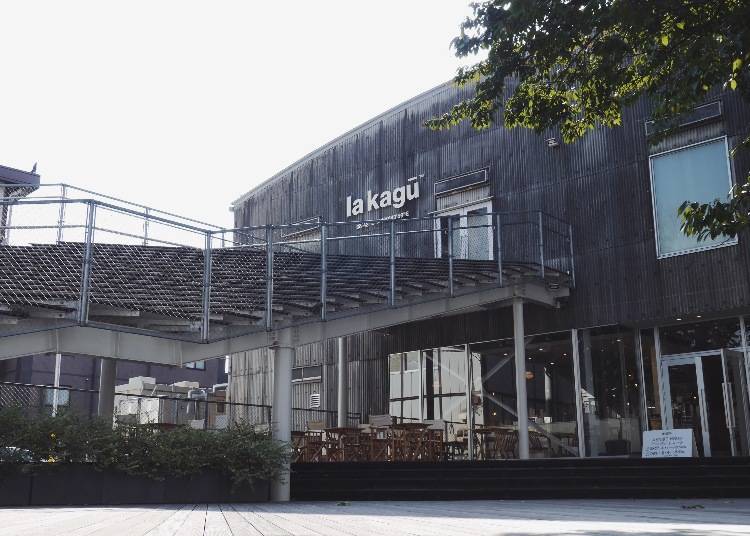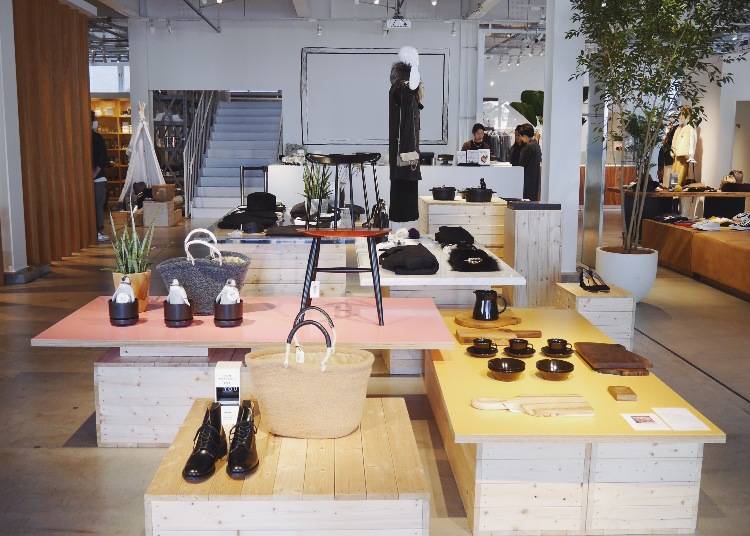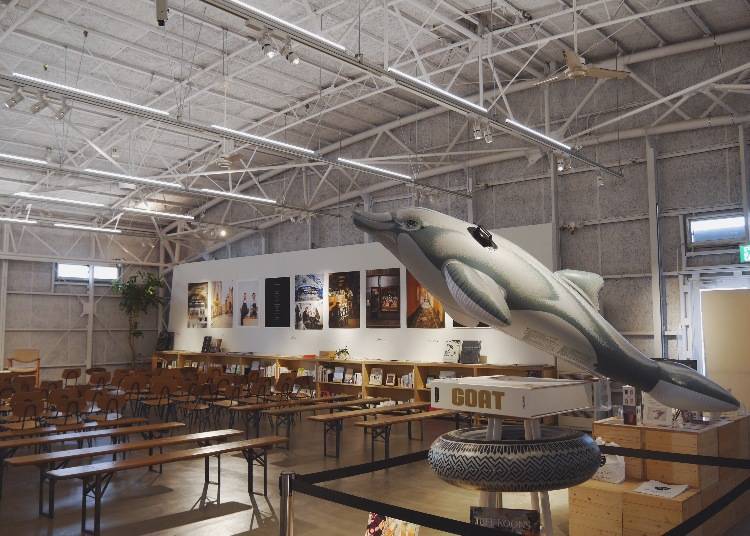 Once an old warehouse, now a modern and stylish shopping complex, La Kagu operates under the theme of "necessities of life + knowledge." This is just the right place to take a little break during your walk to enjoy a hot cup of coffee on the terrace and to find a unique and adorable souvenir for yourself or friends and family. A café also sits right amidst fashion, furniture, books, and knick-knacks of every shape and color, inviting you to take a breather while leisurely overlooking the many things to discover. The building that is now La Kagu was built in 1965 as the warehouse of a major publishing company, and responsible for the redesign of the structure was the world-renowned architecture office Kengo Kuma & Associates. The wonderful thing about the redesigned building is the atmosphere, retaining its old warehouse charm. Enjoy snacks such as a "short" coffee for 500 yen (tax excluded) and omelet sandwiches*, arranged in delicate rows to emulate the warehouse feeling further, and stroll among the various knick-knacks to find your very favorite one! La Kagu is certain to fill both your heart and your stomach.
* Corona Egg Sandwich: eat-in 850 yen (tax excluded), take-out 950 yen (tax excluded). The eggs' preparation method differs by eat-in or take-out. Take-out sandwiches are limited to 10 per day.

Hours: 11:00 a.m. – 8:30 p.m.
Closed: open every day
la kagu

Address

67, Yaraicho, Shinjuku-ku, Tokyo 1620805 Japan
Cobblestones Telling the Stories of Generations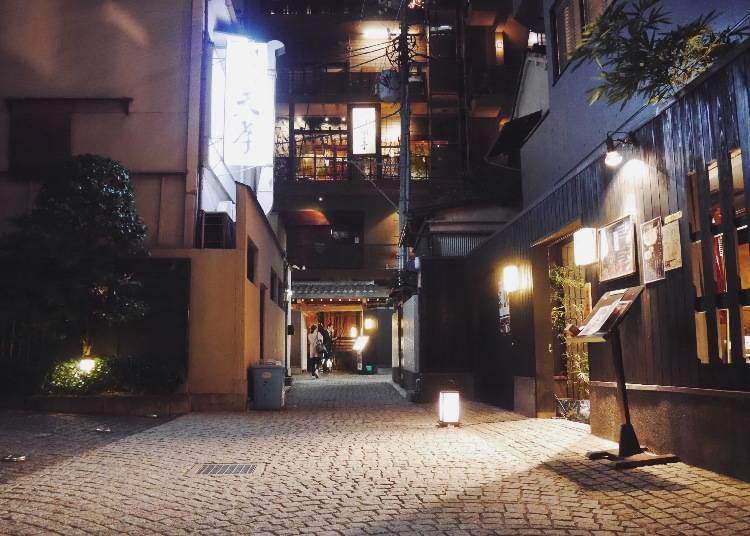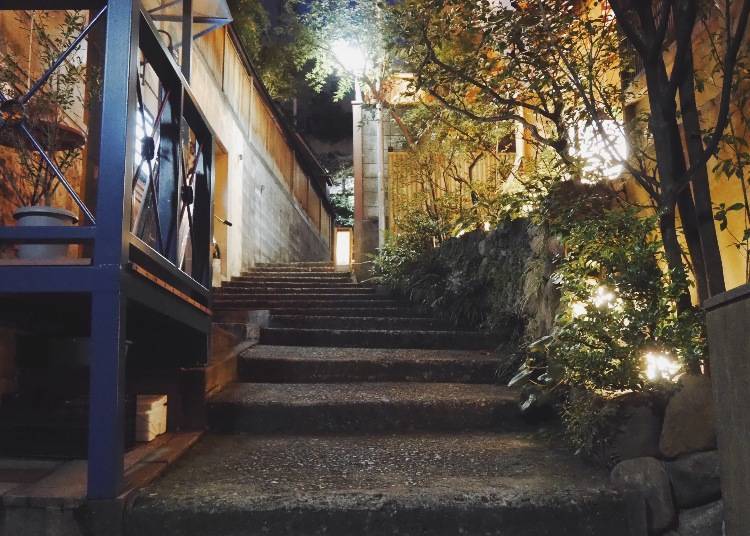 After five o'clock in the evening, the many little stores in Kagurazaka's back alleys start to open one after another. Kagurazaka by night is a vastly different scenery from Kagurazaka by day, an enigmatic and nostalgic atmosphere that should not be missed out on. Let's take a stroll through the beautiful cobblestone alley called Michikusa Yokocho and walk in the steps of Edo's geisha. Nowadays, private apartments are scattered in between the many shops, transmitting a wonderfully personal atmosphere of the day-to-day life of the neighborhood.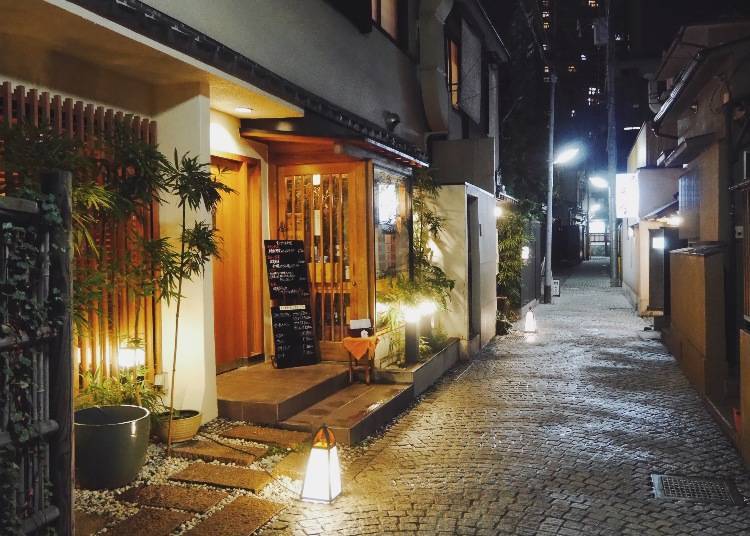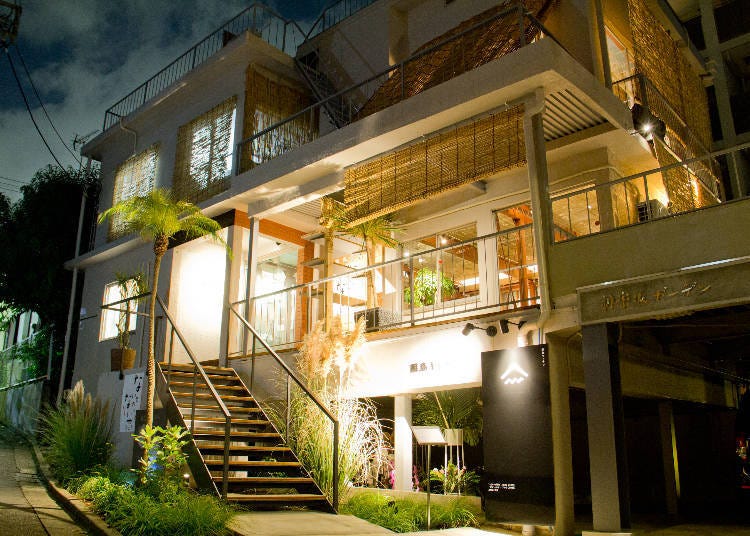 When you walk this cobblestone street in the evening, you might even be able to spot a geisha entering one of the many restaurants of the area.
Enjoying the Cuisine of Japan's Islands at Rito Kitchen!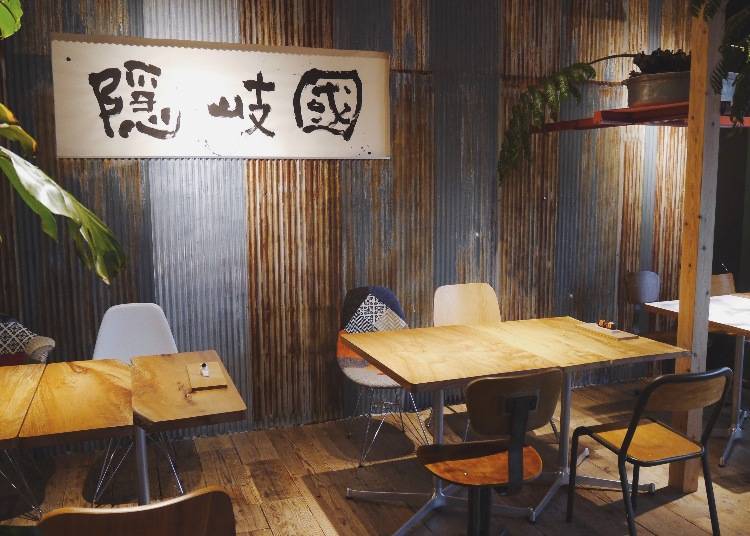 Rito Kitchen, a restaurant with a name that translates to "Remote Island Kitchen," is located in a scenic alley not far away from Kagurazaka Station. As its name promises, you'll find a wonderfully rural and cozy atmosphere inside, much like an actual remote island, that lets you forget the hustle and bustle of big Tokyo. The menu is filled with dishes and regional products from about 50 different Japanese islands, many of the ingredients coming directly from these islands themselves. The restaurant aims to bring the charm of remote islands to Tokyoites and curious tourists, thus promoting the many islands and their unique culture themselves. Rito Kitchen is a must-try when it comes to discovering the diversity of local Japanese culture, and a wonderful last stop on your Kagurazaka tour.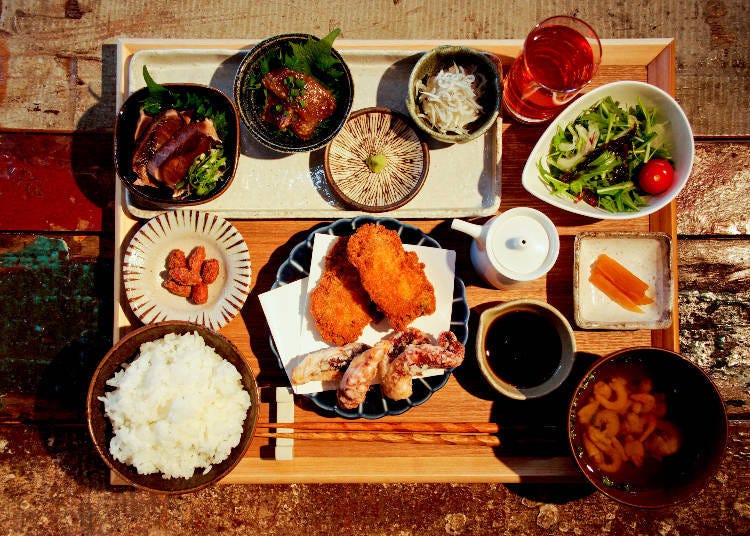 Next to various a la carte dishes, the special, monthly-changing "Island Tour Lunch Set" is offered during lunchtime, available for 2,000 yen (tax excluded), and our special recommendation should you visit around noon time. This unique set allows you to savor the local delicacies of about ten different islands, and is best enjoyed with local drinks! Some of our favorites are the local beer from Hyogo Prefecture's Awaji Island for 890 yen, the sake from Sado Island in Niigata for 650 yen, or Ehime Prefecture's Iwashiro Island lemon sour for 550 yen (tax excluded for all prices). Why not take the tour and discover the distinctive and delicious food culture of Japan's many islands?

Hours: 11:30 a.m. – 2:00 p.m.; 6:00 p.m. – 10:00 p.m. (dinner only on Mondays)
Closed: irregular holidays
離島キッチン

Address

6-23, kagurazaka, Shinjuku-ku, Tokyo 1620825 Japan
*This information is from the time of this article's publication.
*Prices and options mentioned are subject to change.
*Unless stated otherwise, all prices include tax.