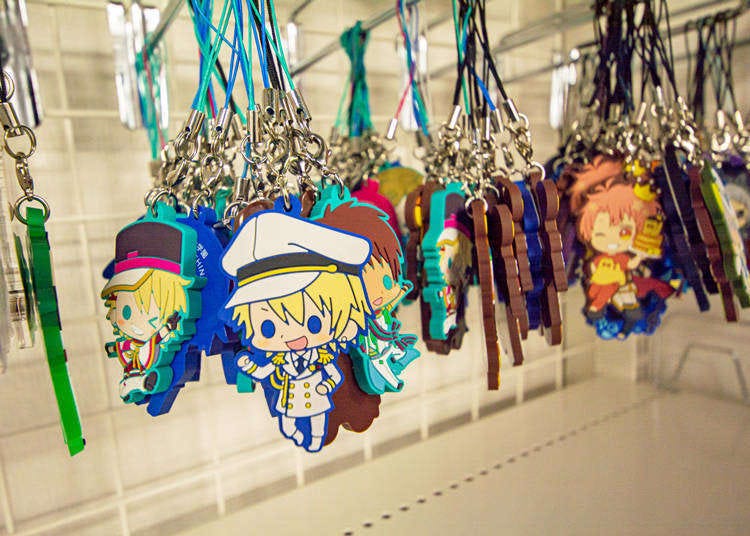 Eastern Akihabara and Western Ikebukuro are the two biggest otaku hotspots in Tokyo. Of the two, Ikebukuro is best known for its female-oriented anime, cosplay, and doujinshi shops. Most of these are centered around the city's landmark, Sunshine City, also known as "Otome Road."

Today, let's take a look at the top three shops, loved by fans for their tons of anime goods, cosplay outfits, and doujinshi. You might just want to take a trip to Sunshine City yourself.
1. Animate Ikebukuro Flagship Store: A Treasure Trove of Trendy Anime Goods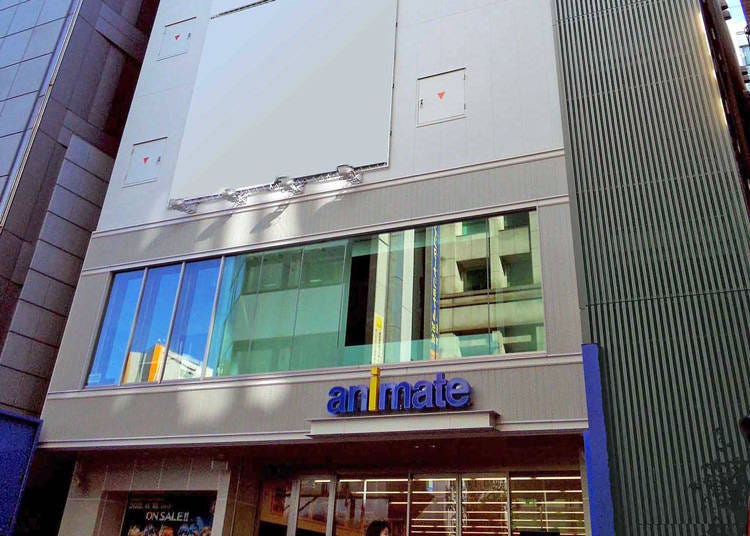 Animate Ikebukuro is one of the signature merchandise shops of Ikebukuro, filled with character goods from your favorite games and anime. Many fans come to Ikebukuro from afar for this purpose, and all floors are full of goods and comics.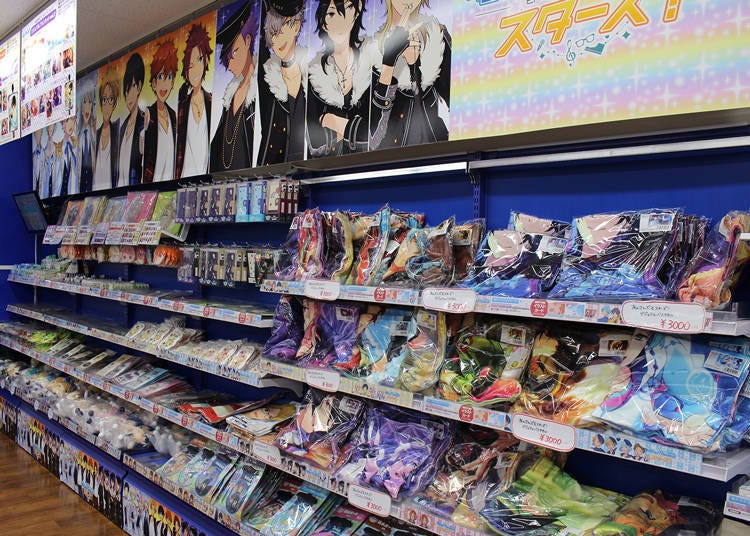 Animate currently has 118 branches spread throughout Japan, Korea, Taiwan, Hong Kong, Shanghai, and Thailand. However this shop, which was also the first shop to open, is now the Ikebukuro Flagship Store (previously known simply as the 'Ikebukuro Branch'). On the day of our visit, there were tons of female customers in the shops, despite it being a weekday.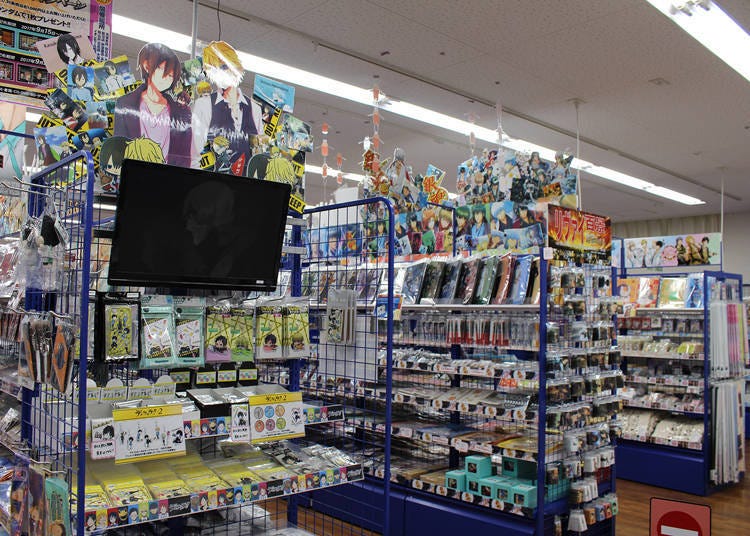 Let's check out the shop floor by floor. The first floor is where you will find magazines, souvenirs, and displays of the best-selling titles. The second through fourth floors have all kinds of books, from action-packed, boys-oriented comics, to those geared towards youth and to girls, as well as art books. There is even an art supplies corner and an exhibition space. This floor is where you will find new works and illustrations. You can even find English versions of these comics on the third floor.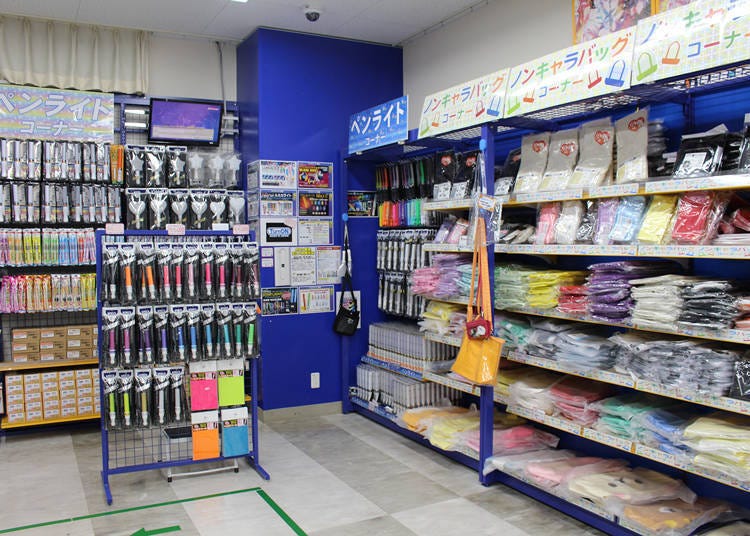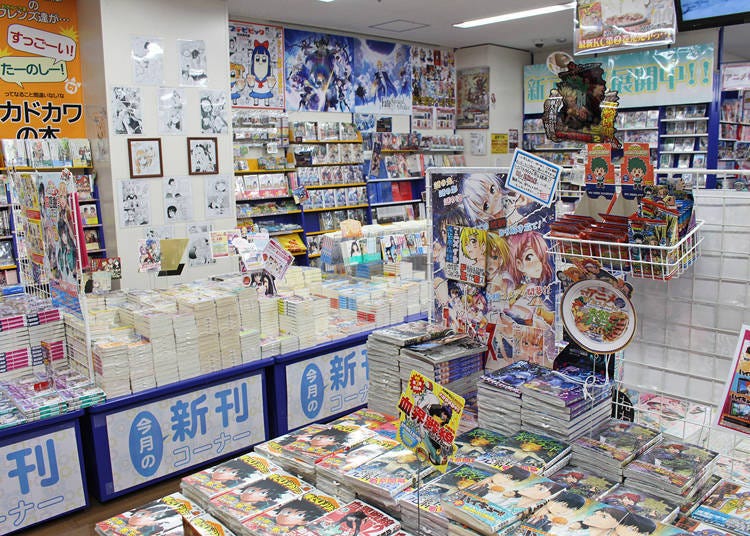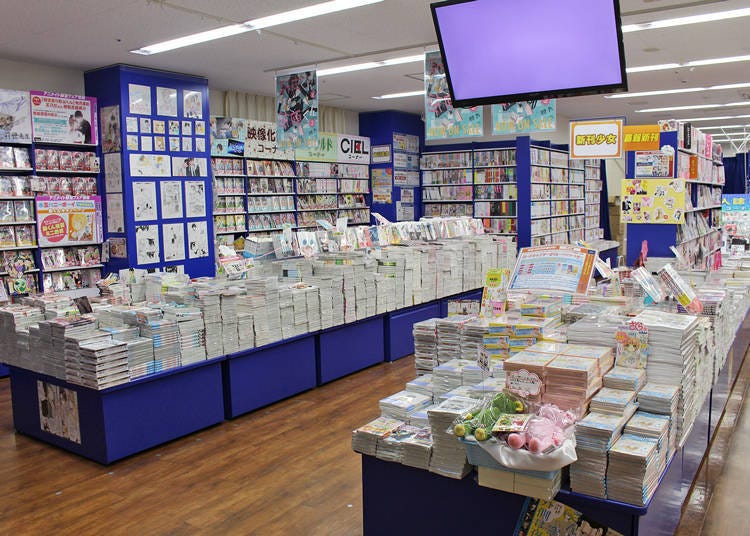 Floors five through six are the character goods floors. In addition to popular anime and game goods, you will also find figurines, card games, t-shirts, and plush dolls. There are even collaboration goods such as liquors decorated with your favorite characters. This is a great floor to get lost on shopping for souvenirs.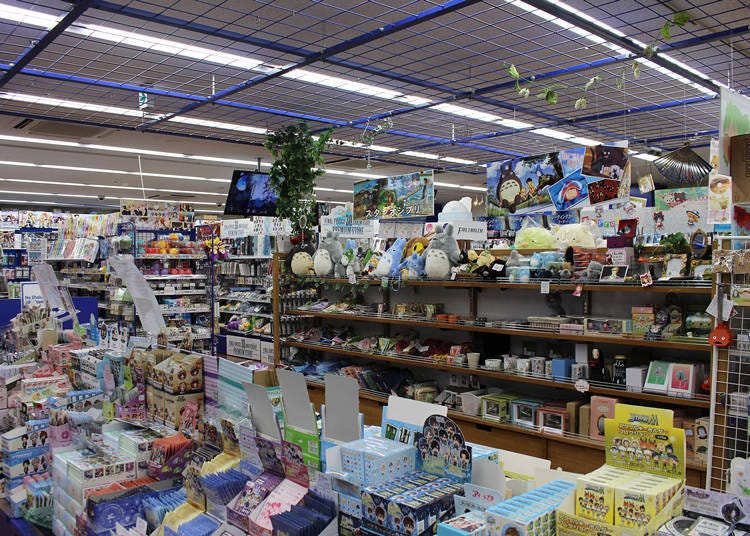 The 7th floor has media such as anime and game voice actor goodies, artist CDs, blu-ray DVDs, and game software. The 8th floor is an exclusive shop featuring limited-time-only anime and game displays. Different events are held at different times, so you can be sure to find something new to enjoy with every visit.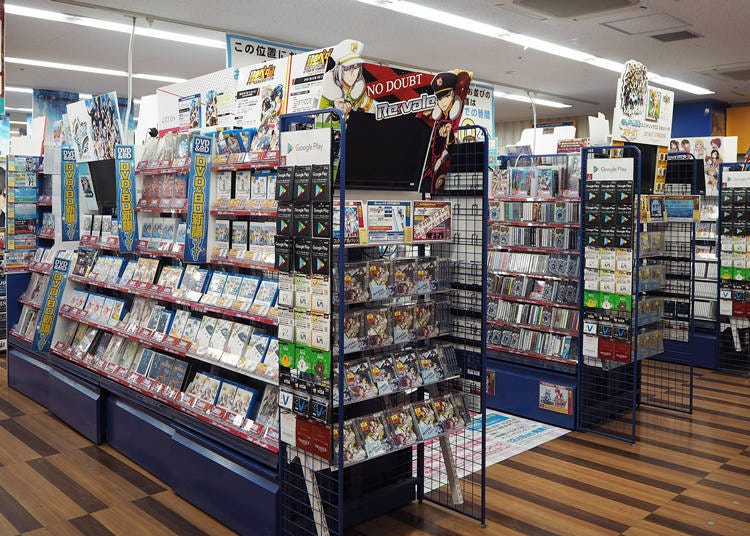 The floor guides include English and Chinese translations, and there are staff at the 1st floor concierge counter who can speak English, Chinese, and Korean. Be sure to reach out to someone if you have trouble looking for your favorite goods!
Animate Ikebukuro Flagship Store

アニメイト池袋本店

Address

1-20-7 Higashi-ikebukuro, Toshima-ku, Tokyo 170-0013

Nearest Station

Access: 5 minutes on foot from JR Ikebukuro Station East Exit


Phone Number

03-3988-1351

Hours: 10:00AM~9:00PM
Regular Holidays: Always open
2. K-BOOKS Ikebukuro Cosplay Hall: Top Product Lineup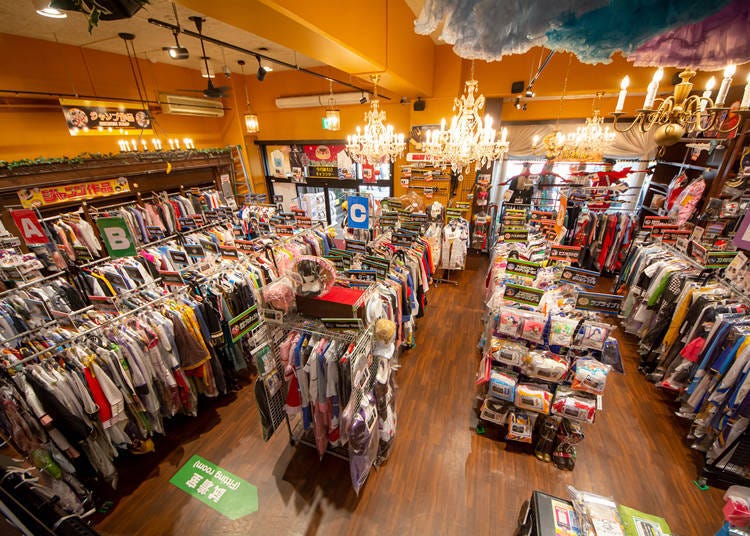 This cosplay specialty shop is operated by the recycled goods shop, K-BOOKS. Located on Otome Road, it is also known as the "cosplayer's holy land," with over 5,000 costumes, wigs, and accessories available at any given time. It is a treasure trove of cosplay items from all of your favorite characters.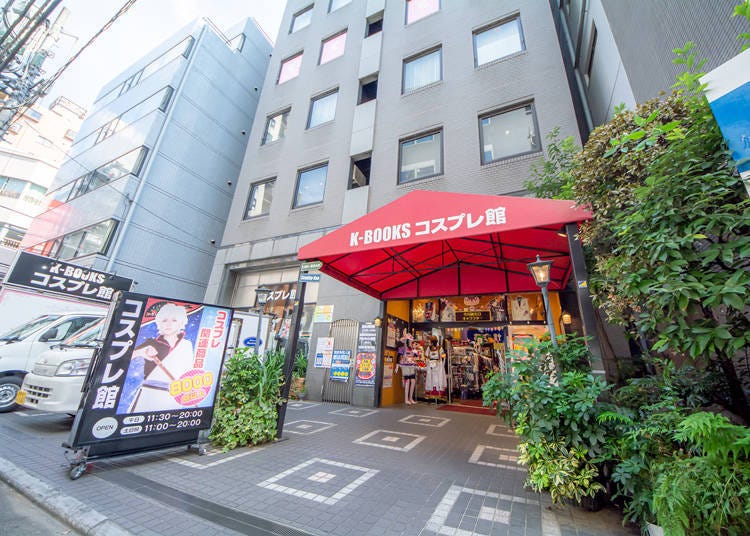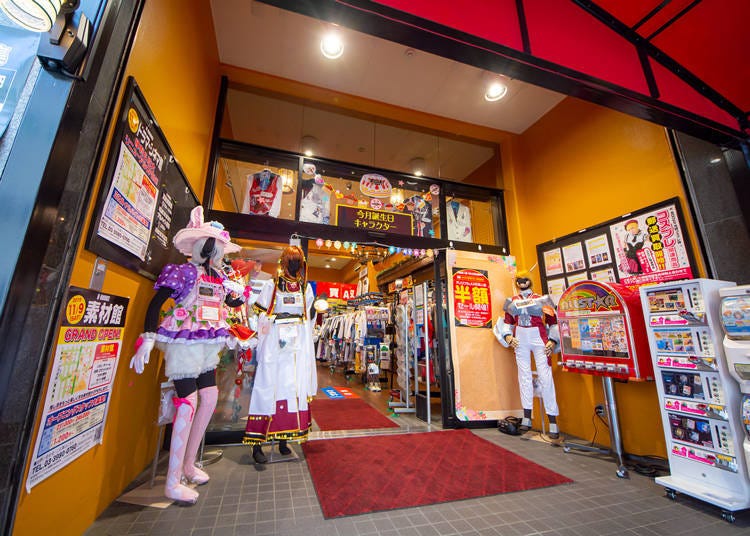 You can find all kinds of costumes here, from commercially made items, to second-hand items, to even handmade costumes. All items are in such pristine condition that at first glance, you would never guess that they are pre-owned. Today, we observed the staff as they assessed newly-arriving costumes, brought in by cosplayers earlier that morning.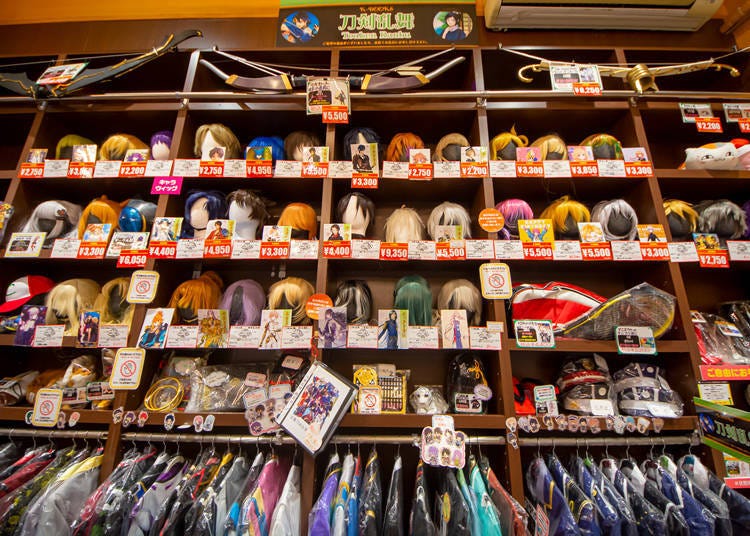 Inside the shop, plenty of costume goods line the walls from popular titles such as "Naruto," "Dragon Ball," and "Love Live! School Idol Project." The costumes are spectacularly organized and arranged on hangers by series, and are further sorted based on the different designs of each character of the series. The prices are quite affordable, about half the retail price.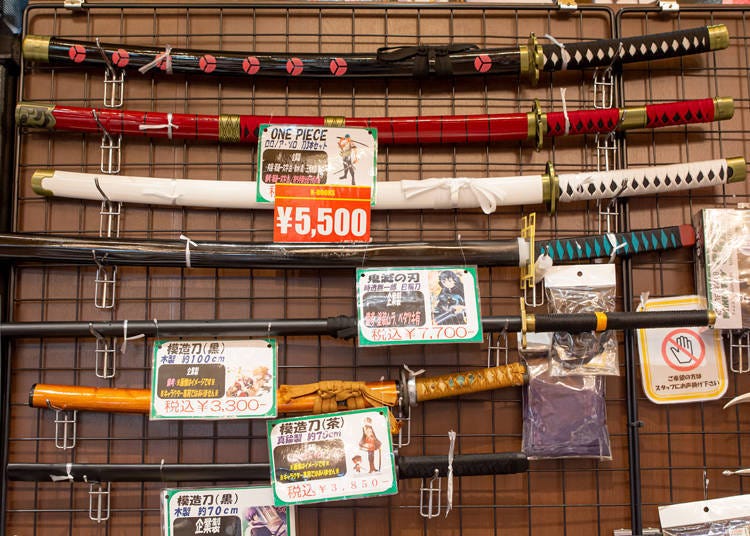 According to the staff, "There are even some popular character costumes that are purchased on the same day they come in. You can find many one-of-a-kind items here, so lots of customers visit regularly."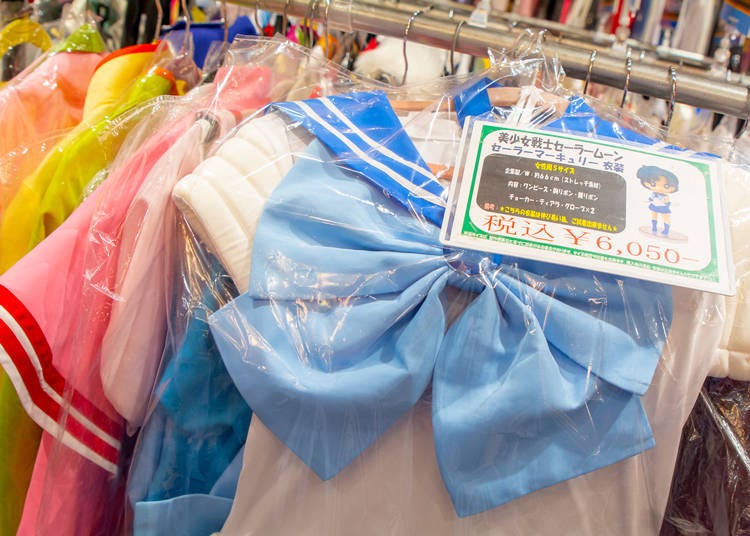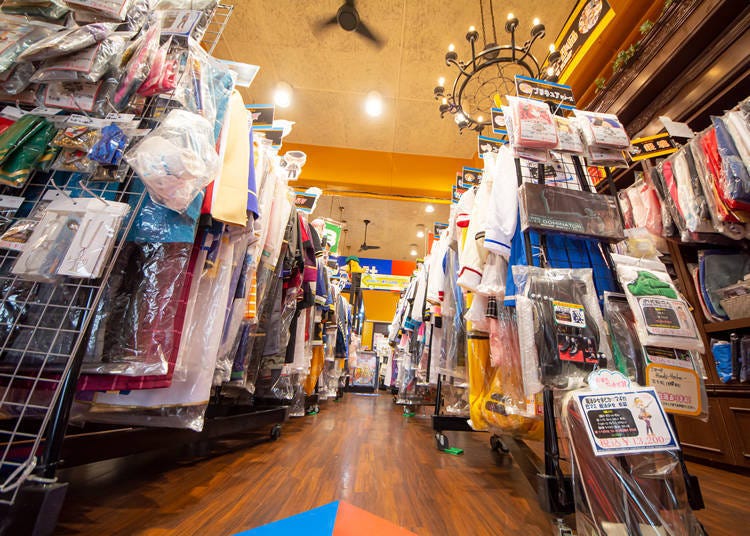 There is a device at the register that can translate English, Chinese, and more, so that even tourists who can not speak Japanese feel welcome in the shop. You can even find costumes from American-style comics and characters, including swords and armor. You will definitely want to add this shop to your to-visit list!
K-BOOKS Ikebukuro Cosplay Hall

K-BOOKS 池袋コスプレ館

Address

3-12-5 Higashi-ikebukuro, Toshima-ku, Tokyo 170-0013

Nearest Station

Access: 9 minutes on foot from JR Ikebukuro Station East Exit


Phone Number

03-6907-8851

Hours: 11:30AM~8:00PM (Opens 11:00AM on weekends/holidays)
Regular Holiday: None
3. Surugaya Ikebukuro Otome-kan supported by Meikido: New Female-Oriented Doujinshi
Surugaya Ikebukuro Otome-kan supported by Meikido, recently opened in November 2019, is another shop along Sunshine City that handles new and used anime goods, as well as doujinshi comics.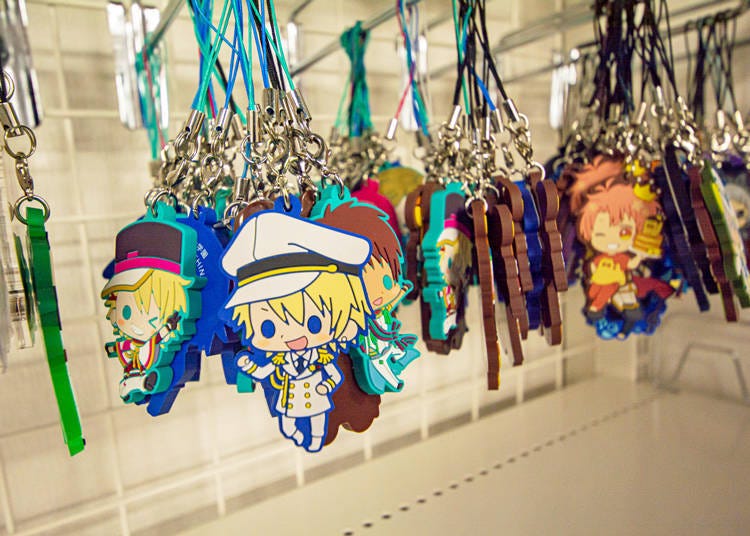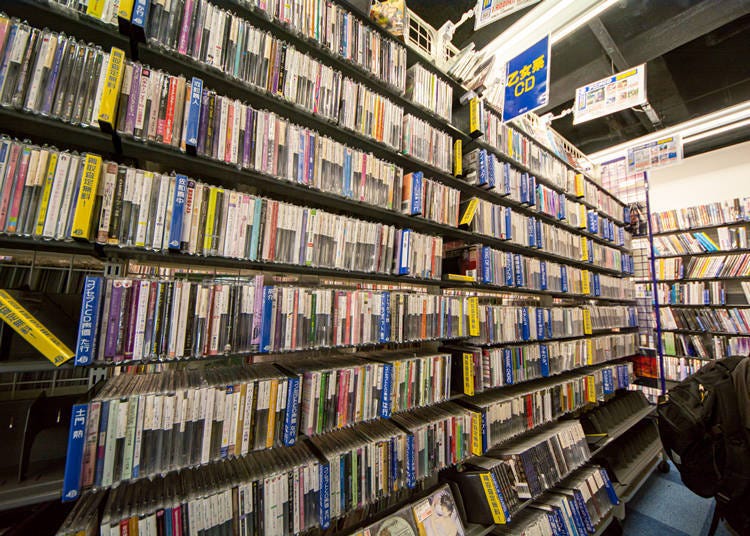 As the name "Otome-kan" suggests, ("otome" being a term that refers to young girls), this shop sells nearly 130,000 items of female-oriented content. The number of books available on the underground doujinshi floor alone is particularly impressive.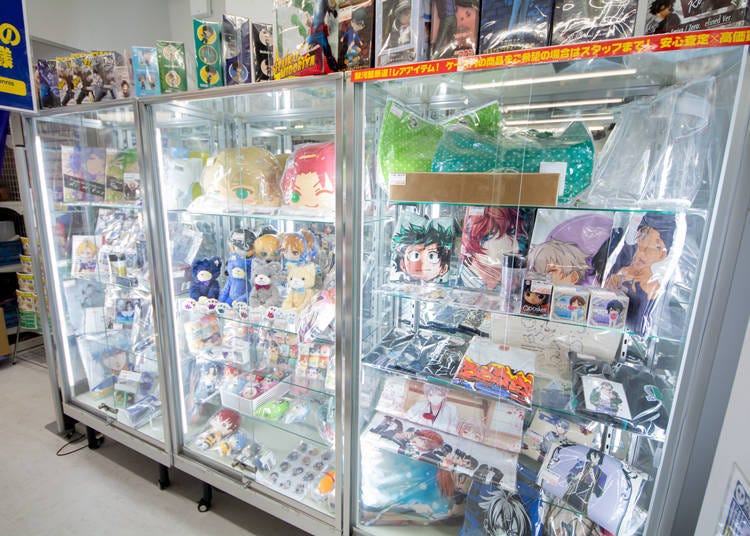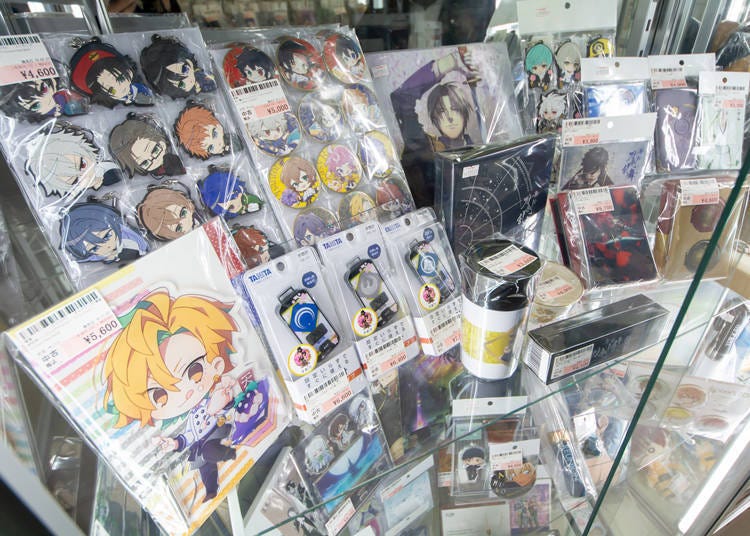 The store is split between the first and basement floors, both of which are crammed with tons of miscellaneous goods, key chains, phone straps, and more. At the purchase counter, fans come to sell their latest, pre-owned goods. After inspection, the products are cleaned and packaged, and arranged with the rest of the goods on the sales floor. It is not uncommon to come across hard-to-find bargains here.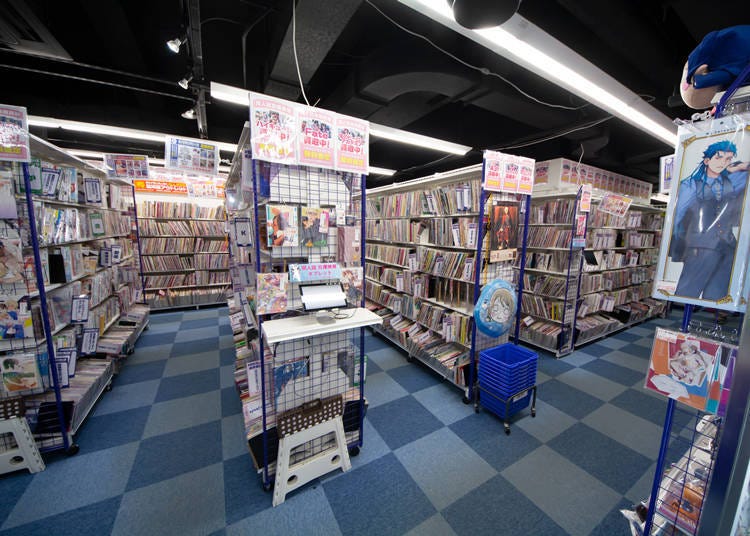 To get to the basement floor, briefly exit the building, enter the neighboring automatic door, and go down the stairs. Here is B1F, the basement floor full of books, doujinshi comics, anime, CDs, and game software. There are so many titles lining the shelves; there are practically no series that you cannot find here! Goods related to series such as "Demon Slayer: Kimetsu no Yaiba," "Ensemble Stars!," and "Uta no Prince-sama" sell particularly well, with some items selling out immediately on the same day they arrive.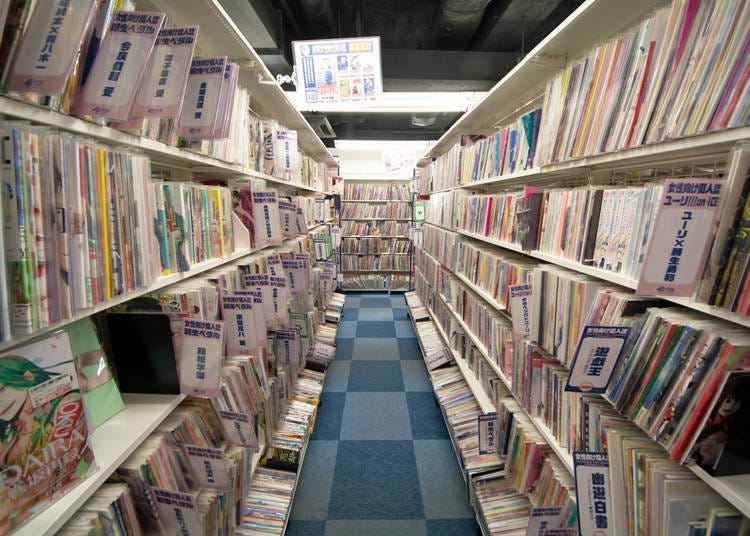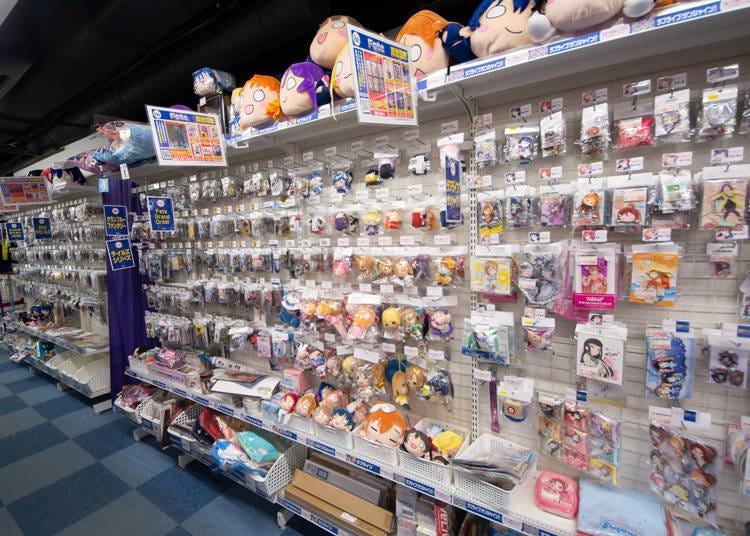 Doujinshi, for those who are unfamiliar, are fan-made comics based on popular series, featuring the creative ideas of the general public. From works by popular authors to a wide range of general and super-fan works, you can find comics from as low as 100 yen per book. Come check them out - you will surely find a new favorite writer with an artistic design to your liking.

Written by Hoshio Sato
Surugaya Ikebukuro Otome-kan supported by Meikido

駿河屋池袋乙女館 supported by 明輝堂

Address

Address: 1-30-12 Higashi-ikebukuro, Toshima-ku, Tokyo 170-0013

Nearest Station

Access: 6 minutes on foot from JR Ikebukuro Station East Exit


Phone Number

03-5956-0552

Hours: 10:00AM~9:00PM
Regular Holidays: None
*This information is from the time of this article's publication.
*Prices and options mentioned are subject to change.
*Unless stated otherwise, all prices include tax.