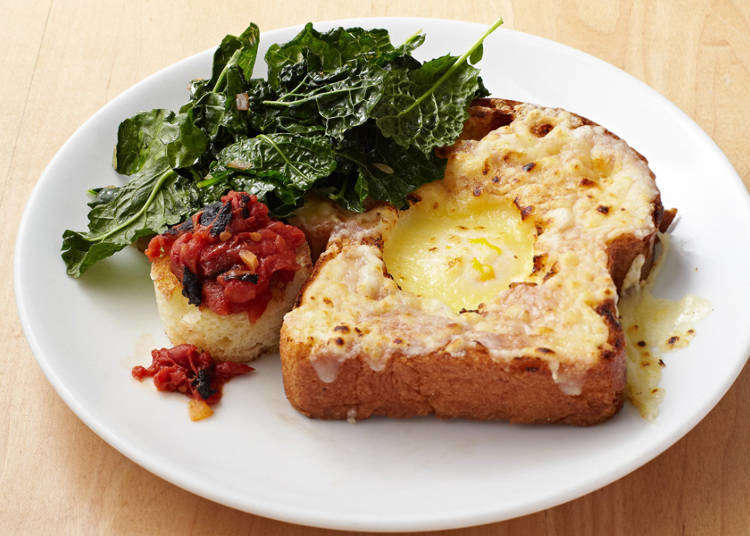 Sightseeing in Tokyo is wild and exciting, so a proper, delicious breakfast is important to wake you up and provide you with all the energy that you need! If Japanese-style breakfast with rice, fish, and soup isn't quite your thing, don't worry – we've skimmed Tokyo for the best breakfast spots that are both yummy and affordable. This time, we take a closer look at Ikebukuro and its toasts, croissants, and coffees.
Egg: Brooklyn-Style Breakfast in a Stylish, Relaxed Atmosphere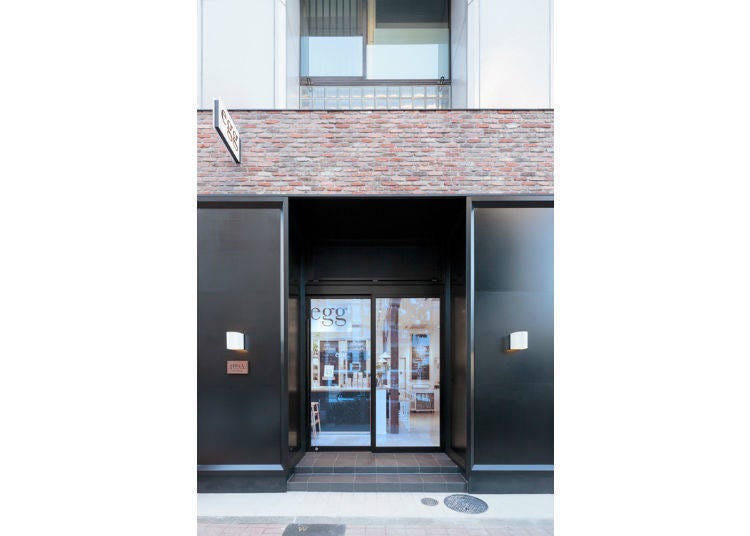 Egg opened fairly recently in April 2017. As the name suggests, this café from New York's Brooklyn is all about eggs, one of the core components of a good breakfast. Egg is about a 6-minute walk away from Ikebukuro Station's West Exit, making it a perfect spot for people who value peace and quiet in the morning – the hustle and bustle at the station is all but gone in the casual café.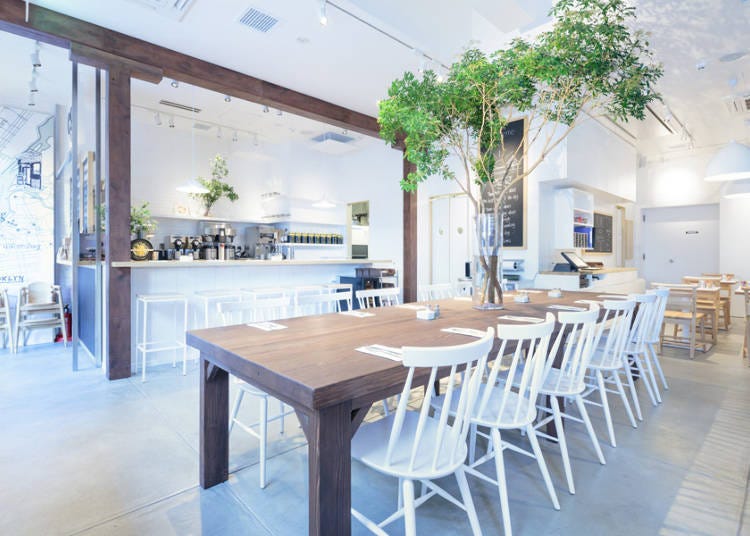 Egg's fancy design resembles the original store in New York and the high ceiling of the café gives the place a wonderful spaciousness that sometimes seems lacking in the crowded city of Tokyo.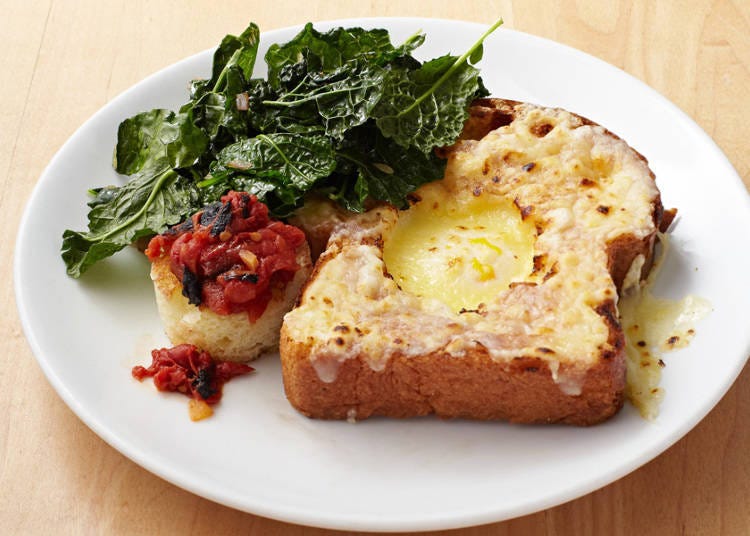 The café prepares all its delicious dishes with eggs that the founder, George Weld, looked for all over Japan. Egg's most iconic breakfast choice is the Eggs Rothko (1,800 yen, tax excluded). This simple yet absolutely delightful creation basically is a slice of brioche with a hole in the middle in which an egg is dropped and then fried in a pan. The entire thing is then coated with cheddar cheese and baked for a bit, to make the cheese melt and slightly crunchy. It's an exquisite combination of flavors that will conquer your taste buds in no time! Select from a variety of sides, such as kale, sautéed seasonal veggies, homemade pork sausage, or candied or grilled bacon. Of course, this classic can be ordered not only for breakfast but throughout the day – nonetheless, it'll kickstart your morning like nothing else could!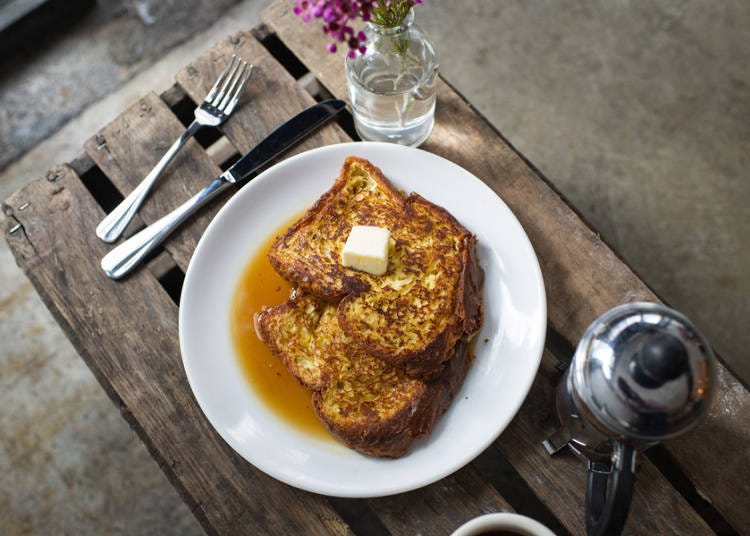 For those of you with a sweet tooth, we highly recommend the French Toast (1m500 yen, tax excluded). Crispy on the outside and wonderfully fluffy on the inside, this classic dish will take you right to breakfast heaven. Butter and Maple syrup provide just the right amount of sweetness without making the French Toast overly heavy!
Of course, Egg has a rich menu of all sorts of dishes, including omelets, chicken dishes, homemade granola, and more. The choice is yours to make.

Hours: 8:00 a.m. – 9:00 p.m. (last order at 8:00 p.m.)
Closed: the last Monday of every month (or the Monday before if the last Monday is a national holiday)
egg 東京

Address

1F, 2-37-4, Nishi-Ikebukuro , Toshima-ku, Tokyo, 170-0014

Opening hours: 8am - 6pm (Hours may differ on National Holidays)
Sakura Café: A Delicious Breakfast Buffet for Only 350 yen!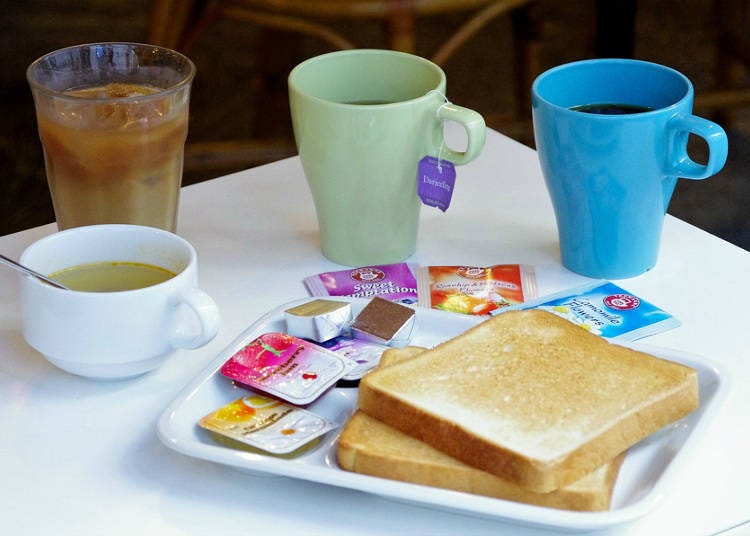 Sakura Café is a favorite of both locals and tourists, not only because it is open 24 hours a day and thus provides both night crawlers and early birds with international cuisine, beer specialties, and more. One of the highlights in the morning is the amazingly cheap breakfast buffet for a mere 350 yen (tax included)! Whether you're an early riser or love to sleep in, you can enjoy this offer from 4:30 a.m. to 11:00 a.m.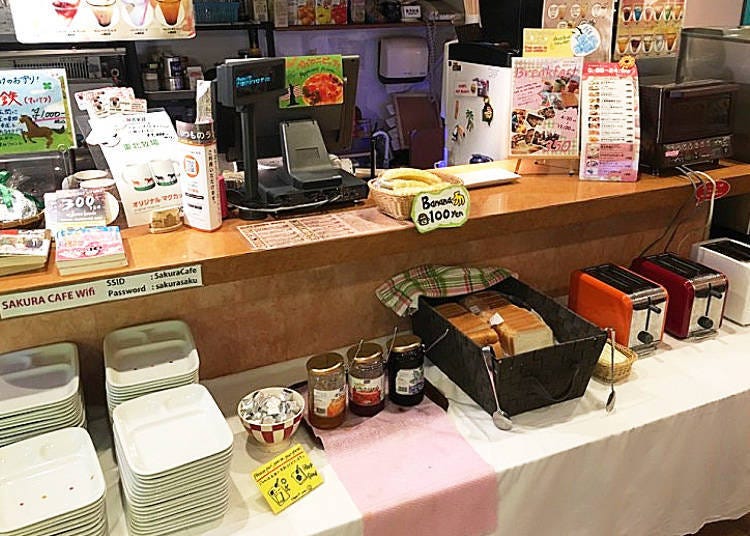 Sakura Café's ridiculously cheap breakfast buffet includes toast, jam, butter, and the soup of the day, as well as drinks such as coffee, tea, and café au lait. Able to seat up to 110 people, you also won't have to worry about the popularity of this offer – there surely will be space for you! If you're lucky and the weather is nice, we highly recommend sitting at the open-air terrace and enjoying your breakfast under Tokyo's morning sun.

Hours: 24/7
Breakfast: 4:30 a.m. – 11:00 a.m.
Lunch: 11:30 a.m. – 3:00 p.m. (until 4:00 p.m. on Saturdays, Sundays, and national holidays)
Grand Menu: 6:00 p.m. – 10:30 p.m.
Closed: always open
Sakura Cafe & Restaurant Ikebukuro

サクラカフェ&レストラン池袋

Address

1F, 2-39-10, Ikebukuro , Toshima-ku, Tokyo, 171-0014

Opening hours: 24 hours (Hours may differ on National Holidays)
Maison Kayser: Crunchy Croissants and Tasty Toast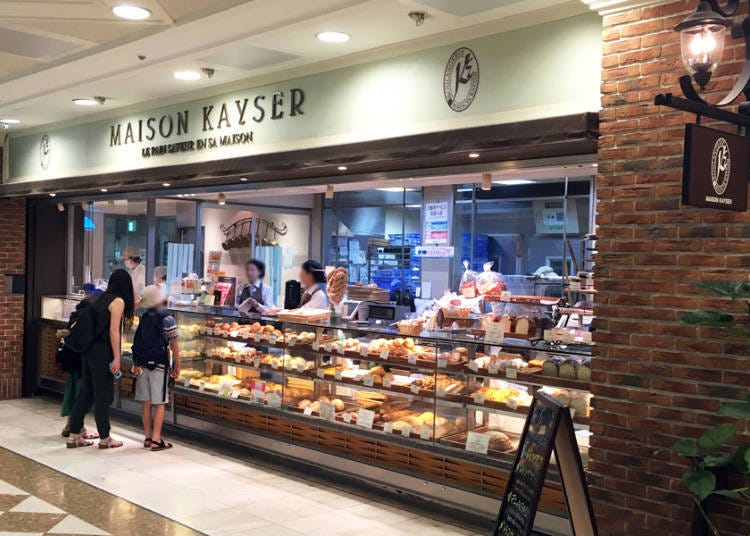 Maison Kayser in Ikebukuro's Sunshine City is all about bread and pastries. The bakery uses home-milled flour, specially produced high-quality butter, and natural yeast to kickstart your morning with amazingly delicious creations.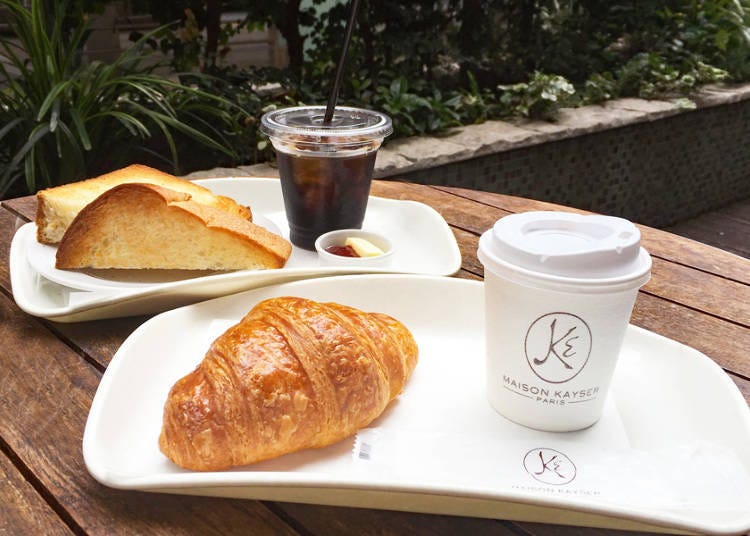 For a proper breakfast experience, we recommend the Croissant Morning Set (378 yen, tax included) – you can see it in the picture above. The croissant is wonderfully crispy on the outside and airy on the inside, just as the classic French breakfast choice should be. It's the perfect choice for those who just need a quick snack and a coffee in the morning and are ready to go. Behind the croissant, you can see the Toast Set (also for 378 yen, tax excluded), served with jam and butter. Wake yourself up with a crunchy, crispy toast!
Relax at the counter or out on the terrace, whichever mood you're in and whatever atmosphere you prefer. Maison Kayser is the perfect choice for everyone who likes their breakfast simple and not too overwhelming.

Hours
Bakery: 8:00 a.m. – 9:00 p.m. (from 10:00 a.m. on Sundays and national holidays)
Café: 8:00 a.m. – 10:00 p.m. (from 11:00 a.m. on Saturdays, Sundays, and national holidays)
Maison Kayser Ikebukuro Sunshine City

メゾンカイザー 池袋サンシャイン店

Address

3-1-2, Higashiikebukuro , Toshima-ku, Tokyo, 170-0013

Opening hours: 8am - 10pm (Sundays from 10am) (Hours may differ on National Holidays)
Written by Akiko Sakai
*This information is from the time of this article's publication.
*Prices and options mentioned are subject to change.
*Unless stated otherwise, all prices include tax.