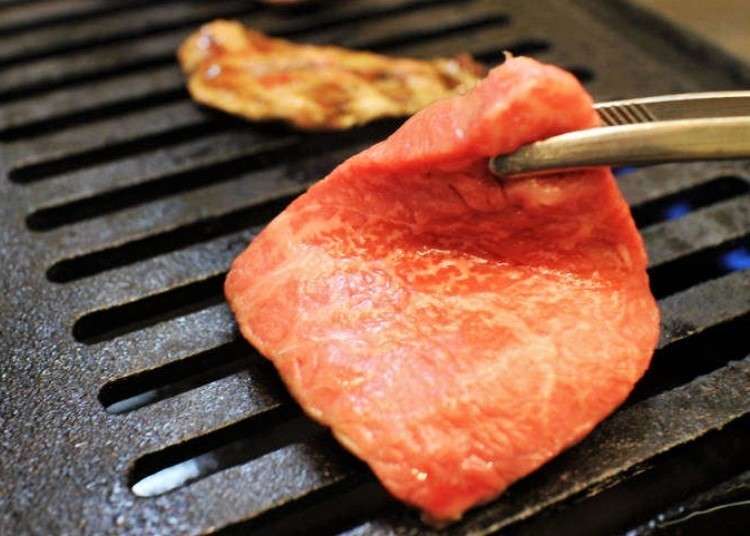 "Hitori Yakiniku Misono" is a barbecue restaurant located in Ikebukuro (Tokyo's western side) that follows the intriguing concept of barbecuing excellent meat just for yourself. Look forward to being served your own little yakiniku grill, and with ordering the meat by the piece, simply prepare and savor it in your own way, without worrying about anybody else!
Enjoy Solo Barbecue Right at the Counter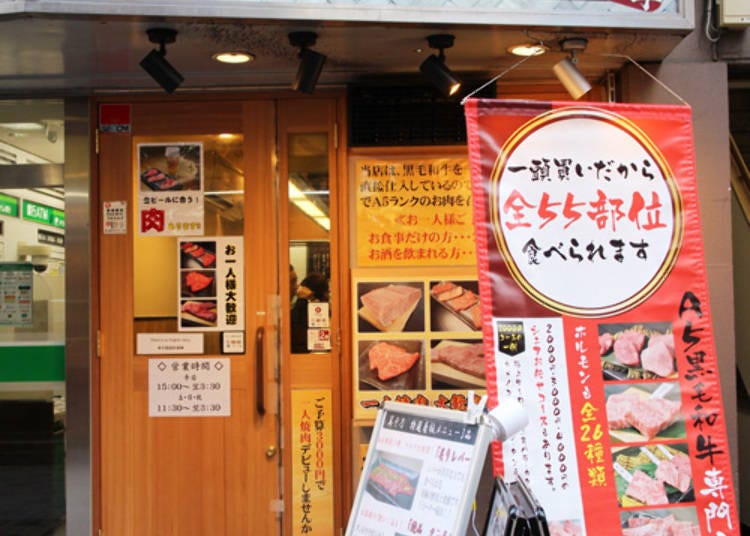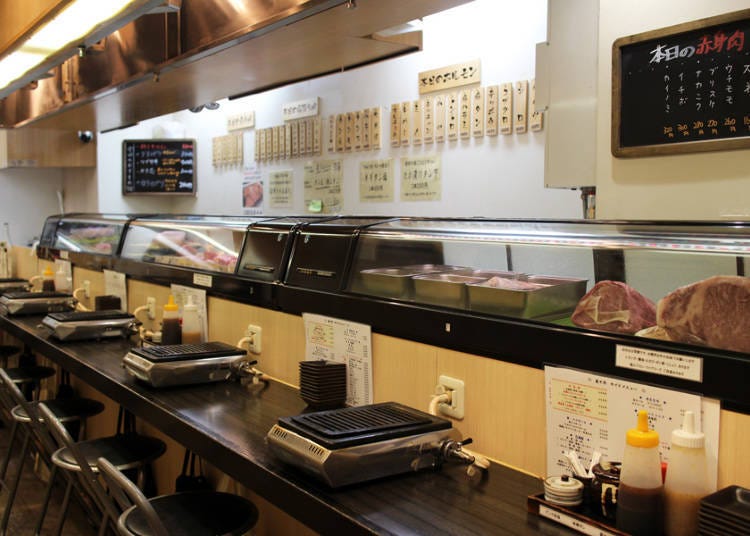 Misono is just a one-minute walk away from Ikebukuro Station. Outside the restaurant hangs a sign that roughly translates to: "A Big Welcome to Solo Barbecuers!"
As a specialty restaurant that serves beef from the highest quality Japanese black cattle, meat lovers are sure to find a new favorite gourmet spot in Misono. The beef on the menu comes from one entire cow that is purchased right on the day without being frozen even once, so look forward to excellent, fresh beef delights.
The shop's counter evokes the image of an Edomae sushi shop, and just as the sushi there is prepared right in front of the guests, you get to admire the beautifully red and marbled meat at the counter of Misono.
Order High-Quality Beef by the Piece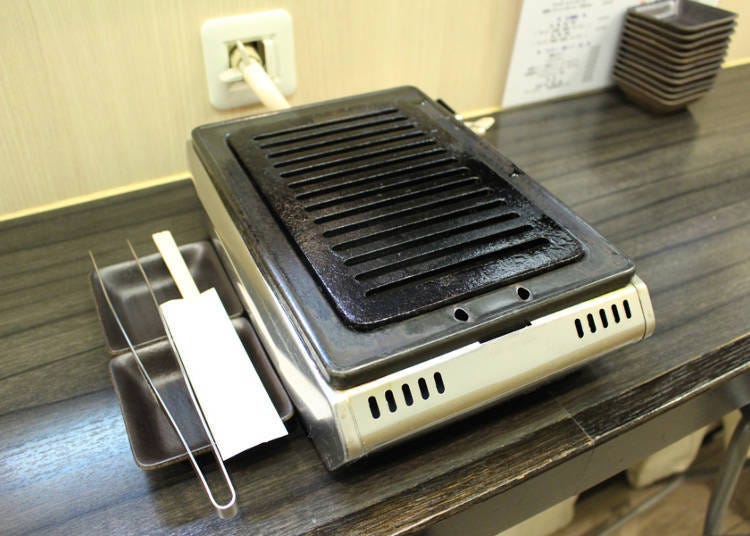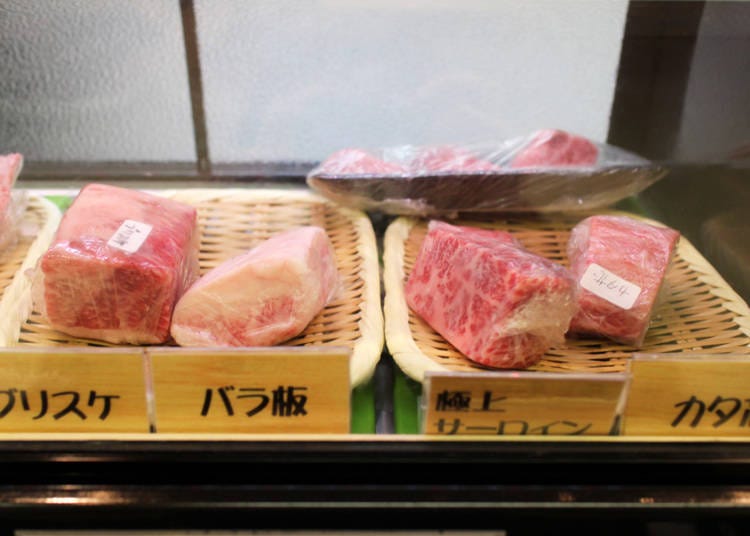 Around 15 different kinds of lean and marbled beef pieces are available at all times, changing daily from a total of 55 unique cuts. Additionally, many other options are available as well, such as offals and beef tongue. Misono's main characteristic is that guests can order A5 beef, meaning highest quality, by the piece. This means that you can taste your way through many different, excellent beef delicacies without having to worry about the price too much. And since you're all alone, you're also the one who gets to make all the decisions!
Savor Unusual Parts: Reasonably Priced Offal Delicacies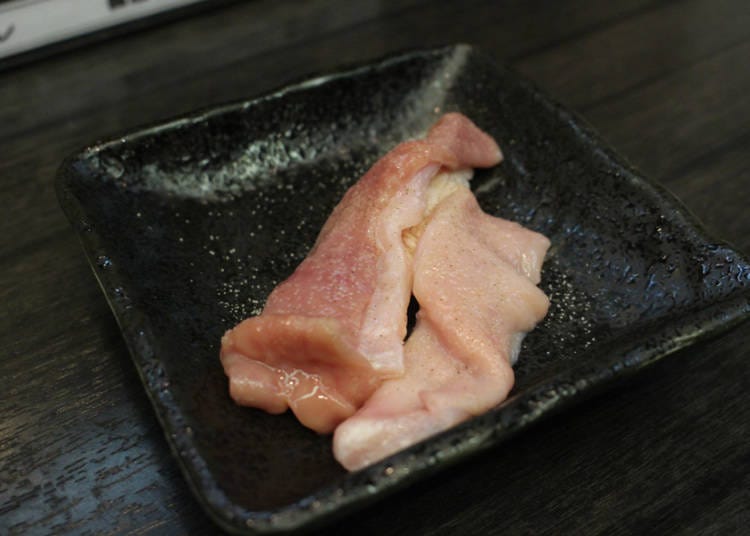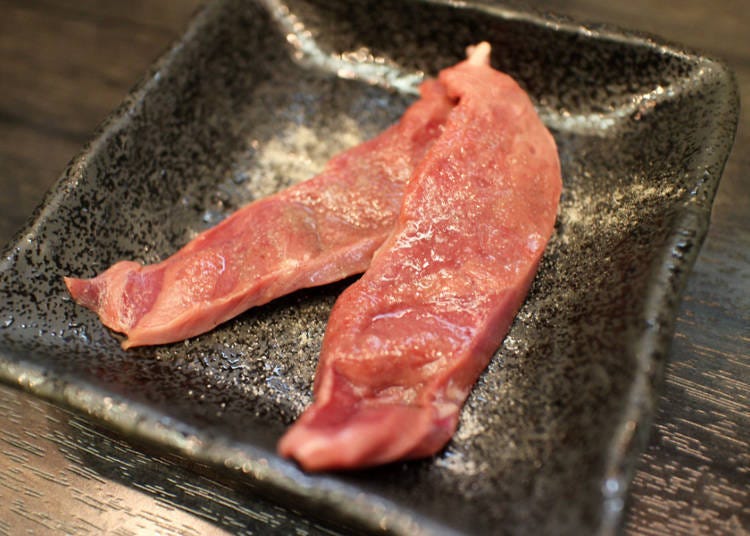 Misono's offal specialties are available from 30 yen (tax excluded), a price that will get you one plate with two pieces of meat. The extremely low price might be surprising to many, as it isn't something you'd expect from a specialty store. Choose from a selection of unusual parts that generally do not land on people's barbecue plate, such as a cow's first stomach, the large intestine, cheek, or pig throat. It's incredible how many culinary options you have for a mere 30 yen.
For those who are just starting to venture into the gourmet world of offal, we recommend pig heart as a good starter. We also went for pig heart and cow stomach, the two cheapest items on the menu, and were blown away by how excellent it was.
Try challenging yourself to new culinary adventures or carefully choose your favorite pieces - at Misono, it's really entirely up to you.
Misono's Must-Tries: Three Barbecue Delicacies that You Have to Order!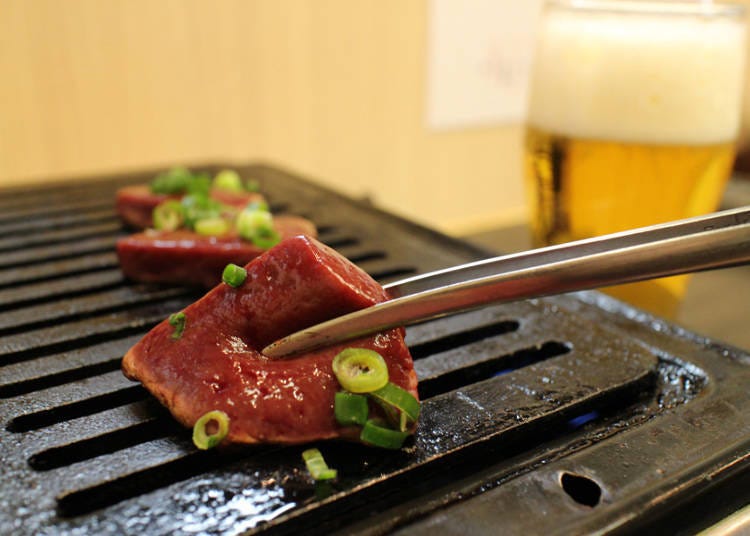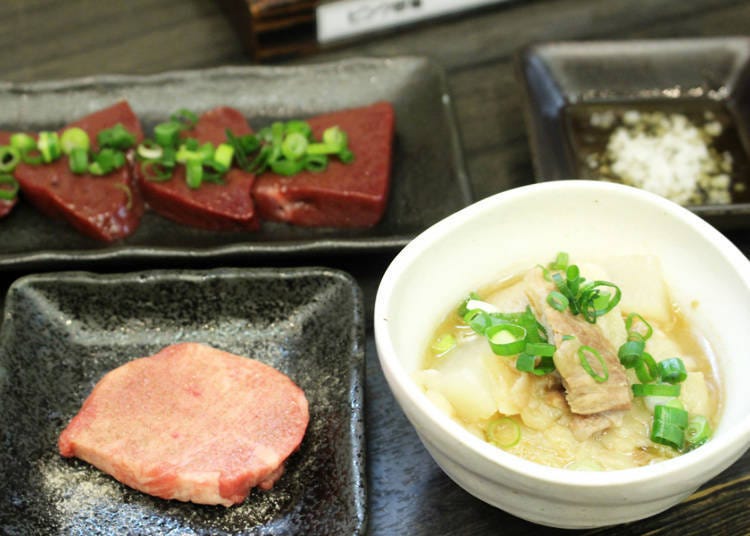 Misono's three most popular must-try dishes are the broiled liver for 750 yen, the high-quality beef tongue for 270 yen, and the A5 tendon stew for 290 yen (tax excluded in all prices).
Especially the A5 beef tendon stew is an amazing dish. Made with the highest grade of Japanese beef, the first bite will just melt right on your tongue with an amazing softness and flavor.
The high-quality beef tongue gets softer the longer it is on the roast, so we recommend to barbecue it thoroughly for the full beef experience. A well-grilled tongue is incredibly juicy and you might find yourself craving for more!
Lastly, the broiled liver is best enjoyed with some sesame oil and salt. Soft, fresh, and subtly sweet, this is the best choice for all liver fans.

As Misono's menu is changing by the day, don't be surprised if some of these recommended dishes aren't available. But if they are, go ahead and order!
Indulge in Misono's Fine Meat Specialties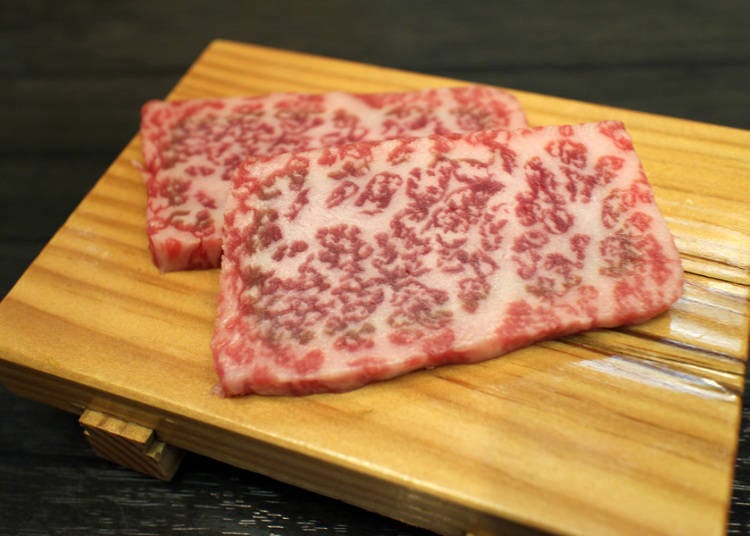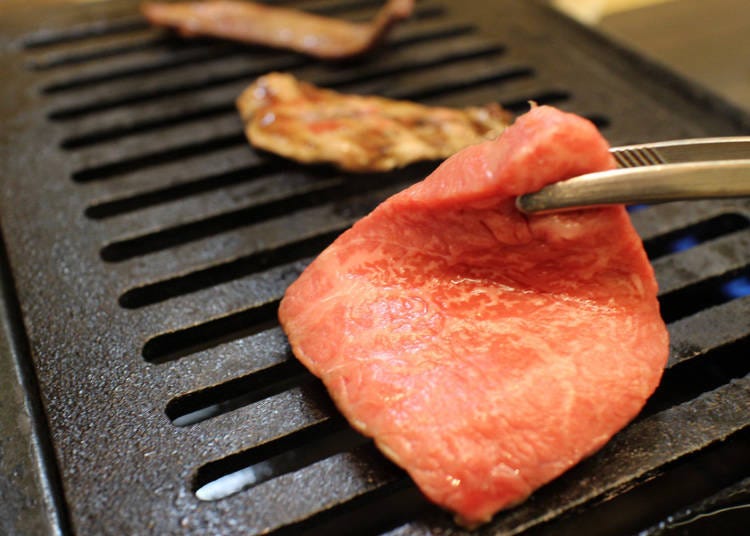 After looking at offals and other menu choices, let's dive into the topic of A5-grade lean meat and marbled meat! This kind of beef is usually incredibly expensive but Misono allows you to order this excellent meat in single cuts and slices.
We tried the "nakaniku," which is part of a cow's outer thigh and Misono's own beef recommendation for 270 yen (tax excluded), as well as the most expensive item on the menu: the marbled "high-grade sirloin" for 580 yen (tax excluded)!
The nakaniku thigh meat tastes excellent with white rice and gets subtly sweeter the longer you chew. Misono especially recommends enjoying the sirloin with a dash of rock salt - a delicacy that is often served up as the 'dish of the day'! The high-grade beef is so soft, it'll melt right in your mouth and has a rich and deep flavor that will pleasantly linger on your tongue.
The menu also features various A5 beef specialties from 2,000 yen, so for everyone who wants to indulge in high-grade beef, we really do want you to stop by Misono!
Hours:
Monday to Friday: 3:00 p.m. - 3:30 a.m. (last order at 3:15 a.m.)
Saturday, Sunday, national holiday: 11:30 a.m. - 3:30 a.m. (last order at 3:15 a.m.)
Closed: always open
ひとり焼肉 美そ乃

Address

Gokou Bldg. 1F, 1-18-1 Nishiikebukuro, Toshima-ku, Tokyo-to 171-0021
Written by: Chiaki Ishibe

*This information is from the time of this article's publication.
*Prices and options mentioned are subject to change.
*Unless stated otherwise, all prices include tax.